(Last Updated On: August 25, 2023)
Which is the best vibrator for women in the world? This question is a little tricky and may not have a definitive answer. You may have to look at hit from various perspectives, such as; your body type, preference, experience, cost, maintenance, so on and so forth.
There are a bunch of vibrator brands out there claiming their products to be the best. While a lot of it is hype, some of them are good indeed. No matter what, it is sure to make your choice confusing. This is why we have come up with this vibrator buying guide to help you figure out the vibe that best suits your needs.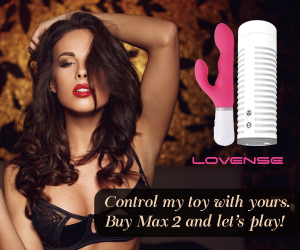 8 Best Vibrators for Women in 2023
1. LELO SONA™ 2 Cruise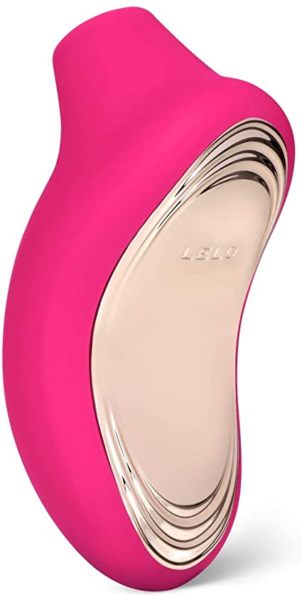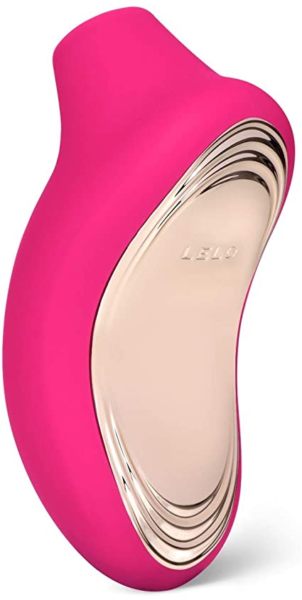 Lelo Sona 2 Cruise is a formidable vibrator, both for its performance and for its technology. The company says the Cruise is a 'sonic clitoral massager'. And that's so amazingly true.
You see, rather than using conventional vibrations, Lelo Sona 2 Cruise makes use of sonic waves to stimulate the clitoris. Now that almost sounds like some weird futuristic tech, but it works, and the future is orgasmically ours!
The vibrations go deeper and better stimulate the clitoris. The deep, rumbly vibrations are the holy grail of quality vibrators. For the Sona 2 Cruise, that part is handled by its brilliant use of sound waves.
Lelo Sona 2 Cruise is a no-contact vibrator. So it doesn't quite need direct contact with the clitoris. The opening on the vibrator is good enough to be placed on the clit. For best results, Lelo suggests using generous quantities of water-based lubricant.
That's a good idea for using any vibrator, and better for no-contact vibrators like the Lelo Sona 2 Cruise.
What makes the Sona 2 Cruise so good is the Cruise Control technology. Basically, the toy will hold 20% of the battery's power in reserve. If you press Sona 2 harder against the body, Cruise Control kicks in and sends more power to the vibrator.
Alternatively, if the vibrator battery is going down, the reserve will come into play. This means the vibrator won't die on us just as we're about to get to the climax.
Clit Stimulator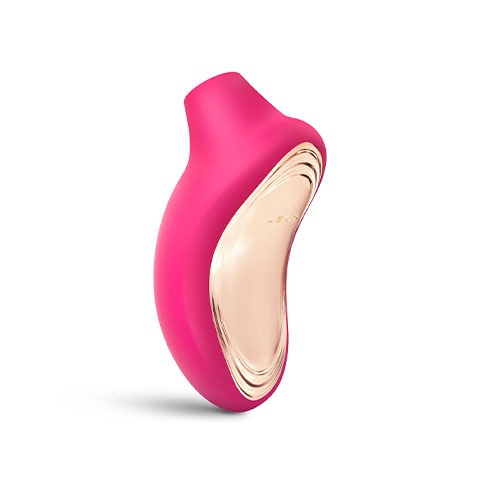 2. LELO Soraya Wave™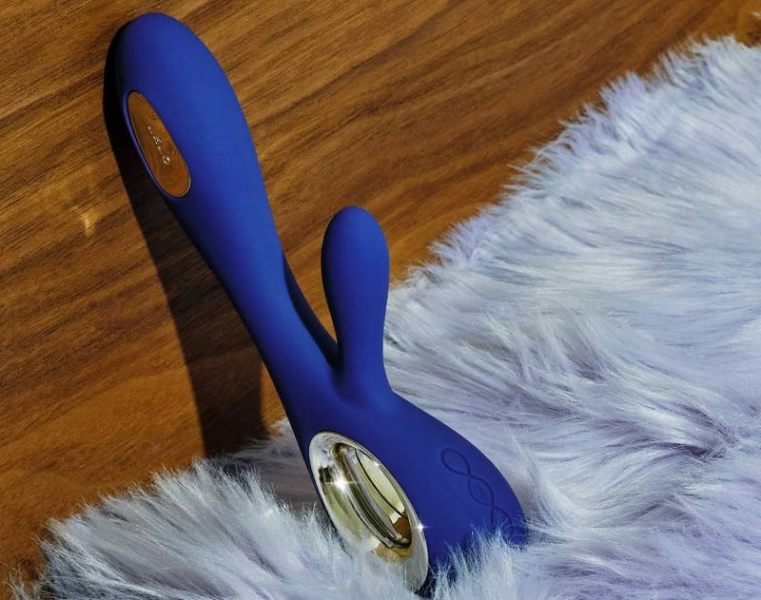 Wave back to the Lelo Soraya Wave. The toe-curling orgasmic goodness of this vibrator is tough to match – and it executes that role perfectly. By itself, the Lelo Soraya is shaped perfectly to massage the G-spot and get those amazing orgasms.
Add the wave motion to the mix, and we've got a vibrator that is simply amazing.
Lelo's wave motion moves the vibrator shaft in a come hither motion. "Inspired by the caress of a lover's fingers" this motion pulls the tip of the Soraya towards the g-spot and then sends it back. The G-spot responds well to gentle pressure, perhaps better than how it responds to vibrations. And this is what makes all the difference.
Lelo Soraya Wave certainly can get you over the proverbial hill faster (and perhaps more satisfactorily) than Soraya. And that's saying something, because the Lelo Soraya and Soraya 2 are both formidable vibrators.
Soraya Wave is a rabbit vibrator. And though all the magic lives in the Wave motion, the clit-side does its job pretty well too. The vibrations are strong and rumbly and the dual stimulation doesn't fail to work its magic. Plus, the easily accessible controls make using this vibrator a breeze.
Lelo Soraya Wave is covered in silicone, while the shinier parts are made of ABS plastic. Both these materials are non-porous, phthalate-free, and perfectly safe to use.
Overall, the vibrator is powerful and stylish. The only disadvantage I see is that the shiny coat on the plastic can chip after some use. Which can be troublesome to handle. Additionally, the joins where both materials meet will require additional effort in cleaning.
This old and reliable massager has been amongst the best clitoral vibrators for decades now. It does help that the Hitachi Magic Wand is easy to use, and is one of the most powerful vibrators around. It may have been decades, and the name may have changed to "Magic Wand Original", but this wand remains popular and is easily the best vibrator on Amazon, perhaps simply by the sheer volume of sales made – including the tons of listings.
3. Hitachi Magic Wand Massager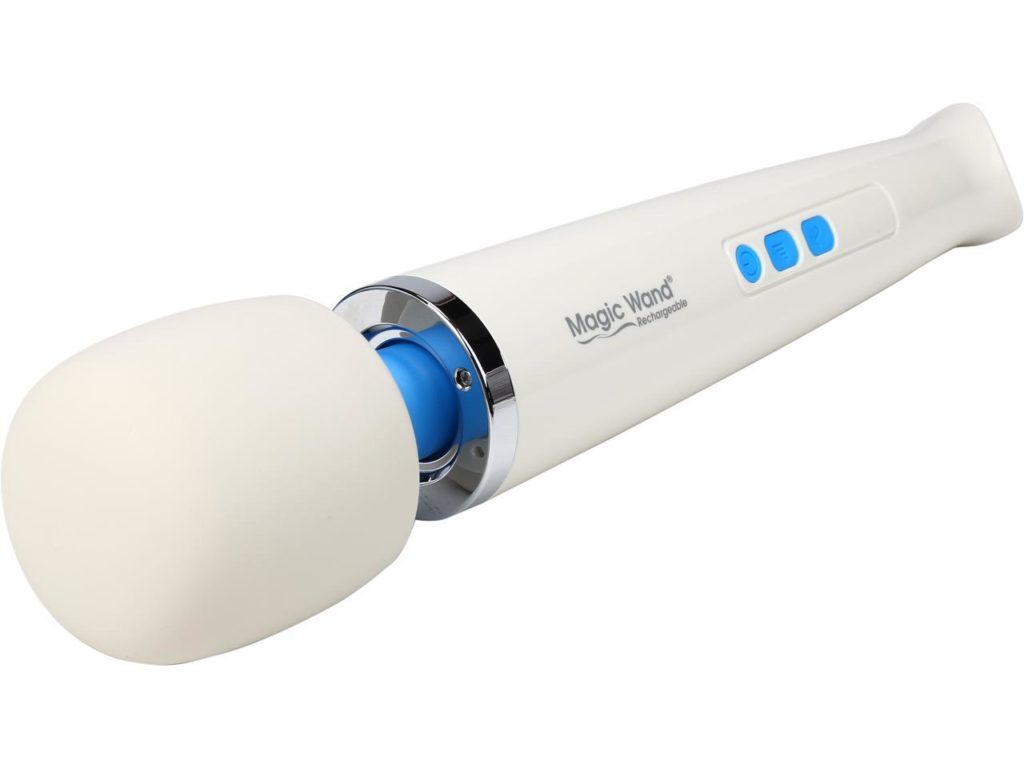 Hitachi Magic Wand has two modes, one vibrating at 5000rpm, while the higher power mode vibrates at 6000rpm. Each, capable of producing deep, rumbling vibrations that usually lead to wonderful orgasms.
Hitachi Magic Wand goes beyond just the regular clitoral vibrator (or for that matter, body massager). Its popularity and decades of existence have spawned a very large number of attachments that can modify the use to your personal preferences, or even kinks. The attachments and modifications go a long way, and make the Hitachi Magic Wand customizable in ways that just aren't possible for usual massagers, dildos, and vibrators.
An advantage and disadvantage for Hitachi Magic Wand is that it draws power straight from the mains. This means it can be fairly powerful and handle the load its attachments bring. On the other hand, it also means that your movements are restricted by the length of the wire, and the encumbrance of wires is often not required.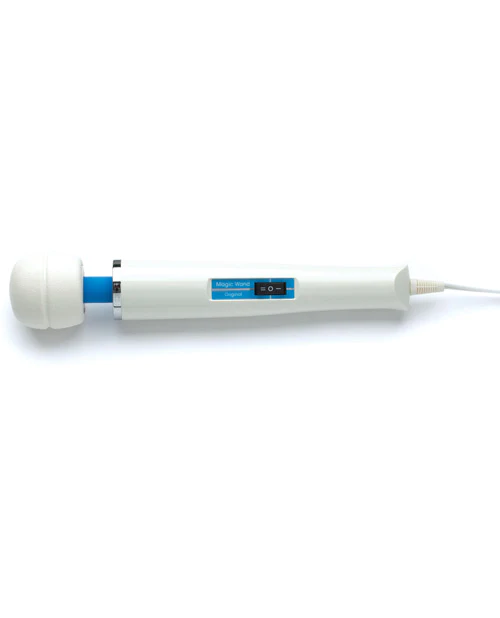 4. We-Vibe Tango USB Rechargeable Vibe

It takes two to tango. You and the We-Vibe Tango. Corny jokes aside, the Tango is an excellent clitoral vibrator. It's powerful, discreet, and packs in a good number of functions. The vibrator is small; almost the size of a lipstick, and the shape and color help give off that random accessory feel too, keeping up the discreet appearance. Two small charging points at its end should make it clear that it's not just a random lipstick.

The We-Vibe Tango is 100% waterproof, so if you prefer things that way, you sure can take the vibrator to the shower, maybe even the bathtub. You can use the length of the vibrator for stimulating the clitoris, and if pin-point vibrations are your thing, simply move to the lipstick top of this sex toy and let it work its magic. Vibrations offered by the We-Vibe Tango are deep and rumbly — exactly what's needed for that deep, satisfying orgasm.
We-Vibe Tango has four different vibration intensities (low, medium, high, ultra). And should you want a bit of rhythm and patterns to your vibrations, this best rated vibrator will let you enjoy four patterns (Tease, Wave, Pulse, Cha-cha).
Another great positive is that the vibrator starts off with the same setting it had when you used it the last time. Those who are fans of a particular vibration setting will see the immediate use this feature has over fumbling to move to their favored setting every time.
We-Vibe Tango is a bit expensive, but it is generally worth the price as attested by vibrator reviews, both professional and consumer.
Extended reading: The Coolest Monkey Rocker And Sex Gliders To Rock Your Sex Life
5. We-Vibe Unite 2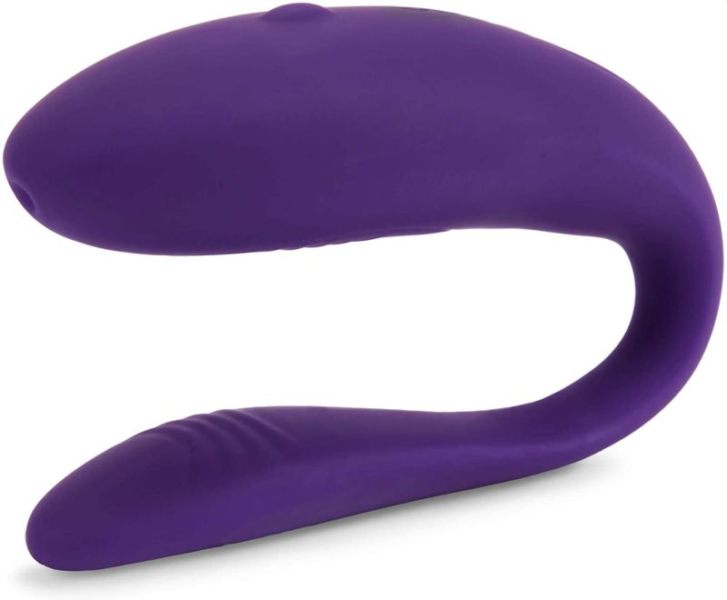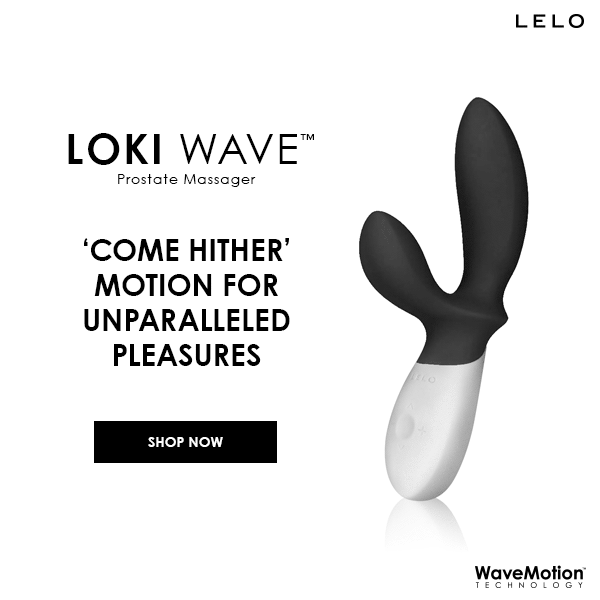 We-Vibe Unite 2 is a brilliant couple's vibrator from the company. As noted in our We-Vibe Unite review, this isn't some thumping power machine, but a sensible, well-placed vibrator. It's something that couples new to sex toys can enjoy and those experienced with the toys certainly will appreciate it too.
The company has placed Unite to be an affordable offering. Even though it's branded affordable, keep in mind this is still a premium vibrator, so it's not exactly cheap. That said, it justifies its cost. A high-quality, body-safe vibrator is better any day of the week than those cheaper vibrators that are built using who knows what.
We-Vibe Unite 2 is an excellent remote vibrator. It's simple and classic in its operation. The dedicated remote is very responsive and has a good range. However, as with these vibrators, do try to stay as close as possible and maintain a direct "line of sight" for use.
Both arms of the We-Vibe Unite 2 are about 2.5 inches in length. This means it can comfortably cover the clitoris and hit the g-spot simultaneously. Put that together with the pleasures of remote play, and you've got yourself an amazing combo.
You could use it while you play in the confines of the bedroom, or take it out for a spin outdoors and enjoy some public play. Well, it's not the most comfortable vibrator for public play, but it can fulfill that role reasonably well.
Affordable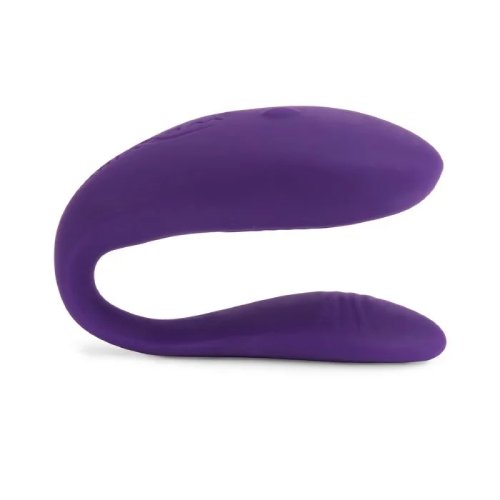 6. LELO Gigi™ 2
Lelo Gigi has always been a pro at finding and stimulating the g-spot. I'd say it's the go-to if you're big on g-spot stimulation. Well, the Lelo Gigi 2 takes the features of the original and improves on them to be more formidable!
Gigi 2 has a wider, more carefully sculpted top that goes straight for the g-spot. The wider top allows it a greater area to massage the g-spot, while also providing vibrations for extra stimulation.
The g-spot responds well to pressure and massage. Well, with its wider tip, the Gigi 2 is poised to do just that. The wider tip massages the spot, brings in some sweet pressure and makes it all the more better with added vibrations. It's definitely one of the most capable vibrators for g-spot stimulation, even if you're looking for those elusive squirting orgasms.
In its new avatar, Lelo has given the Gigi 2 a flippable tip. When you want it, just flip the tip and this one becomes an excellent clit vibrator too. The general shape of the vibrator makes it possible for it to deliver vibrations over a larger area of the clitoris.
Meanwhile, if you prefer so, it can move seamlessly to pinpoint stimulation. As I see it, that's the key to getting some earth-shattering action when you're close to orgasm.
Like most Lelo vibrators, Gigi 2 has a silicone coat for the insertable side. It's the same soft and velvety silicone that makes Lelo toys such a joy to touch. The vibrator controls live on an ABS plastic body and stay within easy reach when the vibrator is in use.
7. LOVENSE Lush 3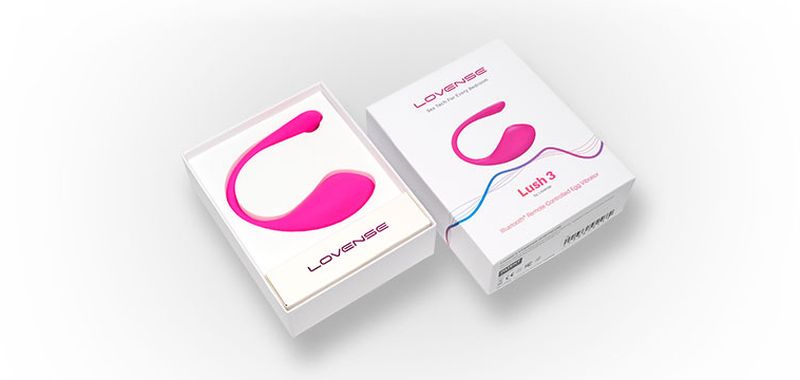 Lovense Lush 3 is the latest iteration of the company's wonderful Lush vibrators. And much like its predecessors, this one is an impressive vibrator. Of course, that also means that this vibrator goes big on Lovense's classic teledildonics – and does it better than its predecessors!
Lush 3 is plenty of things. Lovense calls it the "most powerful Bluetooth remote control vibrator" and certainly packs a punch! The redesigned vibrator gets a fixed tail, which makes it put more pressure on the g-spot. This orgasmic combination of pressure and pinpointed vibrations makes it an orgasmic joy.
Of course, the biggest selling point here is still the long-distance use and connectivity of the Lovense Lush 3. You can connect the vibrator to your smartphone via Bluetooth and then operate it through the app on your phone. Better still, you can share the control with your partner and let them control the vibrator with their phone!
As long as both phones have a good, stable internet connection, the controls remain fairly stable and responsive. A big part here is obviously couples in long-distance relationships who'd like to feel a sense of intimacy even with the distance.
One advantage of using the app is that you have pretty much unlimited patterns and vibrations to work with. So, you can always get to the point you want to. Or customize the vibrations to how you want them and what really gets you off.
Lovense Lush 3 also syncs to music, so you can get the groove to your favorite songs. Or let it work with voice and let ambient sounds or your partner's voice do the trick for you!
Best-selling Remote Vibrator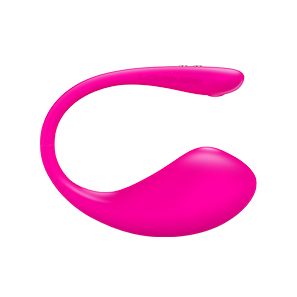 8. Lovehoney Gyr8tor Extra Powerful Rechargeable Gyrating Vibrator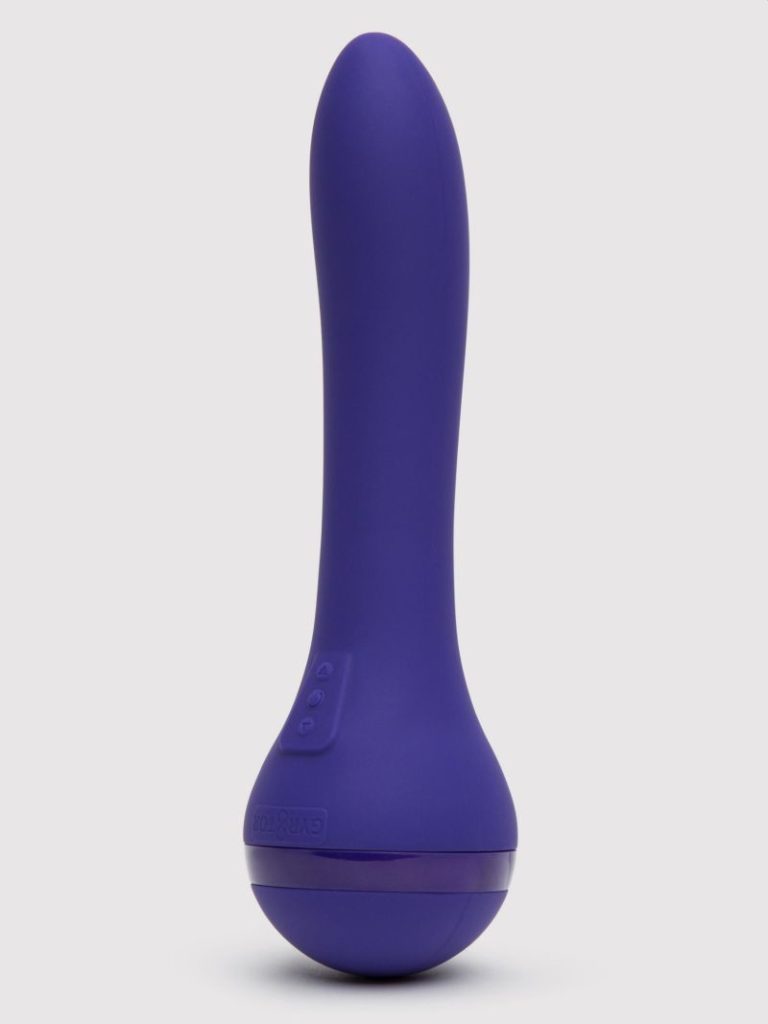 Covered in velvety soft silicone, the Lovehoney Gyr8tor is a fun toy to try. Lovehoney Gyr8tor Extra Powerful Rechargeable Gyrating Vibrator has its USB in the gyrating motion of the vibrator. Once you set it, the vibrator moves in a wave-like motion with a fairly good coverage area.
Having this insertable vibrator start its gyrating motion inside comes as quite a bit of a… pleasant surprise. Just by cursory observation, it doesn't look like it's that big. However, it does feel satisfyingly filling, and the motion adds an oomph.
The vibrator has two gyro patterns and three vibration patterns. Match them up with the intensity of your choice and let it work its magic. Lovehoney Gyr8tor is completely waterproof, so there's more fun and creativity at play here.
It's fun and quite enjoyable to use. Would I use it? Definitely, and I'd keep it around. But it's more for the fun and joy of using it and enjoying its gyrating motion. But the gyrating motion also carries a flaw. Mechanical motion usually makes vibrators noisier and this one is no exception. Lovehoney Gyr8tor Extra Powerful Rechargeable Gyrating Vibrator is loud, boisterous, and most importantly, fun to use.
How To Choose the Best Vibrator For You?
1. Picking The Best Material – Safety – What Are The Factors To Consider
We believe safety is the most important aspect to ponder while choosing a vibrator. You must ensure that the vibrator is made from ABS plastic and silicone that is approved by the FDA. It should also be free from phthalates and latex, and be 100% body-safe. Vibes made of jelly or rubber will surely give you a tough time cleaning.
Silicone
Silicone is considered to be the best material that a vibrator can be made of. It is hypoallergenic, which means it is less likely to cause any form of allergic reactions. It's very easy to clean and it has a high resistance to wear and tear, thereby prolonging its life and shape. However, silicone vibrators are on the pricier side. Silicone vibes are extremely safe for internal and external stimulation.
A Big No To Phthalates
Phthalates, as an ingredient in your vibrator, is a BIG NO!! A lot of cheap sex toys are made of this material and regular contact with it can even cause cancer. For some unacceptable reason, they continue to be approved for use in sex-toy production. [Stay away from it].
Plastic
Plastics are a pretty common material used in making vibrators. It is affordable and makes the vibrators easy to clean. It has a firm stature, thereby making it suitable for both external and internal stimulation. Plastic vibes also tend to warm up rather quickly when it's used; a lot of women seems to have liked this characteristic a lot. But on the downside, it is quite rigid. And this inflexibility may turn off a few girls.
Latex
Latex vibrators are a one-step upgrade from plastic vibrators. They are firm; therefore, they can offer deep penetration. But at the same time, they are also more flexible than their plastic counterparts. You will definitely need a lubricant for your latex vibrators, but you should stay away from it if you are allergic to latex.
Jelly
Jelly vibrators are the most versatile vibrators since it can easily mold into any shape; therefore, it is widely used in making different kinds of vibes. It is smooth and flexible yet, firm enough to be inserted. However, it is a type of rubber at the end of the day; so it does tend to attract a lot of dirt. You have to clean it properly before every use. You may even have to sterilize, or disinfect, it to avoid transmission of any sorts of diseases.
Cyberskin
Cyberskin vibrators are the closest thing to human penis and vagina. They look and feel almost like the real stuff, especially when it's warm. This is why this material is mostly used in making high-end dildos, vibrators, and other sex toys. It is firm for deep penetrations and at the same time soft enough for external stimulations. But it needs a li'l bit of spending on the maintenance part; the usual soap and warm water won't work here.
2. Choose The Right Type Of Vibrator
1. Classic Vibrator
There really isn't much going with the classic vibrator. It's a dildo that found out it could use power and vibrate. While there is nothing inherently wrong with the classic vibrator, it just seems so… dull when compare to all the other feature rich and targeted stimulation vibrators we have these days.
Classic Vibrators are straight, may be made with any of the materials listed above (or even something entirely different), and are perhaps good starting points for those just starting out for vibrators. Even then, there's a lot more to go on in other options, so even if you are a beginner, take a look around for other options.
When using a classic vibrator, or any other vibrator for that matter, try not to solely rely on the vibrator. If you have a free hand, use that to stimulate the other parts of your body while the classic vibrator does its job.
2. Bullet Vibrator
They may look like lost cousins of the classic vibrator, but bullet vibrators have a different, and more targeted role to play. Bullet vibrators are usually small, rarely going above 5-inches in height, and have a rather modest diameter. All of this is because the bullet is meant to be an easy to carry, discreet, and yet powerful companion that can conveniently bring women to orgasm.
Bullet Vibrators are built to be portable and discreet, which means they are usually battery powered, and built so that they don't stand out. Many bullet vibrators, like the We-Vibe Tango above, or the Lelo Mia 2 take a look very similar to a lipstick. Of course, that is not always the case. Another important consideration is the noise. Bullet vibrators should be silent, making as little sound as possible. Most quality bullet vibrators will max their noise at 50dB – the same noise as a regular conversation. That means the vibrator's sound does not travel beyond closed doors.
The most important job for a bullet vibrator however, is clitoral stimulation. A bullet vibrator must be able to deliver vibrations to the clitoris, maybe even to the general area of the vulva, and also offer pin-point stimulation for the clitoris. This obviously depends on how you prefer to use your vibrator, but the option must always be available.
Owing to their simple construction, these vibrators can be fairly cheap, though there are fairly expensive ones also available, depending on materials used in building the vibrator, and other factors.
Read our recommendation of 5 Best Bullet Vibrators
3. Remote Vibrator
A remote controlled vibrator can belong to any class of vibrators. The defining factor here is that the vibrator should be operable by a remote control. The most widely regarded use of these vibrators is of course for public play with insertable vibrators like the Lelo Hula, the possibilities go far beyond.
An excellent example of how advanced remotes can be is the We-Vibe Connect app for your phone. This app is available for iPhone as well as Android devices, and can give remote access to the vibrator to any part of the world connected by the internet. This makes it especially useful for couples in a long-distance relationship, but regular old public play like with the We-Vibe 4 Plus.
Of course, the remote vibrator does not necessarily have to be an app. It can be a simple device that turns the vibrator on/off, and can control some functions like the intensity and patterns available. Remote vibrators can easily involve a couple, making the experience more enjoyable. Your partner need not be a spectator while you play with a vibrator, and can indeed join in and play along.
Keep your requirements in mind when you decide to purchase a remote vibrator. The functions on the remote can vary by brand, device, or the remote itself. It's best to know what you expect from your remote vibrator before you purchase one. Also, sound is generally a factor; a remote vibrator should be virtually silent. There is little fun in public play, or even walking around the house if the whirr of the vibrator drowns all sound!
Check out our recommendation for 5 coolest remote vibrators.
4. Clit Vibrator
A clit vibrator, or a clitoral vibrator is obviously designed to stimulate your clitoris and bring on amazing orgasms. This again, is a somewhat wide category and can include other groups like bullet vibrators and wand vibrators. Plus, several regular vibrators too can do amazing jobs at stimulating the clitoris.
The clitoris is one of the most sensitive parts on women, and there are quite a few ways to stimulate it. Beyond the regular vibrating systems, there are more advanced vibrators as well that take slightly different approaches. For example, the non-contact Womanizer Pro40 crates a suction effect on the clitoris, while the Lelo Sona we saw above uses sonic waves to stimulate the clitoris. Clit vibrators are popular for a great reason — the clitoris is very sensitive, and responds well to stimulation.
Check out our recommendation of 5 best clit vibrators.
5. G-spot Vibrators
As the name clearly implies, a G-spot vibrator is designed to stimulate the g-spot. Many women swear by the capabilities of g-spot vibrators, claiming to have lost their squirting virginity to g-spot vibrators. If you have not yet experienced that magic, read a guide on making a girl squirt, and then quickly break out your Amazon Prime subscription to get next day delivery of an amazing vibrator.
G-spot vibrators generally don't need to be very long. Mostly, they are curved to allow them access to the G-spot, where they may massage or add pressure, taking things hot to the climax. When using a g-spot vibrator, remember the vibrator does not have to shake things up a lot. Most of the times, its gentle vibrations at the right point that does the trick. It takes some time and patience to gain experience stimulating the g-spot, and all that work is totally worth the results.
See my recommendations for best g-spot vibrators.
6. Rabbit Vibrators
Rabbit vibrators are 2-in-1 vibrators, built to stimulate the vagina and clitoris at the same time. Theoretically, this is a great idea that brings about earth shattering orgasms. Practically, only a few rabbit vibrators can bring that result. That doesn't mean the rabbit vibrator isn't held in high regard, a very large percentage of women who use sex toys do own a rabbit vibrator, or intend to own one soon.
A rabbit vibrator has two appendages, one inserted into the vagina, while the other stimulates the clitoris. In the original rabbit vibrator, the clitoris arm had two appendages sticking out at its end to provide pin-point stimulation for the clitoris. The look also made them appear similar to bunny ears, and the name was born.
Check out our list of 7 best rabbit vibrators
7. Egg Vibrator
Egg vibrators are designed to be fun, and a bit naughty. One of the biggest applications here is public play. You go around your daily business with the vibrator inserted in the vagina, and you (or your partner) can control the vibrator remotely for stimulation, and fun.
It is for this reason that egg vibrators are built to be small in size. They must be discreet, easy to insert in the vagina, and equally important – comfortable enough to leave in the vagina for several hours while you go about your day. These little kinky toys are amazing for play and pleasure. Plus, they're a great way to spice up your sex life, so give it a shot. Though not necessarily the same thing, egg vibrators often overlap with bullet vibrators, and obviously, remote controlled vibrators.
8. Wand Vibrators
Perhaps it won't be a stretch to consider wand vibrators as the harbingers of vibrators. The most famous wand vibrator is the Hitachi Magic Wand, which can be credited with starting the revolution. Given the origin, most wand vibrators retain the look of body massagers, and indeed, can be excellent body massagers beyond their use for clitoral stimulation.
Unlike regular vibrators that vibrate throughout their body, wand massagers only vibrate at their head. And since their head has so much surface area for contact, the clitoral stimulation provided can be intense! If you are a woman who depends on clitoral stimulation for an orgasm, wand vibrators can be a great investment.
Click here for our list of five best wand vibrators.
9. Anal Vibrators
Anal, or prostate vibrators can often look very much like their vaginal counterparts. A very important distinction here is that anal vibrators have a flared base. The flared base is an important safety measure that prevents the vibrator from completely entering the rectum. Do not be overconfident and try to use a classic vibrator for anal use. That's the plot of embarrassing ER stories.
Anal vibrators can be used by both sexes, and men may especially enjoy prostate stimulation offered by anal vibrators and prostate massagers. In fact, many anal vibrators and prostate massagers are marketed squarely at men, and can result in deeper, more intense orgasms for men.
3. Determining The Size Of Your Vibe
Size of vibrator and intensity of vibrations do matter. There is no straight answer here, and it remains a matter of personal preference. It is a good idea to start with an average sized beginner vibrator like the Lelo Gigi 2. There's a good chance you will like the vibrator, and in case you feel like a greater size and higher vibrations, you can move to a different vibrator. It is also wise to consider your preferences while having sex, and relating that to the insertable length of the vibrator.
4. Check The Battery Type
Vibrators need power to run. Unfortunately, there is no standard on what power source vibrators will use. A rechargeable vibe running on Lithium-ion batteries, or perhaps even Ni-MH batteries can be acceptable, though the latter will be slightly heavier. Then there are those vibrators that use single-use batteries like alkaline batteries. In such cases, it's always better to choose one that has easily available batteries you can carry. If your vibrator uses obscure non-rechargeable battery types, it's going to be a lot of trouble replacing or carrying spares. Where possible give preference to rechargeable batteries for your vibrator.
5. The 5 Best Known And Reputable Vibrator Brands
Lelo
We-Vibe (Standard Innovation)
Trojan
Svakom
Doc Johnson
6. Cleaning And Caring For Vibrators
Cleanliness is key to maintaining your vibrator. Care for your vibrators, not only because you want them to last long, but because they are going to "visit" intimate places, and you don't want to risk trouble.
Any vibrator must be cleaned after every use. This is important. Irrespective of whatever type, material, or any other quality your vibrator may have, it must be cleaned after every use. Yes, I did repeat myself, and yes, it is that important. While different materials will have different requirements, here is the general list of things you should (and shouldn't) do for cleaning or caring for your vibrator.
Do's
Clean your vibrator after every use
Read instructions by vibrator manufacturer on cleaning and maintaining the vibrator
Where recommended, use a mild soapy solution to clean. This can work on most non-porous vibrators like steel, silicone, plastic, and glass
You can use simple baby wipes to wipe off your vibrator (unscented, and non anti-bacterial)
If your vibrator is waterproof, rinse under flowing water. You may also put it in a sink of soapy water
Use water-based lubricants
Store your vibrator in a good, clean place. Having pouches or boxes will keep your vibrators clean and safe from lint or dust
Before use, check if your vibrator is clean. If it has dust or lint, clean it up
If available and recommended by the manufacturer, it is okay to invest in a spray cleaner for your vibrator
Don'ts
Don't use antibacterial soaps or wipes. There will be remnants on the vibrator, and can mess up the pH regulation and good bacteria levels of your vagina
Don't use scented soaps or wipes. There are chances of residue, and can cause irritation
Don't use silicone-based lubricant with silicone sex toys. Using water based lubricant is generally a safe choice. See the vibrator manufacturer's directions on lubricants if necessary
Your rechargeable vibrator should not be left with zero charge for more than one week. Recharge your toys regularly
Unless the vibrator manufacturer specifically recommends them, don't use products like alcohol, acetone, acidic/alkaline cleaners on your vibrator
Don't use a dishwasher to clean your vibrator
Vibrator for Women FAQ
Is it okay for me to use a vibrator?
Yes. Using a vibrator is a healthy and responsible way to explore and learn about your sexual self. Independent scientific studies confirm that using a vibrator can increase pleasure, and may also help make a person feel more sexually liberated, aroused, and lubricated. Almost anyone can use a vibrator. However, if you have serious health issues or are pregnant, talk to your doctor before using a vibrator.
Are vibrators only for use by women?
No. There are several types of vibrators. Indeed women are the largest market, but there are several vibrators that can be used by men. And there are several more vibrators that can be used together as a couple. Men can use a vibrator on their partner, or have the partner use the vibrator on them. Studies indicate that most men are introduced to vibrators by their partners, and most continue using them after the first introduction.
Should I use lubricant?
Yes. Lubricants make movement of vibrators easier and more pleasurable. While this is very true for insertable vibrators, it also holds true for external use vibrators like bullet vibrators and clitoral vibrators. Always test a lube on a small patch of skin like the inside of elbows or upper thigh before you use it vaginally. See the vibrator manufacturer's recommendations on lubricants. Water-based lubes are generally okay to use with most vibrators. Avoid silicone-based lubes with silicone sex toys. Oil-based lubes can breakdown latex or rubber and damage vibrators as well as condoms.
What should I do if I feel discomfort when using a vibrator?
Using a vibrator should not be uncomfortable or painful. If you are feeling discomfort, make sure you have used enough lube. Other things to keep in mind are to never use a vibrator for more than 30 minutes at a time, or when you are unwell (have irritation, itching, soreness, or injury). If your vibrator or its battery shows signs of damage or leaking, do not use it. Pregnant women, those with pacemakers, or with serious health issues should speak to their doctor before using a vibrator. If none of these apply, and you continue feeling discomfort, you should speak to your doctor.
What should I do if my partner is uncomfortable with my vibrator use?
There may be instances where those starting to use vibrators find that their partner is not totally on-board, and is even uncomfortable with using vibrators. In many cases, it is the partner worrying that the vibrator is a (sexual) replacement for them, or that the user may become addicted to vibrators. Openly discuss your sex life with your partner, and remind them that vibrators cannot take place of human intimacy, or a relationship. You could also suggest using a vibrator together. Studies suggest that couples using vibrators found that their relationship and sexual pleasure was enhanced by the use of vibrators.
Other Tips of Choosing a Best Vibrator For Beginner
For some women, finding the best suited vibrator could be a daunting task because there are enough vibrators available to confuse you. So here's a quick guide that could help you narrow down your search.
If it's your first time, then you should opt for a clitoral vibrator that is simple and compact so that it is easy for you to use with your partner. At the same time, it will help you avoid the sudden thrust of orgasm that these external vibrators are known to give.
If you are new and unsure about what type to go for; a versatile vibrator shouldn't be a bad choice. A versatile vibrator can be used for clitoral stimulation as well as penetration.
For an out-of-the-world orgasm, a G-spot vibrator could be your best bet. It has a curve specially designed to tickle that magic spot found about 2" into your vagina.
If dual pleasure is your thing, you could go for a rabbit vibrator. This one has a "rabbit ear" designed for external stimulation while the shaft penetrates inside. It'll surely take you to a new high.
If you want to share your pleasure with a partner, a vibrating ring will be your best friend; it is designed keeping couples in mind. It is a vibrator and a ring put together. The vibrator is for your clitoris while the ring is for him. The vibrator and the ring can also be used separately.