(Last Updated On: July 2, 2023)
Getting the best clit sucker vibrators is a sound investment. Clitoral suction vibrators have taken the world of clitoral vibrators by storm – and for good reason! Most of these toys are based on air suction and create a sensation of receiving oral sex. Like getting head? Get a clit sucker!
These toys are designed to stimulate the clitoris but often are "no contact". They don't necessarily have to touch the clitoris, though they will usually cover it to get that suction effect going.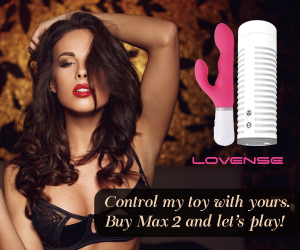 Clit sucker sex toys could very well be the best head you ever had. They are remarkably good at eliciting orgasms – and very quick at that too. Yes, I said orgasms, which denotes multiple, as in, lose count but keep going until you can't anymore. Some parts of this statement may or may not have come from personal experience!
Before we go on, I should point out that these vibrators have undergone change, and continue to evolve. Some, for example, have ditched the air suction to pick sound waves as the primary medium. Yet, they continue to be largely subtle with deeper sensations and on the premise of delivering fuller, satisfying, orgasms.
The Best Of Clit Suckers To Look At
Top Clit Sucking Toys For You To Consider
1. Lelo Sona Cruise 2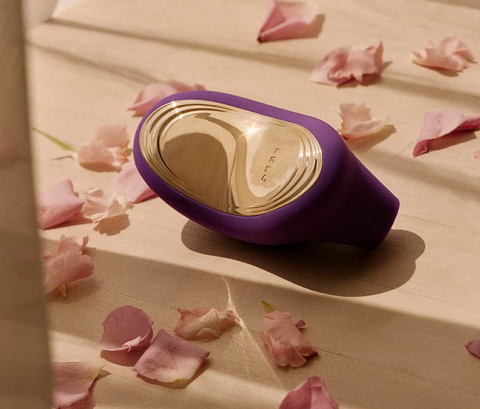 Lelo Sona Cruise 2 is an excellent example of a modern clit sucking toy going high on technology. The Sona 2 Cruise in its design is a classic no-contact vibrator, but there's a twist. This is a sonic vibrator – it employs sound waves to deliver what's very literally the waves of pleasure!
Vibrations or stimulation that penetrates deep has always been the hallmark of a quality vibrator. That's the entire idea of the Sona 2. Its sonic technology sets off waves that go deep, stimulating not just the tip of the clitoris but also the tissue and muscles underneath. All that comes together to bring forth a very satisfying orgasm.
Sonic technology is an interesting approach. To clarify, these are sonic waves, the vibrator isn't going to be yelling at the clit, even if the mental picture that paints is quite hilarious.
What makes it interesting is Lelo's Cruise technology. Just like the ORA 3 which is made of the absolutely fantastic trademarked PreMotion technology, the Cruise technology enables the vibrator to react to gesture controls. When pressed against the body harder, the vibrator increases its intensity. Sona's Cruise system keeps about 20% of the battery in reserve. It uses this reserve when necessary, kicking it into action when more power is needed.
This is an interesting system and one that's been quite well executed. Although, those who prefer to keep complete control might not be too enthusiastic about this feature.
Clit Stimulator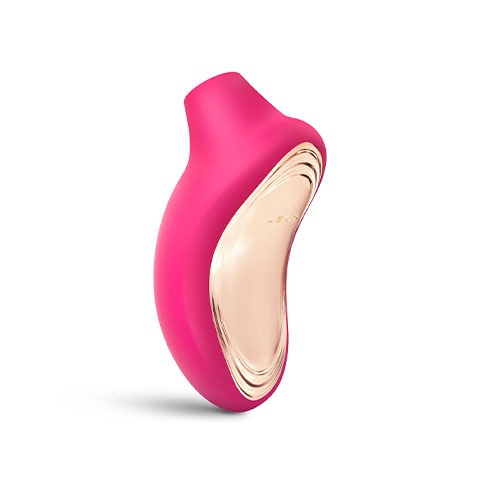 2. Dame Aer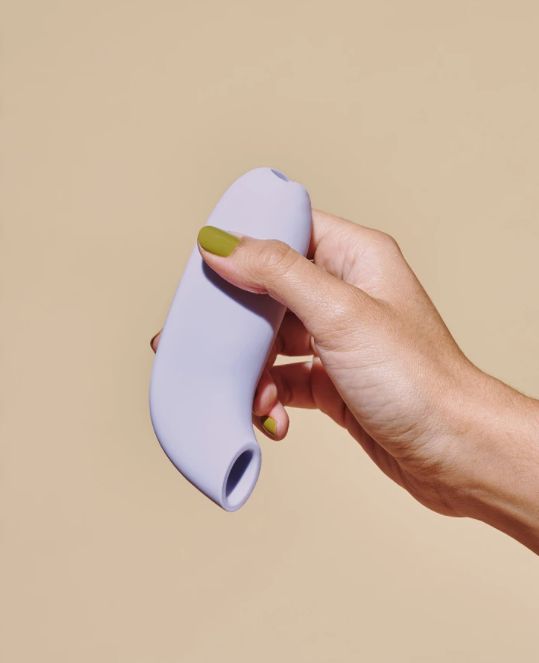 Its sleek, elegant design would be an excellent recommendation. However, Dame Aer ups the ante with excellent performance and lovely sensations. Dame really wants to get into the feel of oral sex. It does so not just by mimicking the suction of a mouth, but also the flick of the tongue. That little change makes a world of a difference.
As for its specifics, this suction toy is waterproof, has five intensity modes and five patterns, and has its body covered in high-quality body safe silicone. It is rechargeable and delivers decent playtime after a full charge. It's also on the expensive side of things, so the construction quality makes total sense.
What doesn't make so much sense is the noise. It's quieter than a garden-variety air blower, but that's about it. Yes, I might be exaggerating about the noise, but that part is a bit bothersome, especially for an expensive vibrator. I'd rate it noisy even amongst the conventional vibration-style toys. If (slightly more than average) noise isn't a problem for you, this sex toy is a great pick.
3. Clit Sucker – Satisfyer Pro 2 Suction Vibrator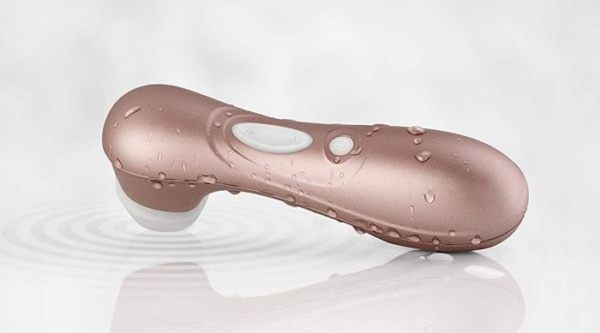 Satisfyer Pro 2 is amongst the best-known clitoral sucking vibrators available. It's well-made, strong, and wonderful at delivering the big O. Made mostly from plastic, the Satisfyer Pro 2 has a silicone covering over the head. This is the area that would come in contact with your body.
Once you power up the vibrator, the pressure wave technology kicks in and provides an excellent combination of suction and pulsations. Its long handle makes it easy to place the vibrator at the right spot and to access the controls.
If you use it, remember this is a powerful vibrator. Generally, all clit sucking vibrators have more of a powerful effect than conventional vibrators. Perhaps this is due to the unique way they interact with the clitoris. So, my recommendation is to start slow – start with the lowest speed and then work your way up if you need it!
Satisfyer Pro 2 is a relatively low-cost vibrator and one that has a sterling reputation.
Most Discreet Option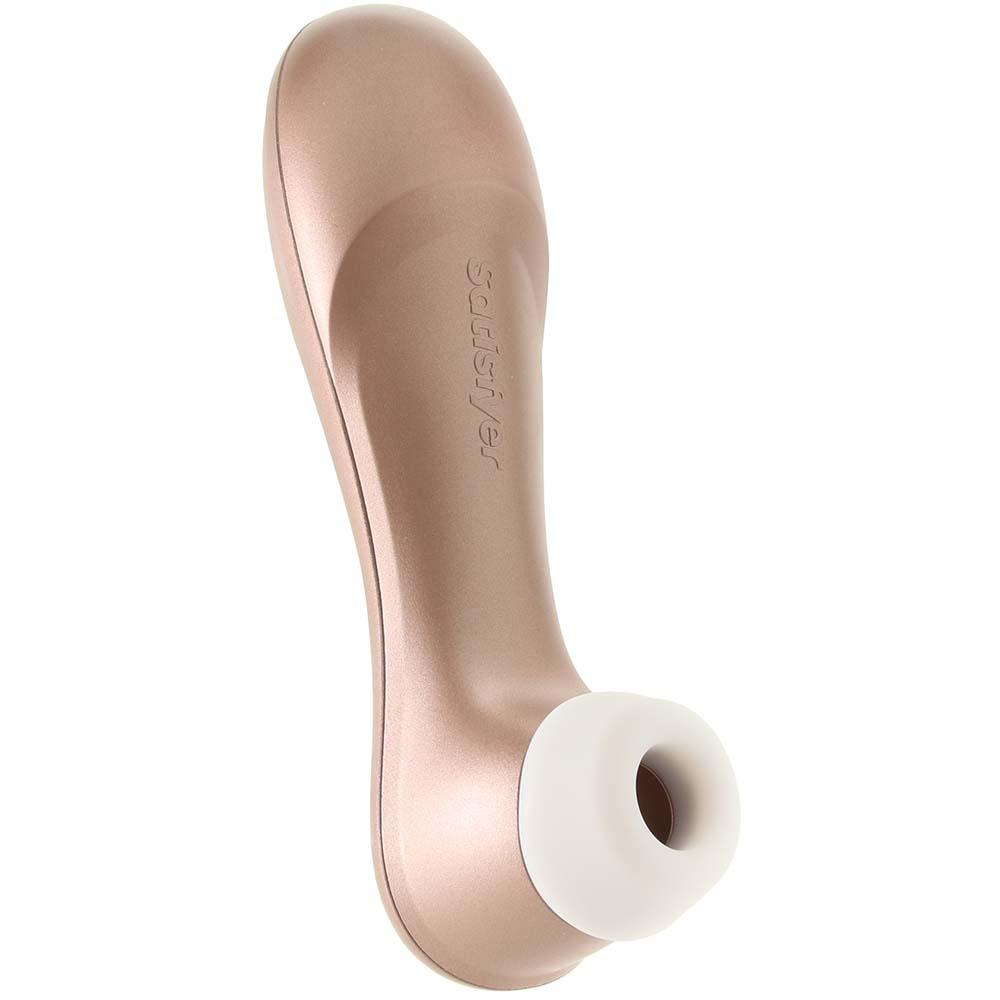 4. Cuddly Bird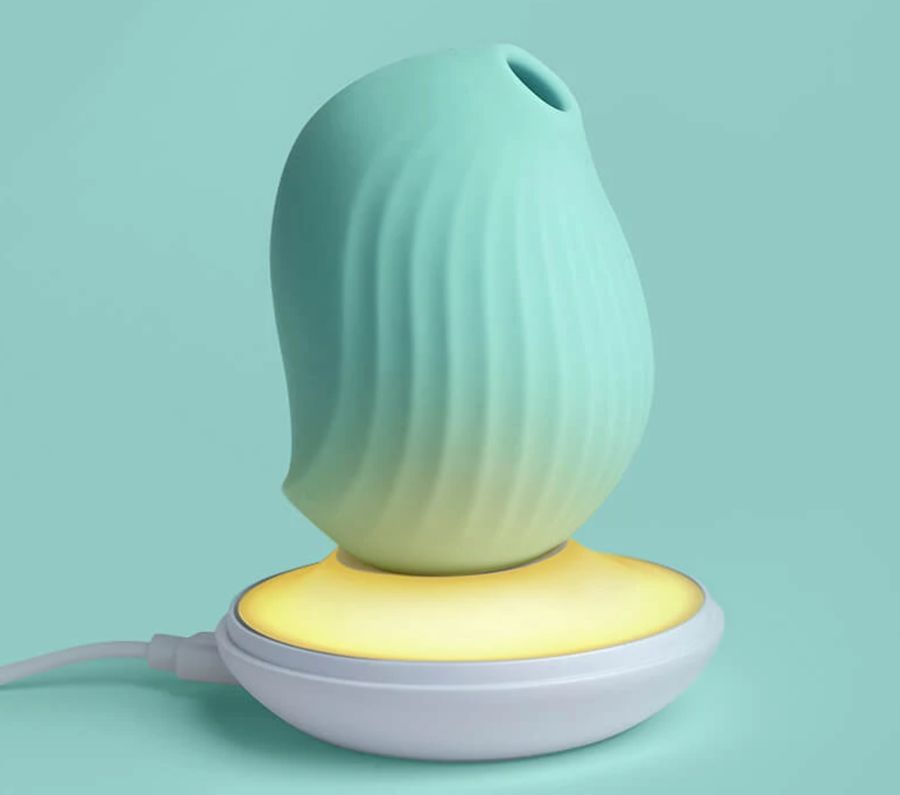 Look at that cute Cuddly Bird! This clit sucker is definitely true to its name. Its body is made from silicone with flowing ribs and ridges on one side. At its top is the opening for its suction duties. It's also squishy and soft, which makes it feel all the more better.
Controls are placed at the bottom of the Cuddly Bird. One gets the suction mode going, where it works as a classic clit sucker. Move to the vibration set and the ridged side gets in on some vibration action, should you be in the mood.
The squishy, soft silicone absorbs some of the vibrations, so they aren't exactly strong. But I'm not complaining – maybe that's because I find this squishy soft sex toy to be very adorable. It comes with a wireless charging base and has decent power and battery life.
5. BOMBEX Clitoral Sucking Vibrator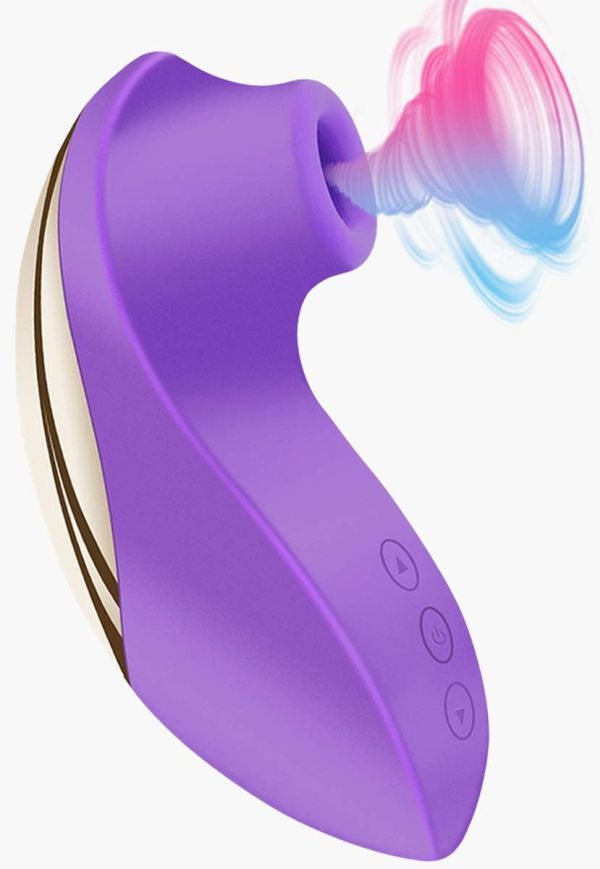 Bombex Clitoral Sucking Vibrator is a bit of a bombastic toy. And by bombastic, I mean powerful. No, it won't make the walls shake, but one might as well think the world is going topsy turvy thanks to earth-shattering orgasms that it delivers. And all that's on low power!
There are about 10 different patterns here and if you manage to climb higher, you will likely develop an appreciation for them. It nails down the oral sex effect quite thoroughly. And that's assuming you're lucky enough to have met an Adonis who could make you cum in seconds. Well, I haven't had that real world experience, but the Bombex keeps the hope alive of being done in seconds.

As for specs, this suction vibrator has its body made of silicone, so it's body safe. BOMBEX Clitoral Sucking Vibrator is fully waterproof and submersible. You could use it in a bathtub if you like. The rechargeable vibrator has a decent battery that can last a couple of hours on a full charge – not that any sex toy (this included) needs to run continuously for that long.
It does have its negatives as well. The Bombex clit sucker is louder and can feel slightly noisy. It also has questionable longevity, which I assume is a tradeoff for the affordable price tag.
6. Adorime Clitoral Sucking Vibrator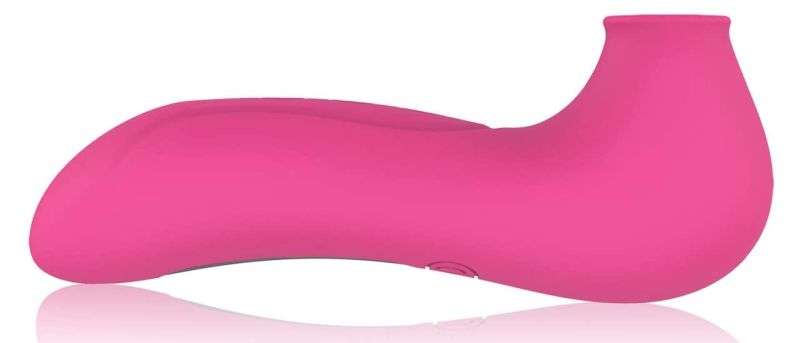 This clit sucking toy comes at a relatively low price and yet manages not to sacrifice its quality – and more importantly, its potential to pleasure. You'll find 10 modes here, suited for various power and pattern needs. The body of the toy is wrapped in silicone, so it's non-porous and body safe.
Adorime Clitoral Sucking Vibrator also claims to be completely waterproof. That means you can use it in the shower or the bathtub as well. Although, I would still recommend not being too eager to take this to the shower. It's good enough to use when you're lying in the bed, but using this toy while standing is a bit awkward, to say the least.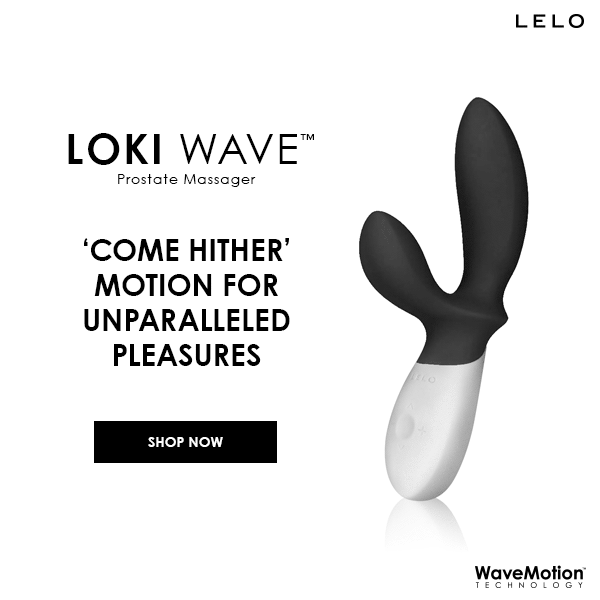 While this clit sucker can certainly do its job, it doesn't have the same power and flair you'd find in other vibrators on this list. That could be attributed to the budget pricing, so there's that. It's also a bit on the noisier side of things, so that's something to consider before buying it.
Overall, I'd say this is a good sex toy and an excellent value for money. But, if you can, I'd recommend shelling a few more bucks and getting a better clit sucker.
7. Womanizer Premium 2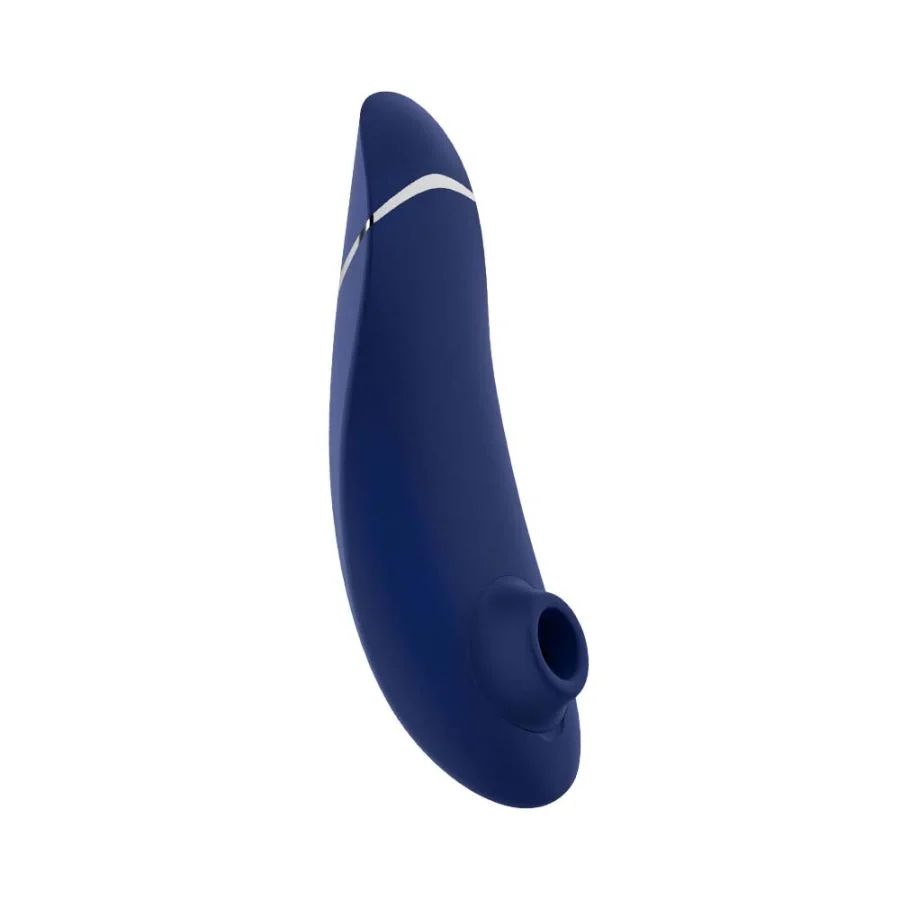 Womanizer Premium 2
Womanizer PREMIUM 2 with the original Pleasure Air technology is Womanizer's most luxurious creation yet – truly the Prada of sex toys, the ultimate toy for women who are looking for more than just another device to play with. With more intensity levels than ever before and an improved Autopilot function to take you on new, unpredictable adventures, PREMIUM 2 is the purest pleasure at the highest quality.
See latest price
There can't really be a discussion on clit sucking toys without the mention of Womanizer. The company was amongst the first (if not the first) on the clit sucking toys scene and continues to make some of the best clit suckers. Despite the bad choice in naming, for which we can dislike the company, its sex toys really can stand on their own merit.
Womanizer Premium is an elegantly designed clit sucker with the power and skills to show off. Let's start with the design first. The Womanizer Premium has a sleek, elegant profile with smooth silicone covering almost its entire body. A shiny plastic ring with a metallic sheen is placed towards the bottom of the vibrator, and it completes the premium and elegant look of this toy.
You get access to 12 intensity modes, which are easily accessed and managed through a conveniently placed control panel. It's quite a pleasure starting at the lowest intensity and then picking up the pace to be more pleasurable. And pleasure it does deliver! The womanizer will bring waves of pleasure and the toe-curling orgasm we've always wanted.
Womanizer Premium has some interesting technologies woven in. It's generally silent in operation and still takes it a step further with the "Smart Silence" system. The toy only whirrs into action when it is in contact with the skin. Take it away, and it goes silent and into standby mode.
Autopilot is another interesting feature. Set the clit sucker to this mode and it will skillfully cycle through various intensities and patterns to create a wonderful bouquet of sensations. Definitely a unique and interesting approach.
8. We-Vibe Melt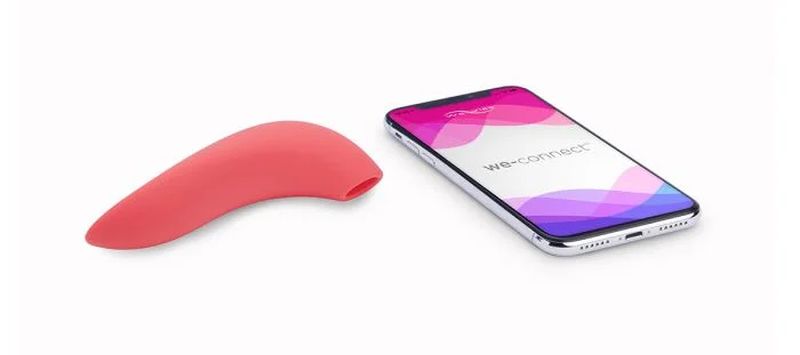 The simple, minimalist looks of the We-Vibe Melt give it something of a distinguished appearance. However, this sex toy is an absolute beast under the sheets. There are 12 intensity levels on the Melt, but I don't think it really knows what low intensity means.
Even the lowest setting is fairly intense here. That could generally be a plus, but if you are sensitive, that might be a bit too much. It is also somewhat loud – not very loud, but something to be concerned about if you don't want sound leaving your room.
There is no way to change the vibrator head, so you'll have to give up some customization that is available with most clit suckers. Other than that, this product is excellent where technology and build are concerned.
You get a powerful vibrator, good-quality construction, and a powerful battery. It's also completely waterproof, which makes cleaning easier as well. Being completely encased in silicone is a useful factor as well, it makes cleaning and hygiene a lot easier to manage.
Premium Option
9. Womanizer Liberty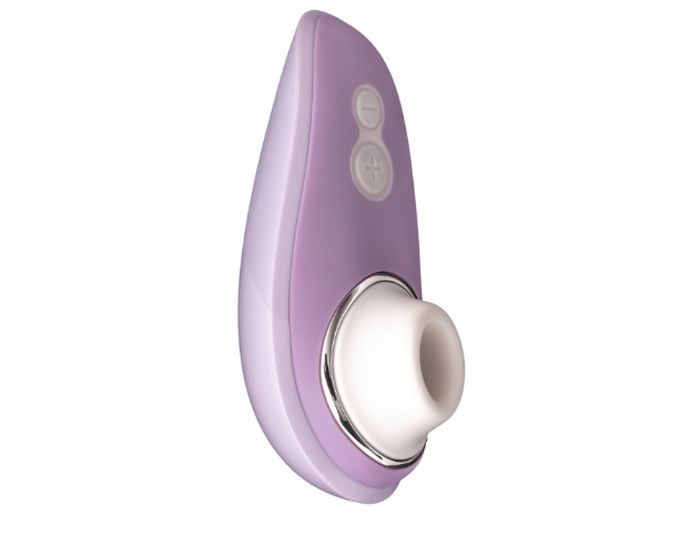 Liberty is another excellent toy from Womanizer. It has the same quality characteristics as the Womanizer Premium, but gives up a few features and premium finish for a lower price tag. Don't be mistaken though, this is still very much a premium and expensive vibrator.
It's got an excellent build quality and the suction technique to love. What it gives up are some features like Autopilot and Smart Silence. While those are useful, they aren't indispensable. So, the Liberty is an excellent toy in its own right.
One reason they call it Liberty is to refer to the freedom of traveling. By which, Womanizer means the included protective case that covers the vibrator head/nozzle and its controls. With the case in place, you can travel without worrying about the toy starting to buzz when packed.
Amongst its features, Liberty has six intensity modes. Each of them is fairly powerful, so there's a good selection to pick. It still uses Womanizer's Pleasure Air technology, which stimulates the vibrator through gentle (though still powerful) bursts of air.
The clitoral sucking vibrator is rated IPX7, so it's waterproof and submersible. So, you get more options to use the vibrator and easier cleaning. It's quite handy and looks fairly good. Definitely a winner!
Here's How To Get The Most Out Of Your Clit Sucking Vibrator
Lubricate And Then Lube Up Some More
It's always a good idea to use lubricants with sex toys. Even more so when using clit suckers. Being generous with lubricant means that when you place the toy head (nozzle) against your body, it can form a good seal with the lubricant.
That creates a nice section for all the pleasurable air pulses and variations to reach your clitoris. It's the surest way to get more out of the sex toy. Equally important, using lube dramatically reduces the risk of discomfort. Believe me, you don't want the sex toy tugging at your clitoris without the benefit of a lubricant forming a protective layer.
These are no-contact vibrators, so the nozzle tip engulfs the vibrator without actually touching it. Having a lubricant form the seal makes things easier and more enjoyable.
Use It On Other Erogenous Zones
Suction vibrators are versatile toys. While they are built for action on the clitoris (and are mighty good at it), don't forget to use them on other parts of the body as well. They're pretty good for use on the nipples. After all, the suction effect does have a pleasurable sensation for nipples too!
There's always room to experiment and figure out what works best to your likings and preference. A bit of experimentation is always a good idea.
Don't Forget Foreplay
Foreplay is always a good idea before getting down to business. You can ease yourself into the act and get a more satisfying and pleasurable climax. This applies to all scenarios, whether you're doing it solo or with a partner.
Take your time to get into the mood, play a bit, and enjoy the experience. Sure, it's a sex toy, but that doesn't mean you should stick it there immediately. In this scenario, the journey is as important as the destination.
How Much Do You Like Oral Sex?
For all their qualities at eliciting orgasms, the clit suckers are generally designed to mimic oral sex. And therefore, a good component of your pleasure depends on how much you actually enjoy oral sex. Those who don't like oral sex might not find pleasure in these sex toys.
More Considerations When Picking A Sucking Vibrator
There are, of course, some standard considerations too when you choose to get a suction vibrator. The first one is your budget. Thankfully, there are plenty of options available, so there are decent choices even for a tight budget. However, remember that the expensive ones aren't just all for show. They usually perform better on metrics like quality, reliability, and overall usability.
Always put body safe toys first. Most modern quality vibrators use a material like silicone. That's because silicone is non-porous and body safe. It's easier to maintain and doesn't pose health risks to the user. But it can be expensive, which is why it's usually seen in the expensive sex toys. While some cheap ones also claim to have a silicone body, healthy skepticism is a good approach.
No two bodies are the same and that becomes very clear with the use of no contact vibrators like these. Since the nozzle is supposed to engulf the clitoris, it's only logical to want one that can do the job with relative comfort.
That's one reason why many of the clit sucking vibrators offer multiple nozzle sizes. That makes getting one to your liking very easy. Remember, not all these vibrators offer replaceable nozzles. And if you do choose one of these, check if replacement options are readily available. Also, it's worth noting that not all clit suckers offer removable nozzles or vibrator heads.
Finally, don't underestimate hygiene. A sex toy should be cleaned before and after use. Sex toys that are made from non-porous materials and are waterproof are easier to put through a thorough cleaning. If you're using a toy with removable nozzles, remember to carefully clean around and under the nozzle.
Picking The Right Clit Sucker
There are multiple options available, and choosing the best clit sucker vibrator becomes easier when you focus on your own requirements. Put yourself first and look for a sucking vibrator that meets your requirements, rather than hoping that the toy you pick would be fit for your needs.