(Last Updated On: September 20, 2023)
Ah, the We-Vibe series. When it comes to the world of pleasure tools, few names are as revered. And just when you thought things couldn't get any more sophisticated, in comes the We-Vibe Rave 2. Launched on the 18th of September, 2023, the Rave 2 has already sent ripples (pun intended) throughout the community, hinting that it might just be the crown jewel in the We-Vibe collection.
If you recall, we took an in-depth look at the We-Vibe Chorus in a previous article (which you can check out here). While the Chorus was, no doubt, a revolutionary piece of tech, the Rave 2 surpasses it on several fronts. Not to cast a shadow on the Chorus – it's an exquisite device in its own right – but the Rave 2 is akin to comparing a luxury sedan to a top-of-the-line sports car. Both are masterpieces, yet one clearly has the edge in terms of performance and finesse.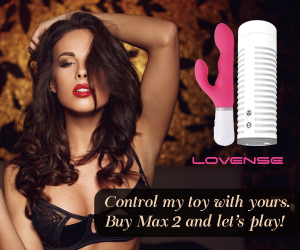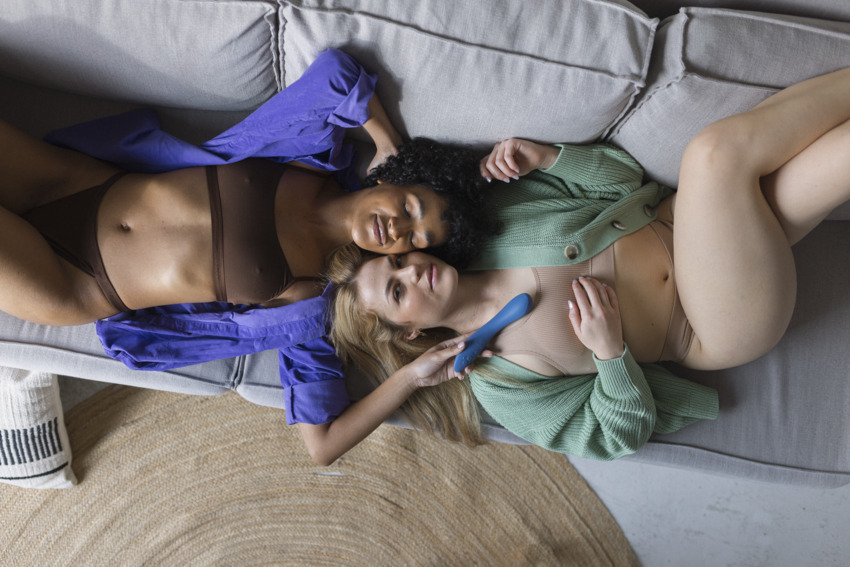 So, having personally tested and reveled in the sensation of the Rave 2, let's delve into its intricacies and discover why it stands superior in the We-Vibe lineage.
The Rave 2's design and craftsmanship are nothing short of exceptional. Holding it in hand for the first time, I was immediately struck by its weight and balance—neither too light nor excessively heavy, hinting at a meticulous design process.
Firstly, the asymmetrical shape stands out. Unlike the more traditional or straightforward shapes you might find in the market, Rave 2 boasts a bold, twisted design. This isn't just for aesthetics; the form serves a functional purpose. This pleasure tool is uniquely contoured to transform even the gentlest of movements into sensations of ecstasy.
The silicone coating is luxuriously soft, resembling velvet to the touch—a stark contrast to some other toys in the market that can feel either too rubbery or plasticky. This device melds perfectly against the skin, ensuring maximum comfort and stimulation.
Furthermore, the adjustable hinge is a real game-changer. Everyone's body is unique, and the fact that We-Vibe understands and addresses this with the Rave 2's customizability makes it an instant favorite. It's one thing to read about it, but experiencing the toy adjusting to your distinct shape? It feels like a tailored experience, not just a one-size-fits-all approach.
Lastly, Rave 2's build quality is apparent in every inch of its construction. From the precise placement of the dual motors to the magnetic charging pins (indicating a wireless charging capability), everything feels premium.
Having explored the design, let's journey through its tantalizing features.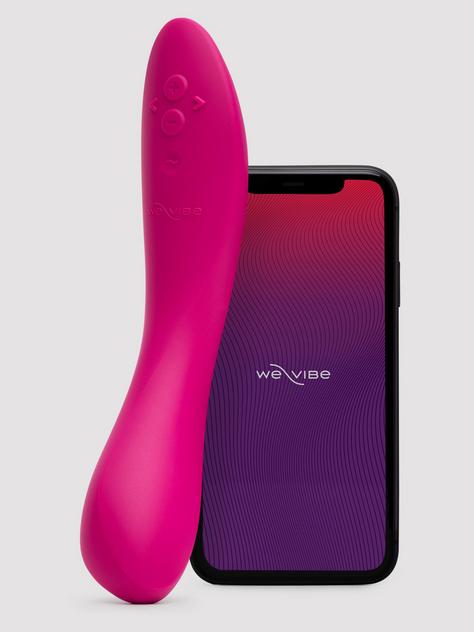 We-Vibe Rave 2
The We-Vibe Rave 2, boasts an asymmetric design tailored for deep G-spot pleasure with 10 dynamic vibration modes. Enhanced with a new app, it offers customizable sensations and global remote control, all covered by Lovehoney's 2-year warranty.
See on We-Vibe
Key Features and User Experience
When it comes to pleasure devices, features can make or break the experience. With the Rave 2, We-Vibe hasn't merely added bells and whistles; they've integrated features that genuinely enhance pleasure, making the journey to ecstasy a uniquely refined experience. Let's dive into what sets the Rave 2 apart.
Dual Stimulation: On my test, the Rave 2's dual motors stood out in their ability to provide targeted pleasure. Whether it's the G-spot, the vaginal entrance, or both simultaneously, the rumbly vibrations can be finely tuned. The sensation? Deep, rumbling waves of pleasure, not the superficial buzz you might find in lesser devices.
Unique Pleasure Shape: Twisting the Rave 2 during use is unlike any experience I've had with other vibrators. Its asymmetrical design and pleasure edge make even the most subtle movements feel intense. It's almost as if it's coaxing pleasures you didn't know you had.
App Control: This is where modern tech truly meets intimacy. Using the We-Vibe app, either I controlled the Rave 2's many patterns and intensities, or I relinquished control to a partner. The latter, especially, added an element of surprise and heightened anticipation. Distance also proved no barrier, making it an excellent tool for keeping the spark alive in long-distance relationships.
Multiple Vibration Modes: With ten unique modes, the Rave 2 caters to every mood and preference. From gentle ripples to intense pulsations, each mode offered a distinct adventure. The custom options were a personal favorite, allowing me to curate my journey to climax.
Waterproof Design: The IPX7 waterproof rating isn't just a spec on paper; it unlocks aquatic experiences. My tests in the bathtub were nothing short of sublime, with the warm water adding another layer to the sensations.
Ergonomic and Adjustable: Above all, the Rave 2 prioritizes comfort. Its ergonomic design ensures it aligns perfectly with your body contours, while the adjustability ensures you find that sweet spot every single time.
Remember the We-Vibe Chorus article I wrote some time ago? While the Chorus held its ground as a versatile and high-quality toy, the Rave 2 feels like it's in a league of its own. The attention to detail, the user-focused features, and the pure intensity it delivers are unparalleled. It's not merely an iteration; it's an evolution.
In the coming sections, I'll provide some insights into the user instructions and give a comparative overview with its predecessors. But for now, the Rave 2 has undoubtedly set the gold standard in G-spot vibrators.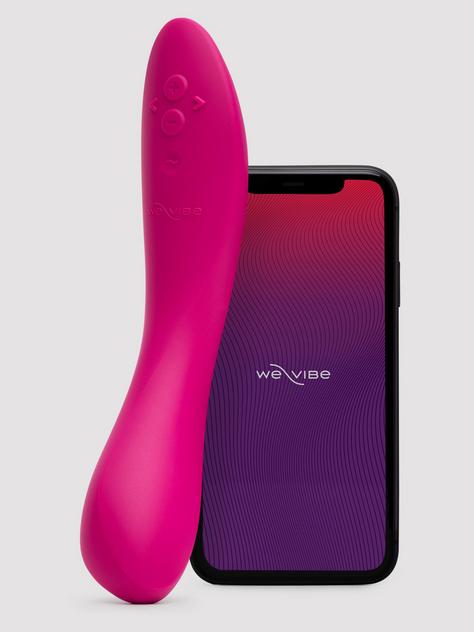 We-Vibe Rave 2
The We-Vibe Rave 2, boasts an asymmetric design tailored for deep G-spot pleasure with 10 dynamic vibration modes. Enhanced with a new app, it offers customizable sensations and global remote control, all covered by Lovehoney's 2-year warranty.
See on We-Vibe
Comparing the Titans: Rave 2 vs. We-Vibe Chorus & We-Vibe Sync 2
Venturing into the world of We-Vibe's innovations, you'll quickly realize that each product is designed with meticulous detail. However, with experience using both the We-Vibe Chorus and the newly introduced We-Vibe Rave 2, I can offer some firsthand insights. While the Rave 2 is a remarkable solo player, how does it stack up against its relatives, the Chorus and the Sync 2?
Purpose and Design:

Rave 2: Crafted for G-spot delight, the Rave 2's unique twisted pleasure shape is its hallmark. The adjustability it offers is specifically aimed at ensuring the perfect fit for individual anatomies. This focus on the G-spot is its standout feature.
We-Vibe Chorus: As covered in my previous article, the Chorus is a couple's toy designed for shared pleasure. Its design facilitates simultaneous clitoral and internal stimulation. While it's excellent for mutual experiences, it's not as specialized for the G-spot as the Rave 2.
We-Vibe Sync 2: The Sync 2, similar to the Chorus, is versatile and great for couples. However, its adjustability mainly revolves around achieving a comfortable fit rather than targeting a specific erogenous zone.

Intensity and Vibration Modes:

Rave 2: With two motors and ten vibration modes, the Rave 2 ensures a broad spectrum of sensations, from the delicate tease to the intense rumble. The depth of the vibrations is specifically attuned for deeper, more resonating pleasure.
We-Vibe Chorus & Sync 2: Both of these devices offer varied vibration patterns and dual motors. Still, they're engineered for a balance between internal and external stimulation, which means they may not provide the same G-spot intensity as the Rave 2.

App Control:

All Three: The We-Vibe app works seamlessly across the board. However, what's noteworthy in the Rave 2 is its ability to control motors separately, adding a layer of customization that's quite distinct.

Overall Experience:

Rave 2: A more personalized, intense experience focusing on the G-spot. Ideal for users keen on exploring this particular pleasure point.
We-Vibe Chorus: Best suited for couples looking to enhance their intimate moments together. Its design leans towards shared pleasure.
We-Vibe Sync 2: A mix of personal and shared experiences, with more emphasis on comfort and fit than targeting specific pleasure zones.
To wrap up this comparison, the Rave 2 is superior, not because the others lack in any way, but because it has a more focused mission: to deliver unparalleled G-spot pleasure. And from my experience, it executes this mission brilliantly.
In our next section, we'll delve deeper into the user instructions, ensuring you get the most out of your Rave 2 experience.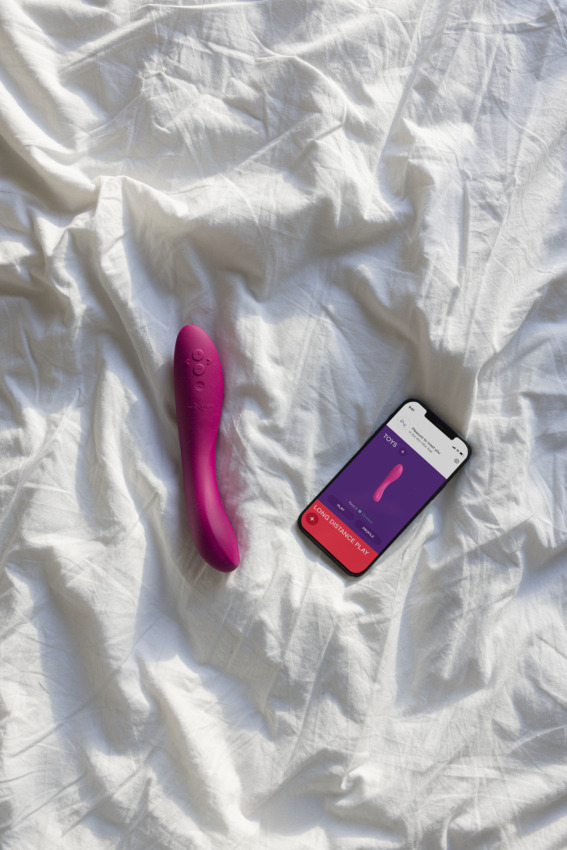 Maximizing Your Rave 2 Experience: Your Guide
After having personally experienced the delightful capabilities of the We-Vibe Rave 2, let's guide you step-by-step to maximize your own moments of ecstasy. Following these guidelines will ensure not only an unforgettable experience but also the longevity and durability of your Rave 2.
Initial Setup – The First Touch:

The first impression always matters, and with Rave 2, you'll want it to be nothing short of perfect. Rinse your Rave 2 with warm water, and for optimal cleanliness, opt for a premium toy cleaner. Pat dry with a lint-free cloth, and you're set for the first rendezvous.

Diving Into Pleasure:

Adjustment:

Tailoring the Rave's shape to your unique anatomy is key. Gently bend and manipulate Rave 2, ensuring no damage. Remember, every individual is distinct – find that perfect angle for you.

Lubrication: For an enhanced experience, I found applying a water-based lubricant to both Rave 2 and myself elevates the sensation. The glide, combined with the toy's unique shape, truly amplifies the pleasure.
Exploring Vibrations: Twist the toy gently. The asymmetrical shape, combined with the unique pleasure edge, turns even a slight movement into intense satisfaction. With separate motor controls, you can alternate between stimulating the vaginal entrance and the G-spot – or combine them for an explosive climax!

Powering Up:After your thrilling session, you'd likely need to recharge. It's incredibly simple with the magnetic pins. A 90-minute charge promises up to 2 hours of playtime. Trust me, those 2 hours are an exhilarating journey you'd want to embark on repeatedly.
Pairing with the We-Vibe App:Ah, technology! The We-Vibe App takes the experience up a notch. Whether playing solo in your room or letting your partner control the toy from miles away, the App has you covered. Just follow the simple in-app pairing instructions, and you're good to go.
On-the-Go with Rave 2:Traveling with your Rave 2? The travel lock feature ensures discretion. Activate it by holding the specific buttons, and Rave 2 becomes your silent pleasure companion, ready to be unlocked at your convenience.
Now that we've covered the basics and intricacies of using your Rave 2, let's move on to some inside knowledge and the design prowess behind this sensational device.
Shall we?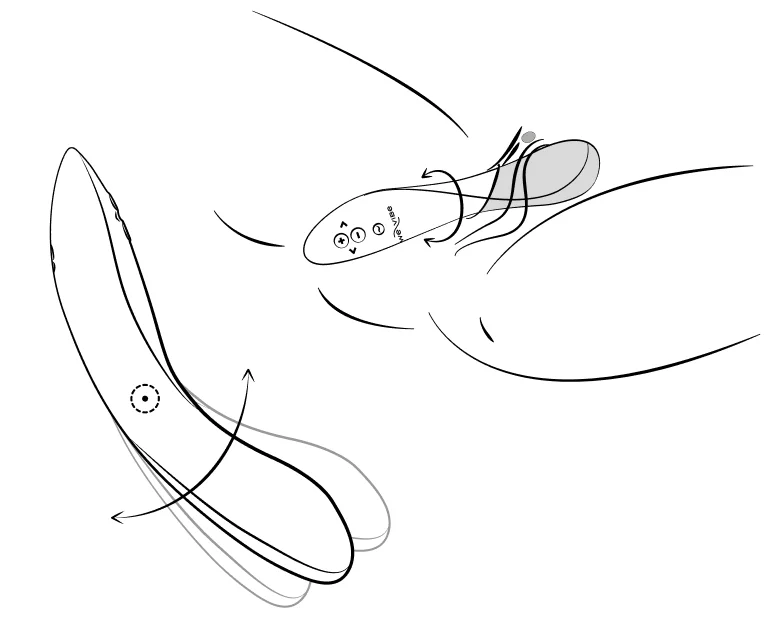 Inside Knowledge: Understanding the Brilliance Behind Rave 2
When you invest in a product like the We-Vibe Rave 2, you're not just buying a sex toy; you're obtaining a carefully crafted piece of innovative engineering designed for unparalleled pleasure. Let's dive deeper into the mind of the creators, and why Rave 2 stands out in an ocean of G-spot vibrators.
A Design Birthed from Expertise:We-Vibe has a reputation for crafting devices that are a culmination of thorough research and user experience. With Rave 2, they've furthered their legacy. This isn't merely a toy but a tool for those who prioritize and understand their pleasure. It's evident when you feel the asymmetrical internal arm, specifically designed to massage the G-area, combined with its adjustable fit, ensuring every unique body finds its rhythm.
The Twisted Euphoria:Simple in its operation but profound in its effect, the twisted shape of the Rave 2 is where magic happens. Even gentle movements are transformed into deep, resonating pleasures. Having experienced it firsthand, it's a sensation that's hard to put into words, but the rumbly vibrations speak volumes.
Customized Control with the We-Vibe App:The We-Vibe App isn't just an add-on; it's a game-changer. Whether it's surrendering control to a partner or finding your unique vibration pattern, the App pushes the boundaries of remote intimacy. And with the Rave 2, the experience is nothing short of mind-blowing. Especially if you're in a long-distance relationship, this feature becomes a bridge of intimacy.
Comparison with Previous We-Vibe Models:Having penned an article about the We-Vibe Chorus, I can confidently state that the Rave 2 is superior in terms of design, precision, and satisfaction. Its unique features set it apart, marking it as the pinnacle of We-Vibe's G-spot vibrator evolution.
For those still contemplating, I assure you, Rave 2 is more than worth the plunge. Up next, let's compare it with its siblings in the We-Vibe family – the Chorus and Sync 2. Shall we venture?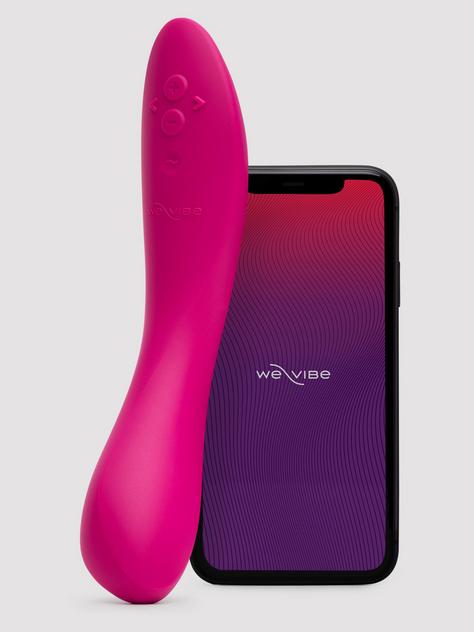 We-Vibe Rave 2
The We-Vibe Rave 2, boasts an asymmetric design tailored for deep G-spot pleasure with 10 dynamic vibration modes. Enhanced with a new app, it offers customizable sensations and global remote control, all covered by Lovehoney's 2-year warranty.
See on We-Vibe
The Final Verdict on the We-Vibe Rave 2
In the vast universe of pleasure products, every so often, a star emerges that outshines its predecessors. The We-Vibe Rave 2 is that luminous entity in the world of G-spot vibrators. From its innovative design to its powerhouse performance, it's evident that this isn't just another toy; it's an experience.
For those who have journeyed with We-Vibe through its various iterations, the evolution is evident. And if you've followed my past reviews, including the one on the We-Vibe Chorus, you'll understand when I say the Rave 2 doesn't just raise the bar; it redefines it.
For potential buyers out there, I have another piece of delightful news: Lovehoney stocks the We-Vibe Rave 2. Not only are you guaranteed a genuine product, but Lovehoney also backs it up with a reassuring 2-year warranty policy. It's a testament to the confidence they have in the product and provides buyers with peace of mind.

In wrapping up, the We-Vibe Rave 2 is more than a purchase; it's an investment in self-discovery and pleasure. An epitome of design, functionality, and sheer brilliance, it truly is the ultimate evolution in the realm of G-spot stimulators. Dive in, and let the waves of pleasure envelop you.