(Last Updated On: April 14, 2023)
With 20 years on the market, LELO has become the pioneer of sex toys! Get ready for the newest LELO LILY™ 3 – a small vibrator that will rock your world.
When I first tried this mini vibrator, I said ok, it is another LELO toy, but oh was I in for a surprise- 10 powerful pleasure settings and a travel-friendly design. Quite the combination!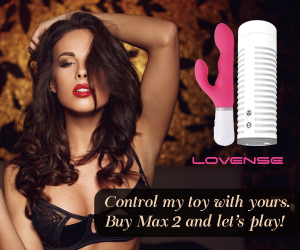 Tearing down the taboos surrounding female sexual pleasure through the decades, this elegant clit sex toy has many health benefits. Besides, the LELO LILY™ 3 will completely change your sexual experience. Believe me- it will skyrocket your sexual desire, arousal, and satisfaction. You can go for a solo adventure or try it out with your partner for more alluring foreplay that will lead you to new heights.
I guess you are already intrigued, and continue to dive with me into a sea of details about pleasure! Read my in-depth LELO LILY™ 3 Review, and see why you need this toy in your drawer!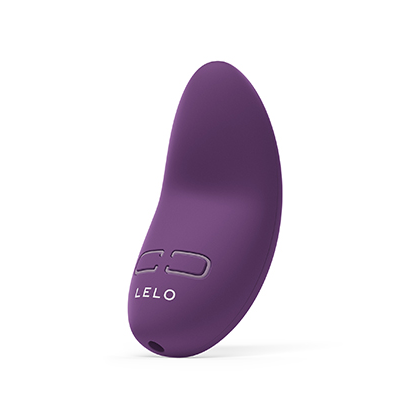 How Would We Describe LELO LILY™ 3?
The LELO LILY™ 3 is the newest personal massager from the LELO iconic sex toys evergreen collection for women. It's cute, tiny, mighty, and silent – The perfect mini-bullet vibrator! I first noticed that the LILY™ 3 was slightly bigger than the first version of the LELO Lily personal massagers. However, that did not make any difference to me in terms of pleasure.
This long-lasting clitoral sex toy is loved by millions, because of its adorable and compact pebble-shaped form and a nice curve to fit any body.
The nice curve ended up with a narrowed tip that gave me – hands down one of the best stimulation I have ever experienced till now. The vibrator is made from soft silicone and ABS plastic, making it very easy to maintain. Overall this vibrator has an ergonomic and glorious design with a smooth finish for an unbelievable joyride!
Another great thing about this mini vibrator is the ten adjustable settings with a 93 Hz frequency that start from a slight murmur to a harder pleasing pulse. The technology in the LILY™ 3 is quite impressive for its size (39 x 34 x 74 mm / 1.5 x 1.3 x 2.9 in). You can customize the settings to your liking and try different masturbating techniques for a toe-curling experience.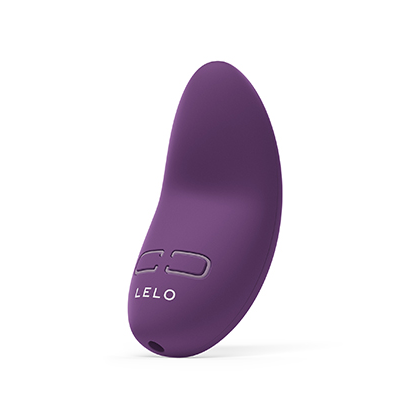 Aesthetically Pleasing Luxurious Packaging
People say that the best things come in small packages, and in this case, they would be right. The LELO LILY™ 3 comes in a small, luxurious package that has become synonymous with the brand. When you open it, it is an eye-catching and elegant box that is relatively smaller than other LELO boxes. When you open it, you can see the small vibrator placed in a quality texture holster, indicating that LELO is, indeed, a luxurious brand!
Inside, you will also find a USB charging cable, a discreet storage bag, a pouch of LELO intimate moisturizer, a guide card, and a warranty registration card.
The LELO personal moisturizer is glycerin-based and paraben-free. Additionally, you can register your product online, and with that, you will possess a one-year warranty and a ten-year quality guarantee.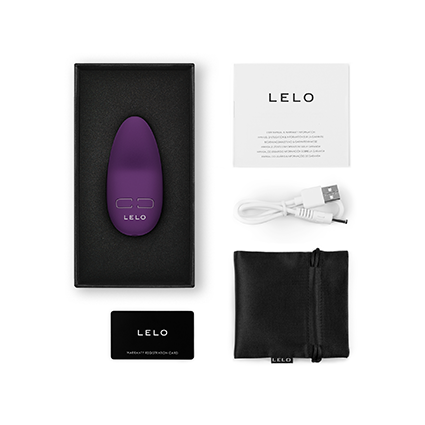 Original Features Of LELO LILY™ 3
The LELO LILY™ 3 mini bullet vibrator features are one of a kind, and I recommend all magic wand devotees to give it a chance! (you will thank me later). Other than being a clitoris massager, you can use this fabulous product massager on any part of the body during foreplay or intercourse, or you can just fly solo and relieve some stress!
LILY™ 3 encompasses all of the features that LELO are known for, but improved. It is a proven product with some improvements in this version, like compact packaging and travel-ready design like never before. One of my favorite features is the multi-PLEASURE SETTINGS and the lovely design created to fit everyone which I will elaborate more on below.
Elegant and Timeless Design
The LILY™ 3 is made of premium silicone, making it safe for use with water-based lubricants. What is also great and sets it from other dull designs is that you can actually choose a color. It comes in dark plum, calm lavender, and polar green – even the name colors are super cute! ( I tried the dark plum, it was kind of fitting for a mini bullet vibrator)
The LILY™ 3 has a nice smooth finish and a smartly placed curve that slightly narrows at the end for straight at the target stimulation. Also, you can hold it in your hand for a long time without feeling tired. What's more, you can use it to massage any part of your body for relaxation after a hard day. Be assured; I tried that too, and it felt calming and pretty refreshing!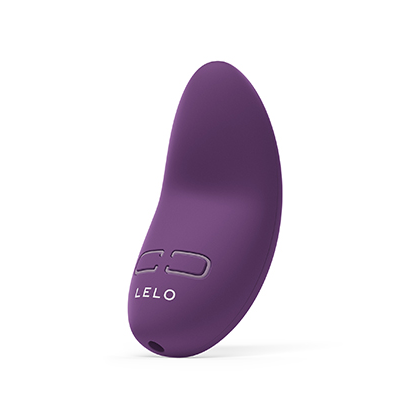 Travel-Friendly Design
What is also great about this beautifully constructed clit sex toy is that it is travel ready at any time. If you are the type of person that likes to travel or have frequent business travels, this clitoral sex toy is the perfect fit for you. It is a lightweight personal massager that feels like a feather in your hand. It is so discreet; you can put it anywhere in your suitcase due to its size and even use it on the go.
Ultra Silent Vibrator For a Discreet Playtime
Another travel-friendly feature of this tiny vibrator is that it is ultra-silent. The vibrations are strong and rumbly, but the toy is whisper-quiet. Also, the vibrations are less than 60db, so the only noises you will hear are the sound waves of your pleasure-filled breaths! On another note, if you place your setting to the higher, more potent frequencies, this spectacular small vibrator will still remain quiet, but you will most certainly not!
Ten Powerful Pleasure Settings For a Unique Experience
Since I have been a fan of the simplicity of design exclusively, having multiple settings caught me by surprise, and it was a positive one, you can be sure! The two buttons on the LILY™ 3 are placed very conveniently, so you can quickly change through the 10 different settings without hindering your pleasure.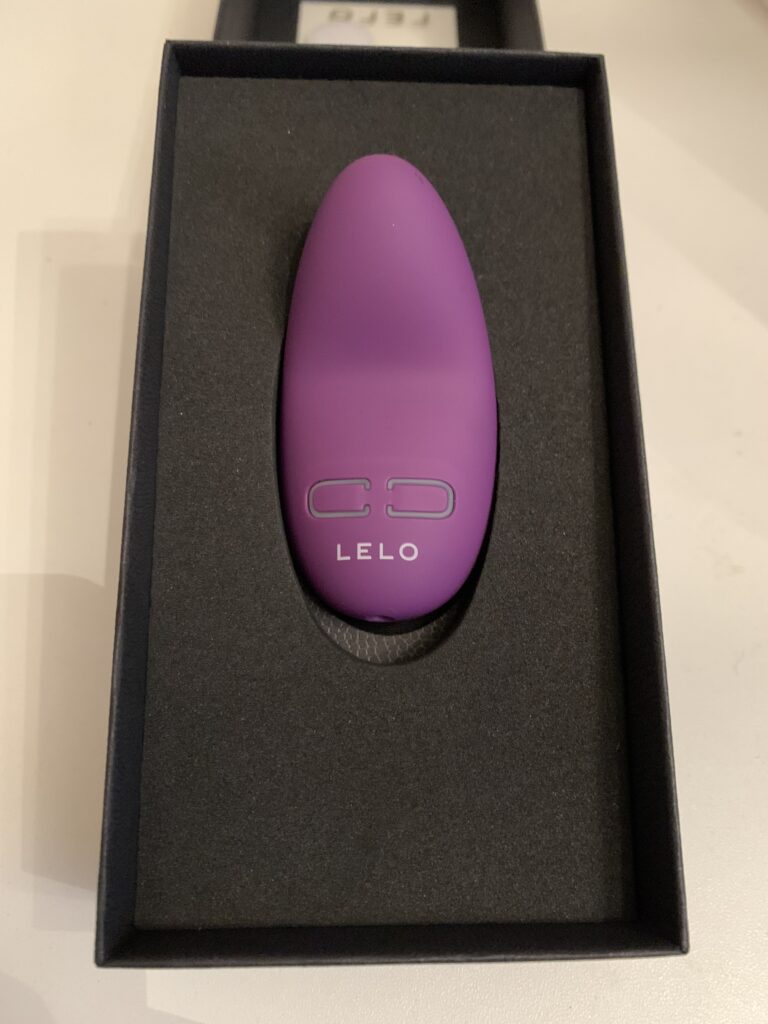 The lowest settings aren't detectable to a hyper-sensitive individual, and I feel that they could start at a higher vibration. Regardless, the higher settings are much, much higher than I anticipated; for a petite cutie like this one, it's quite a powerful one!
The highest setting vibration may still be heard, but it's whisper quiet compared to others. All in all, it is much smaller than I anticipated and much quieter. And when I say silent, I mean it! I even tried it next to my partner, and he only noticed it after a while.
But if you place it on a solid surface like a table, you can hear the vibrations. Because of its size and muted tones, you can use this bullet sex toy in public, but it seeing as it doesn't come with a remote, you'd have to be creative in using it.
Fully Waterproof To IPX7 Standard For Additional Delight In the Bath
Another great characteristic and clever design from the manufacturer is that this bullet sex toy is completely waterproof. To be sure, I decided to give it a go in the bathroom. Some candles, a hot bath with colorful salts, light music, and LELO LILY™ 3 – welcome to orgasm town! A couple of minutes in the right setting and a powerful explosion of orgasmic feelings is what you can expect.
In addition, the waterproof feature is also great for maintenance and cleaning. You won't have to worry that water can cause damage during cleaning. Do not forget to wash it with antibacterial soap and let it dry well before storing it away. Also, always read the manufacturer's instructions on how to clean it properly. When you are done, you can use linen towels or let it air dry before storing it in its special bag, ready for another playtime.

A friendly tip: Do not use hot or cold water when you wash it, and store it in a room temperature place.
How To Use the LELO LILY™ 3
What I adore in this clit sex toy is the simplicity of use. You can read the guide card for additional instructions. But to help you out a bit, I will give you a plain guide on how to use this beautiful personal massager:
The first thing you need to do is charge the toy for 2 hours. After the battery on the vibrator is charged, you can use it for about the same time of continuous use.
The LILY™ 3 has two buttons. The first button is to switch on the device, and if you press the same button twice, you can experiment with the different modes.
The second button is to turn off the device.
If you are trying to turn the vibrator on for the first time, you need to press the two buttons at the same time and hold it for about 5 seconds to unlock its interface.
Once unlocked, you can start exploring the 10 ten modes by pressing twice on the buttons.
There are various modes, and if you press half-long on the left or the right button, you will change the power level up and down.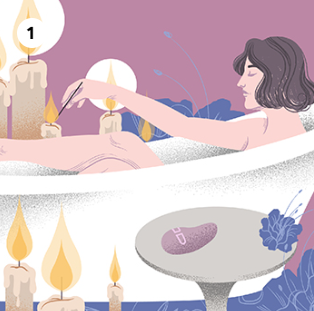 But How Does LILY™ 3 Feels Stimulation Wise?
This may be a teeny-tiny sex toy, but the motor is quite capable. Depending on your sensitivity, you can set the power and intensity of the toy. I wanted to try the medium speed, which was an excellent choice. Once the vibrator starts, you can feel a buzz-like resonation that feels quite comfortable and tingly.
You can place the vibrator however you choose, you can aim the point of the toy wherever it feels like the right spot for you, or you can change the more curved shape and place it on the vulva. It didn't take long for me to set it properly and find the sweet spot, as it's a very straightforward vibrator to use. Once you do that and feel cozy, let the LILY™ 3 work wonders for you. Once you go with LILY™ 3, you'll never go back to other toys!
Tip: The LILY™ 3 is a marvelous play toy for couples. It is small and does not get into your overall positioning. However you want to place it will make your partner even more aroused, so share it, and you will see how LILY™ 3 will work its magic!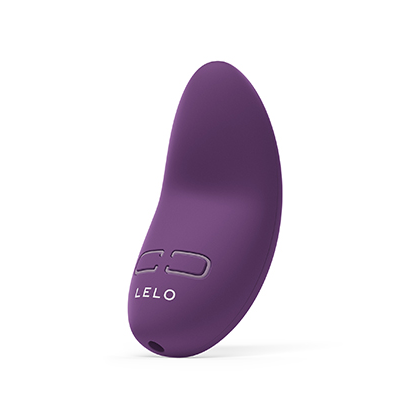 LELO LILY 3 | Silent Mini Vibrator for Clitoral Orgasms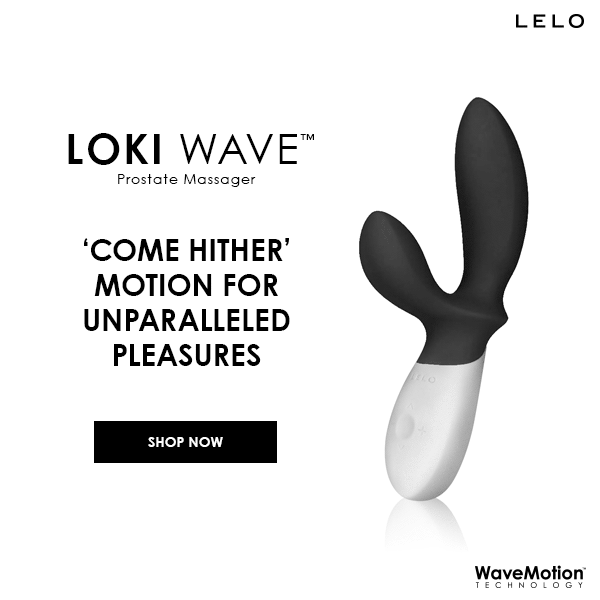 The LELO LILY™ 3 is a beautiful massager and a symbol of pleasure, sophistication, and quality. From its aesthetically pleasing design to its capable motors, the LILY™ 3 is the perfect example of why LELO decided to launch it on its 20th anniversary.
See latest price
What Do We Think About LILY™ 3?
The LELO LILY™ 3 is a beautiful massager and a symbol of pleasure, sophistication, and quality. From its aesthetically pleasing design to its capable motors, the LILY™ 3 is the perfect example of why LELO decided to launch it on its 20th anniversary. It's a timeless personal massager representing the company's commitment to providing high-quality sex toy products.
There is such beauty in its simple design and play usage. Great for traveling, always to keep, and very handy for mind-shattering orgasms for both novice and seasoned users. The 10 different pleasure settings and waterproof, ergonomic design open room for endless possibilities for pleasure. So do not wait around; turn your free time into a passionate adventure of memorable experiences with LILY™ 3.
.