(Last Updated On: December 16, 2022)
Noisy vibrators tend to announce themselves to the world. And for many of us, having to deal with the loud whirr is annoying. Those of us who have housemates can't exactly be thrilled at the idea of the vibrator announcing our intent the moment it is switched on. I'd rather keep my private time to myself, rather than announce it to everyone. While most vibrators claim to be "silent" the best quiet vibrators actually are silent. Let's see what sets them apart from the competition!
Top 8 Silent Vibrators In 2022
Quietest Vibrator Choices Reviewed
1. Lelo Mia 2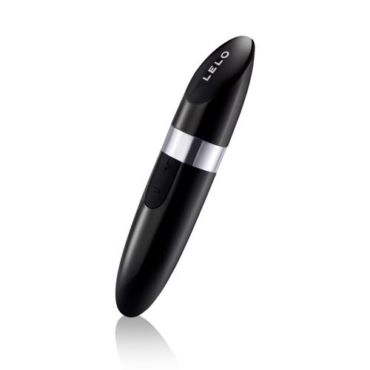 Designed to look like an oversized lipstick, the Lelo Mia 2 is full of power without attempting to break the sound barrier! The high-quality Lelo Mia 2 bullet vibrator matches its discreet looks with its operation. Even when put into use at its highest power, the vibrator is stunningly quiet.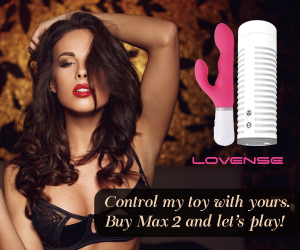 That's quite a coup, considering this vibrator is made from ABS plastic. This is a body-safe and good quality material. However, it is not a material known to reduce or dampen noise. Mia 2 has six vibration intensity options, and at its highest, it remains below 40dB of noise. For reference, Lelo claims that the Mia 2 noise/sound level remains below 50dB. This number is a conventional reference to the sound level of a regular conversation.
In a modern household, that noise will be practically unheard outside a closed door. If you take some measures to muffle the sound, it won't leave your room.
A capable vibrator with pinpoint clitoral stimulation, Mia 2 does not disappoint in operation either. Measuring at 4.4-inches in length, its appearance is that of a slightly beefier lipstick. Mia's shape lets it deliver pinpoint stimulation to your clitoris and the easy to access controls make it easy to flirt with the intensity.
The vibrations are deep, rumbly, and satisfying. While fairly capable and powerful, this vibrator does lack brute power. If you prefer very strong stimulation, this may not be the vibrator for you.
Pros:
Silent operation
Made from high-quality, body-safe, non-porous, phthalate-free ABS plastic
A choice of intensity options
Easy and discreet to carry around
Easy to access and manage controls
Cons:
Expensive
May not be enough for those who prefer strong vibrations
Best Travel Accessory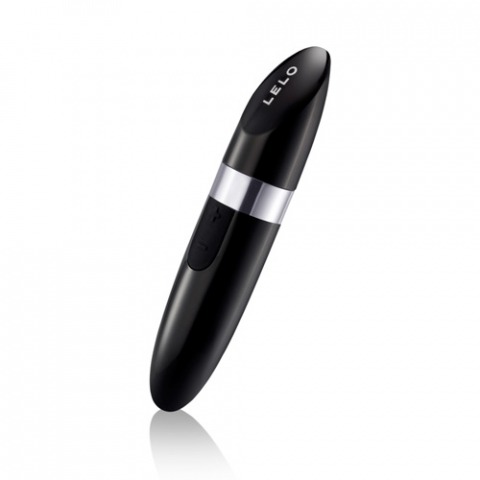 Lelo Mia 2
The perfect way to keep your pleasure truly to yourself, the USB-rechargeable MIA™ 2 massager possesses hidden power and looks perfectly at home in your purse or bedside drawer.
See latest price
2. Lioness Smart Bluetooth Vibrator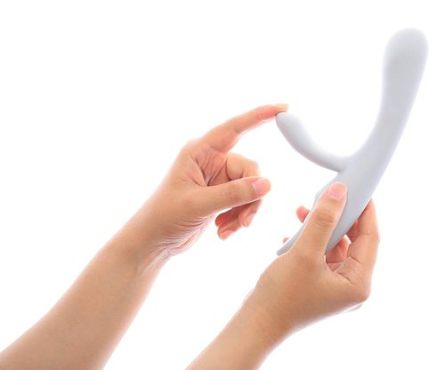 Lioness Smart Vibrator has been silently increasing its reputation and fans. This smart vibrator seems to hit all the right spots in its usability. And yes, I mean that not only with regards to its skill in stimulation but also about its usability. This rabbit vibrator is simple to use and control. It is powered by Bluetooth and can be connected to its app on your smartphone.
Interestingly, the app isn't just used to control the vibration intensity, it also analyzes the session. After the session, you can look at information like force, vibration intensity, and the time taken. I am fascinated by this information. I'm also worried about it. Looking at all this information in graphic form is cool. However, privacy being what it is, and sex toys increasingly a target for hackers, I'm a bit concerned about all that information.
Lioness is a quality sex toy made from body-safe materials and coated in silicone. While most controls are on the app, you can control some functions using the on-board buttons on the vibrator. It is strong, yet silent in operation. Even the flexible clitoral nub keeps relatively silent while diligently doing its job.
To be clear, this vibrator is slightly noisier than 50dB. But still close enough to that number to be considered quiet. If someone's really paying attention, it can be heard beyond a closed door. Still, not loud enough to announce its presence.
Pros:
Silent vibrator
Made from body-safe, non-porous, phthalate-free materials
Fairly powerful
Can be remote controlled via app
Cons:
Expensive
App captures a lot of information, sparking privacy concerns
3. LOVENSE Lush 2 Bullet Vibrator
In classic Lovense form, the Lush 2 vibrator shows off a high-tech skillset. Like most Lovense products, it shows off the world of teledildonics. Lush 2 connects to your phone via Bluetooth, and the app opens up a whole new world of possibilities.
You can use your app to control the vibrator, you can sync it to music, or just let it respond and vibrate to ambient sounds! It's going to be killer on the dance floor. Going beyond staying on fixed patterns, the app also lets you create customized patterns to control your Lush 2. There's even an Apple Watch app for easier control.
Like with other Lovense sex toys, you can pass the control of the Lush 2 to your partner via the app. As long as both of you have a stable internet connection, the controls work fabulously even if you're thousands of miles apart.
As a vibrator, Lush 2 is designed to stimulate the clitoris and the G-spot. Its insertable end is shaped to nuzzle close to the G-spot and deliver deep vibration where they'll do the most good. The clitoral side is as well designed, and does a good job with stimulation.
Since it has an eye out for public play, the vibrator is practically inaudible. There will be a hum, but nothing too loud to draw attention.
Pros:
One of the most quiet sex toys
Versatile
Made from non-porous, body-safe, phthalate-free materials
Several vibration modes
Vibrations sync to music and/or ambient sound
Cons:
Expensive
Bluetooth connection and app control can be spotty
Several consumer complaints about battery longevity

4. Crave Vesper Vibrator Necklace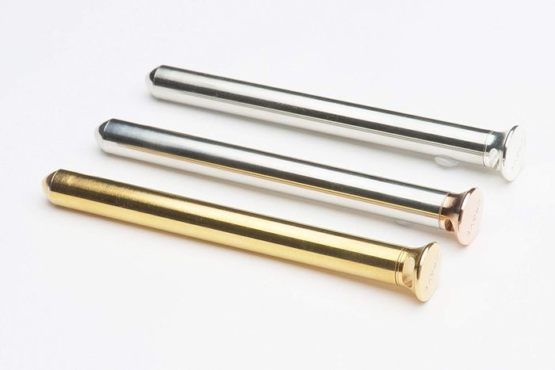 Crave Vesper has the goal to be as much of a fashion accessory as a vibrator. Rather than being discreetly tucked away in some nightstand, Crave Vesper wants to be shown off. It helps that the Vesper has looks decent enough to be used as a functional piece of jewelry. Several women do use it as a piece of jewelry, and a way to make a statement. Even Janet Jackson has been spotted rocking one of these lovely vibrators!
There is a single button on this vibrator to control its functions. Each press of the button cycles you to the next option. Overall, there are three intensity modes and one setting for pulse vibrations. This bullet vibrator is a 3.75-inch stainless steel pendant and has a 26-inch chain to go along.
Where noise is concerned, the Crave Vesper tries to be quiet. The sound barely hits the 50dB mark, and there's a good chance it will go unnoticed unless someone's quite literally standing with their ear to the door.
Pros:
Quiet and silent operation
Body-safe materials are phthalate-free and non-porous
Can be used as a fashion accessory
When switched on, it starts at the last-used settings
Cons:
Vibrations can get buzzy
Only one chain size available
Users must be careful that the vibrator battery never runs out completely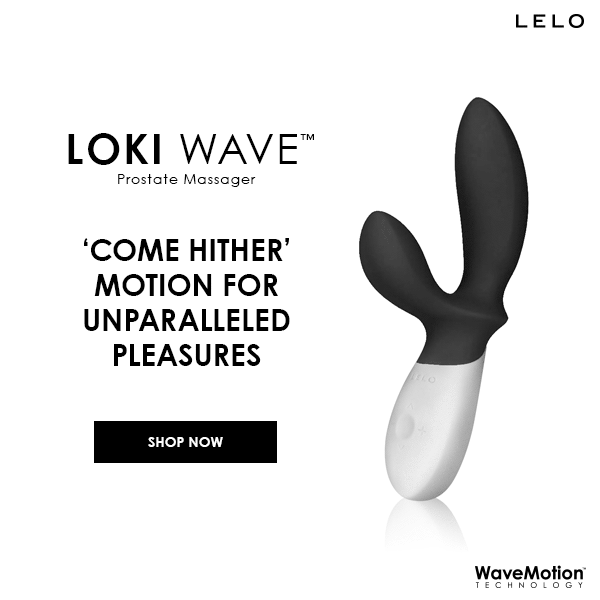 5. Iroha Mini Portable Intimate Massager for Women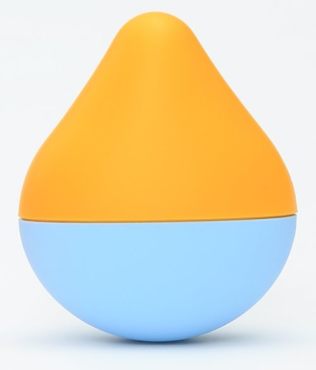 Iroha Mini Portable Intimate Massager is a cute little vibrator to stimulate your clitoris. It fits in the palm of your hand. One of the quietest vibrators available, Iroha runs off a single AAA battery. Even with its tiny size and battery, this vibrator manages to have a solid vibration.
There's a single button to operate the Iroha Mini. You can use the pointy side of the vibrator for more pinpoint stimulation or take to the broader side for diffuse vibrations over a larger area. In either case, the experience can be orgasmic. The vibrator is waterproof, submersible, and each battery can last up to five hours.
Iroha Mini doesn't have much by way of noise either. The toy is quiet and barely makes its presence felt. It would be barely noticeable to someone in the same room, let alone someone on the other side of a closed door.
Pros:
Quiet vibrator
Discreet looks
Made from good quality materials
Easy to use
Cons:
Requires AAA batteries
Vibrations will also reach the hand uninterrupted, which can get troublesome
See discounts and current price
6. Pixie – Clitoris Vibrator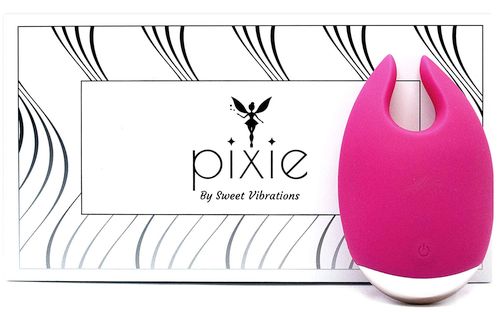 Pixie clitoris vibrator is soft, well-designed, and right on point. As a clit vibrator, Pixie benefits from its unique shape and small size. The company claims it is "whisper quiet". That's a bit of an overstatement, but this is indeed one of the best quiet vibrators available for orgasmic trysts. The noise level barely manages to touch 40 dB – noisier than a whisper, but way quieter than somebody speaking.
The rechargeable vibrator fits in the palm of your hand. It can be employed for pinpoint stimulation or for a wider stimulation over a greater surface area. It's up for either job. I didn't want to be a fan of those pincer-like attachments, but here we are. When you want pinpoint vibrations, those are the things you want. They can also be placed around the clitoris to create a very pleasing and orgasmic effect.
Pros:
Compact design
Good vibrations
Rechargeable
One of the best quiet sex toys
Cons:
Vibrations are not strong enough for those who prefer strong stimulation
Vibrations can get buzzy
7. SVAKOM Echo
Svakom Echo is an excellent tongue-style vibrator. The compact, curvy design follows the contours of the female body and lends itself very well at stimulating the clitoris. You could even keep it in place stimulating the clitoris while your partner and you enjoy some mindblowing PiV (penis in vagina) sex.
In simple terms, the vibrator is fairly quiet. The noise is a bit below 50 dB, and can barely be heard outside of a room. A very useful thing about this vibrator is that only the top vibrates. The remaining part of the vibrator remains relatively stable.
Echo can be used handsfree, but if you choose to employ your hands, the lack of vibrations means it won't get tired easily. The buttons stay close to your hands so you can manipulate the five intensity and five pattern settings available with this vibrator. On the downside, the buttons are small and can be tough to press while using the vibrator.
Pros:
Excellent shape
Very low noise
Can be used conveniently during sex
Cons:
Vibrations may feel too weak for some
Pressing the buttons on the vibrator can sometimes be tough
8. Comfy Mate Powerful Vibrate Massager
A wand-style vibrator wouldn't likely to be a feature on our list. After all, the best wand vibrators are known for bringing solid power and deep vibrations for clitoral stimulation – silence is not their forte! Well, this vibrator manages to stay ahead of the curve.
Comfy Mate Powerful Vibrate Massager is extremely powerful and good enough to take on the Shibari Mini Halo. Yet it does a slightly better job at smothering its noise. This wand massager is waterproof and is wrapped in medical grade silicone.
Its head is flexible, so you can freely put on pressure and some force, without worrying about its effect on the vibrator. Since the head is coated with silicone and feels good, it won't be as inconvenient as pushing a toy made in ABS plastic and/or metal.
There are five intensity and 20 vibration pattern settings. So there's quite a set of vibration patterns to mix, match, and enjoy. This vibrator is well above 50dB when it comes to noise, but it is still relatively quiet and does not feel disruptive.
Pros:
Plenty of vibration patterns and settings
Waterproof
Powerful with rumbly vibrations
Cons:
Noisiest product on this list
Questionable longevity
Quietest Vibrator And Convenience
In simple terms, the power and material of a vibrator affect its noise. Vibrators with big power and deep vibrations usually aren't the silent types. Similarly, silicone as a material will dampen noise, while metal and plastic will not. Higher quality vibrators often find ways to go around these problems. After all, the job of the best quietest vibrator is to also deliver deep rumbly vibrations that bring on orgasms! There are ways to make the vibrator sound less noticeable. Add background noise like a fan or music, or smother a vibrator with comforters and towels!