(Last Updated On: August 13, 2022)
Crave Vesper makes quite a statement; not just in terms of style, but also in the general use of vibrators. Usually, one would be expected to keep their vibrator tucked away in a nightstand. Maybe placed somewhere else discreetly, but not quite flaunted like a piece of jewelry. Well, you know where I'm getting at, it's the Crave Vesper, a clitoral vibrator standing at the crossroads of public and private manifestations of sexuality. With this Crave Vesper review, we'll see if it goes beyond just being a statement piece.
Crave Vesper Review — Pros And Cons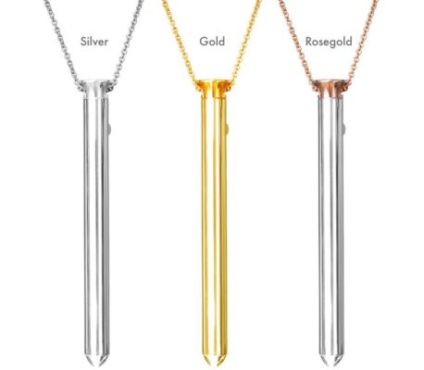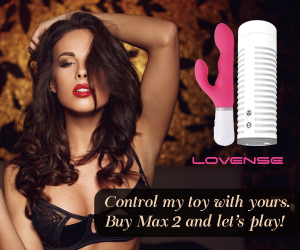 See best deals for this on Amazon
Pros
Looks great
Can actually be a functional piece of jewelry
Good vibrations
Personalization options available
Splash-proof
Each session starts at the last-used intensity setting
Cons
Vibrations can be buzzy
Battery must not be discharged (ever!)
Only one chain size available
Controls can be difficult
Crave Vesper Features
Crave Vesper Design And Appearance
Let's start with the obvious – Crave Vesper vibrator is as much a functional piece of jewelry as it is a vibrator. That was the premise the creators of this vibrator put forward when they launched a (successful) crowdfunding campaign for this vibrator. The vibrator is a 3.75-inch stainless steel pendant, tied to a 26-inch stainless steel chain; the material used is nickel-free.
If stainless steel doesn't quite catch your fancy for a pendant, the Crave Vesper is also available in a rose-gold and 24k gold-plated variants. Obviously, each variant carries a different price tag. It's a bit off-putting that the only size option available for the chain is 26-inches, which may not be very comfortable for many women, especially those with larger breasts. You can remove the chain and add your own, but it would have been a lot more preferable if the option was available at the time of purchase.
The vibrator, or rather the pendant itself looks more like a nail or maybe a bullet. Anyways, it is a shape discreet and common enough in pendants to pass off as a regular necklace. You could use the "nailed it" euphemism and maybe get a chuckle for the attempt. You could wear the Crave Vesper necklace in public without much trouble, and it can be a great conversation starter in a like-minded social group.
Crave Vesper Review — Controls And Function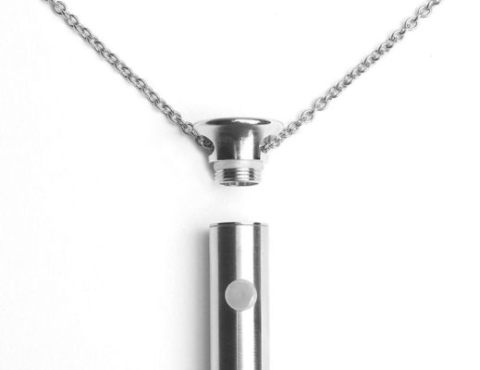 There is a single button working for control for the Crave Vesper. It takes some effort to press the button and turn on the vibrator. You could say it's a necessary precaution so your necklace doesn't start humming at random places because of a random touch. On the downside, it is a pain to switch on and maneuver controls when you're actually using the Vesper for clitoral stimulation.
Crave is also offering a personalization experience for the Vesper, making it possible to have the Vesper engraved with a message of your choice. The bottom half of the Crave Vesper vibrator warms up during use. It's probably a natural effect of the motor. In any case, it's not uncomfortable, and the company actually presents it as a feature. You might even see a very annoying sticker on your vibrator announcing that it is "designed" to warm up during use.
Crave Vesper Vibrator Battery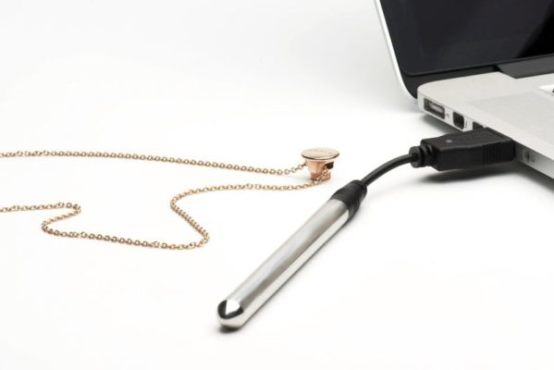 An interesting and annoying part of the Crave Vesper vibrator is its battery and charging requirements. It is recommended that you charge the vibrator at least every week and that it should never completely run out of battery. If it stays without charge for too long, the battery performance might degrade substantially. Now it may seem a simple enough requirement, but it is a huge chore. Especially so if this one isn't your sex toy of choice.
You can't leave this vibrator in a pouch and come back to it when you feel like using it. Nope, this one must be charged regularly. Oh, and the vibrator offers only about 40 minutes of playtime after a full charge, so you may actually end up having to charge it pretty often.
The charger is located at the base of the vibrator. To charge, you unscrew the base (the nail head-like part), and then screw in its special charger. An LED lights up at the charger to show that it is doing its job. The Vesper is USB rechargeable. I'd much rather prefer a standardized approach to charging, but that seems like an impossible requirement for most vibrators, so we're all stuck with proprietary chargers to practically all vibrators.
Another thing to note is that the Crave Vesper is splashproof. That means its cleaning certainly is easy and you can pour some water on it. However, it is not exactly waterproof. Don't submerge it, and don't expose it to water for too long; just a quick dab for cleaning should do.
Crave Vesper Review — Performance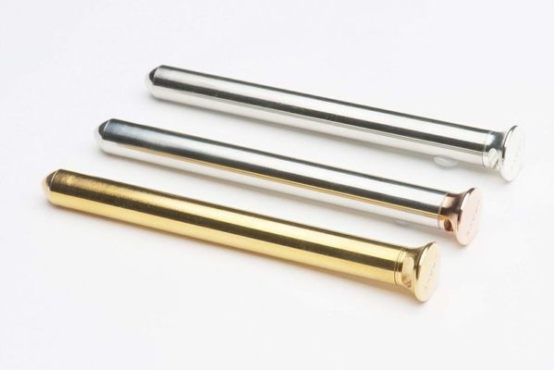 The Crave Vesper vibrator is a tool for pin-point vibrations much like the Lelo Mia 2. An obvious difference is that the Mia is still a bit wider, while the Crave Vesper is pretty much like a rounded nail and can bring on pinpoint stimulation like no one else. As bullet vibrators go, this can be an amazing thing for those who love pinpointed stimulation. However, if that isn't all your thing, you may want to be more creative with the Crave Vesper.
Using this vibrator to stimulate the vulva is possible, but let's face it, there are several wand vibrators that will do that job for you much better. So, this vibrator is best suited for you if you want pinpointed stimulation. And.. oh, how well it delivers the goodies!
There are a limited number of vibration options available on the vibrator, and they're all achieved by pressing the sole button on top of the vibrator. The four vibration options available are three vibration intensity settings (low, medium, high), and one pulsing setting. Crave Vesper remembers your last used intensity setting, and when you turn it on, the vibrator starts off at the same setting.
Vibrations can get a bit buzzy and can stay very superficial. That's not to say it won't bring you to an orgasm, but not every orgasm is a wonderland of toe-curling awesomeness. Vibrations do get somewhat more rumbly towards the top of the vibrator and it warms up – probably due to the presence of the motor. Anyways, they aren't sufficient to bring on an amazing orgasm for those used to rumbling vibrations. But then again, I have to reiterate, if pinpoint stimulation is your thing, the Crave Vesper might be the vibrator you are looking for.
Crave Vesper Review — Final Thoughts
Looks and design are the forte of the Crave Vesper. It's a fairly useful clitoral vibrator, and a decently passable necklace. If there is something to take away from our Crave Vesper review, it is that you should have realistic expectations when purchasing this vibrator. Its pros and cons are fairly straightforward, so it's not that difficult to have a clear view of your preference. It's a strong statement, both as the necklace and the vibrator; and can be fulfilling for those who love pinpoint stimulation.