(Last Updated On: May 29, 2023)
They say good things come in small packages. Let's face it, that's not always true. Perhaps, it is rarely true. But in the case of We-Vibe Touch, it is fairly true. See, I can be a poet too! Or maybe it's just the orgasmic We-Vibe Touch that's bringing song to me. This small vibrator may not be the best vibrator out there, but it does a pretty good job. This We-Vibe Touch review delves into the pros and cons of the vibrator, and into how orgasmic it really is.
We-Vibe Touch Review — Pros And Cons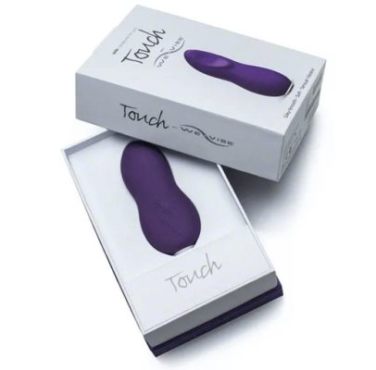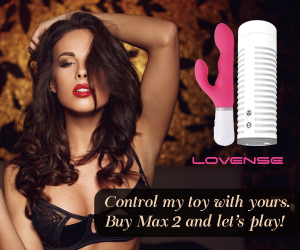 Pros
Powerful, rumbly vibrations
Good size and shape
Rechargeable
Waterproof
Silicone coating on the vibrator to make it hypoallergenic, non-porous, phthalate-free, and body safe
Low power alert
Fairly quiet
Good mix and variety of intensity and pattern settings
Cons
Expensive compared to generic bullet vibrators
The magnetic charger connection can be weak
Many customers say the vibrator does not last beyond a few months, which is a serious downside considering the cost
We-Vibe Touch — Features
We-Vibe toys generally are feature rich and functional. However, there isn't much that the We-Vibe Touch can carry in its small body. It's a powerful and useful vibrator for sure, but certainly not as feature rich as the We-Vibe 4 Plus. To be honest though, the touch does not need all those features. Things like app control that work amazingly with the We-Vibe 4 Plus would be gimmicky wastes on the Touch.
The We-Vibe touch excels at what it does, and what it does best is clitoral stimulation. It has a solid base with a single button and magnetic charger included at the bottom. While its base is solid and has no give, the tip is slightly flexible and gives the vibe an overall pliant feel.
Being waterproof makes the Touch by We-Vibe incredibly easy to clean. It may not be necessary to use a lubricant with this vibrator, but I'm going to recommend you use a water-based lube anyway. A lubricant just makes it much easier to glide the vibrator on your body.
Controls And Vibrations
Its lone button manages the cycling between intensity and pattern settings on the We-Vibe Touch or switching the vibrator on/off. To make things easier, the vibrator starts off at the last used intensity/pattern setting. That works great if you have a set favorite on intensity and patterns. But also be prepared to trudge through the entire landscape of available vibration options should you press the button wrong.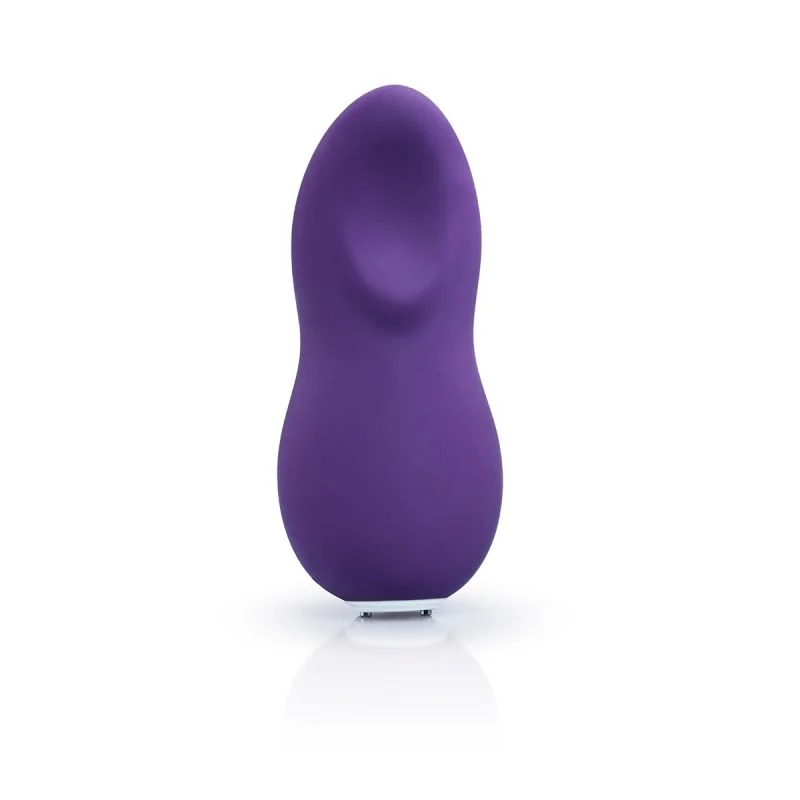 The bulk of the rumbly vibrations are concentrated in the tip of the vibrator. You can use it to enjoy its deep and rumbly vibrations with pinpoint accuracy. The weird spoon-like dent on its surface can also come in handy at placing this clitoral vibrator just right on your body. If pinpoint vibrations don't work for you, just flip it to the opposite side. The opposite side does not have as strong vibrations, but it can be fairly useful if you want a gentle massage for the area.
Its silicone body with a matte finish is well-designed. While the vibrator does give out fairly strong vibrations, it does not get buzzy. Similarly, even though the motor is contained in the lower part of the vibrator, most vibrations don't travel to the base so your hand is unlikely to get tired or feel discomfort due to the vibrations.
Battery And Charging
A particularly useful feature of the We-Vibe Touch is that it includes an LED light to warn of low-battery. It's a nice touch that ensures you won't run out of battery midway to an amazing orgasm. When connected to a charger, the LED blinks to indicate charging, and goes off when the charging is complete. I would have preferred a more visually clean option, like having the LED change color or stay solid in the "on" condition. A 90-minute charging session gives the Touch about 2 hours of play.
The magnetic charger fits in well and is easy to connect, giving this USB-rechargeable vibe easy connectivity. However, the magnets are seemingly week and even simple movements will dislodge the charger. This isn't a deal breaker and indeed is fairly avoidable. However, not worrying about the problem would be a much more pleasant option.
We-Vibe Touch Review — How It Performs In Action
Well, the We-Vibe Touch does not disappoint with its touch. It is fairly powerful and its deep and rumbly vibrations will bring you to an amazing orgasm. The latter is especially true if your anatomy and clitoris agree with the shape of the We-Vibe Touch. If it does agree, be prepared to have an amazing orgasm in just a couple of minutes. Yup, this vibrator does not take much time to get the job done.
Keep in mind, the We-Vibe Touch is powerful. While not crazy powerful, or even as powerful as its sibling the We-Vibe Tango bullet vibrator, it comes pretty close. If you are looking for a powerful bullet vibrator, the Tango might be a better choice. Beginners would probably find the Touch too powerful. The We-Vibe Touch, however, is a joy to… touch and its unique shape can come in pretty handy for many women.
It's shape and rumbly vibrations will work together to tickle, massage, and stimulate your clitoris. And it is heavenly. You can also as easily use it with your partner — by letting him take control, or even using the We-Vibe Touch to stimulate your clitoris as you have sex. It is conveniently shaped and soft enough to be unobtrusive and can bring on the dual stimulation that many women desire during sex.
The soft top of the We-Vibe Touch also comes in handy, especially if you like to place greater pressure as you stimulate yourself. It won't prod or feel uncomfortable like a solid vibrator when you put pressure on it, and will stay comfortable. So if pinpoint stimulation and applying pressure are you game, the Touch clitoral vibrator can be the tool of your choice
We-Vibe Touch Review — Verdict
The We-Vibe Touch is an amazing sex toy for clitoral stimulation. While comparisons with its sibling, the We-Vibe Tango are unavoidable, the We-Vibe Touch stands on its very own and firm ground. If clitoral stimulation is your go-to for orgasms, this sex toy is a strong contender for your attention. The powerful and rumbly vibrations in a small size are a convenience that make this vibrator an amazing package.