(Last Updated On: October 14, 2022)
FemmeFunn has created one of the most playful stimulating massagers available today: The Ultra bullet. The Ultra Bullet is small enough to be held in the palm of your hand but powerful enough to deliver the most pleasurable punch to your orgasm. This toy will make you question why you didn't buy it sooner.
Powerful Bullet Vibrator
What is the FemmeFunn Ultra Bullet?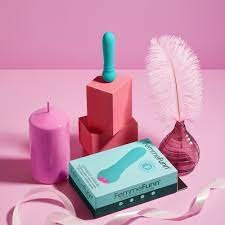 The Ultra Bullet is a clitoris stimulator designed to give you the most satisfying playtime experience you could dream of. This massager has 20 vibration settings and 3 colors and is discreet enough to toss in your purse or travel bag. FemmeFunn held nothing back when they decided to create this brilliant vibrator. Small but mighty is an understatement.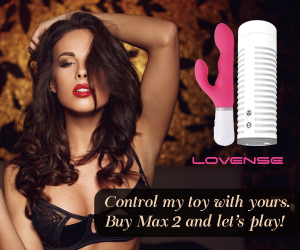 FemmeFunn has never let us down in the past, they have released several bullets before the Ultra Bullet including the Booster Bullet, Bougie Bullet, and Versa T among others. Each one has specific qualities and attractions that make them unique.
Choosing the Ultra Bullet would be one of the healthiest decisions you could make when it comes to taking control of your sexual wellness. This massager will give you the release and relaxation your body needs the most. We all need stress relief. Stress-free bodies are healthy bodies.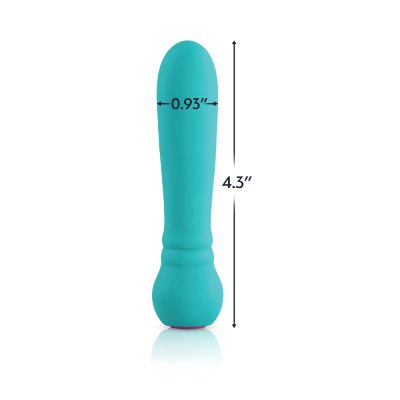 FemmeFunn Ultra Bullet Main Features
The Ultra Bullet comes with an easy-to-use magnetic charger and a one-year warranty. It is fast-charging and once charged, the battery life is known to be very reliable.
The massager has 20 different vibration modes that provide a variety of settings which will allow you to enjoy "quality playtime" at your own pace. One of the most compelling features is the memory capability. The Ultra Bullet can remember exactly where you left off and come right back to that vibration setting!
Femme Fun Ultra Bullet Specs
This product is 0.93" wide and 4.3" long. FemmeFunn uses excellent quality silicone which feels comfortable in your hand and the playful color options are pink, purple, and turquoise. The almost silent operation of this massager ensures the only noises you need to worry about are your own moans of pleasure!
Powerful Bullet Vibrator
How to use the Ultra Bullet
The one-button operation of the Ultra Bullet makes it very easy to use and manipulate to make the most out of your experience. The 20 vibration settings are easy to run through so you can find your desired choice.
These settings enable you to control your playtime and you will never have the same experience twice if you don't want to. The variety of vibrations puts you in suspense about what is to come and always leaves you wanting more.
The Ultra Bullet is flexible in your hand and with the amazing comfortable feeling of the silicone, you will find yourself in paradise sooner than expected. You can also use your favorite lubricants to add an extra spicy level to your pleasure.
How to Clean the Ultra Bullet
The FemmeFunn Ultra Bullet is easy to clean. All you need to do is wipe it down with soap and water after each use and be sure to thoroughly dry the item before putting it away. The silicone is easy to clean and made to last as long as it is cared for properly.
Our Verdict on the FemmeFunn Ultra Bullet
FemmeFunn Ultra Bullet is definitely a "must-have" in your toy chest. The massager is one of the most powerful of any other massager of its type. You will enjoy playing with all of the settings before finding your favorite go-to vibration spot.
The Ultra Bullet can be used for single play or as an added sensual activity with your partner. The uses are endless and you can always find new ways to make every use more exhilarating than the one before.
This toy will allow you the toe-curling pleasure you have been craving with all the bonus bells and whistles at your fingertips. The massager is small enough to put between you and your partner and you will love how the vibrations make your body tingle during foreplay.
The Ultra Bullet is truly an experience you won't forget and this massager is one of the best to try if you are a beginner to the world of toys. The small compact size and fun colors make the Ultra Bullet perfect on every level.
The feel of this massager along with its playful look, and small size make the Ultra Bullet a great buy for anyone searching for the most convenient and satisfying toy.
The FemmeFunn Ultra Bullet comes to your home in discreet packaging and you will find it super easy to charge and begin your adventure! Using the Ultra Bullet will be everything you expect from a massager and more.
Pros
Small enough to fit into the palm of your hands
Great quality silicone
Bendy and flexible
100% waterproof
Silent
Cons
Over time, may not hold a charge as well
The one-button operation can make it hard to go back to a previous setting
Can seem to start and stop abruptly after long term use
The price of the FemmeFunn Ultra Bullet makes it well worth the purchase. At 69.99, you will surely be able to get the most bang for your buck.
There will always be a more or less expensive choice and the Ultra Bullet is a solid decision you will be happy you made. The pros by far outweigh the cons.
Powerful Bullet Vibrator
Alternatives
FemmeFunn offers several other options on its website. There are 7 different vibrators available in the Bullet line and each has its own features that make them attractive to different buyers.
For example, the Versa T is the perfect choice if you love the feeling of your partner's tongue on your clitoris, or maybe the Versa Bullet is more for you. The Versa Bullet massager has a curved tip for G-spot stimulation.
As with any new product, you need to shop around, know your likes and dislikes before committing to only one. You will not be disappointed if you decide on the FemmeFunn Ultra Bullet.
This massager deserves the hype and attention it is receiving. See for yourself how incredible your intimate experience can be and buy the FemmeFunn Ultra Bullet.