(Last Updated On: June 18, 2023)
Introduction
If you are easily amazed by sex toys and the novel innovations that different manufacturers have built into their products, wait till you finish this review. For the uninitiated, sex toys come in various shapes and sizes. They can be both for males as well as females. Some toys can even be used by both partners simultaneously. Let's face it, a two-year-long pandemic induced by the coronavirus not only messed up our social lives but also made any physical contact close to impossible. We were left almost without any bearing when the pandemic suddenly hit us. For many of us, it meant we could not be close to our loved ones.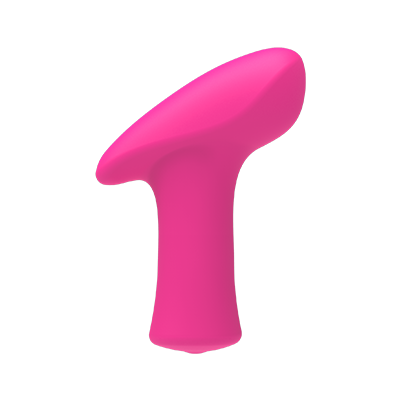 Although I have been using sex toys for over a decade now, the pandemic left me with a lot of time to catch up on the latest innovations in the field of adult toys. I finally had time to lie back and order all the sex toys I had been wanting to try out, especially the Lovense line of toys. I had used the Lovense Lush 3 before and found it to be extremely affordable in its range. However, this time I was sure that I was going to try out all the toys I had on my wishlist as I had ample time on my hands. Here, I am going to lay out my first-hand experience with Lovense Ambi. The Lovense Ambi reviews were especially great, so I singled it out. Read this Lovense Ambi review to find out more about how to use the Lovense Ambi.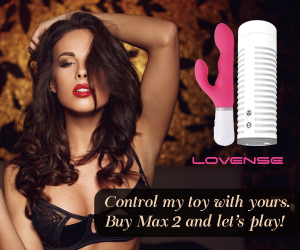 A quick glance:
Design- 90/100 (This toy's USP is its compact design along. You can carry your toy anywhere you want)
Ease of Use – 95/100 (This toy is probably the most user-friendly out of all the toys manufactured by Lovense.)
Quality – 95/100 (Have been using my Lovense Ambi bullet for over 6 months now, and it performs as well as ever, till now.)
Value – 5/5 (Is it worth the hype? Considering that it's priced really low, it's worth the hype and gives you value for your money.)
Noise – 4/5 (Makes little to no noise, except when you use it at higher speeds or connect it via your laptop/PC)
Power – 3/5 (Considering the price, the battery could have been better optimised for performance.)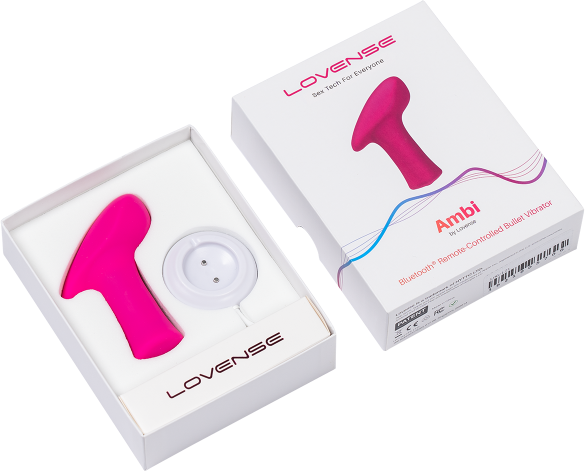 Ideal for:
If you are somebody who is looking for a discreet yet powerful sex toy, Lovense Ambi is for you.
If you are worried that your toy is going to take up a lot of space in your closet, worry not. The Lovense Ambi is built for you and your space needs.
If you are in a long-distance relationship with your partner, and both of you want to satisfy your intimate needs, the Lovense Ambi is made for you. Use it across continents, and you won't be disappointed.
If you are looking for the perfect, portable sex toy to take on your vacation, the Lovense Ambi is the right choice for you. It's perfect for some crazy, intimate moments while you enjoy your vacation.
Introducing the Lovense Ambi
To be honest, Lovense needs no introduction. The company is famous for inducing transcontinental love affairs with its innovative line of sex toys. The same is true for the Lovense Ambi. This tiny bullet vibrator might make you skeptical at first with its compact size. But you know how the saying goes – "Size doesn't matter". I was amazed by this Lovense adult toy, as I am sure you would be. If you have tried out the Lovense Lush 3 and other toys before, you are probably aware of how good this line of sex toys is. However, prepare to be bamboozled by the Lovense Ambi.
I got my Lovense Ambi during a Friday sale for $59, and I would say it was a steal for that price. This pink bullet vibrator looks like a small hammer. Part of the Lovense smart sex toys line, it is built for maximum pleasure and minimum hassles. If you have a high-speed internet connection, this toy can work over any distance. There are a lot of ways to control this bullet vibrator, so it is perfectly suited for solo or couple-play sessions. I would go even so far as to claim that this is the most versatile compact bullet vibrator manufactured to date. But don't let that fool you. Read on to know more about the specs, pros, and cons of this product. I have gone into great detail about the features of this product so that you have complete information before deciding whether to buy the Lovense Ambi bullet vibrator or not. Have a look and then decide for yourself.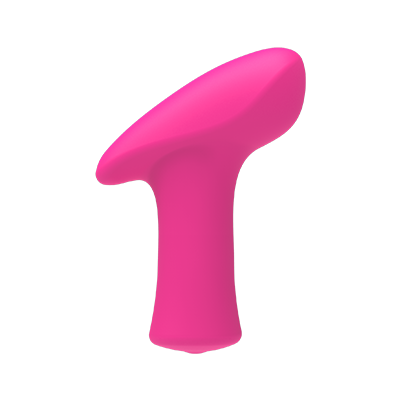 Design and Dimensions:
The Lovense Ambi is uniquely designed. Honestly, I have been a fan of its design ever since I started using it. Note the following features which make the Lovense Ambi unique from other bullet vibrators:
Unique design and pinpoint vibrations – Honestly, most vibrators lack the ability to pinpoint the vibrations in a specific part of the body (say your G-spot, clitoris, or prostate). However, this teledildonics company doesn't disappoint its consumers when it comes to pinpoint vibrations. Along with the unique hammer-shaped design, Lovense ensures that your toy is able to target the pleasure receptors in your nerves in the exact spot you want. Forget the dildos and vibrators of the past! This toy will provide you with the ultimate vibrations. It certainly 'rocked my world', if I were to put it honestly. If you are willing, you can use this vibrator for your prostate too. However, ensure that you have adequate lube ready so that it doesn't end up hurting you.
Internal as well as external stimulation – If you are looking for a toy that can please both you and your partner, the Lovense Ambi is made for you. This is how the Lovense Ambi should be worn. The toy has a vibrating broad side which you can insert inside for adequate stimulation. It hit my G spot perfectly when I inserted it inside, so I am not complaining. Worried your partner might not be adequately turned on when you are in the mood? Use the pinpoint end of the bullet vibrator to excite your partner by holding it close to the male G-spot (if you know where it is situated, and your partner is comfortable with it). If you are not looking to use this with your partner, use the pinpoint end of this hammer vibrating bullet to excite your clitoris. I can guarantee that after the clitoral stimulations you will be left wanting more.
Dimensions – Shaped like a hammer, this vibrator bullet has a length of 3.3 inches. Of the total length, around 2.4 inches is completely insertable depending upon your comfort and preference. The diameter of the insertable end is around 1.3 inches (about the same size as the cap of your Pepsi or Coke bottle).
Keep these in mind to maximize the pleasure you receive from this lovely toy.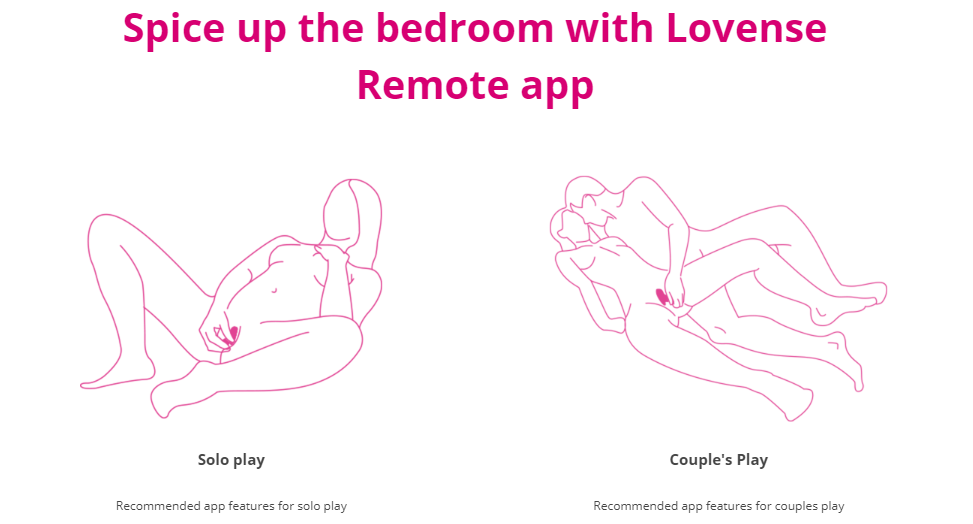 Lovense Ambi Material
Made from medical grade silicon – Yes, you read it right. This toy is made from medical-grade silicon which ensures that you will have absolutely zero irritations and rashes from using it.
Waterproof and easy to clean – Ambi by Lovense is waterproof with an IPX7 rating. I can personally testify to this fact since I dropped mine carelessly in the tub full of water after an intense session of pleasure in the tub. Clean it with any soft detergent or soap and wipe it dry after use.
Seamless charging with 2 hours of battery backup – Ambi by Lovense comes with a magnetic port for charging which makes it really easy to charge. Charge it before playing to ensure it's all juiced up before you pleasure yourself. It comes with a rechargeable Lithium Ion battery.
One-year guarantee – The product comes with a one-year guarantee and no questions asked return policy, should you not like the product. The one-year guarantee helped me overcome my apprehensions about buying this product since I am usually very wary of bullet vibrators.
Bluetooth enabled – Like all other Lovense toys, this product is also Bluetooth enabled so you have an uninterrupted session and climax.
Advanced Tech:
Since its inception in 2010, Lovense has been at the cutting edge of technoology and The Lovense Ambi bullet disappoint. The Lovense Ambi includes:
True wireless connectivity – The toy can be connected to the internet via the Lovense app so that your partner sitting thousands of miles away can control it to pleasure you.
Customisable vibrations – From the Lovense app, you can set your own preferred vibration patterns which ensure maximum pleasure for yourself. Get ready for some uncontrollable moaning. It has a sound-activated control feature too for your premium pleasure.
4X more powerful vibrations – With the new motor provided by Lovense, get ready for some extra powerful vibrations that will make you cling on to your sheets. The motor makes almost no sound while being operated via the Lovense app or any other medium.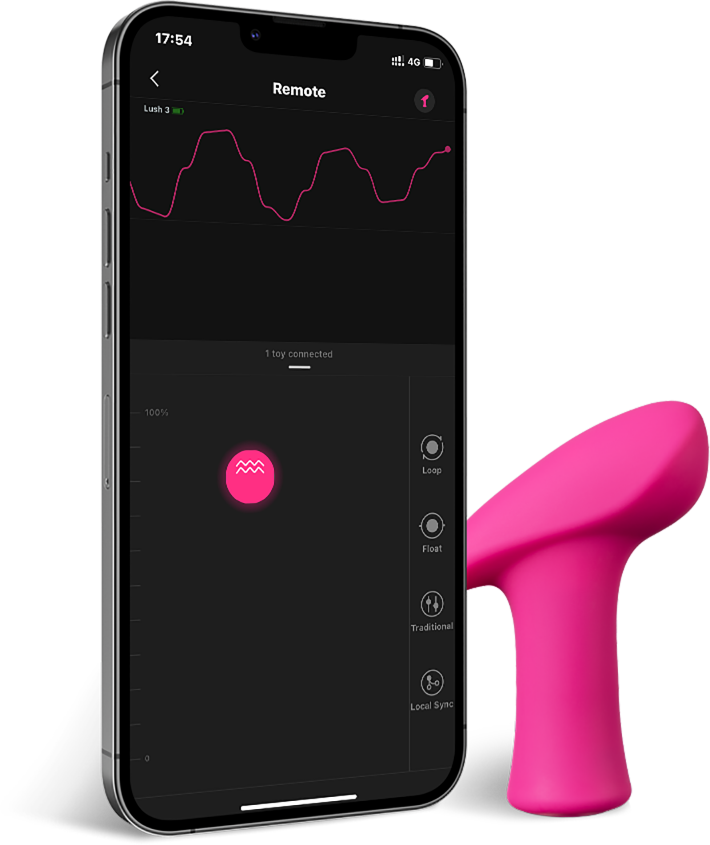 Performance
If you are worried about the performance of this bullet vibrator, let me put your worries to rest. This is absolutely a one-of-a-kind sex toy in the market right now. Does it feel like getting oral from your partner? Maybe not. But it is probably the next best thing in line.
Usually, after it arrives, I use the sex toy quite irregularly. However, I could not keep my hand off this power-packed sex toy. If the battle is Lovense Ambi vs Lush, I am quite sure Lovense Ambi would emerge the winner with its compact size and power-packed vibration experience. Use your Lovense Ambi for long-distance relations if you want.
Effortless use
I was prepared to face a lot of hassles while using this smart bullet vibrator. I am what you might call a tech retard when it comes to sex toys. I usually prefer mine the old way – completely manual. However, I was pleasantly surprised by the ease of use of Ambi by Lovense. After charging the device, I synced it with my Lovense app to experience my customised vibrations. And boy oh boy, I was not disappointed. The vibrations were truly out of this world, and I experienced no connectivity issues while using it.
The Lovense app is tailor-made for maximum comfort and a unique user experience. If you are just starting out with the Lovense brand of toys, it will probably take you a few minutes to get acquainted with the user interface. Once you are set, just connect your toy and get ready for a hands-off experience.
The pros and cons of Lovense Ambi
Pros
Compact and sleek design for extra pleasurable vibrations.
Waterproof with IPX7 rating.
Wireless connectivity via the Lovense app.
Customisable vibration patterns for the extra 'oomph'
Affordably priced bullet vibrator
Cons
Battery standby is low (2 hours on a full charge).
It is not quite easy to grip due to its compact nature.
The insertable length might be a tad bit too small for all your pleasure sensations.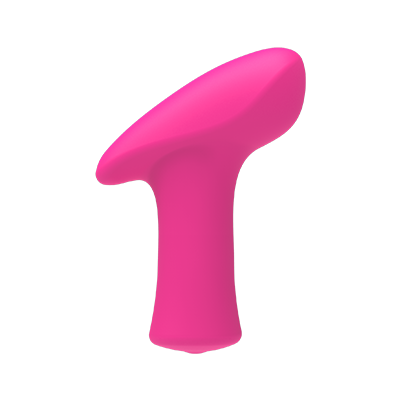 Final Thoughts on This Excellent Toy
If it's a simple question of Lovense Ambi vs Lush, I can tell you right now that Lovense Ambi is the one you should opt for. In comparison with other bullet vibrators in the same price range from other companies, the Lovense Ambi bullet is again the clear winner with the powerful motor and remote connectivity features. I have been an avid sex toy user for quite some time now, and I have yet to find a better product that caters to my tastes and preferences as well as Lovense Ambi. The above-mentioned list of features is simply unattainable by any other sex toy currently being manufactured.
Did you like the list of features of Lovense Ambi mentioned above? Do let us know. For me, the above features are really important as it is the difference between an average and a really good vibrator. If you cannot use your vibrator wirelessly in this modern day and age, it is of no use. What really worked for me is the size which ensured I can effectively keep it away from prying eyes without much ado. Like our Ambi Lovense review? Comment below to give us your feedback. Share the article with your friends if you liked it. Until then, happy moaning!