Swinging is a great way to spice up your relationship. You'll be able to connect over a shared sexual experience. You'll also be able to experiment in the bedroom, giving you more freedom to express your sexuality.
However, the global pandemic meant that many swingers needed to put their plans on hold. Thankfully, vaccination rates are starting to rise, and restrictions are easing. Because of this, it's safe again for people to head out and start swinging again. Here are some tips to help you get back into the bedroom.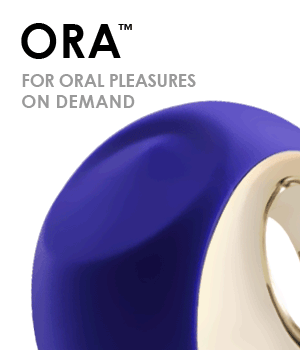 Talk to Your Partner
The first thing that you should do is talk to your partner. The lockdown might have affected your sexual appetite and what you are looking for in the bedroom. It's important to check that you are both on the same page. If this is your first time swinging, set out the ground rules.
Make sure that you are clear about your non-negotiables. This is a good way of making sure that you both have a good sexual experience.
Find Willing Couples
The next step is to find other couples who would be open to sharing a sexual experience. The best way to do this is by searching online. Usually, it's best to create a profile on a swinging website. This will let you check that you are a compatible match before you start talking about meeting up.
You might also want to try swinging parties or lifestyle events. These can be a lot of fun and provide a great way to meet new people.
Don't Be Afraid to Bring Toys
One of the biggest reasons why you might want to try swinging is because you want to have more freedom to experiment sexually. Because of this, you shouldn't be afraid to bring along the toys that give you pleasure.
People in this community are very open-minded, and you should be able to find a way to incorporate it into your sexual experiences. However, you'll need to be able to make sure that you are using your toys properly.
You'll also need to make sure that you are bringing the right lube. This is important even if you are using a toy, like a fleshlight. These became a favorite during the pandemic, especially with webcam sex. You want to make sure that you are taking care of your body and your partner. This is a good guide to help you find the perfect lubes for a fleshlight.
Practice Safe Sex
While you might not need to worry about COVID, that doesn't mean that you shouldn't take other precautions. Make sure that you are using a condom. It's also important to make sure that you are getting regular checks for STIs. These diseases shouldn't be taken lightly and it is necessary to take all precautions.
You should also take some steps to stop unwanted sexual situations. One of the best ways of doing this is by establishing code words with your partner. If you feel like you are being forced into something, you can use these phrases.
Conclusion
The most important tip is to make sure that you are enjoying yourself. Remember, this is a chance to share more sexual experiences with your partner. If you keep an open mind, you'll be able to have plenty of fun in the swinging community.
While COVID might have shut down group events for a while, these clubs are starting to come back. Hopefully, it won't be too long before everyone is ready for more group fun.