As a couple, you may have decided to go beyond the traditional monogamous relationship. Starting a swingers lifestyle isn't the same as flipping a switch. Couples have found swinging to be a great way to spice up their love life and strengthen their relationship. Some have run into the opposite. Which is why starters should tread carefully before beginning their swingers lifestyle. Here are a few tips to get you started.
9 Things To Know For Starting Your Swingers Lifestyle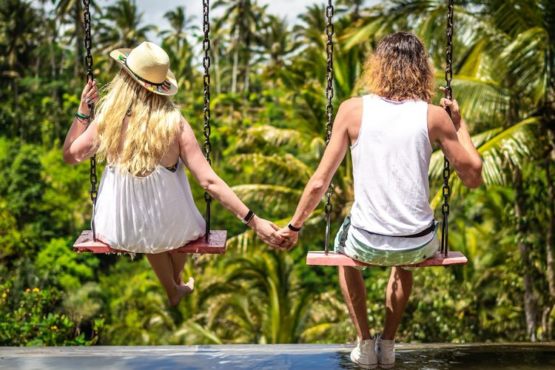 1. The Internet Is Your Friend
Deciding on starting a swingers lifestyle is a hurdle to cross, but there's a lot more to do before you can be actively involved in the lifestyle. Research on the internet to better understand the world of swinging, but remember to not be religiously attached to what you learn.
Look for parties, events, and clubs – especially if you live in a large or major city. Browsing websites about the swinging lifestyle and reading about other people's' experiences can help you better understand what to expect.
When I say "Internet is your friend", I absolutely don't mean that you should scout chatrooms for potential partners. Don't do that. There are better, safer ways to go about it, especially for beginners.
2. Talk, Communicate, Trust
I'm assuming you're researching swingers lifestyle after you've already reached the decision as a couple. The communication, however, doesn't end there. Solid communication, talking, and trust are essential parts of continuing a swingers lifestyle, even more so when you're beginning.
If you set up an account on a website dedicated to swinging, be sure it reflects the both of you. A couple should be equally involved in creating an account and have access to it as a team. Even if you find something embarrassing, let your partner or significant other know. Keeping secrets is a terrible idea for any relationship, it is worse for those starting out on their swinging lifestyle journey. Separate accounts and secret conversations breed distrust, so keep them as far away as you can.
3. Prepare To Socialize
A good way to meet like-minded couples and people is to socialize. You can (and should) consider visiting some swingers clubs or events to not just meet new people, but also to get a better understanding of the swingers lifestyle. Even if you already know a couple, a swingers club or event is a good place to meet someone face to face.
Clubs and events offer a safe atmosphere to start, and you are under no obligation to take things further if you don't want to. It beats meeting someone at your home. In fact, it is always a better idea to meet prospective partners over drinks somewhere else, and ensure all of you are comfortable with the arrangement.
4. Visit Swingers Lifestyle Clubs And Events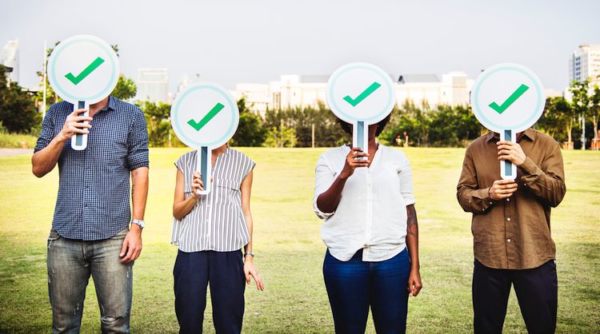 Many places, especially larger cities have communities and clubs that cater to the swingers lifestyle. Visiting these places is a great way to understand the culture, lifestyle, and expectations.
Clubs often cater to specific tastes, so don't assume that if you've seen one, you've seen them all. You may have to visit a few clubs before you find one that gives you the right vibe. Clubs and events are generally safer for beginners since things can be controlled, and you can rely on some safety in numbers at such a venue.
Also, go in with reasonable expectations. Don't expect action the moment you walk in. Most places begin as a normal club and party for socializing, and things usually go down much later. It's also not an orgy, so don't assume people piling on to each other, or some weird ritualistic sex like Eyes Wide Shut. Some clubs do offer rooms and themes for patrons to explore, but unless you're going to something very niche, you'll probably start with a regular party.
5. Talk About Your Preferences And Limits
As a couple, you should be clear on what each of you expects from the swingers lifestyle. You should also be clear on how far you intend to go as a couple. Maybe you always want to pair up with other couples, or just threesomes, or manage specific kinks.
In any case, you should be clear about what you expect to do. Whether you intend to go all the way, or just stop at foreplay and oral sex, expect to see your significant other (and yourself) perform sexual acts on another person. If you're new to the lifestyle and are just exploring things, it is perfectly fine to not engage in activities and just observe.
6. Know The Lingo
Spend some time in knowing and understanding the specific language and terms used in the swingers lifestyle. These may vary with locations, but knowing the terms and meanings can help you better understand the situation in a social gathering. For example, a hard-swap generally means couples interested in full-on sex. A unicorn is generally a single female at an event. And so on.
7. Rules And Codes For Your First Swinger Party
Beginners for the swinging lifestyle should carefully look at the rules and codes used at their choice of swinging club. Among other rules and codes, swinging clubs may also use color codes to show visitor preferences.
For example, couples may be wearing different colored bands to signify their availability or their swingers lifestyle of interest. Other clubs may use a different policy or encourage direct socialization. Some may have rules to maintain order and ensure everything stays congenial.
8. Ease Up On The Alcohol
Beginners at swingers events will often want to have a few drinks to prop up their spirits. Overdoing it and spending the evening in a drunken haze isn't going to do you any favors.
Try to be moderate with your alcohol intake and be mindful of your surroundings. Even if you are just planning to visit as an observer, being social and congenial rather than a drunk is a better way to spend the time.
9. Consider Having An 'Out'
Your partner and you may be on the same page when discussing the swingers lifestyle, but things may change once you actually start. It could just be cold feet or an actual desire to quit. You should talk and be prepared for the eventuality that you (or your partner) may want out. Talk about it, communicate, and even if you're just starting, consider having an exit strategy.
Being Comfortable With Your Swingers Lifestyle
Living a swingers lifestyle should be pleasant and convenient for a couple. For beginners, the importance of trust and communication cannot be overstated. Jealousy can easily make its way around in the intimate situations of a swinging lifestyle, so be prepared to table your own views and respect those of your partner. Being communicative and non-judgmental is important, as is the fact that you are making a decision as a couple, not individuals.