(Last Updated On: August 25, 2023)
Ever found yourself chuckling at the classic "Seinfeld" episode where Elaine is on a hunt to determine who in her life is "spongeworthy"? She's navigating the delicate waters of intimacy, making choices on when and with whom to share her limited stock of contraceptive sponges. Now, imagine applying the same principle of decision-making and discernment to another intimate aspect: introducing a vibrator into the mix with your partner. While vibrators might not be as rare as Elaine's coveted sponges, the decision of when and how to bring them into the bedroom can be just as nuanced.
Over the years, society has gradually shifted towards a more open conversation about sexual pleasure and exploration. Yet, despite the strides made, many still grapple with the question of when to introduce sex toys, like vibrators, into their relationships. Is it too soon? Will he be receptive? Is it going to enhance our intimacy or create a chasm?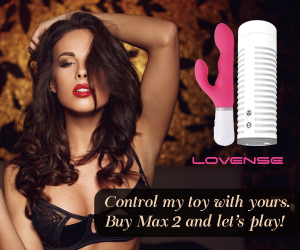 The key lies in understanding, communication, and mutual respect. Much like Elaine's approach to her relationships, where she evaluated her partners based on trust, compatibility, and openness, the journey of integrating a vibrator requires a delicate balance of trust and timing.
Just as Elaine's hilarious quest shed light on the nuances of intimate relationships in the 90s, today's couples are faced with a plethora of choices to elevate their intimacy. And, as with anything related to intimacy, it's essential to tread with care, understanding, and a sense of mutual adventure.
In the forthcoming sections, we'll explore how to break the ice on the topic, recognize the signs that it might be the right time, and ensure a journey that's both pleasurable and respectful for both parties.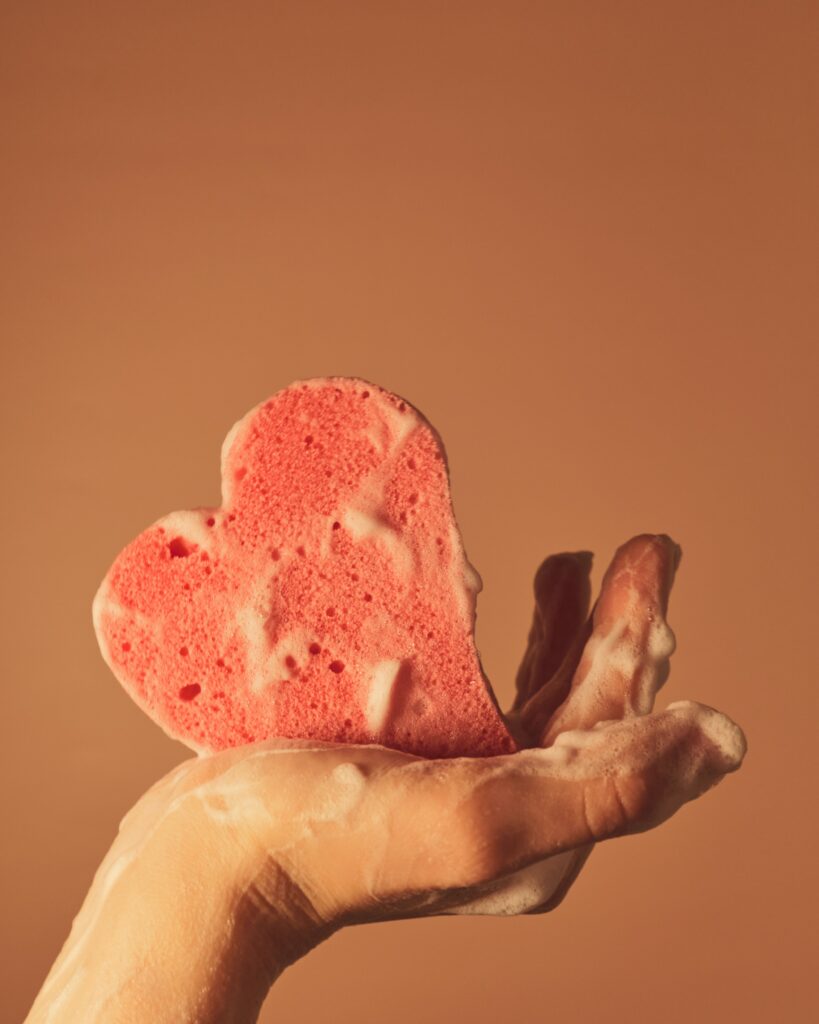 Breaking the Ice: Starting the Conversation
Drawing from Elaine's humorous yet tactful approach, opening a conversation about adding vibrators to your intimate time together can be both fun and insightful. Remember, it's not just about the device; it's about creating a space for mutual growth, exploration, and increased intimacy. So, how can you and your partner get to a "vibrator-worthy" consensus?
Choose the Right Setting: Just as you wouldn't discuss deeply personal matters in a crowded cafe, it's essential to find a quiet, private space where both of you feel comfortable. Setting the right ambiance can also help; think low lighting, soft music, and a cozy environment to put both of you at ease.
Frame it Positively: When Elaine broached her 'spongeworthy' topic, she did it with humor and confidence. Similarly, introduce the idea of a vibrator as a tool for mutual exploration and pleasure. Emphasize the exciting possibilities it holds, from exploring new sensations together to deepening your bond.
Address Concerns Openly: It's natural for him to have reservations or questions. Maybe he's never used one before or might feel uncertain about what it implies about his performance. By addressing these concerns head-on, you dispel myths and create a platform for open dialogue. Remember, it's an enhancement to the experience, not a replacement for intimacy.
Share Personal Insights: If you've used a vibrator before, sharing your positive experiences can be reassuring. Explain the sensations and how it could be a fun addition for both of you.
Listen Actively: Just as Elaine listened to her partners' reactions about the sponge, be attuned to your partner's feelings. Maybe he's curious, hesitant, or somewhere in between. It's crucial to gauge his comfort level and proceed at a pace that suits both.
Conversations about intimacy can be as delicate as they are enlightening. Channel your inner Elaine: be confident, humorous, and understanding. By laying a foundation of trust and open communication, you pave the way for new avenues of exploration and pleasure in your relationship.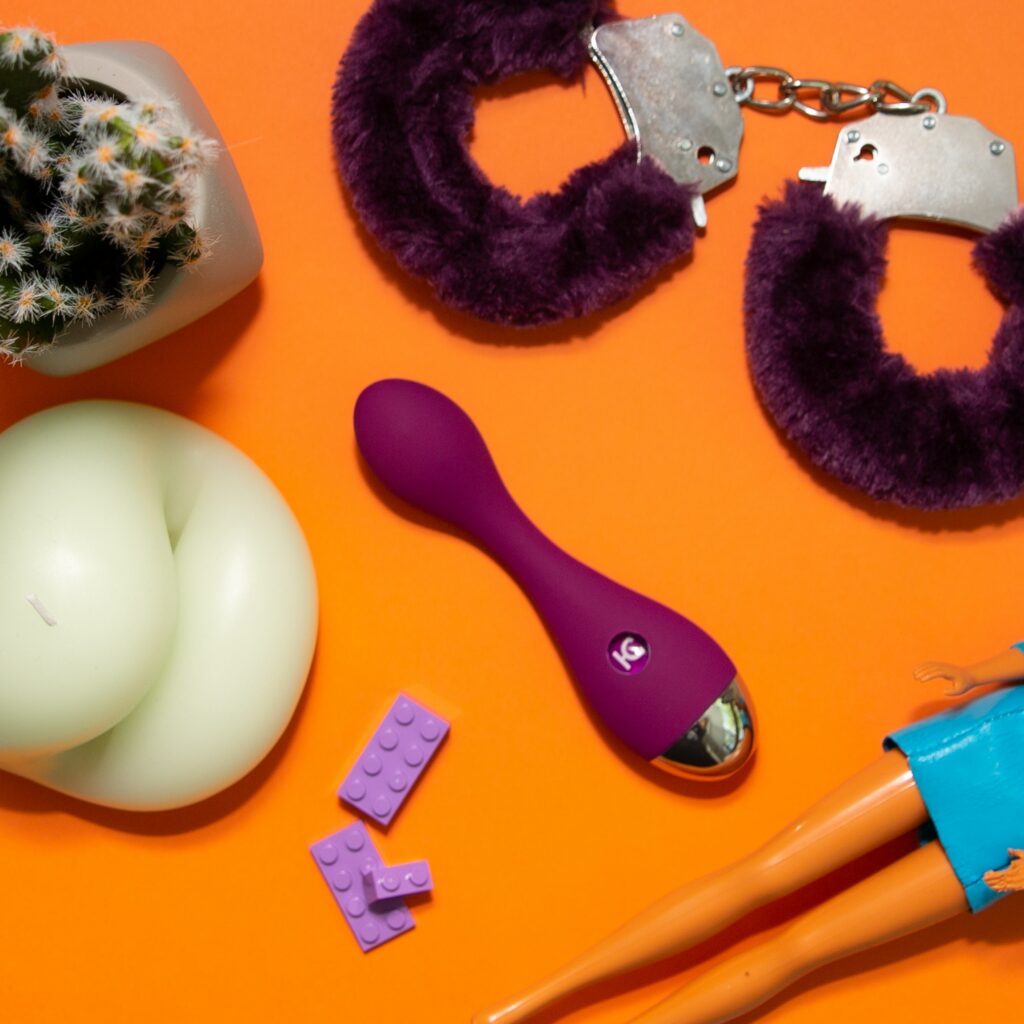 Recognizing the Signs: When is the Right Time?
Navigating the path of intimacy can often feel like deciphering a series of unspoken cues and subtle hints. Elaine's "spongeworthy" conundrum is a humorous testament to this dance of decision-making. So, how do you decode the signals to determine if it's the right time to introduce a vibrator with him?
Curiosity in Exploration: A prime indicator is when he showcases a curiosity about trying new things in the bedroom. It may not be directly related to toys; perhaps he's reading up on new intimate techniques, or he's more vocal about his fantasies. An innate curiosity usually signifies openness to novel experiences, including the use of vibrators.
The Monotony Blues: If you both feel that your intimate routines have plateaued or become monotonous, it's a prime opportunity. Introducing a vibrator can be a rejuvenating way to add some zest and rediscover each other in a new light.
Open Conversations about Pleasure: If he's begun to express a desire to know more about your preferences or what brings you pleasure, it's a sign he's invested in your satisfaction. Sharing your experiences or desires about vibrators can be a seamless continuation of such discussions.
Receptive to Similar Topics: Maybe you watched a movie together that featured a couple using toys, or perhaps a friend shared their experience in a group chat. If he responded positively or showed interest in such topics, it's likely he's receptive to the idea personally.
Seeking Feedback: Post-intimacy, if he often seeks feedback on what felt good and where he can improve, it demonstrates his dedication to mutual pleasure. It's an opportune moment to discuss how a vibrator can amplify the sensations for both.
It's essential, however, to approach the subject without any pressure. Much like Elaine's hilarious and often unpredictable attempts to gauge her partners' "worthiness," there's no definitive playbook. Every relationship and individual is unique. The key lies in mutual respect, understanding, and ensuring that both partners feel valued and involved in the decision-making process.
Ensuring a Positive Experience for Both
Drawing parallels to Elaine's meticulous criteria for determining the "spongeworthiness" of her partners, when introducing a vibrator into your intimate life, the experience should be rewarding for both. While the excitement of a new toy can be exhilarating, it's crucial to ensure that both partners feel comfortable, included, and equally excited about the journey ahead.
Start Simple: Especially if this is new territory for him, consider beginning with a basic vibrator that's not too intimidating. There are several beginner-friendly options that offer varied intensities and functions without overwhelming first-time users.
Mutual Exploration: Rather than using the vibrator solo initially, involve him in the process. Let him handle the controls, explore different settings together, and communicate what feels good. This shared experience can be both bonding and educational.
Focus on His Pleasure Too: While vibrators are typically associated with female pleasure, many men find them equally stimulating. Explore ways to use it on him, whether it's around his perineum, along his shaft, or other erogenous zones. It's a chance to show that the vibrator isn't just for one partner's pleasure.
Communicate Continuously: As with all things intimate, communication is key. Discuss the intensity, what feels good, what doesn't, and be open to feedback. The goal is mutual pleasure, so ensure that both voices are heard during the experience.
Educate Together: Dive into research together. Watch tutorials, read articles, or even attend a workshop. As with anything new, a bit of education can significantly enhance the experience. This shared learning can also serve as a form of foreplay, building anticipation and excitement.
Respect Boundaries: Just as Elaine was careful to respect her partners' feelings and
boundaries, it's vital to ensure that no one feels pressured or uncomfortable. If, at any point, he feels uneasy or unsure, it's okay to take a step back, discuss, and if needed, try again later or reconsider.
The vibrator's introduction into the bedroom isn't just about the device itself; it's a symbol of evolving intimacy, mutual trust, and a shared journey of exploration. The act of incorporating it should be an exercise in deepening connection, broadening horizons, and building mutual respect.
Addressing Common Concerns and Misconceptions
As Elaine faced misconceptions and judgments regarding her contraceptive choices in "Seinfeld," introducing a vibrator in a relationship may also be met with misunderstandings and preconceived notions. Addressing these can make the transition smoother and more enjoyable for both.
"Does this mean I'm not satisfying you?":
One of the most common concerns men might have is that the introduction of a vibrator implies they are not enough. It's crucial to clarify that using a vibrator is about enhancing the experience for both and exploring new sensations, not compensating for any perceived inadequacies.
"Isn't it just for solo play?"
While many use vibrators for solo sessions, they're equally impactful for couples. They can complement intimacy, providing different sensations and adding a playful element to the experience.
"I don't want to be replaced."
Emphasize that a vibrator is a tool, not a replacement. The emotional, physical, and psychological connection you share with him can't be replicated by a device. It's about adding variety, not substituting human intimacy.
"Aren't they too loud or disruptive?"
Modern vibrators, like the previously reviewed Lovense Ferri with its quiet operation, have become discreet in their noise levels. Besides, the sound can be easily muffled with blankets or music, ensuring privacy.
"What if it's uncomfortable for me?"
Start slow and communicate. If he's apprehensive about its use on him, reassure him that you'll approach with care and stop if he feels any discomfort.
"Isn't it a bit unconventional?"
As we evolve, so do our perceptions of intimacy. What might've been considered taboo a decade ago is now embraced as a means of enhancing connection. Draw parallels to other areas of life where you've both embraced change or tried something new.
While these concerns are valid, they often stem from misconceptions or lack of knowledge. As in Elaine's story, where dialogue and understanding play a pivotal role, it's the same with vibrators. Open conversations, coupled with empathy and assurance, can make a world of difference in embracing this new avenue of intimacy.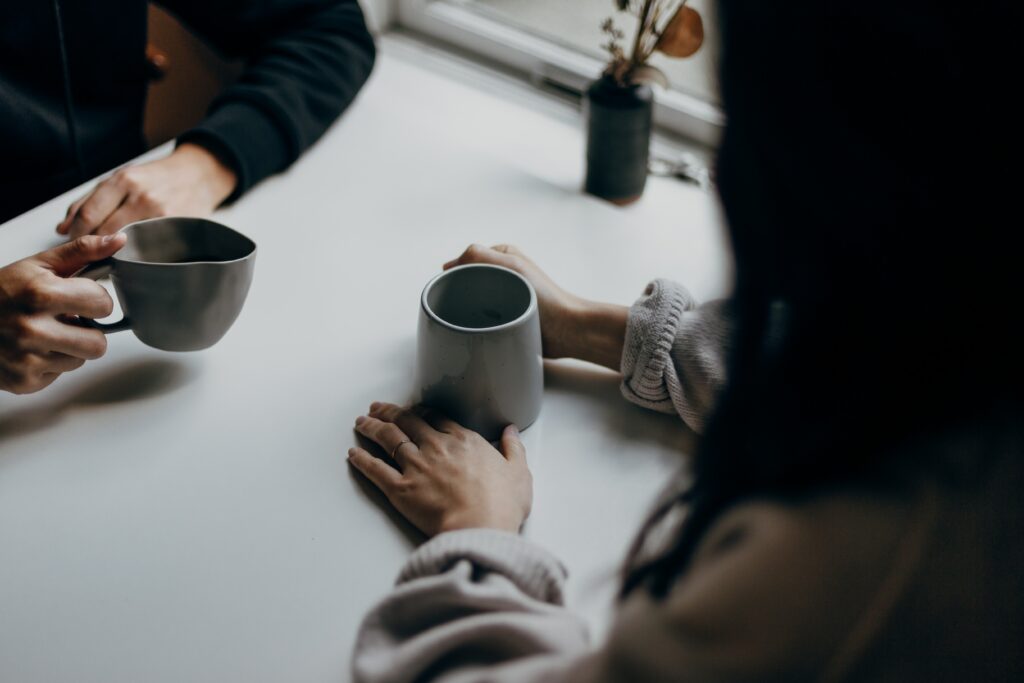 Building a Vibrator-Positive Environment
While Elaine's episode humorously highlighted the lengths one might go to when faced with limited resources, in the context of introducing vibrators, it speaks to the importance of setting the right atmosphere. Ensuring a positive and open environment can make the experience enriching for both.
Educate and Normalize: Take time together to read articles, watch educational videos, or even participate in webinars focused on the use of vibrators in couples. Knowledge can dispel many fears and misconceptions, making the experience more normalized and less intimidating.
Set the Mood: Just as any intimate encounter can benefit from mood lighting, soft music, or aromatic candles, the first time using a vibrator together should be no different. The goal is to make the experience feel as natural and sensual as any other intimate act.
Choose Together: If possible, make the vibrator purchase a shared decision. Visit an online store or a physical boutique together. Explore the options, read reviews, and choose a device that appeals to both. The act of selecting together can be both fun and an act of bonding.
Safe Storage: Just as Elaine had her secret stash, ensure you have a dedicated space for your vibrator. There are many discreet storage options available, from lockable pouches to unassuming bedside drawer dividers.
Regular Check-ins: After each use, take a moment to discuss what worked and what didn't. Your preferences and comfort levels might evolve over time, so regular check-ins ensure that both are on the same page and the experience remains positive.
Stay Updated: As with any tech or gadget, the world of vibrators is ever-evolving. Keep an eye out for new models, techniques, or innovations. This doesn't mean you need to buy every new model, but being aware keeps the experience fresh and exciting.
The decision to introduce a vibrator should ideally lead to a broader understanding of each other's desires, boundaries, and comfort levels. By cultivating a vibrator-positive environment, you pave the way for exploration, understanding, and enhanced intimacy in the relationship.
When and How to Revisit the Conversation
Much like how the "spongeworthy" debate in Elaine's life continued throughout episodes, conversations around intimacy and the use of vibrators shouldn't be a one-off. Relationships evolve, and so do individual preferences. Here's how and when to circle back to the topic:
After the First Experience

Once you've used the vibrator for the first time, set some time apart to discuss the experience. Was it pleasurable? Were there moments of discomfort? An immediate debrief can help in ironing out any concerns or misunderstandings.
Introduce New Scenarios
Just as Elaine's perspectives shifted based on situations, you might find new ways or situations where introducing the vibrator might enhance the experience. Discuss potential scenarios together and gauge his comfort level.
Regularly Scheduled Check-in
Intimacy is a vital part of a relationship, and like any other aspect, it benefits from regular communication. Whether it's monthly or quarterly, ensure you have dedicated "relationship check-ins" where the topic of intimacy, including vibrator use, is discussed.
If There's Hesitation
If at any point, either partner feels uncomfortable or unsure about continuing the use of the vibrator, it's essential to stop and discuss. The underlying reason might be simple and easy to address, or it could be deeper, requiring a more comprehensive conversation.
When Considering an Upgrade or Change
If you're thinking about getting a new model or changing the way you use the vibrator, ensure it's a shared decision. Much like how Elaine weighed her options, jointly deciding on changes can make the experience more inclusive.
Relationships thrive on communication. Regularly revisiting the topic ensures that both partners feel heard, understood, and valued. By maintaining open channels of dialogue, you not only enhance the intimate experience but strengthen the foundation of the relationship itself.
Final Thoughts: Beyond the Buzz
Introducing a vibrator into a relationship, much like Elaine's comical quest for contraceptives, might initially seem daunting or riddled with uncertainties. However, as we've journeyed through this topic, it's clear that it's not just about a gadget, but rather about deepening intimacy, enhancing shared experiences, and fostering communication.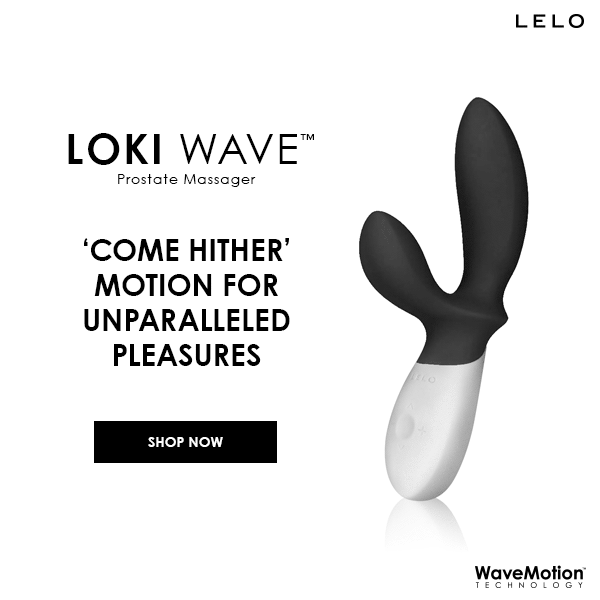 While the world of vibrators, with its myriad options and functionalities, offers a treasure trove of sensations, it's essential to remember that its role is complementary. The true essence of intimacy lies in the emotional connection, understanding, and trust between partners. The vibrator becomes merely a tool to amplify this connection, introducing new dimensions of pleasure and exploration.
Regularly revisiting the conversation, ensuring a positive environment, and addressing concerns are pivotal in making the vibrator a harmonious part of your intimate life. And, as with any aspect of a relationship, the key lies in communication. Open, honest, and empathetic dialogue can transform uncertainties into avenues of deeper understanding.
In the end, whether it's a humorous episode from "Seinfeld" or the decision to use a vibrator, life and relationships are about navigating challenges, embracing change, and celebrating shared experiences. Here's to enriching your journey of intimacy, one buzz at a time.