(Last Updated On: July 26, 2023)
The feeling of a woman's mouth, all over your man meat is one of those sensations that are maybe even better than your standard P-in-V sex. However, even blowjobs can feel somewhat disheartening. I mean, have you ever got hurt because your partner isn't that much experienced at giving blowjobs, and you've got your penis ground with her teeth?
That's why there come the dick-sucking machines, intended to get that slobbering sensation on your man sword. There are loads of blowjob machines out there that have various features, designs, textures, but all have one thing in common – simulating a blowjob like a natural!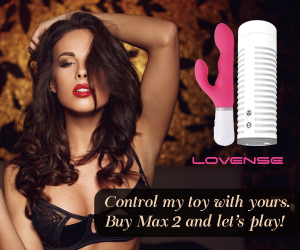 But, all of them can't stand at the top places where only the true dick-sucking machines are. That's why I've taken the chance to show you my top picks to get the oral delight you're searching for.
Every single dick sucking machine that you see here has unique features that happen to make your penis feel all the sucking rhythm provided. And no, they aren't ranked best to worst or the other way around, since it's all about succulent preferences.
Our Top Choices For The Best Dick Sucking Machines in 2023
So let's jump straight into the sultry sphere of BJ machines.
What is a Dick Sucking Machine?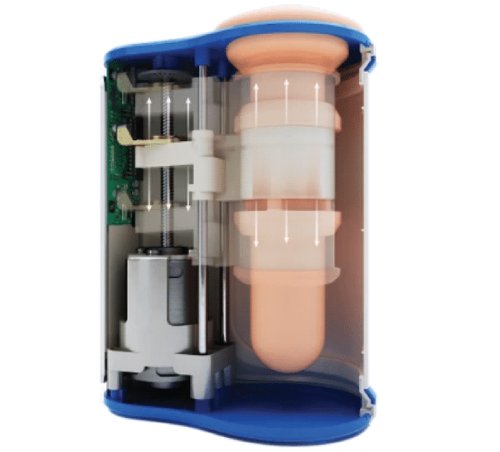 Isn't it really obvious what they are and what they're intended to do? Well, if you're a newbie and are looking up these products for, hmm…yeah, research purposes, let's go with that. Dick sucking machines are sex toys that do the job and make you feel the sensation of a woman's mouth giving you a blowjob – without any gag reflexes whatsoever!
They have all types of features such as vibrations, bulged, and ridged texture on the inside, and even interactive ones to put on your favorite VR headset for a splendid virtual reality porn-like blowjob session. Naturally, a blowjob machine is perfectly suitable for every man out there, and even the transgender person – as long as you have a penis to put in it.
Similarities aside, the difference between a blowjob machine and a regular male masturbator, or a pocket pussy, is that the BJ machine is absolutely hands-free. On the other hand, with the male masturbators or pocket pussies (if they aren't automatic ones), you have to hold them firmly so they won't slip away and mess up all the fun.
Oh, and since they're intended for sucking your penis, they have a vacuum-like suction implemented. This is so that your penis will in fact get the sucking feel, and it won't look like you're thrusting it in a regular male masturbator. Of course, they come in a variation of sizes and shapes, fit for almost every penis out there.
Sometimes, a blowjob machine may work independently, and you won't have to add anything else to it. On other occasions, you have to get yourself a manual masturbator, or more famously known as a Fleshlight, so that the task of sucking your penis is achieved.
Now that you've delighted yourself with some great information on what a blowjob simulator is, it's time that you delight yourself in looking at the best products for the greatest blowjob hullabaloo.
The Best Dick Sucking Machines
What you'll read from here onwards are a few lengthy descriptions of these products. It's just so you'll get the bigger picture of what a specific dick-sucking machine does, what its additional features consist of, and the overall experience you'll get while inserting your penis in them.
#1 Autoblow AI – Best For a Lifelike Blowjob Feel
Best For a Lifelike Blowjob Feel
Autoblow AI
If you're looking for the best blowjob machine in the world, look no further. The result of years of research, the Autoblow A.I. used artificial intelligence to analyze 1000 hours of blowjob videos to understand the movements that occur during real life blowjobs.
See latest price
Main Specs:
Total Length: 8.66 inches
Insertable Length: 8.46 inches
Width: 7.08 inches
Height: Between 3.93 inches and 4.72 inches
Vibrations and Speeds: 10 speeds and blowjob styles
Power: Mains

Now first up on this list is a well-known automatic dick sucking machine called the Autoblow AI! This one is a sophisticated BJ machine that's meant to offer you the sensation of a lifelike blowjob – without a woman's touch!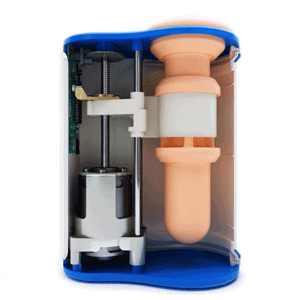 Even your presence isn't required since you only need to place your man meat inside this beautifully created, piece of art sex toy. This hands-free toy is the world's first-ever created artificial intelligence blowjob simulators. The AI in it mimics the same experience of a lifelike blowjob – outstanding thrill and exhilaration, included!

The one distinction between enjoying a BJ from a real person is the price you pay for the Autoblow AI. But when it comes to a real deepthroat – performance tops cost!
Usually, these types of dick-sucking machines offer you to select one of the given options before the machine gets to operate in an automated fashion. The Autoblow AI, on the other hand, not only has 9 programmed rates of speed and blowjob variants, but it may change your idea of what a blowjob should feel like.
These configurations, or more accurately, blowjob styles, don't just add pressure or force on an irregular basis to your trunk. Each and every blowjob style is a prominent BJ technique in the making.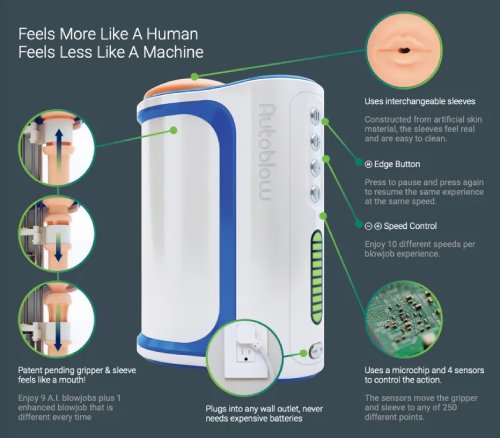 Remember how I mentioned that there were only 9 programmed blowjob variants? Well, it's not all the way true since there's a 10th pattern that conjoins every single previous variant, and mixes them into a single experience that leaves your BJ fantasies satisfied. Each of the 10 settings comes at a different speed, ranging from a gradual BJ, up to a speedier and mouth-watering delight.
Another great thing to note is that the Autoblow AI has an immediately attainable button to pause the action whenever you wish. More appropriately, it's great for a thing called "edging", where you pause just before you climax, and then start the procedure when you're all set to strike!
While we're at the sleeve, the genuine material that it's made out of, which in fact feels a lot like the real skin, is one of Autoblow AI's trademark features. With the Autoblow AI, you never have to bother about battery charges, because you can plug this baby straight into an electrical socket – and commence your BJ shenanigans.
Its cord is made with a proper length so that you won't have to hug the wall that has the socket on it. This is the chief reason that I'm so fond of this dick-sucking machine – it won't leave you in the mid-way climax like other ones that shut down during the whole ordeal because they ran out of battery.
Finally, when I turned the Autoblow AI on, the noise it made wasn't as bad as some users pointed out. I mean, sure it makes noises, but for a product that's got to be put in a socket to work, and a dick-sucking machine at that – noise will not even pose a concern.

But, I can tell you for sure that it's absolutely far quieter than the Autoblow 2+XT, and its motor is even more powerful than the 2+XT's.
Pros
Great realistic blowjob sensations when compared to its predecessor the 2+XT;
The motor on the Autoblow AI is way quieter and 3 times stronger than the 2+XT;
Mains powered so you won't have to wait for it to charge;
Interchangeable inner sleeves;
Really simple to maintain and clean;
Extra durable.
Cons
You don't get the extra sleeve accessories with your Autoblow AI
It shouldn't be near around water at all
Not on the discreet side
#2 Lelo F1s V2 – Best For Many Vibrating Sensations
Best For Many Vibrating Sensations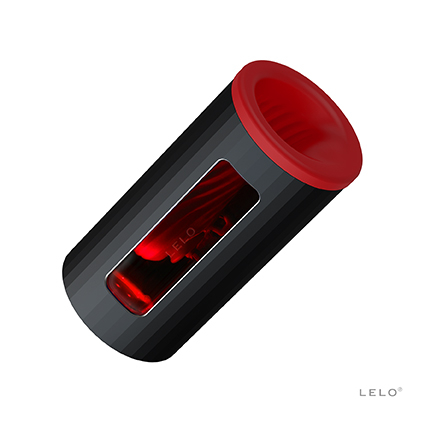 Lelo F1s V2
This sleek pleasure console is the next generation of LELO's first open-interface sextech console.
With double the power, a more pliable sleeve, and a wider range of sonic intensities, F1S™ V2 is the ultimate act of self-love.
Get the best price from Lelo.com
Our Review
Main Specs:
Material: Sleeve out of silicone, ABS for the whole F1s V2
Total Length: 5 inches
Insertable Length: 4.3 inches
Width: 2.7 inches
Insertable Width: 1.6 inches
Weight: 10 pounds
Power: Battery (approximately 2 hours of play)

No question about it – Lelo has been and will be known in the market as one of the most well-known sex toy manufacturers. While their first SDK-enabled dick-sucking machine was released just recently, let's first explain what SDK-enabled actually means.
If you're an expert in working with computers, you can customize your masturbational journey to the fullest and learn along the way. And, the most interesting part about it is that it's open-sourced, so you can share the results with other people, and maybe use the ideas they've come up with.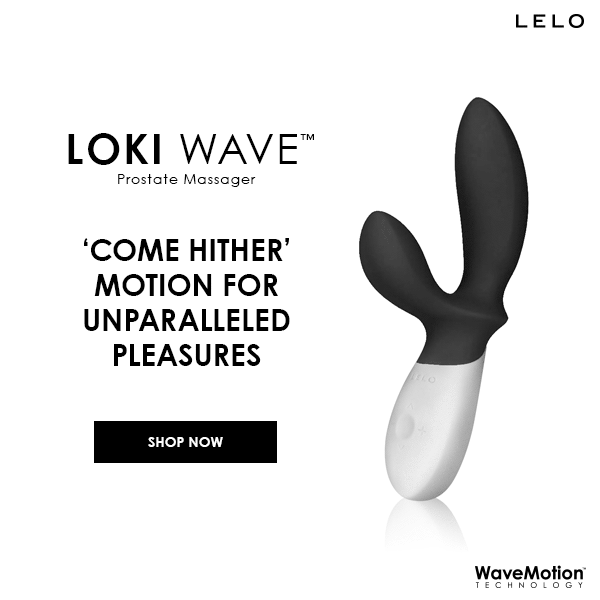 Now, if you're not into software development, like myself, don't fret, since this baby features 4 inner-programmed modules, each consisting of 7 patterns of vibration.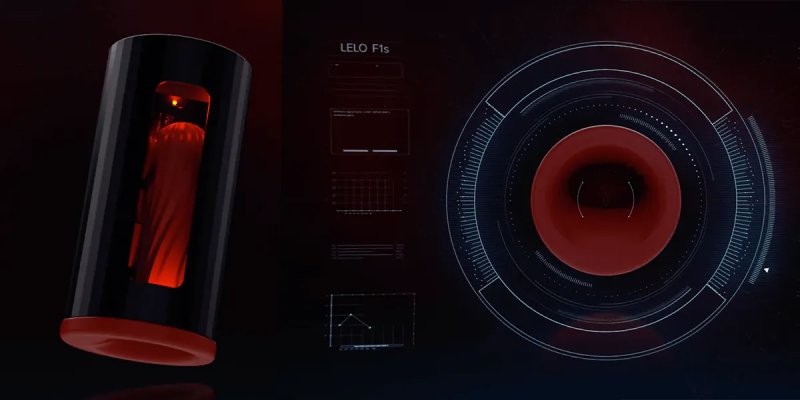 Without having to code anything, all in all, there are 28 distinct views to sample – or a lot more added features than today's dick-sucking machines provide. This blowjob simulator may be used in one of 2 ways.

With the first way, you won't need to download an application, so you can play with your toy however you wish. As for the second way, this method includes the application and customizing which may be either straightforward or really complex. It all depends on how you prefer your pleasure.
The Lelo has gone through blood, sweat, and tears to bring out the F1s V2 with an inner sleeve that fits like a glove, alongside a much more powerful motor for more extreme enjoyment than the previous version. By the way, two motors are included in this BJ machine, instead of a single one. These two can be used either in combination or individually. The first one is intended to stimulate the head of your man sword, while the second is more concentrated on the base and shaft.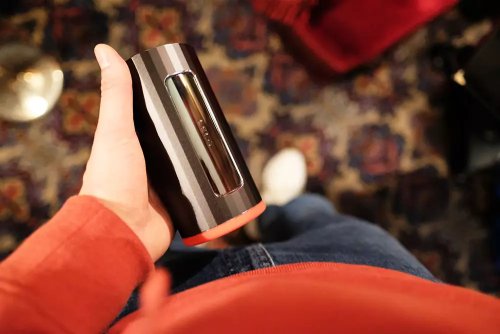 In certain blowjob machines, you may notice that they quickly switch to a lower power mode whenever their battery starts to run out. Well, this isn't going to happen with the Lelo F1s V2 dick sucking machine anytime soon, since, despite setting it vigorously, it'll keep you entertained for approximately 2 hours – based on the mode you select.
If you want to utilize this blowjob machine to the brim, downloading the app is a necessity because it allows you to customize the blowing potential of the F1s V2. Rather than using the + and – signs, you should get a Bluetooth-enabled smartphone with either the iOS or the Android operating system.
Unfortunately, there's one catch – you must become accustomed to the app to use it. Although the application is rather straightforward, finding what I loved the most was frustrating at first. However, once the app is mastered, everything becomes much simpler – and the only thing you'll be experiencing is pure afternoon, morning, or nightly delight!
If you're particularly huge between your legs, double-check the F1s V2's dimensions.
In contrast to other dick-sucking machines out there on the market, I found that a shorter-length penis fits quite well with this BJ machine.
The tightness of the interior sleeve in this sex toy is incredible! It seems as though your man meat is being gripped and clamped up by a vagina while the vibes you'll get out of its sucking prowess give off a grand BJ feel. It's never a necessity to stroke the F1s V2, as it will achieve the opposite and make it not as effective during your climax sessions.
Pros
Really intense vibrations and all in all 28 distinct patterns
Luxurious and discreet design
Waterproof
You can control it through an app or manually
Cons
The price can be a tad higher for some
No added tightness to your penis
It's not easy to clean since it is made with one open end
#3 The Fleshlight Quickshot Launch – Best For a Speedy BJ Session
Best Male Masturbator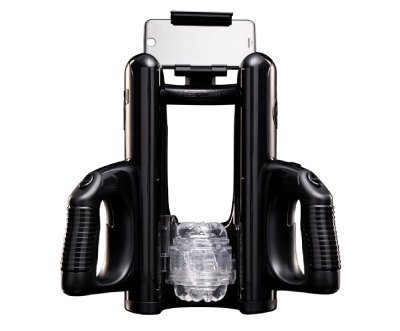 Main Specs:

Total Length: 14 inches of the whole Quickshot Launch
Insertable Length: 3.5 inches with the Vantage sleeve
Strokes Per Minute: 250
Stroke Speeds and Lengths: 4
Run Time: 1 hour but can be connected to mains power to last longer
Next up on this list is the dick-sucking machine called the Quickshot Vantage Launch manufactured by the one and only – Fleshlight! This company has started to make really suitable blowjob machines like this one, helping to kick off the movement for all engaged fellows.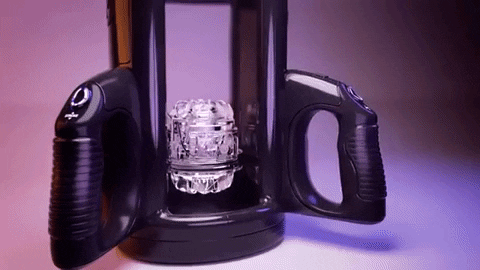 This BJ machine will elevate you to freshly elevated heights, and a Fleshlight Launch review would be incomplete without mentioning the Quickshot Vantage Launch. This baby essentially transforms a standard Fleshlight inner sleeve into something of a fantastic automatic blowjob machine! And, by the way, the Vantage Fleshlight sleeve is made out of real-feel silicone material that will leave a nice touch on your penis.
The Quickshot Vantage is both-ended, meaning there are holes at each end of the sleeve, which is cut halfway down the length of the traditional Fleshlight. This is a fantastic concept since it opens up a lot of possibilities. As a "do it yourself" Fleshlight sleeve, the Quickshot Vantage is known as an extra stimulant during sexual intercourse or when experiencing a blowjob.
Well, there are 2 different versions of this sleeve – the Pulse and the Vantage. The distinction between the two is internal as both are stimulated in distinct ways, with their texture and bulges. Aside from that, they're both in their own way unique as well as open on each end.
Now let's take a peek at what this BJ simulator (Quickshot Launch) did for me and what its features are. This blowjob machine not only provides pleasure without the need to use your hands for a mighty stroke, but it can function as an STU (stamina training unit).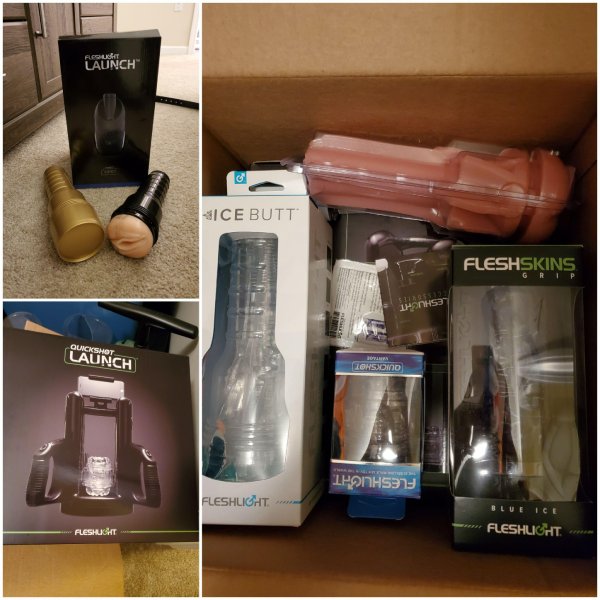 This device even has proper equipment that provides VR simulation with proper gear attached to it. It may not be the best-looking BJ machine out there and probably not among the most modest ones at that, but it sure packs a punch!

This wonder of contemporary technology has a number of top-notch elements to admire.
The adjustability of its stroke rate is worth the remark since it functions with its inside cylinder that can blow up to a whopping 250 stroke rates in a minute! The makers even included a setting that's sensitive to touch on one handle. A universal phone mount is implemented, as well as a 2D and 3D porn movie archive, both allowing you to enjoy hours upon hours of eclectic pleasure.
More importantly, this dick-sucking machine named Quickshot Launch allows you to take command in fresh and creative ways. It delights your man meat with many delight areas that may be utilized concurrently or separately at your discretion. While the device can't be used with any other except the Quickshot, its sleeve has the most extreme surface and texture in the business and is entirely transparent as well.
It comes with a USB-rechargeable battery and you can control it via wireless connectivity through the Active Launch Mode. You can take advantage of everything this dick-sucking machine has to provide while never worrying about it shutting down while you experience all its sucking greatness.
When I took a glance when I got the Quickshot Launch the first time, I thought to myself – that's going to be a pain to assemble. But what do you know, it didn't have a lot of parts to assemble and that's when I sighed a little "phew." Anyway, you'll be frequently required to purchase extra items like virtual reality goggles, data subscriptions, and naturally, a smartphone, if you wish to operate the Quickshot Launch to the fullest.
While we're on the subject of spending cash when you opt to purchase the Vantage pack of the blowjob machine – let's talk features and addons. Namely, the whole Fleshlight Quickshot Launch, the Vantage penis sleeve, a manual for starting up your Quickshot Launch, a USB cable for charging, and a subscription card to get yourself a warranty are included in the package.
Oh, and a fair warning here, don't go for the maximum of 250 strokes per minute – especially if it is your first time trying the Quickshot Launch. It may feel rather uncomfortable at first, but trust me when I say, the Vantage sleeve is one of the best things that came out of Fleshlight.

Climaxing after 15 minutes? Nah, that'll be a thing of the past with the Vantage, and if you ask me – 5 minutes is the longest you'll be able to hold it in.
Pros
Absolutely suitable for newbies who want to get a taste of a good BJ machine
The transparent sleeve is open on both ends which makes it really easy to clean
A phone mount for all kinds of smartphones
2 handlebars to support a good amount of masturbation positions
The battery is USB-rechargeable
You won't find 250 strokes per minute anywhere else
The texture on the sleeve feels wonderful
Cons
It's really big in measurements, meaning it isn't discreet at all
Quite a low run time of 60 minutes without it being connected to a mains power outlet
Only compatible with a Quickshot masturbator sleeve
#4 Lovense Max 2 – Best For 360° Penis Stroking
High Tech Male Masturbator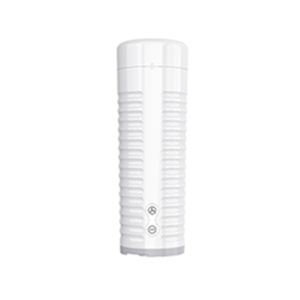 Lovense Max 2
As a result of constant research, feedback, and updates, Max 2 now has an improved sleeve, 360-degree contractions, and a redesigned vibrator. Add ALL of that to an easier charging process, longer battery life, and extra-improved sensors. This newest addition to the Lovense teledildonic line is guaranteed to be an unforgettable experience!
See latest price
Main Specs:

Type of Power: USB-rechargeable
Total Length: 9"
Internal Length: 6.5"
Material: Soft Plastic
Run Time: Approximately 2 to 3 hours
Vibrational Capabilities: various patterns and speeds
Phew, I'm tired from trying all of these dick-sucking machines out. But, there's no time for taking a breather since the following BJ machine on this list is the successor of the original 6 generations of the Max – the Lovense Max 2!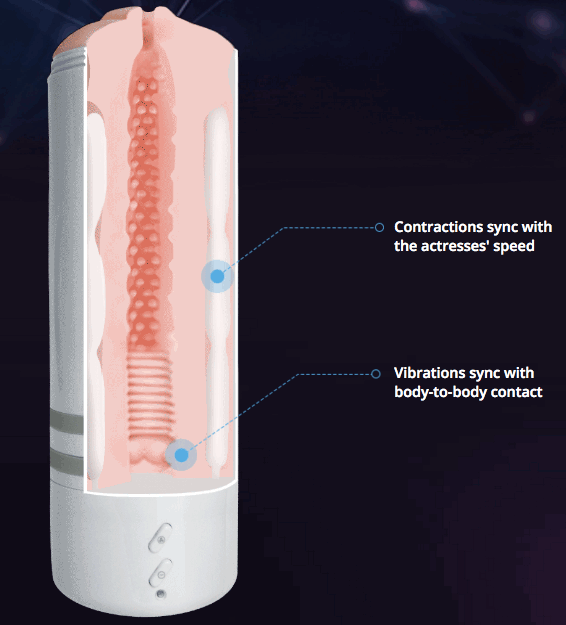 This lovely blowjob simulator is a cutting-edge cyberdildonic or teledildonic sex gadget that allows men who utilize it to wirelessly link their devices to other Max 2-loving individuals for a long-distance experience.
When comparing the Max 2 to its predecessors, it has upgraded hardware, including a new outer shell, a far superior internal penis sleeve, a revamped interior vibrator, a higher-lasting battery lifespan, enhanced detectors, and a larger entry diameter.

Oh, and did I mention that you can charge it via USB magnetism? Cause you can.
Every little intricate detail about this dick-sucking machine is highly engaging, and I felt it first-hand. But, hands-free at the same time, why it's one of the best in the market as of now. The contractions and vibrations you'll get with Lovense's Max 2 are no way near what you get when you purchase some of the alternative male masturbators you'll find on the net.
The Lovense application is what makes this dick-sucking machine unique, with people uploading some of their unique patterns of vibrations and contractions, which you can explore as well. You may delight yourself with the numerous settings that people have provided through the vibrator which is web-operated.
I can only state one criticism when I put on my man meat inside the Lovense Max 2, which may be the noise of the contractions. This and another bit of a "not my type" of details is that the preset settings are a tad boring and the sleeve does grip tight on your penis – even a little too much for my liking. But it's still a sure-win compared to the numerous male masturbators out there.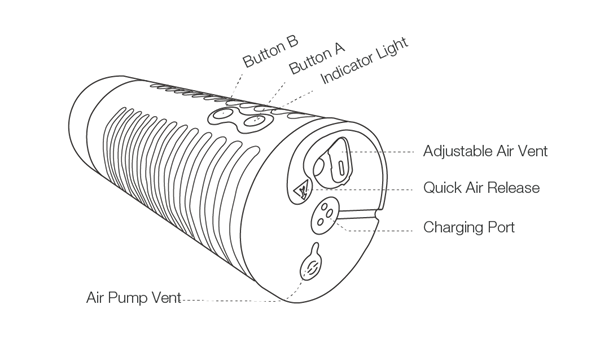 When I got a hold of the Max 2, I immediately thought – "finally, a worthy opponent for my length". And with the implantable sleeve made out of TPE, the feeling you'll get wholly replicates a mixture of a vaginal and mouth opening, with the grip of an anus canal.
It's equipped with great circuitry that enhances your sensation to the fullest, especially with its internal vibrator that's coupled with a thin structure of the material, so that you'll get to feel the buzz immensely. The vibrational and contraction capabilities resonate through the material, generating a full circle and 360° contractions throughout your package.
Before you indulge in the sucking powers of the Max 2 BJ machine, you have to familiarize yourself with the vibrational settings. In total there are 7 to choose between, including the shakiest one with a really good name attached to it – earthquake! As for the other 6, they also come aptly named – fireworks, wave, pulse, high, medium, and low.
Downloading and connecting the app is a sinch. All you have to do is download the application through the Apple App Store or the Google Playstore, and just turn on the Bluetooth and connect your device. Whether you want to be close enough for Bluetooth connectivity, or if you want to hand out the controls to your partner so that she can do it via Wi-Fi connectivity, the Max 2 gives you incredible options to choose from
What's more incredible is tinkering around with the application for different kinds of vibrating rhythms. Your finger should suffice in maneuvering the sliders up and down.
Or, just drag the icons with the same movement and more hastily, to construct your own tingling sensation.
The patterns created on the app are quite simple and straightforward. Naturally, an amazingly built dick-sucking machine has to have a really well-put software application. You'll even find a jerking-off album where you can find tons and tons of vibrational patterns that the community has hand-crafted just for your pleasure. Some of them have hilarious names, whereas others are well-coded with numbers and letters. Think, Elon Musk's choice of characters in choosing a name.
Your Max 2 blowjob machine will have a run-time approximately of 2 to 3 hours when you charge the device to the brim. As for the cleaning, Lovense has specifically made their Max 2 product for easy cleaning, so it won't be hard to scrub off that residue after you've done a remarkably good job at using it to its potential.
Pros
Good vibrational capabilities implemented; even better through using the app
The internal sleeve has an amazing texture, tight grip, and is really easy to clean
Short-distance or long-distance sensations, depending on what you choose
A really discreet look
USB-recharging with magnetism
It certainly is cheaper than other dick sucking machines on this list
Cons
Very noisy contractions
Might be too big for some users
The standard vibrational speeds and patterns can be a tad dull
#5 Kiiroo Onyx + – Best For an Interactive Sex Therapy
Best Automatic Masturbator
Main Specs:

Diameter: Approximately 1.5" to 1.7"
Internal Length: 6.5"
Run Time: 1 hour (depends on which settings you opt for)
Charging Time: 4 to 6 hours
Contractions: 10 rings for contraction
Sleeve Compatibility: A single reusable sleeve
Last but in no way the least, is the Onyx + dick sucking machine that's made by the famous manufacturer that makes loads of these kinds of devices – Kiiroo! Upon first glare at this marvelous cyberdildonic masterpiece of a BJ machine, I saw that it's significantly larger than the Onyx 2, but it doesn't contain more sleeves – just a single one that can be removed and reused over and over.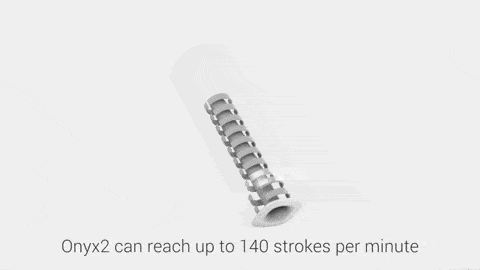 In terms of tightness, let's say it's really girthy and it won't give you a snug-tight fit on your penis like the Autoblow AI. But, I found that useful since I didn't want to strange my package and leave it with purple hues all over it. The diameter of the canal is of average girth ranging from 1.5 inches to 1.7 inches – not too shabby I would say.
While the interior specs are really great, just what you'd find with the large Max 2 by Lovense, and that's 6.5 inches. It's a reasonable length, but if you pack a wallop down your pants – at least more than 6.5 inches – get yourself some other blowjob simulator.
The Onyx + features a more enhanced texture on the outside that is quite firmer and gets you a more solid grasp when in use. Its interior sleeve is made out of Fleshlight's material called SuperSkin which is incredibly stretchy, durable, and flexible while being appropriately easy to clean. It's worth mentioning that whatever you do, you don't want to submerge the whole device in water, since it isn't waterproof at all.

You'll significantly boost up your experience with the Onyx + dick sucking machine which boasts an incredible automatic motor inside. The 10 contracting rings will contract your penis moving upwards and downwards.
Oh, and it's an interactive model as well, meaning you can link to your sex partner's gadget and the sensation will vary, based on the selection of modes or sensations you opt for. It can also connect to any device that supports this capability, and you can even connect it to your virtual reality goggles for some great interactive experience.

When you use the goggles, this blowjob machine will send precise actions to your man meat through a porn video that you're viewing. There are 2 applications that you may utilize for this experience – FeelShare and FellConect – both of which you can download on an iOS or an Android device.
The letdown is just that it's quite expensive, but with the interactive mode at hand – what you pay for is what you get! Well if you're that stingy – don't worry I know you're not – Kiiroo does in fact include a guarantee with every transaction, which I thought was lovely on their part. However, there's a slight drawback. Namely, in order for your warranty to be effective, you'll have to purchase this dick-sucking machine from an approved merchant. That's why, my gents, Amazon should be off-limits when you consider buying this product.
The casing of the Onyx+ is astonishingly well-made, with a stylish black appearance, and a far better gripping than the one seen in the Onyx 2. The grip really comes in handy – pun intended – while the Fleshlight sleeve offers a pleasant touch and features a perforated lining that mimics the feeling of regular insertion. When you combine it with the 10 built-in contraction rings, you'll surely reach your peak very quickly.
Before you start exploring, give the Onyx + a good charging time of 4 hours, which I found to be a little bit infuriating. But, when I got into action, boy – changing who? Besides the automatic mode and the interactive one, the Onyx + features a manual mode when you press the button once more while it gives off a violet hue, meaning it's on the manual mode.
And about the cleaning, since the interior sleeve is removable and, of course, reusable, it's really easy to keep it squeaky clean. You can even submerge it in lukewarm water and give it a gentle scrub off until it's squeaky clean. All things considered, I loved the contractions it led me to feel – and judging that you also like your orgasms strong – so will you!
Pros
3 modes – automatic, manual, and the best of the best the interactive one through a Bluetooth connection and 2 applications
You may use it for solo sessions or utilize your partner for a long-distance satisfaction
Distinctive contractions with the built-in 10 contracting rings
Perfectly safe materials used in the making
USB-rechargeable
Cons
A bit pricey
Too much charging time of 4 hours and a low run time of just 1 hour
Might be too loud for some men

Dick Sucking Machines – A Thorough Buying Guide
If you're new in the automatic dick-sucking machine market, well lucky you've stumbled on here. It's never about what's the priciest BJ machine, but it's about reading through every detail about them and carefully selecting your preferred one. And to do that, you need to go through a bunch of information, like the ideal fit, the cleaning instructions, the material it is made of, and more.
Below, you'll find a thorough guide to familiarize yourself with what makes a superb blowjob machine.
Selecting a Snug-Tight Fit
All I can say is that, whatever you pack in your underwear, you should measure it first and then go through all of the products to locate similar dimensions to fit your man-sword.
Some men like to have a tighter grip and a smaller penis sleeve with a tighter canal diameter, while others like a bit of a loose cannon, so to speak; but still, it depends on what length and girth of your package. Keep in mind that it's not all about tightness, since you want your penis to take a breather here and there.
Material of BJ Machines
Initially, there aren't many materials to choose from in the automatic dick sucking machine industry. But, it's still better than inserting your man meat inside every kind of material out there. That's why a blowjob machine is mostly made out of body-safe materials like silicone, rubber, and TPE.
Not only you'll get a simpler cleaning habit out of them, but when you thrust your penis inside of it, it'll feel like a genuine vagina, or a mouth – without the teeth, of course.
Utilizing Your Dick Sucking Machine
First off – READ THE INSTRUCTIONS THOROUGHLY!
Now that I have your attention, the manual that you'll receive should be viewed in full detail before you even begin indulging in your pleasure. If the BJ machine is battery-powered, you ought to plug it in and let it charge fully. See what it's made out of, what the vibrational capabilities are. Are there any contractions and speeds? Does it have some other modes that you can tinker with?
And if it requires any assembly, you should ready your hands just for that and thereafter start off with your hands-free delight. One last thing, even after you've read through everything – don't forget to apply a water-based lube beforehand!
Verdict and Conclusion on Dick Sucking Machines
Now it's time for the grand finale on which blowjob machine is the best one for me.
Drum roll, please…
The winner in this showcase is – the Lovense Max 2! Why, you ask? It's simple really, it's really affordable, you'll get to utilize the application to find numerous vibrational capabilities and speeds. And lastly, it's quite long for your schlong, meaning that it might as well fit your needs if you're average or a little above average.
It was a tough choice and there is not a close second dick sucking machine because – they all come in second place!
Still, don't let my nitpicking confuse you, and by reading this review to the brim, you'll find what's best suited for you. You won't find any bad products here – hence the title – so the only thing you should worry about is whether the machine will do your John the erotic justice it demands!