(Last Updated On: April 9, 2023)
I recently spent more money on male masturbators than I did on rent and food combined. Had I mentioned that a month ago, I probably would have been crying while I told this story. But contrary to the smart spending habits my parents taught me, I splurged on a proper spooge like a grown ass man. I regret nothing.
How it started
About a year ago, my long-time partner left in a fit of rage. We usually get back together, but after determining that our only thing in common was sex, we decided to part ways for good. As much as I felt relieved about the break, I sure did miss all those late night romps in the sack.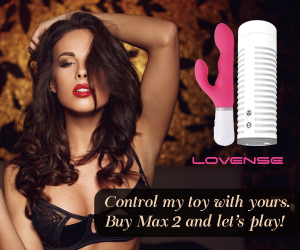 With that being said, I think everyone knows where the story goes from there. My blue balls and broken heart began seeking love in all the wrong places. But between picking up randoms and waxing my own castle, this little king got lonely. So, I stepped my game up by researching the latest in sex technology.
What I found were a bunch of vibrating sex toys made specifically for men – a variable cornucopia of cock-gobbling gadgets with exclusive features and performance-matching capabilities. I was thrown into a kaleidoscope of deplorable fantasies that only I'll ever know about. Sorry I'm not sorry.
Fast-forward to a few weeks later and I get a device of my own. I did lots of research, watched a bunch of awkward videos, and even read customer reviews. However, I was disappointed when my toy arrived but only fulfilled a small portion of my playbook. It was at that moment I knew that there was a potential addiction afoot.
DISCLAIMER: I'm not officially addicted to masturbators for men, I just like them more than natural sex sometimes and a few of my friends think that's a problem. I think they're just jealous.
How it's going
I wasn't kidding when I said I became hooked almost immediately. Although my first device wasn't enough to keep me satisfied for very long, it was different enough to pique my interest in a brand-new way. In fact, it took everything I had not to remove myself from the dating scene completely.
That's because sextech has come a long way since it was first introduced. Back in the day, it used to mean large battery packs, bulky remote controls, and loud motors that told everyone in the house you were jerking off. Now, it's a much more private experience that combines ergonomics with pleasurable discretion.
I mention all of that because I feel like I need an excuse for owning over a dozen male vibrators at this point. If you do the math, that's about one every month since I broke up with my bae. From the outside it might look like I'm having bad luck finding something good, but my dick and I know the truth.
What are male masturbators?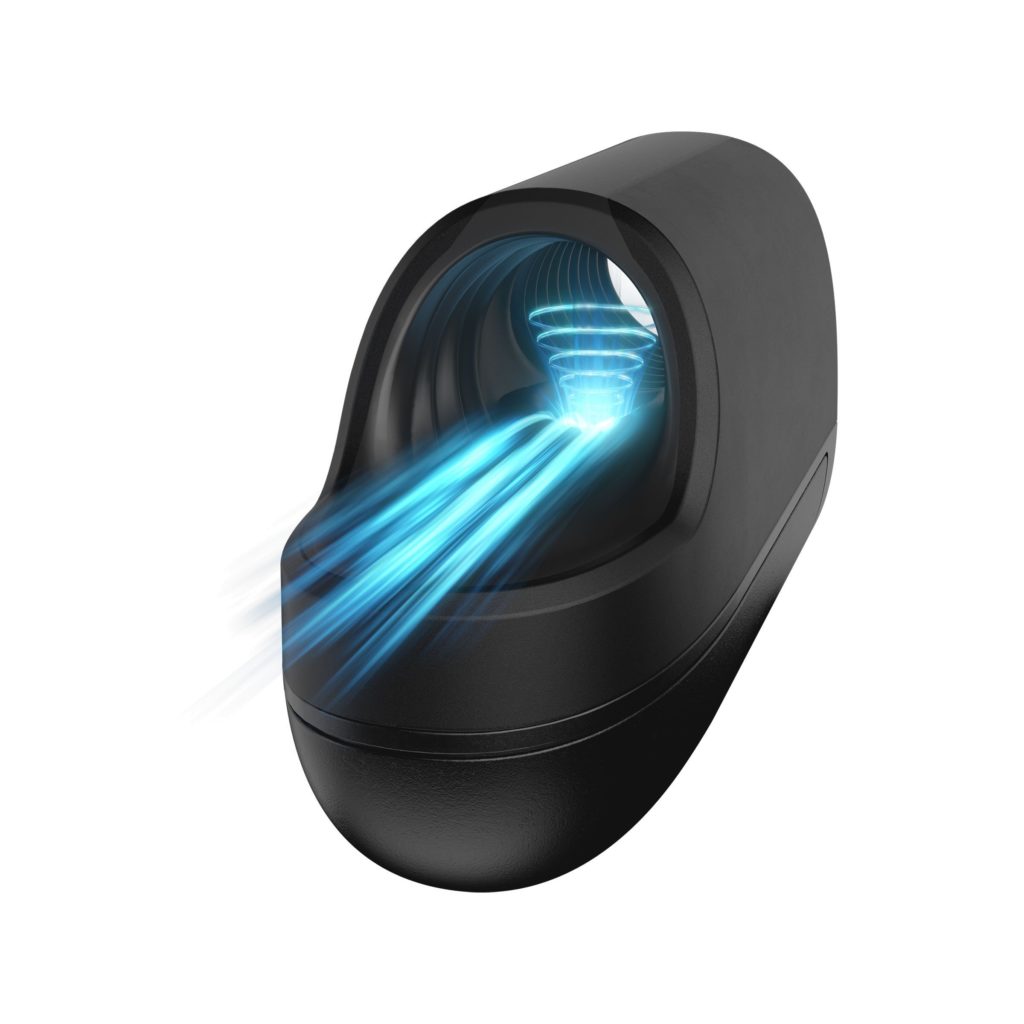 Really quick, I should probably mention what I mean by male masturbators when I talk about them. My favorite devices are peculiar and range in size, shape, design, and functionality. They have features like integrated vibrating motors, motion sensors, and even virtual reality interfaces.
The best products in my collection are also packed with pleasure settings, most of which are fully customizable. I can use my smart phone with a few of them, plus a handful are compatible with a partner's device for real-time interactions. I haven't felt this good about being jerking off since middle school.
Best of all, a majority of today's top male vibrators are either USB rechargeable or plug-in style for non-stop pleasure. I can beat my meat for hours without stopping either way, and even the cheapest water-base lube in my collection works wonders. There aren't many things I can complain about, but I wouldn't talk shit even if I could because then I'd have to pay for play. No spank you.
TIP: At least read a buyer's guide or look at some reviews before buying your first device. You put more energy into choosing your ex.
5 things I learned from my first experience with a male masturbators
I learned a lot from using a men's vibe for the first time. And I learned even more with each pleasurable pass. I wouldn't call myself a pro or anything, but I would say that I could hold my own in a kinky conversation. At the very least, I now know these five things:
#1. Always read the instructions.
It doesn't matter how horny you are; don't throw away the owner's manual. In it, there are instructions on how to operate and care for your new device. If you toss it out, you'll end up confused, injured, or disappointed. That's especially true if you choose one of the high-tech devices out there.
I made the mistake of thinking I knew it all. My first device seemed relatively simple, so I ignored the warnings and did my own thing. As a result, I got a rash on my balls, a broken device, and a bunch of weird looks from my dog. Always read the instructions, boys and girls. They're crucial.
#2. Never skip out on the lubricant.
Great hand jobs and blow jobs always involve luxury-grade lube, so why would this be any different? My foolish ass figured it was, so I only used a small dollop of lubricant on my first pass. News flash: it doesn't matter if you're using a manual or automatic device. Chaffing is still a very real concern.
Add in the fact that lubrication enhances the sensations, and it all makes sense. While buying and operating your toy may be expensive upfront, don't skip out on the lube if you know what's up. Many times, the device's manufacturer will recommend a specific brand or formula, so pay attention.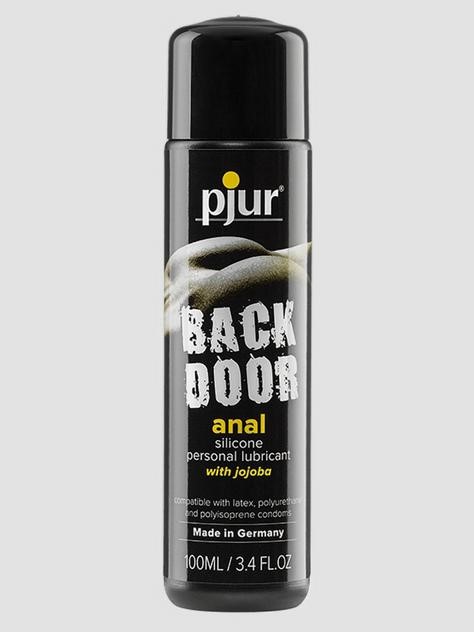 #3. Clean it before and after each use.
Did you know that your sex toys can be dirty even before you use them? That's because airborne bacteria and environmental debris settles on the surface over time. The best way to combat that is to keep your device put up in storage at all times, but even then it's not completely safe.
So, I learned that you've got to rinse and/or wash your playthings prior to introducing them to your penis. I'll spare you the details, but let's just say it involved lots of painful redness and the tip of my shlong. Don't make me tell you twice to lather, rinse, and repeat with your penis vibrators.
#4. Practice makes (almost) perfect.
They make these things so simple nowadays that regular guys like you and me assume the best. But too often, we end up getting the worst. That's usually due to our lack of experience using high-tech or high-performance sex machines. So, even our brightest beater-offers can get confused sometimes.
What I learned is that each session gets better when you use one of these machines. Over time, you become more familiar with your body and with how the device operates. You begin to understand the subtle nuances of your orgasms and it turns into masturbation magic if you have enough patience.
#5. Not all that glitters is gold.
At first, I figured that the only devices worth my time were the high-priced contraptions with popular branding. What I discovered was quite to the contrary. As it turns out, branding has nothing to do with my ability to get off. However, it certainly helps to "keep it in the family" if you're into interactive play.

All things considered, though, even some of the less expensive devices had my toes curling and teeth clenching. I found that as long as the toy had the right texture, was the proper fit, and was made from skin-safe materials, everything felt fine. It was only when I wanted to get fancy that there was ever a problem.
BONUS LESSON: Keep the damned thing charged at all times.
I know these products are designed to last for a long time, but that's only half the story. You can't just use up the battery and then walk away when you're done. There's an entire maintenance process involved, and it includes washing, drying, recharging, and putting away your toys like mama taught you.
So, after a while, I started looking for the device that came with charging ports that doubled as drying racks. That way, I could get my rocks off efficiently and then kill two birds with one stone while I chased my insatiable appetite like a fiend. It started to look like an assembly line in my bedroom for a minute.
The moral of the story
Even if you're new to jerking off or unfamiliar with male vibrators, you can't ever have enough of these things because they're all so different. Each one has a unique size, an exclusive shape, one-of-a-kind features, and peculiar functionality. It's virtually impossible to choose the best, so I try not to. Instead, I treat them like potential partners without all the fits of rage.