(Last Updated On: November 15, 2022)
An in-depth review to uncover if one of the most talked about sex machines of 2022 is worth the hype.
It wouldn't be the first time that a machine is doing what we are capable of doing. Among the new releases of 2022, the Lovense Sex Machine is one product that has everyone talking.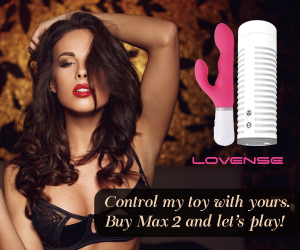 Before we get into the Lovense Sex Machine Review, what exactly is this product?
In summary, the Lovense Sex Machine is a mechanical sex product designed to simulate a penis thrusting motion. I have used it several times and trust me when I say that it constantly makes my partner jealous.
It has two arms with dual dildos that can be used by two people at once. You can control it with the Lovense remote app at close range or at a distance, and you can tune it for a variety of angles, stroke speeds, and stroke lengths. Additionally, you can manage it using the remote control that is attached.
Now that we know what the product is, let's get right into the Lovense Sex Machine Review.
Lovense Sex Machine Review — Pros And Cons

Pros
You get an extremely powerful thrusting action.
It's adjustable.
Two persons can simultaneously use it.
The machine is detachable with ease and also easy to assemble.
It comes with a storage bag.
It is relatively silent when the volume is turned down.
It's sturdy and weighty.
Angles, stroke speeds, and stroke durations can all vary widely.
You can use the Lovense Sex Machine in a variety of imaginative ways.
You can access it through remote control and an app for control.
You can control it from a long distance.
It synchronizes with music as well as any ambient sound.
Cons
At approximately $700.00, the Lovense Sex Machine price is deemed to be quite expensive.
You'll need a lot of space to store it and it must be disassembled to fit in the storage bag.
The machine can get loud, unstable, and twitchy at its quickest settings.
The dildos appear to be of low quality.
Presently has a two to a three-month waiting period.
Lovense Sex Machine Features
We've seen dildos attached to the end of a thrusting machine, but the Lovense sex machine attachments come on two ends of the machine and offer two users to simultaneously have some fun.
With this design, a single user or a couple can easily change the machine's insertion angle. Although cautious maneuvering will probably be needed when sharing the toy because raising or lowering one end will also lower the other.
But that's not all there is to the Lovense Sex Machine; let's get right into the details.
Specifications
Material: Dildos are of silicone material, whereas the machine is made of metal.
Dimensions: 10 inches wide, 17.79 inches long, and 17.72 inches tall.
Color: Silver and black with a pink logo
Mechanism: App-controlled sex machine
Cost: $699.00
Weight: Approximately 27.55 pounds
Motor specifications: 24 V, 5 A
Electrical input: 50–60 Hz, 100–240 V
Speed: 300 strokes per minute.
Assembly And Disassembly
The body of the Sex Machine measures 15.98 inches long by 5.71 inches wide when assembled, or 17.72 by 17.79 when the support legs are included. And its pair of dildos measure, respectively, 5.42 inches and 6.3 inches.
A manual, quick start guide, and assembly instructions are included with the Sex Machine in addition to the product, the dildos, the power supply, and a control box.
To make moving it from one area to another a little easier, it can be quickly disassembled and comes with a sturdy storage bag.
You just need to know where the closest outlet is because it is a plug-and-play device, so you don't need to bother about charging it.
Here, it could be a little complicated because you have to deal with a separate power source and its wire remote control. Fortunately, the cords for both should be long enough, and if not, extension cords are there to help.
Lovense makes it known that you should turn the control of the device to OFF before turning it on, presumably to avoid a sudden jump from 0 to 60.
Construction Quality And Aesthetics
The two attached dildos are made of silicone, while the remainder of the device is constructed out of a metal that is neither mentioned in the user guide nor on the Lovense website. The equipment is supported by massive, solid metal legs and supports.
Despite claims that the dildos were made of silicon, they appeared to be flexible and of low quality. Since the dildos are connected to the gadget using the Vac U Lock mechanism, other sex toys can be used with it.
I thought the aesthetics were a little heavy on industrial looks. I know it's a 'sex machine', but they could have done better than a skeletal design.
Lovense Sex Machine Review — Usage And Performance
Power And Speed
At peak performance and a top speed of 300 strokes per minute, there is no doubt that the Lovense Sex Machine is arousingly powerful. Despite the mechanical vigor, it's also incredibly adjustable.
Its stroke length, height, and tilt, for instance, can all be adjusted whenever and however the user pleases.
Additionally, because the main shaft of the device has Vac-U-Lock connection holes on both ends, its pair of dildos may be swapped out for any similarly compatible accessory.
And the Sex Machine comes with a connected controller to control its stroking pace and turn it on or off for those who prefer a less sophisticated sex machine.
Controlling the Lovense Sex Machine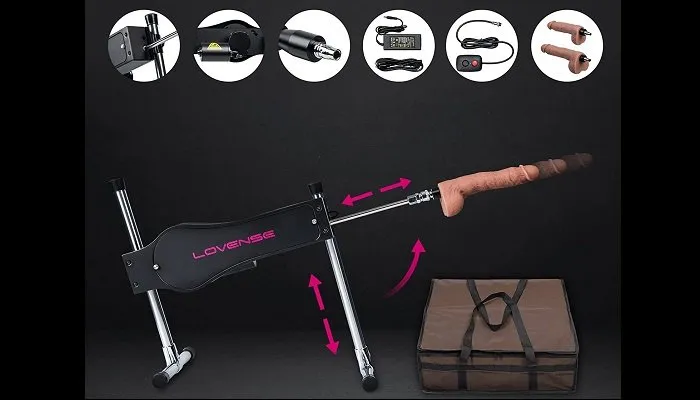 To control the Lovense Sex Machine, install the app and pair it with the device. There are numerous methods for controlling the gadget after this is completed.
First, you can use the remote to draw your own custom stroke patterns on the app or modify the pace of a conventional stroke (much like you could on the machine control).
The Discover tab also allows you to view the most popular patterns as well as patterns that other people have created.
If you want some music, it also allows you to sync the machine to thrust to your preferred tune, which I think is a bit fascinating.
You can pair the device with the app to make it more responsive to the sounds around you, which is a nice feature (as heard by the microphone on your phone). This implies that the machine will become more intense the louder you moan.
The Lovense Sex Machine also has a hardwired dial controller that you can move up or down to change the tempo in addition to the app-control option, which allows you to have an endless variety of fun.
You can enjoy slow, soft thrusts on the lowest setting, but bringing it up to the highest setting will put you in a state of blissful 300 thrusts per minute.
Sex Positions, Flexibility, And Versatility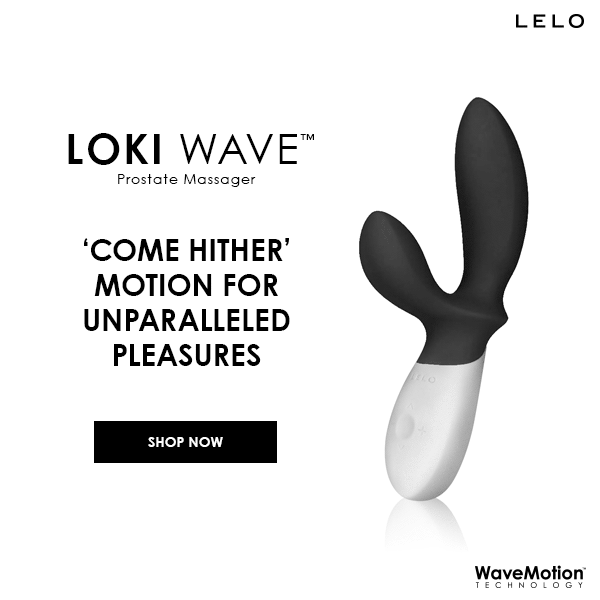 The Lovense Sex Machine can be in a variety of positions because it can adapt to various strokes, angles, and dildos.
On all fours, with the dildo approaching you from behind, is the preferred position for using the Lovense Sex Machine. However, there are a variety of positions you might adopt based on your body and creativity.
The Lovense Sex Machine is quite versatile. The high-tech Lovense app's extensive control settings, long-distance control, various angles you can adjust the machine to, and the ability to utilize it for one or two people combine to create an almost limitless number of alternatives.
Also, you can play anal and vaginal with two persons at once with the machine.
Adjusting Thrust Depth On The Lovense Sex Machine
The Lovense Sex Machine is simple to set up, with a range of heights and settings, and can be adjusted up to 90 degrees to exactly hit your most sensitive spots.
As you can adjust the machine to pound you at an angle that would directly stimulate your G-spot for a longer period of time and let you experience the thing you can only see in movies, this can be a great alternative for individuals who are having trouble experiencing an orgasm from G-spot stimulation alone.
Lovense Sex Machine Attachments
Any toy that is compatible with Vac U Lock can be attached to the Lovense Sex Machine. Since strap-on harnesses and other equipment are frequently used with these toys, numerous attachments are available.
Most Lovense sex machine attachments are dildos or anal plugs, however, they may be purchased from numerous stores and come in a variety of shapes, sizes, and patterns.
Final Thoughts
Among the best sex machines of 2022, the Lovense Sex Machine offers a powerful yet flexible option. Even though I think $699 is a lot of money, and not to be considered a budget option, the product offers enough to justify the Lovense Sex machine price. Additionally, I have a positive impression of this product, given the strength, accessibility, and accessory options it provides. So, in my opinion, Lovense released yet another amazing machine to complement their assortment of entertaining and engaging sex toys. This product is for you if you're looking for a versatile machine that can handle two users using it simultaneously.
P.S: (whispers quietly) the Lovense Sex Machine orders are billed and shipped discreetly. Your neighbor doesn't have to know what is in your delivery.
Read More …. The Hismith Sex Machine Review