(Last Updated On: October 18, 2022)
Anal sex carries a negative connotation of being painful, which makes plenty of people back away from trying it. Anal sex should be pleasurable and painless. Yes, it will take more work than vaginal sex, but with a little care, it should be painless and fun. This guide has great tips for those who intend to try first time anal sex. And you must try anal sex; don't dismiss something before you've given it a shot. So let's look at some tips and techniques that make anal sex for beginners more fun.
Things To Know Before You Have Anal Sex For The First Time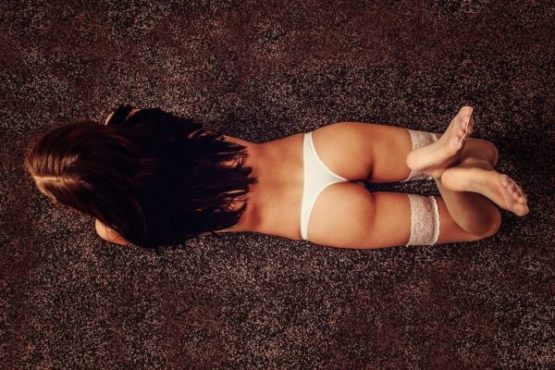 Plan Before You Have Anal Sex
Anal sex for beginners should not be spontaneous and spur of the moment. Going straight to it will make it painful, and might cause other problems, including bleeding. You have to plan and prepare for anal sex.
Cleaning Up Before Anal Sex
You should clean up, i.e. poop before having anal sex. A majority of people will be fine simply by pooping before they have anal. If you're unsure that pooping is enough, you can use something like an anal douche, though that is unnecessary. An enema is overkill, and should not be utilized unless necessary, or as part of a fetish.
Lube Up
Here's the secret to the best anal sex techniques: lube up! The anus isn't self-lubricating, so using lubricant will help make things easier and smoother. Better the things are, easier will it be to have anal sex. Water-based lube is the simplest option, although it dries up quickly. Silicone-based lube should not be employed if you intend to use silicone-based toys. Oil-based lube is best avoided because it can cause deterioration and tear in latex condoms. Which brings us to the next point.
Do not use products like numbing creams. While no one should be using them (unless medically necessary), they should be a big no for first time anal sex. As you learn the ropes, pain is your friend. It's better to have a small tinge of pain and know that you should prepare more, rather than not realizing that things have gone wayward before it is too late.
Always Use Condoms During Anal Sex
Even if you are very thorough, there will be a tiny amount of fecal matter still in there. Unprotected anal sex is the reason for several health problems, and carries a greater risk of sexually transmitted diseases. You also risk Hepatitis B, and at the very minimum, a urinary tract infection. Nothing's worth that kind of risk. Use a condom.
No Double Dipping
Here's a simple rule of hygiene to remember, whether you're still learning anal sex or preparing to have anal sex for the first time. Once a condom has been inside the ass, it does not go inside the vagina or mouth. If you're moving to either of those, change condoms. You will also have to change condoms frequently while having anal sex since it is more taxing on the condom as well.
While I will suggest you try it at least once, do not let yourself get pressured into agreeing for a sex act you do not like.
Use Toys During Anal Sex
Yup, toys are awesome for novices to anal sex. Small toys can open up the world of anal sex to you, preparing your anus for larger toys or the penis, as the case may be. Plus, they can be a lot more fun. If you are male, you can make use of a prostate massager for amazing, and more intense orgasms. While the same benefit is unlikely for women, anal toys can make things more pleasurable and fun.
Anal Training And Stretching
Anal sex techniques like anal training and stretching can help you prepare better for anal sex. The point is to prepare your sphincter for stretching and pressure that penetration brings. The sphincter is a ring of muscles at the tip of the anus that controls the stretching of the anus, and handles the movement of things in and out of the rectum. You will need to do a bit of work to convince these muscles to relax easily during anal sex.
Read the full guide on anal training and stretching.
Having Painless Anal Sex For The First Time
I did say this anal sex tutorial is all about having painless fun times. Here are some simple techniques you can use to make anal painless.
Start With A Finger
As I said, it will take time before your anus is prepared to receive something as large as a penis. Start with inserting a finger into your anus. You should go slow rather than pushing your way through. You can move your finger steadily, stop, or even pull back a bit. It's all fine as long as you're comfortable. Gradually, you'll find your sphincter relaxing around your finger, and it will be easier to move the finger.
At this point, you may start thrusting your finger a bit and create more space. Being slow is key, so don't imagine your finger working like a piston. Once you are comfortable enough with this, you can add another finger to push things along.
The area most resistant to anal penetration is about 0.5-1 inch inside the anus. Once you're past this area, you will feel things getting easier as the muscles relax and you start feeling more pleasure.
Your partner can do all the things mentioned in this technique. It may in fact be easier to have your partner handle this. Just be sure that your partner understands that he should stop the moment you say so, and follow your anal sex instructions clearly.
Go Super Slow
This is important for beginners to understand. At no point should you start going fast. It is best to keep a super slow pace, not just for entering, but also while withdrawing. This applies to all cases, whether you're using a finger, a dildo, or a penis. The speed must be very slow and deliberate.
The Main Event — Anal Sex For Beginners
Once he can insert two fingers in the anus comfortably, you may decide to use three fingers, or just put the penis in action. The general rules stay the same, even with the penis involved. The penetration has to be slow, matched with slow thrusting and slow withdrawal of the penis. You may manage to speed things up after some experience, but beginners should stick to a snail's pace.
Best Positions For Anal Sex Beginners
Put Him On His Back
Putting him on his back has the advantage of letting you stay in control. This will be a cowgirl-type position where decide on the speed and movement and control the thrusting as you see fit. This can be very helpful for first time anal sex, as you can be sure that you are the one in charge.
Take things slowly and take your time. Going fast can be painful, and may take the fun out of anal sex. If you experience discomfort or pain, slow down and relax. You can also stop for a while and let your anus and sphincter adjust to the size of the penis. Once you are comfortable and sure, you can allow him to start thrusting a bit.
Doggystyle Position For Anal Sex
A doggystyle position works just as well, but this time, your partner will be in charge of inserting and thrusting. Make sure you communicate clearly and your partner understands that he has to listen to you.
Clitoral And Vaginal Stimulation
With anal sex going on, your clitoris and vagina will be all away from action. I bet they would love some stimulation! Get a vibrator in on the act. You could go with a simple, bullet vibrator if clitoral stimulation is all you want, or get more using a g-spot or rabbit vibrator.
If toys aren't at hand, you could ask him to do it for you, or just try some good old-fashioned masturbation and finger yourself while you have anal sex.
Communicate And Be Clear
Communication is essential for any part of great sex, but it is even more important for anal sex beginners. You should be able to communicate with your partner clearly and make sure he understands all that is going on and is amenable to instructions you offer. Talk about it, and shake things up a bit so you can get more fun out of anal sex.
FYI, for more advanced kinklers, we have a great guide on anal hooks.
First Time Anal Sex — Conclusion
Don't give in to the taboo. Anal sex doesn't have to be painful or uncomfortable. What you want from your first time anal sex is a painless experience. This guide is intended to be a simple anal sex tutorial for beginners. Make use of it, and add another dimension of fun to your bedroom!