An anal hook (or ass hook) is an advanced sex toy. If you're a beginner looking to try something out, turn back now and consider picking up a good quality butt plug instead. Those intending to use an anal hook should know exactly what they're doing. At the very least, your partner should be familiar with this sex toy and its uses. Using this toy is not a solo activity and is best worked with at least another person involved. 
Top 7 Anal Hooks In 2021
A Primer on Anal Hooks
What Is An Anal Hook?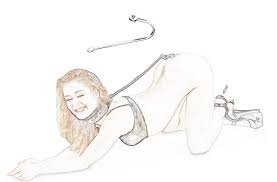 Anal Hooks are sex toys usually in the shape of the alphabet "J". There are other variations available, however, the hook shape continues to be classic and most common version. Another notable, though less common version is the "U" shaped hook. One end of these hooks is designed for insertion. It is often marked by the presence of one (or more) balls. The other end remains outside the body and often has a ring attached.
The most popular material for anal hooks (ass hooks) is stainless steel. Medical grade stainless steel is the favored choice, but other lower quality and cheaper products are available as well. A good quality product is easier to clean and sanitize. It also poses a lower risk for the body. Oh, and you already know this, but no double-dipping with anal toys. 
Uses And Positions For Anal Hooks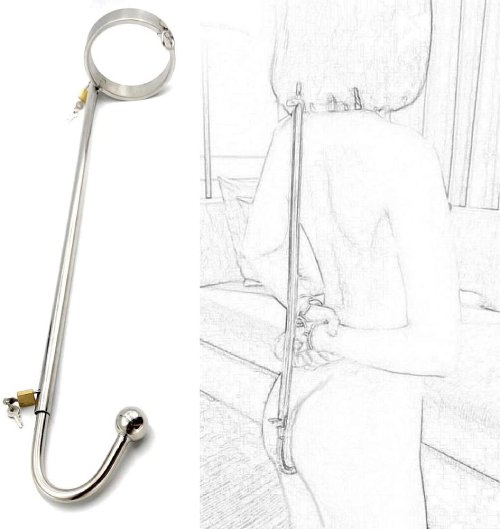 As the name implies, an ass hook is used anally. Inserting one of these often isn't any more work than using a butt plug, but it's knowing what to do with the handle that makes this an advanced toy. You can keep anal plugs inserted for several hours or even throughout the day and enjoy pleasure. Anal hooks restrict movement and many people do not feel pleasure while using them.
In fact, the most common scenario for using a hook is for BDSM/bondage play. After the hook is inserted, the ring at its end is used to tie ropes. Tying ropes can include putting pressure on parts of the body, including the butt.
The whole idea of the toy is to restrict control through mild to medium anal pain/discomfort. As long as the sub doesn't move, he/she won't feel pain, but moving out of position will provide discomfort. So this type of anal play is more about control than sexual pleasure.
While ass hooks are not torture devices per se, they're used to assure correct positioning and complete control by a dominant over a sub.
Keep in mind, there is a healthy limit on the pressure you can keep on the sphincter and butt. If things start getting painful, it makes all the sense to stop. Safety is an incredibly important part of using anal hooks, and of course, BDSM in general. Make sure you have a safe word.
Notable Anal Hooks To Buy
1. Anal Hook with 3 Interchangeable Stainless Steel Balls
FST Stainless Steel Anal Hook, Buttplug Hook with 3 Interchangeable Heart Balls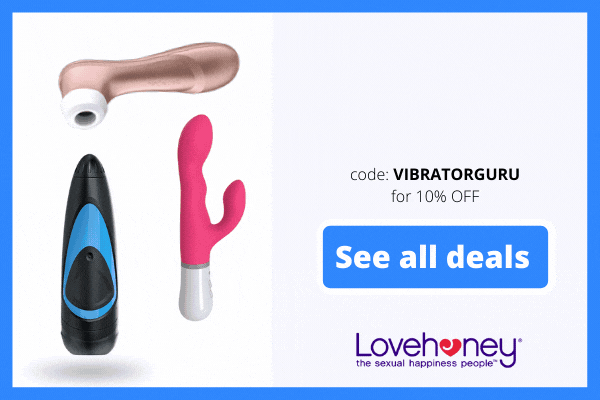 Made of high quality stainless steel with a smooth surface that does not irritate the skin. The ring at the end of the anal hook can be used with the chain and the rope. You will get another way to play.
See latest price
This hook comes with a set of three interchangeable anal beads. Each of these stainless steel balls is of a different size and can be placed to meet your requirements. The available sizes are 35mm, 40mm, and 45mm. All of these are fairly heavy as well, so the hook makes its presence felt loud and clear.
The manufacturer makes it a point to say that the balls are actually stainless steel and not some chrome-plated gobbledygook. Personally, I'm not much of a fan for replaceable balls. The smallest problem is that they can make the hook a pain to clean. A larger problem is that they risk coming off while inserted and can cause big problems that way. To be fair it's not like a quality product is just going to let some balls lose. Even so, I'd rather be on the safer side.
Coming back to the topic, this is a solidly constructed high-quality piece. You can expect the metal and bottles to last, and not be at the risk of rusting or quickly degrading.
Pros
High-quality materials
Good construction
Interchangeable balls offer more choices and range
Cons
Interchangeable balls implies that you need to secure them properly before using the toy
2. Sexbaby Anal Hook Sex Toy
Sexbaby Anal Hook Sex Toy is made entirely out of steel. The insertable end of this toy has three anal beads, each with varying dimensions. The ball placed first for insertion is the smallest, and the balls keep progressively increasing in size. 
The diameter varies from 0.75 to 1.38 inches. In fact, the first one seems rather small compared to the second and third ball. A ring is included on the handle and can be used to pass a rope through or tie the person using this toy.
Pros
Very affordable

Steel construction

Arrangement of the balls makes it more interesting
Cons
Average construction quality
The finish could have been better
3. Miss Darcy Steel Anal Hook
Miss Darcy Stainless Steel Anal Hook
This is ideal for making rope and anal play work together for pleasurable sensations with the anal hook. The way your partner moves when tied determines how the steel ball will move inside of her /his anus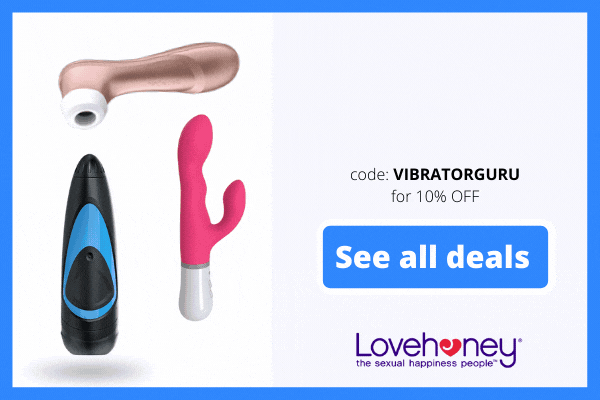 See latest price
If naming was the main criterion, I'd say this one wins big. Miss Darcy sounds like quite a name for an anal hook. This is more of a classic design for anal hooks, with a ball topping the J-shape hook. The ball has a 1-inch diameter and can be considered to be a medium-sized. Total insertable length of the hook is 6-inches.
Miss Darcy Anal Hook's external side contains a ring for placing ropes and similar items. Being made of steel, this sex toy is fairly reliable and has a good finish. It can seem somewhat light, though overall it offers the best value for money.
Pros
Excellent value for money
Steel construction
Comfortable (for an anal hook)
Cons
Not a solid piece of metal (hollow tube)
Can feel flimsy
4. Steel Stainless Anal Hook With Butt Plugs
This set takes a more unconventional look at things. The insertable part of the hooks is replaced with a classic butt plug. Its external part still performs the same duty, as in, it includes a ring where you may add ropes. The included butt plugs all take different sizes, going from small to large.
Considering dimensions, the smallest one is 1.1-inch in diameter, followed by 1.3-inch, and 1.6-inch diameter plugs. Overall, the butt plugs go towards the larger side of things. As in, 1.3-inch is a classic diameter for the larger butt plugs. At 1.6-inch, we really are talking big. A "key" style option is also included, allowing this set to be used as regular butt plugs, doing away with the hook part.
Usage of the hook is questionable anyway. With the pressure applied, there's a continued risk of the plug fall out. While a classic hook holds things well in position, using a butt plug as the insertable end changes the dynamics significantly. Made from steel this is still fairly useful as an anal hook, though the best use is for butt plugs.
Pros
More comfortable than classic hooks
Good value for money
Cons
Works more efficiently as a butt plug than an anal hook
Finishing is below average
5. DOMINIX Deluxe Medium Anal Hook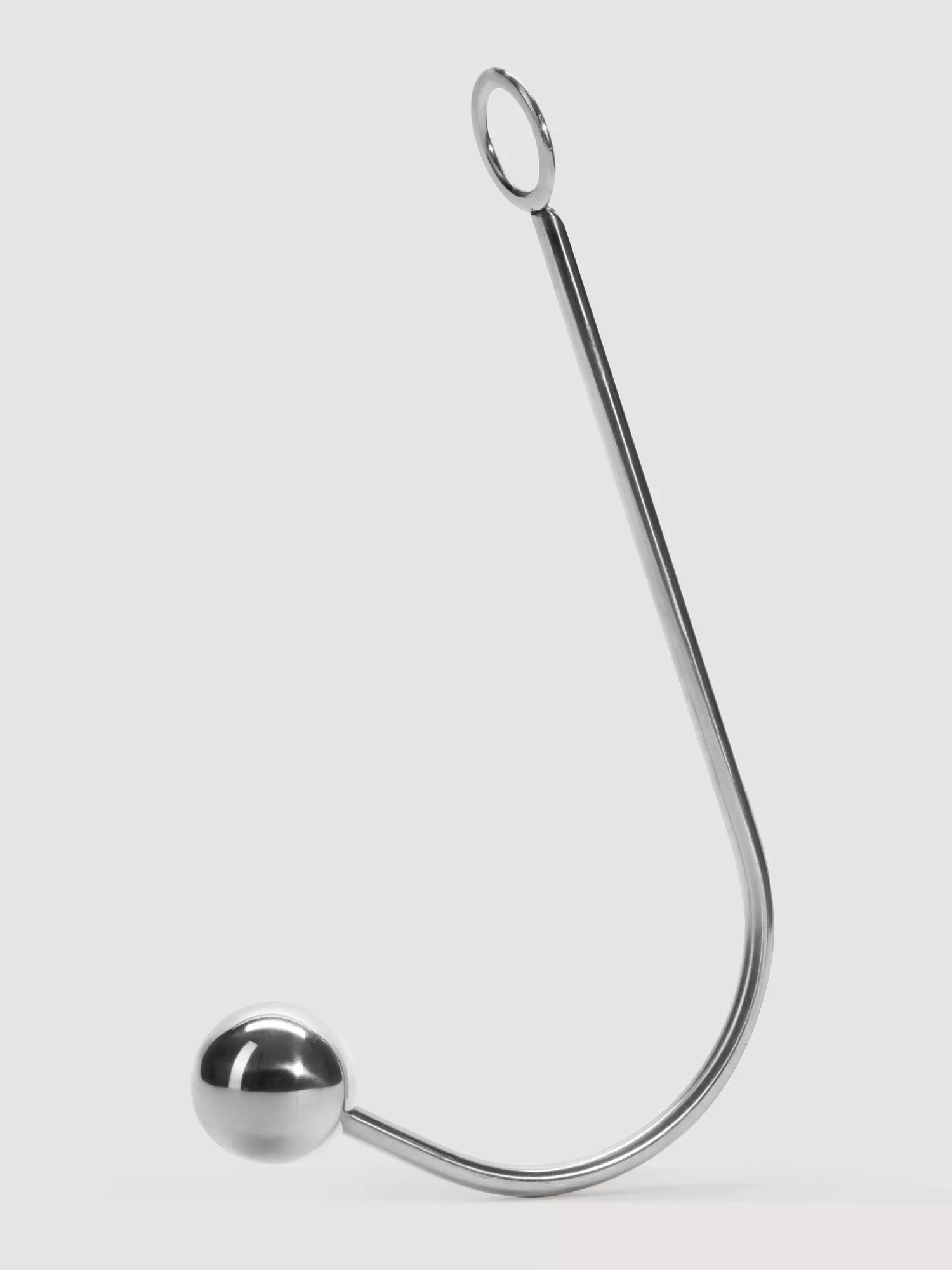 DOMINIX Deluxe Medium Anal Hook
For intense BDSM exploration and advanced predicament play, this DOMINIX hook ensures your sub maintains perfect posture while enjoying profound anal or vaginal pleasure. Try attaching ropes and restraints to the ring for truly trussed-up gratification.
See latest price
Dominix Deluxe Medium Anal Hook is a quality anal hook made from stainless steel. This is not a hollow tube, and is indeed a solid block of high-quality metal. The total length of this plug is 11-inches, though the insertable length is at 6-inches. Its insertable end is topped by a ball.
At its widest point, the circumference of the ball is 4.9-inches. Interestingly, the ball is removable and can be screwed back into place as necessary. While most of the toy is stainless steel, the ball is made from aluminum. I can't understand why they chose to throw in aluminum for the ball instead of steel. I mean, if you're making the whole hook of steel, why skip the ball? More so, when this anal hook is supposed to be a premium, high-quality item and not some cheap "value for money" product.
Pros
Very flexible
Durable rubber sole
Quick-dry fabric
Convenient slip-on style
Very breathable
Durable and longlasting
Abundance of color selections
Cons
Look like water shoes
May run small
6. Stainless Steel Hook Plug With Ball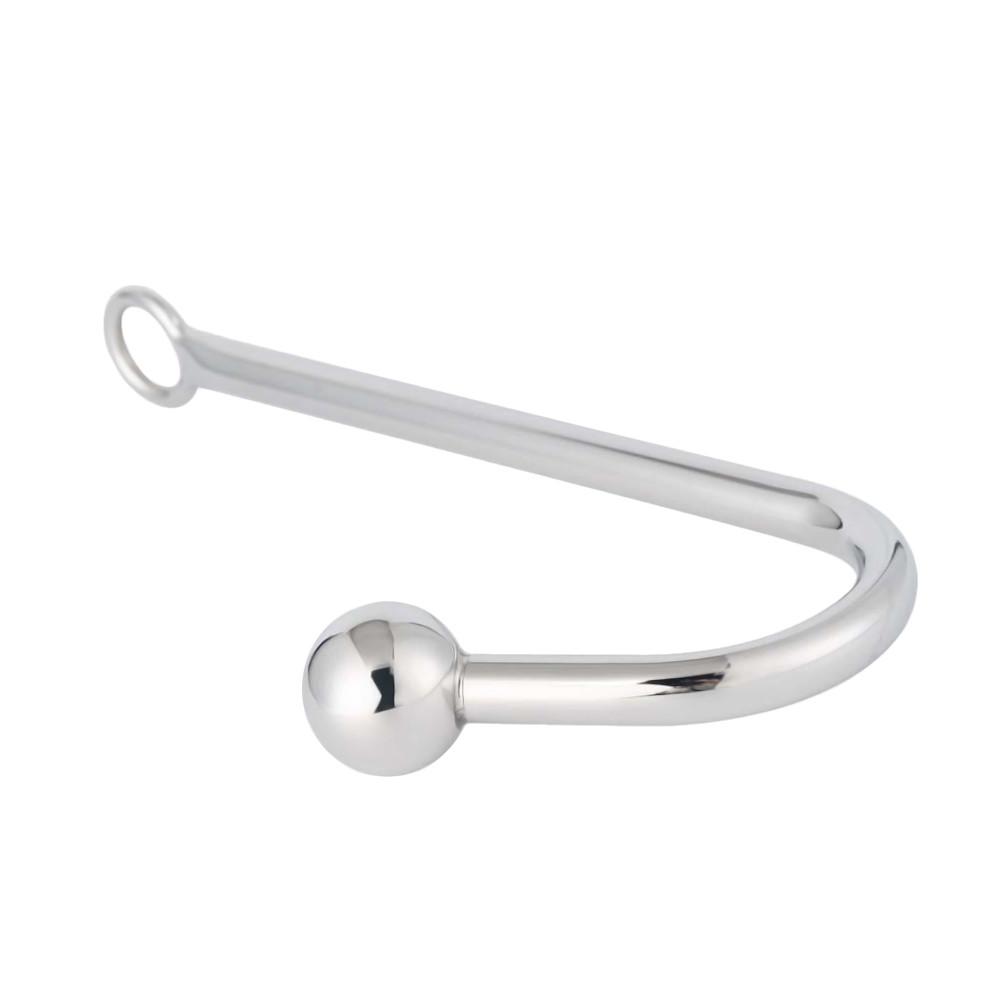 This is one of the best quality hooks available. Rather than push for more choices and options, this hook simply focuses on its job. And it does it well! Stainless Steel Hook Plug With Ball is a solid toy made from stainless steel.
There are four sizes available for the ball at the end, though it is not replaceable. You pick a hook and a ball, and stick with it. I prefer this approach because I feel uneasy with removable balls. It's just way too risky. All four sizes offer balls of varying diameters. These include the small size at 0.79-inch, medium at 0.95, large at 1.18, and XL at 1.58-inch. Now that's an interesting size range and makes it possible for a whole range of users.
Being made from stainless steel, the toy is remarkably easy to clean and sanitize. It's also fairly long-lasting, and you don't have to worry about the toy giving way randomly.
Pros
Very flexible
Durable rubber sole
Quick-dry fabric
Convenient slip-on style
Very breathable
Durable and longlasting
Abundance of color selections
Cons
Look like water shoes
May run small
7. AKStore Steel Stainless Anal Hook
Let your kinks and fetish fly with this stainless steel anal hook. In appearance, it is quite similar to the Miss Darcy anal hook we see on this list. Both products are, however, fairly different. Insertable length of the AKStore Steel Stainless Anal Hook is 5.12-inches and the ball diameter is 1.2-inches. This one looks a more manageable hook, as something that could be used on someone just starting with hooks.
Another version of this hook is also available, where two balls are included on the insertable side. Interestingly, the balls are not placed close together like in other hooks or differently sized. Both balls are of the same size, and have a gap between them. This creates a unique sensation that's rare in hooks. It's not necessarily better, it's just something to consider.
Where this anal hook really lacks is quality. While the product seems amazingly good in theory, it falls behind in practice. The finish isn't as clean, and it's a thin layer of metal that holds this hollow tube in place.
Pros
Good looks
Good value for money
Interesting design options
Cons
The finish is below average
The anal hook is a hollow tube of metal and feels flimsy
Making A Careful Choice
I do recommend that people experiment with their sex toys and use their imagination for more fun. In some cases, it's also worth to know your limits before taking the plunge. Using an anal hook is best left to experts, and certainly shouldn't be considered a toy for beginners. It's fun and its application offers more, but the usability is best enjoyed in more experienced hands!