(Last Updated On: March 9, 2023)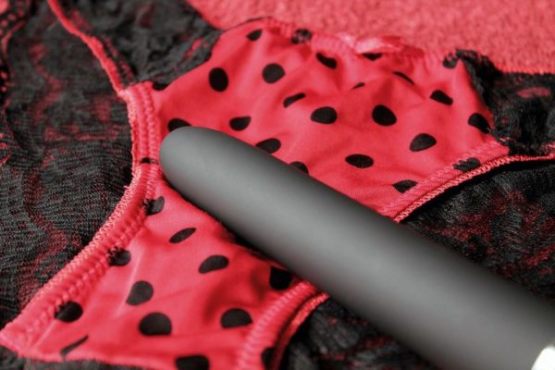 Cleaning your sex toys is important, as is knowing the correct way to clean them. A dirty (or poorly cleaned) sex toy can lead to all sorts of health problems, including yeast and bacterial infections. Plus, there's a good chance your toys aren't cheap, so it's best to take good care of your toys, for your health as well as your money. Knowing how to clean your sex toy is also dependent on the type of toys and the materials they are made of. If you have to ask, no, one method does not work for all toys.
Cleaning Porous Versus Non-Porous Sex Toys
Porous sex toys usually offer some amount of flexibility and are therefore fairly popular. They can sometimes also be cheaper. Non-porous sex toys usually have little to no give, and can be fairly expensive.
If you are making a choice between porous and non-porous, always choose the latter. Non-porous toys can be sanitized relatively easily, and as such are much better for sharing with partners, or even for your own personal use.
Popular non-porous materials:
Silicone
Glass
Metal
ABS hard plastic
Ceramic and wood (under specific conditions)
Porous toys, on the other hand, can allow fluids and bacteria to permeate into their surface. While there are methods to clean them, the risk posed is real as you cannot be sure if you got every bit of fluids or bacteria. If you sense a smell from the toy, it's time to throw it away. Some popular porous materials used in sex toys are TPR and latex. There are several manufacturers who claim they use non-porous TPR in their toys. While medical-grade TPR can be non-porous, I wouldn't take the risk.
Popular porous materials:
TPR
Jelly
Latex
Rubber
PVC
Realistic
Other materials
Knowing how to clean your sex toy is important, but choosing the right material for your toy is far more important. Many porous toys also risk containing phthalates, which are toxic materials and can be carcinogenic. I will talk a bit about cleaning your porous sex toys, but the best thing you can do is throw your porous sex toys away.
Maintaining Good Hygiene With Shared Sex Toys
You have to be all the more careful if you are sharing toys with a partner because improperly cleaned toys can transfer problems like yeast infection from one partner to the other. If you are using a toy made from porous materials, put it in a condom before use. You should use a non-lubricated condom for this purpose, as specific lubricants and toy materials often don't go along.
It's okay to use condoms that employ water-based lube. Most condoms, however, employ silicone based lube and thus should not be used with silicone toys. Porous toys generally have oil in them, and latex condoms don't work well with oil. In such cases, It's best to use a polyurethane condom with water-based lube.
How To Clean Silicone Toys
A high-quality silicone sex toy can be sanitized and is non-porous. Silicone sex toys (apart from offering great advantages as a non-porous material) are also very easy to clean. You can simply wipe the toy with mild soap solution. Do not use antibacterial soap or perfumed soap, as some traces of the soap can stay on the toy, and cause inconvenience and irritation when used.
Many manufacturers of high-quality silicone toys (including Lelo) also offer special cleaning sprays. You can use the spray to clean your toy.
If you are using a silicone dildo, boiling it for 3-5 minutes in water is a great option. Especially so if you are using the toy for anal use, and thus need to make sure the smell goes away. Vibrators should never be placed in boiling water. You can also consider a 10% bleach solution rinse or alcohol wipe-down for the toy – but check with the manufacturer to see if that's okay.
Cleaning Your Glass Sex Toys
Glass sex toys, much like silicone, are easy to clean. Simply wipe it down with a mild soap solution, or 10% bleach solution. You could also consider sanitizing your glass sex toys with boiling water. Be careful that the glass does not hit the boundaries of the container as that increases the risk of chipping or breaking.
Ceramic And Wood Sex Toy Cleaning
Ceramic and wood are both non-porous materials, however, both need to be properly finished to be considered non-porous. It's best to buy these types of toys from reputed manufacturers only, as a good quality finish is a must. Wood toys should be cleaned with a soft cloth and no abrasive materials are to be used. Ceramic toys can also be cleaned with a 10% bleach rinse or a mild soap solution. I would avoid taking any of these toys near boiling water to be sanitized.
Cleaning Your Metal Sex Toy
Metal sex toys are usually the easiest to clean. They're non-porous, and have better resistance than most other materials. You can place these toys in boiling water for sanitizing them, and if your dishwasher has a sanitization mode, your toy could get cleaned there as well.
It is best to purchase high-quality, medical-grade stainless steel toys. They won't be as shiny as the normal stainless steel products, but they will be perfectly safe for body use.
Cleaning ABS Plastic Sex Toys
ABS plastic is non-porous and can be cleaned with a wipe down using mild soap and water. You may also use manufacturer-recommended cleaning solutions. Also check manufacturer instructions, as some types of ABS plastic can handle rubbing alcohol, while others cannot. Some sex toys have ABS plastic coated with metallic paint. Be extra careful with these toys as the paint is likely to chip off.
If your sex toy uses ABS plastic in conjunction with silicone (like the Lelo Soraya), you should also use a soft toothbrush to clean near the points where these two materials meet. Using your hands and tissues is also an option.
Cleaning Corded Toys
As much as Hitachi would like you to, you obviously aren't using the Hitachi magic wand just for massage. Unfortunately, corded toys cannot go into water for cleaning, and so you should be more creative with cleaning or using these toys. You may use specific cleaners available from some manufacturers. Alternatively, you can cover the toy when you use it, creating a barrier good enough for use.
Cleaning Porous Sex Toys — TPR
Thermoplastic rubber is often used in sex toys and is sometimes even presented as non-porous. There are some variants where TPR can be non-porous, but I'll say if you have a toy like this, err on the side of caution, and consider it porous. In such a case, a soap and water wash is your best bet. It won't clean up the porous toy completely from bacteria, nothing can, but that's about the best you are going to get. Antibacterial sprays aren't very effective with porous toys, so don't fall for marketing gimmicks.
Cleaning Porous Toys Made From Jelly, PVC, Latex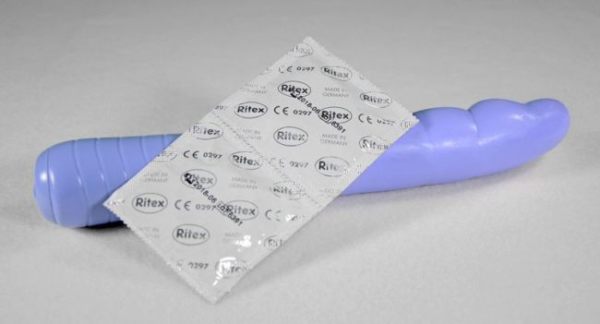 These are fairly popular materials, they also are very likely to contain toxic materials. Throw them out, and buy good quality sex toys made from non-porous and safe materials. Even if the manufacturers of these toys claim them to be safe, keep walking and buy something else. The lower price, or flexibility really isn't worth the risk of coming into contact with phthalates. Many manufacturers may indeed be true with their phthalate-free toy claims. I'm just not willing to take the risk.
Additionally, porous toys are impossible to clean with traditional methods, because some bacteria will always survive. If you must use them, wash them thoroughly with a soap solution before and after each use.
Cyberskin, Neoskin And Other Realistic Materials
Practically all realistic materials are porous. It is best to wait on your purchase until these materials have matured more and are more suitable for use. If you do have a porous sex toy, it's best to clean it with soap and water. Make sure the sex toy is dry before you store it. You can add a bit of powdered cornstarch on the sex toy while storing to keep it dry in storage. If you continue to use it, use a condom!
Proper Cleaning Of Your Fleshlight
The fleshlight is also a realistic material, however, the manufacturer instruction is to never use soap for cleaning. Your best bet here is to use the conventional rinsing with water to clean out the sex toy. The fleshlight is susceptible to mildew, so ensure it is completely dry before storage. You will also want to check the fleshlight for black spots (indicating fungus/mildew) before every use.
Some Quick Points To Remember
Vibrators or sex toys with electric components should never be placed in boiling water.
Clean your sex toy before and after each use.
Before you insert a toy, touch it to see there is no chipping. Smell it, even lick it. If it feels off, don't use it.
Porous toys suck — get rid of them.
Clean porous toys with soap solutions, use a condom with them.
Non-porous toys can usually be cleaned with just a mild soap and water solution.
Check manufacturer instructions before you place a sex toy in the dishwasher.
Vibrators should not be placed in dishwashers.
Store your sex toys in clean separate satin or silk bags so stay clean.
Don't blindly trust manufacturer claims on composition and materials for a toy. Only buy high-quality materials or at least, non-porous materials.
Conclusion
Learning the proper way and directions on how to clean sex toys is important for your health as well as hygiene. Modern toys are available in a variety of options of materials and technology, each with its individual cleaning and maintenance needs. Non-porous materials are generally more favorable in terms of easier cleaning of sex toys, and also have better for your health than their porous counterparts.