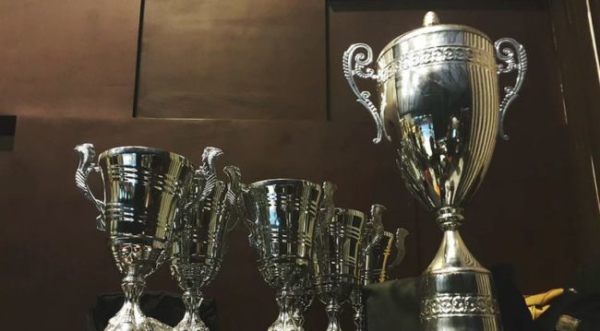 Even though most of us limit it to a private and intimate group, who doesn't like to brag about their sexual prowess? Some people on the other hand, go ahead and get their sexual success recorded for the world to see. The records are sometimes bizarre, sometimes impressive, but these sex world records never fail to elicit curiosity and attention. Without further ado, I present to you some of the weirdest sex records the world has known.
1. The Longest Penis And Shortest Penis World Records
Does size matter? For most cases, I'd say no but sometimes it's just unavoidable. I'm sure size does matter for the record holders of the world's longest penis and world's shortest penis.
The world's longest penis belongs to American actor Jonah Falcon. His 13.5-inch penis has brought him interest from adult filmmakers as well as TV producers. Apparently his penis once also caused a security alert at San Francisco airport. We can only imagine the jaws dropping and color rising on the face of security personnel as they realized what leviathan had triggered the alert. While there are other claimants to the title, the Guinness Records still recognizes Jonah Falcon. Presumably, because no one wants to stand up to (tee-hee) a penis that causes security alerts at airports.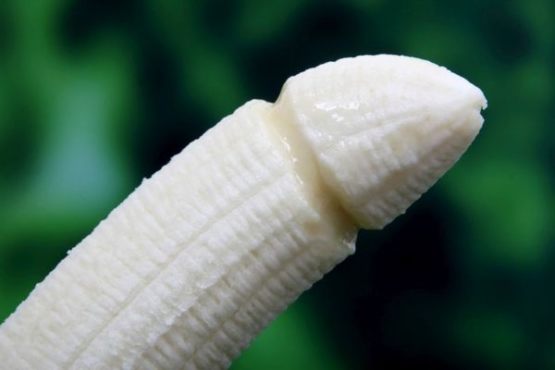 On the other end of the penis size spectrum is silent, anonymous record holder for the world's shortest penis. The world's smallest penis has been recorded at 0.39 inches (0.9cms).
2. World Record Orgasm — Longest Male Orgasm
What could be the longest distance a male ejaculation would cover? If you're thinking it could go longer than a stretch limousine, you are absolutely correct. Horst Schultz holds the record for the longest male orgasm, with his ejaculate recorded to travel 6 meters (18ft, 9in.). It's interesting to note someone decided to point out that Mr. Schultz's ejaculation traveled more than the length of a stretch limo. Meanwhile, one random dude sitting in the back seat of his car looks very unsure of his plans for tonight.
On a related note, Mr. Schultz also holds the record for fastest moving ejaculate, with his sperm traveling at a top speed of 42.7 mph. I guess you gotta get some serious acceleration to travel the world record orgasm distance.
3. World Record Orgasm — Most Orgasms In One Hour
Many people would count their stars lucky and happily say their expected most orgasms in a day is one… well, maybe two if you're lucky. This woman has you beat, not just in terms of hours, but she wins hands down in numbers as well. Doctors at the Center for Marital and Sexual Studies in California have a female orgasm record for a woman who had 134 orgasms in an hour.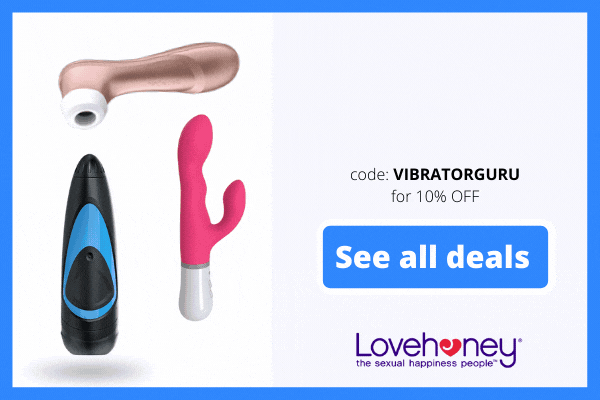 I don't know if that number could be called enjoyable, but here it is any way for you to decide for yourselves. Males, on the other hand, don't seem to have much by way of numbers per hour, and the largest recorded number is 16 orgasms for a dude in one hour.
Women also lead for the title of longest recorded orgasm. In 1966, a woman had an orgasm that lasted about 45 seconds and included 25 individual contractions… now that's quality!
4. World Record For Most Sexual Partners In 24 Hours
Sex world record for the most sexual partners in 24 hours belongs to porn star Lisa Sparks. Apparently, the actress decided to make the most of the 2004 World Gangbang Championship and created a record worthy of the championship. Lisa recorded having sex with an impressive number of 919 men in the 24 hours of the championship.
5. Biggest Collection Of Penises
Why would anyone go around collecting dongs? I don't know, but apparently, it can turn out to be quite a popular draw for tourists. The world's largest collection of phallic objects is on display at Icelandic Phallological Museum in Reykjavik, Iceland. Over 300 penises adorn the shelves of this museum, which has managed to gain international fame (and notoriety). Apparently, the museum also houses a penis that once actually part of a human.
6. The World's Longest Kiss
Thai couple Ekkachai and Laksana Tiranarat are the record holders for the world's longest kiss. This couple locked lips for 58 hours, 35 minutes, and 58 seconds. While obviously setting a world record, the couple also won a local Valentine's Day "Kissathon". The numbers are impressive, but we must also celebrate the patience, love, and romance that went into letting the couple stay smooching for such a long time.
7. World's Largest Natural Breasts
You can't write about sex world records without ever mentioning tits! The world's pair of largest natural breasts belongs to Annie Hawkins-Turner. She has embraced her "gift" and has also given herself the name of Norma Stitz — read it again, and say it out loud to get the meaning! Miss Norma Stitz has enormous tits measuring 102ZZZ and weighing 89 pounds!
In comparison, the largest pair of artificial breasts belongs to Maxi Mounds. Another obvious reference to her breasts. Her's are the biggest surgically enhanced breasts in America and the world. Maxi Mounds' precious mounds fit into a US 42M bra.
Weird Sex World Records — Conclusion
The world is full of amazement and weird wonders. These sex world records take the form of being amazing and sometimes, so alarming, it would be tough to imagine something like these records ever happened! Some entries on this list are on the unbelievable side, but personally, I find it amazing that such sex records were set. You know what they say — records are meant to be broken.