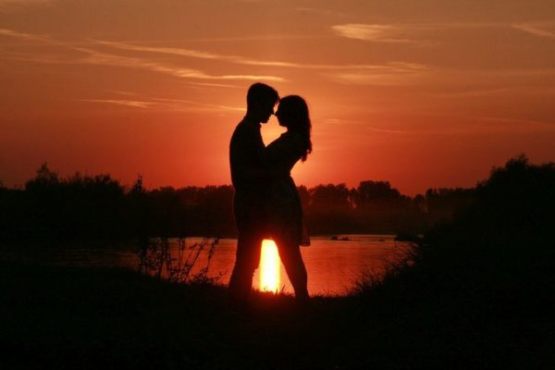 Mind-blowing sex makes the world a happier place. Standing sex positions are kind of special; they represent spontaneity and sensuality to add to the intimacy. Sex should not be confined to the mattress or the bedroom. Make it more vibrant and add more variety. Stand up sex positions usually require a fair bit of activity from both partners, and can be an amazing and gratifying break from routine. I've put together a list of best standing sex positions check it out, and see what tickles your fantasy.
5. The Frisk
This classic sex-against-the-wall position, has you (the female) with your face towards the wall. Place hands on the wall for support, and bend a bit for a better angle. Apparently, it's named "The Frisk" because the position of the female is quite similar to that required for police body searches. Uncomfortable naming convention aside, this position is indeed a staple and one of the best standing sex positions.
Both you and your man can be in control, working together to build the speed and intensity of the act. It's great for small spaces — the shower, small rooms, closets, the doorway — and can fit very well if you spontaneously decide on having some action. An excellent benefit of this position is that it stimulates your g-spot, adding to the pleasure. On the negative side, this position may be awkward for couples with significant height differences.
If you want to have sex facing each other, you can try the Three-legged sex position. In this standing up sex position, you will be facing each other. The woman stands against the wall, lifting one leg up and wrapping it around his hips. You can use the elevated leg to control the depth of penetration as well as the speed. If you are looking for something more intimate and sensual, try The Slow Dance sex position. What this position lacks in the excitement of other positions, it makes up in intimacy and romance.
4. The Piston
One of the exotic and better-known positions of standing sex, The Piston demands athleticism from the male. For this standing sex position, the couple is face to face, with the man lifting up the woman and supporting her weight. He can support you by placing his hands under your buttocks, while you help by wrapping your arms around his neck, or your legs around his waist.
If you are near a couch or bed, you can provide some support by placing your feet on the couch and add to the thrusting (while also supporting a portion of your weight). While you can achieve the Piston by having him lift you off the ground, it might be worthwhile to start sitting down. He sits at the edge of the cushion or bed, and you straddle your man while placing yourself in position. After that, he can stand up and you would be in piston position.
This position is intimate, exciting, and bold. Energetic as the piston is, it is a lot of hard work and you will have to be careful about balance as well. Naturally, the position favors strong men and light girls. If either of you are unsure about his strength, it's best to skip this position and move on to another standing up sex position.
3. The Wheelbarrow
Exciting and fun, the wheelbarrow is the perfect position to experiment and enjoy. This position is quite unorthodox, and may lend itself to some comic moments while you set it up. It requires a fair bit of effort and strength from the couple, but once you are settled in this position, you can move to more comfortable positions. Many women swear by the wheelbarrow and its variations, although none would swear by its rather unimaginative name.
For standing sex in the wheelbarrow position, you start in a press-up position with your hands firmly on the ground. Prepare to have more weight and balance to be added to your hands. The man positions himself between your legs. He holds you by your ankles or thighs, lifting your lower body up in the air, while your own hands support the weight of your torso.
Exciting and pleasurable as this position is, it can feel more like a sexercise (damn good workout for the core!). Plus, it doesn't encourage deep penetration.
If the strength required for this exercise isn't really your or his forte, you can shift to less demanding versions where you add some props for better support.
2. The Plough
Another one of the unsexily named, but sexy stand up positions, The Plough can be very romantic and intimate. In this position, you lie down on your back on any waist-high surface and wrap your legs around his back. You will have a relaxed and slow pace, but with plenty of romantic time for kissing, talking and laughing together. It's intimate, sensual, and romantic, the complete package.
If you are so inclined, you can change from The Plough in favor of its cousin, The Butterfly. The basics remain the same, but rather than placing your legs around his waist, you place your thighs against his torso and your ankles go above his shoulders. You don't have to be on a waist-high surface, and allow him to lift you up a bit from your hips.
Both these position works wonders for g-spot stimulation while remaining sensual and romantic. As a plus for him, he gets a sexy view of the act; something that most men agree turns them on.
1. The Necklace Of Venus
Finally, a standing up sex position with a creative name! Thankfully, the good here doesn't end just with the name. This stand up sex position is sexy, sensual, and pleasurable. The position is quick, passionate, spontaneous, and lends itself to a variety of location — a desk, a sink, the hood of a car — they're all fair game.
In this position, you recline backwards on a firm surface, raising your legs over his shoulders, perhaps enough to wrap your ankles around the back of his neck. You can control the depth and angle of penetration by using your elbows to alter your position. The necklace of Venus screams spontaneity and passion, and you'll love how well it keeps both you and him in control of the act.
Standing Sex Positions — The Roundup
Going beyond experimentation, standing sex is about spontaneity and passion. Be active, surprise your partner, and add more variety to your sex life. These standing sex positions are a great start if you were looking for more. Once you are comfortable with these (or any sex position), be sure to experiment with variations and adjust them to your own personal preference. These are suggestions and ideas, not a manual.