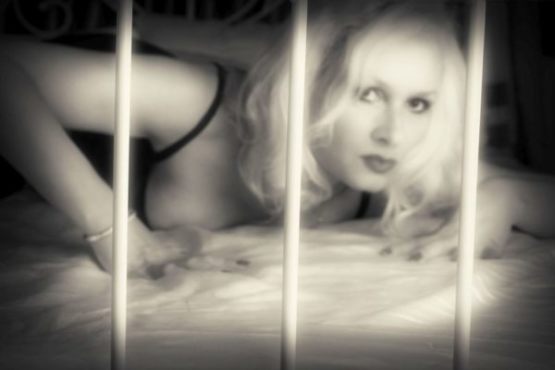 Playing the role of a sexually dominant person, or acting sexually submissive are great ways a woman can employ to spice up the bedroom. Your bedroom should be a place where you can freely express your desires, and being sexually dominated is a fantasy many women enjoy. Playing dominant or submissive does not necessarily mean committing to BDSM positions. It's best to explore before you take the next step. Utilizing these kinky sex positions will allow you the freedom to live the fantasy, and see what works best for you.
Kinky Sex Positions To Try
1. Doggystyle Sex Position
This is a very common and popular male dominant sex position and an excellent place to start if you are a beginner. The setup is simple, you get on your hands and knees, while your man gets behind you on his knees to penetrate.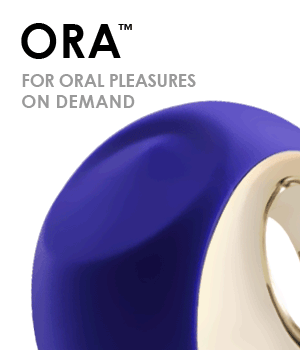 Doggystyle is passionate, intense, and animalistic, leaving him in full charge. As submissive sexual positions go, putting yourself on your hands and knees while he is completely in charge can be quite a sensation. If you want to up the domination factor, he may spank your ass and reach out to your hair for some light hair pulling. It doesn't have to be all about thrusting! Although there is an inherent benefit there since doggystyle allows deeper penetration, which many women as well as men enjoy.
While in this position, there isn't much for you to do, and if you prefer you can let him have control of the movement. It's not all passive though, and you can adjust your position to get a good penetration angle. You can also hook your feet around his knees for a change in sensation.
2. The V Sex Position, Or, The Divide And Conquer
As you may guess, this kinky sex position gets its name from the way the female's legs are parted during the act. The "V" starts from missionary position, but it goes so much further than that. It requires you to have a bit of flexibility, and him to have some strength.
Start with the missionary position and then have him sit on his heels. You can place your heels on his shoulders, and then he can simply place his hands on your calves and manage the position. Letting him pull you onto his lap ups the submissive sexual position factor. This position also allows for deeper penetration and g-spot massage, increasing the pleasure factor for you. He gets an incredible view of the things going on, and that can be immensely rewarding in its own right.
While it may not seem much, this position can get demanding in a few minutes. This male dominant sex position requires a fair bit of effort. Keeping arms and legs spread can get demanding, and if you are pulled onto his lap, both of you might also feel some weight and pressure.
3. Piston Sex Position
Piston is one of the more physically demanding kinky sex positions. He should have enough strength to hold your entire weight, and you should be comfortable enough to put yourself in a vulnerable position where you are willing to deal with this relatively rough sex position.
During this standing sex position, he supports your body completely by placing his hands beneath your buttocks to support your weight. You can help maintain balance by putting your arms around his neck and by crossing your legs behind his waist. It's a great way for him to show off his strength and take a dominant sex position.
To add to the support, you can place yourself against a wall. Another way is for him to stand at the edge of a bed or sofa, so you can place your feet against the bed/sofa and take some weight off while also helping with the thrusting. Always keep in mind how physically demanding this position can get, and if either one of you has doubts on his ability to lift you up and sustain the weight for some time, it's best to skip this position.
4. The Kneeling V Sex Position
Kneeling V is one of the more exotic and physically demanding sex positions. This submissive sex position has him not only in a dominant role but also puts you in a somewhat vulnerable position. He will be in total control of your body, and you will be reliant on his strength for balance and support — the whole package for dominating sex positions.
In this position, he kneels down and lifts you up, supporting your weight with his hands on your lower back. Your legs go over his shoulders, your hands go around his neck, and you can cross your ankles behind his head. Overall, it is his playground, where he controls the speed and thrusts while bearing all your weight.
You have some control over the sensations. If he is very strong, you can let go of holding him by your hands, and use them to put yourself in more suitable positions. This sex position is kinky, but inherently intimate and powerful. It's one of those positions where the man not only gets to play the dominant role, but can polish his dominance by virtue of his strength.
This sex position demands a lot of strength and stamina not just from him, but also from you. Both of you must be certain of his strength before you try the Kneeling V. It's best to work your way up to exotic positions, using your experience to ensure you're ready for this adventure.
You could start with the regular V sex position we talked about above.
5. The Bend Over Backwards Sex Position
Bend Over Backwards position is exotic, but very demanding sex position. This position is a test of your strength and flexibility. To start off this sex position, you lie prone on the ground, face down and ankles together. He enters from the top and maintains a sitting position with his feet straddling you. He may put his hands backwards near your ankles for added support (bending over backwards).
There won't be much thrusting in this position, and you will both have to rely on grinding. It might take some time to hit the sweet spot, so remember this position can be a bit awkward. Oh, and since you are lying face down and there is grinding, it's a perfect position to introduce some sex toys. You can place an upside-down c-ring on him, or a vibrator for clitoral stimulation under yourself.
His arms might feel tired after a few minutes, and then he can shift the weight to his knees. When moving to his knees, he brings his face closer to your neck and his arms can be placed parallel to your arms, or over them for keeping the male dominant role active.
Some Points To Remember When Using Dominating Sex Positions
Safety First
Whether you are playing dominant or submissive, it's important for both partners to realize that safety comes first. You may use toys and props, but keep in mind that the goal is pleasure, not pain. If you are using props or spanking, stay away from sensitive areas like kidneys and spine. Use the buttocks and back.
Communicate
Many of these sex positions will require both of you to give clear directions and to communicate exactly how things are going. Couples often include a fair bit of dirty talk with their dominating sex positions, so if you are sensitive to some topics or words that may come up, it's better to set up boundaries beforehand.
Have A Safe Word
Couples may sometimes use props or employ bondage sex positions. It's great to live your fantasy, but also important to know when your partner wants to stop. Decide on some word or action that indicates clearly that it is time to stop.
Kinky Sex Positions — Conclusion
Kinky sex positions are a simple, no-props way to explore your sexual fantasies or even add some spice to your sex life. It is interesting to switch roles and sometimes go to submissive sex positions. Similarly, if you are usually submissive in bed, turn the tables around once in a while and take charge with dominating sex positions.