(Last Updated On: December 3, 2022)
I've never been much of a fan of basic cock rings; they're almost always cheaply made and cater mostly to my own pleasure, leaving my girlfriend high and dry. But I was hyped to try out the LELO Tor 2 as soon as the company sent it over for an honest LELO Tor 2 review.
This penis ring vibrator is a toy every couple needs, as the selection of vibrations, the smooth material, and the comfort should not only prolong playtime but actually generate some earth-shattering orgasms. But let's not get ahead of ourselves; learn more about the features and how it works in my official LELO Tor 2 test.
LELO Tor 2 Review: A Toy That Makes Both Partners scream
What Is the LELO Tor 2?
Unlike regular cock rings you can get for just a few dollars and have them last for only a couple of uses, LELO Tor 2's lifespan equals that of 10,000 disposable rings (or greater). The toy's purpose is pretty simple to understand; just like all cock rings, it should boost the erection by restricting blood flow. In turn, it helps you last longer in the sack.
But LELO wouldn't be LELO if they didn't put their own spin on it, so this cock ring also vibrates. If you place it upwards, it will stimulate the woman's clitoris while at the same time sending vibrations through the penis. As you can imagine, this makes for a rather interesting sex session — one that would leave both partners breathless and in ecstasy.
Swanky Packaging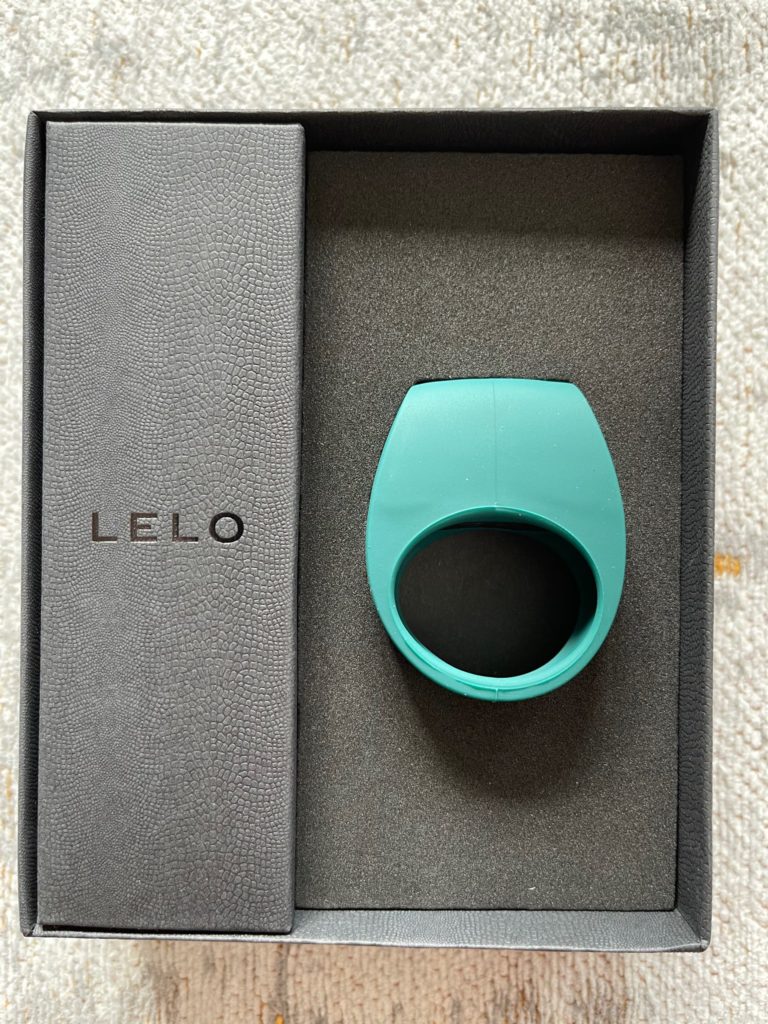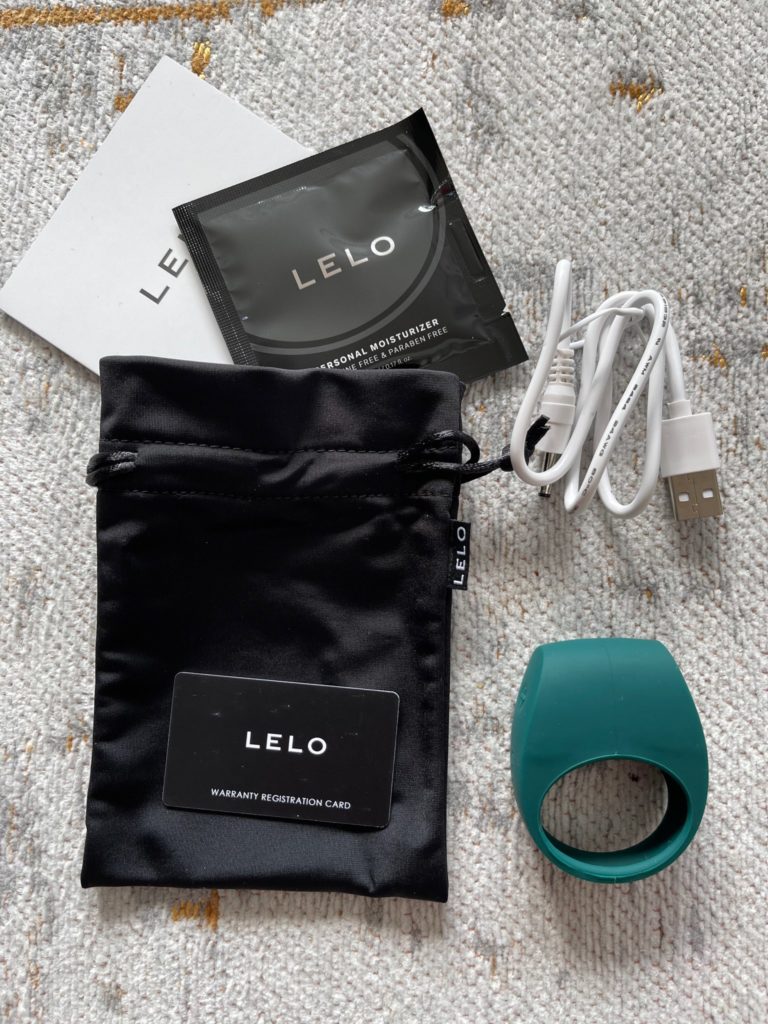 Not to sound like a broken record, but LELO's packaging does make its toys feel so luxurious. Sleek and black, it usually comes with quite a few goodies. So with Tor 2, you get:
The toy
The USB charger (the toy charges for 2 hours and has a user time of 1.5 hours)
A satin storage pouch
A packet of personal moisturizer
A warranty registration card (full one-year warranty)
Instructions
Durable, High-Quality Design and Materials
The reason users are calling this the best vibrating cock ring has a lot to do with not only the features but also the design and make. There's nothing cheap about the Tor 2. In fact, you can definitely feel how much thought went into making it super-comfortable and effective.
The body is made of body-safe silicone, so cleanup should be easy with some water and antibacterial soap. The material is smooth enough to slide over the penis in mere seconds. If you want to ensure it doesn't snag anywhere, though, you can add some water-based lube beforehand.
At first glance, I got a bit worried when I saw the ring, as the hole didn't seem big enough. However, LELO wanted to suit all sizes, so the ring is easy to stretch out and adjust to your member.
After a few uses, you'll break it in enough for it to be more form-fitting — almost as if it were made for you. So if you've had issues with cheap cock rings before and thought they were tight/uncomfortable/not doing much, the Tor 2 should be right up your alley.
Cool Features (But Still Easy to Use)
Now, if the idea of having to control a vibrator strapped to your cock scares you, you'll love playing around with Tor 2. Though it packs a punch in terms of vibrations and the pleasure you can expect from it, there's practically no learning curve to using it.
It's not like a lady's vibrator, which can come with various features that could take away from the experience for some people. The Tor 2 was made with men like me in mind, who'd prefer to keep it as simple as possible.
That's why it only has two buttons, a + and a -. These control the different vibration modes and turn the device on and off.
The stars of the show are those vibrations. There are six different stimulation settings you can go through as you're thrusting, gasping, and moaning. They are all cranked up for intense pleasure, and there's a good variety of pulses, intermittent, and consistent vibrations.
Finally, the toy is also waterproof. Use it in the pool, the shower, or even in the backyard with sprinkles on — the Tor 2 will continue to rumble (but at max 50 dB) until you and your partner fiercely orgasm at the same time.
Using the LELO Tor 2 for His and Her Pleasure
A vibrating cock ring review wouldn't be complete without explaining how it feels to use the Tor 2. Luckily, I had a willing partner to help me out with this part.
Foreplay All the Way
Since the ring vibrates, I wanted to first try out a few settings without putting it on. So I took the Tor 2 into my hand and nestled the vibrating part on my girl's clit.
For the record, using it for solo play would definitely work; she was grasping the pillows so tightly so as not to climax too early into our playtime. She loved the pulse vibrations the most. Once those got a bit too light for her, though, she made me switch to the more consistent vibration — and that really made her moan profusely.
At that point, I figured I could even place two fingers into the hole and then play around while she fidgeted with pleasure. It worked super-well, better than I expected. The powerful vibrations could be felt inside — sort of like my fingers were vibrating.
Playing Around With Different Positions
The Tor 2, however, truly shines during sex, so we quickly got into it. I put the ring over my erect penis when it was off, and it almost instantly made it harder. I then went through the settings to find the one that works best for both of us and thrust into my girl, making sure the vibrating part was on her clit.
What I love about this toy is that it does give pleasure to both partners at the same time. It's pretty hard to stimulate the clit while you're balls deep in your lady. And yet, the Tor 2 makes the impossible oh-so-very-real.
While in missionary, for instance, it works best when you're sort of grinding to the girl and going in circles. Pressed against her in that position, you can really target the clit for ultimate pleasure. If your partner mostly climaxes that way, the Tor 2 will definitely help you make her ache with pleasure and orgasm fast.
We tried it in other positions too, and as you can imagine, girl-on-top was even more exciting. I could see how the vibe was working its magic while she was going up and down.
And since the ring essentially turns the penis into a vibrator, there's almost no limit as to which positions work best. You can experiment however you want and even change the placement. The vibrating part can even target your balls, or you can adjust it so that it strokes your perineum.
But Are There Any Cons?
The Tor 2 has become a staple in the bedroom for us, and we're now so comfortable with having it between us (the trick is to let yourself relax). One thing I would change, though, is the controls.
I'd love it even more if it had a remote controller. Fiddling with the buttons during sex may not be possible every time, so you may have to settle on using just one or two modes to avoid distraction. But with remote control, you'd be able to switch between settings without stopping. Besides, it would undoubtedly add a dose of surprise to love-making.
Final Thoughts on My LELO Tor 2 review
Tor 2 goes beyond the basic functions of a cock ring and essentially makes your member vibrate for added pleasure while keeping it erect for longer. Simultaneously, the vibrating part pays close attention to the clitoris, letting your girl get the best of both worlds.
My LELO Tor 2 review highlights the key features that impressed me and that one con that (hopefully) LELO may improve on in the future. Changing the settings while getting it on can be a challenge, so a remote controller would add even more value to the toy. Despite that, I'd recommend this cock ring to any couple out there as its versatility should make even the most basic we-only-have-a-few-minutes sex session adventurous, exciting, and orgasmic. Try it out and see for yourself — it just may give you a pleasurable squeeze your sex life has been missing out on.