There's only one thing better than a diamond ring ─ something just as likely to make your partner scream with joy!
We're talking about the wonder that is the cock ring, better yet, Lovense's new Diamo vibrating cock ring.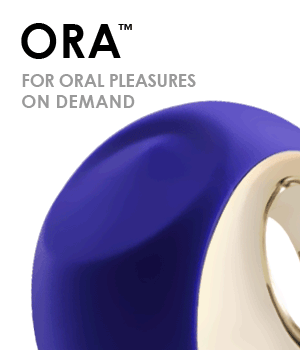 If you've dreamed of taking action outside, this multi-functional sex toy will please you anywhere, anytime. And if your partner is overseas, you can finally put an end to over-Skype sexcapades and move onto something better ─ long-distance stimulation.
Thanks to this remote-controlled cock ring, you can now stimulate your partner from miles away, and your love and connection will be stronger than ever.
And if you're single as a pringle, don't worry! The best thing about this toy is how easily applicable it is to any situation. Whether single or with a partner, you can quench your thirst for made-me-take-a-second-look erections in seconds.
Not to mention the ring vibrates to accommodate both you and your significant other, or simply your shaft and perineum simultaneously.
If you like what you've heard so far, stay tuned for a full review on the Diamo cock ring, as well as a few other toys of its rank.
What Is a Cock Ring?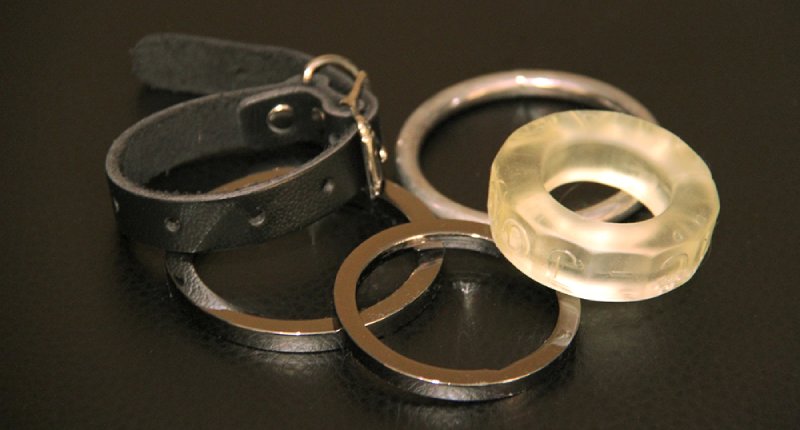 A cock ring is a ring that goes around the dick, tightening it to prevent normal blood flow, which results in a bigger and stronger erection.
They are great for fighting ED (erectile dysfunction), but plenty of men also use them to achieve greater hard-ons.
In addition, vibrating rings can enhance your sensitivity and make the long-awaited ejaculation shoot out like a mini waterfall! Not to mention this will affect the lady too, as the cock ring will be touching and grazing her clit every time you thrust into her. It's a win-win all around!
Cock rings can come in various shapes and sizes. From soft and comfortable silicone rings to BDSM-style metal cock rings, there's something for everyone. Specific sex toy creators have taken the cock ring to another level, combining it with anal beads and butt plugs.
And the best thing about cock rings ─ you can use them as you please! Seriously, there are no rules to using a cock ring. You can mix and match with other toys or use it as it is.
Either way, it can present a great cock stimulator as well as a lovely addition to your sex affairs.
Lovense Diamo Cock Ring Main Features
As a premium toy for both solo and couple play, the Lovesense Diamo Cock Ring has some pleasurable features that separate it from the rest. Here are a few that appealed to me:
Remote-Controlled
The best thing about the Lovense Diamo cock ring is that you can use it remotely! That means, wherever you are, your partner can easily open the app and send chills down your spine.
All your partner has to do is download the Lovense Diamo app and connect to your toy. They can then control the intensity level, switch between vibration patterns, and truly personalize the experience for you. That's right – this toy is perfect for keeping the romance alive in your long-distance relationship!
USB-Rechargeable
You can charge your toy as you do your phone or laptop. The charger is magnetic,
which is pretty rare to see in most other sex toys. Just pop the charger into a power socket, attach it to the toy, and you're good to go.
Perfect for Public Play
Public play has never been easier with Lovense's Diamo cock ring. If you're one to take the party outdoors, you'll be pleased to know the toy is as quiet as a mouse! The loudest it can get is 46 dB, which compares to a quiet conversation in public.
Just make sure not to go to the library. You don't want others to hear the toy happily buzzing away!
Position-Friendly
This toy is so versatile; you can position it however you want on your cock. You can place the ring all around your shaft, including your balls, with the clit/perineum stimulator positioned to lift up your balls slightly.
You can also position it to stimulate your or your partner's perineum.
Either way, the ring will nicely support your shaft throughout the process. Just get creative with it and buzz away!
Lovense Diamo Cock Ring Specs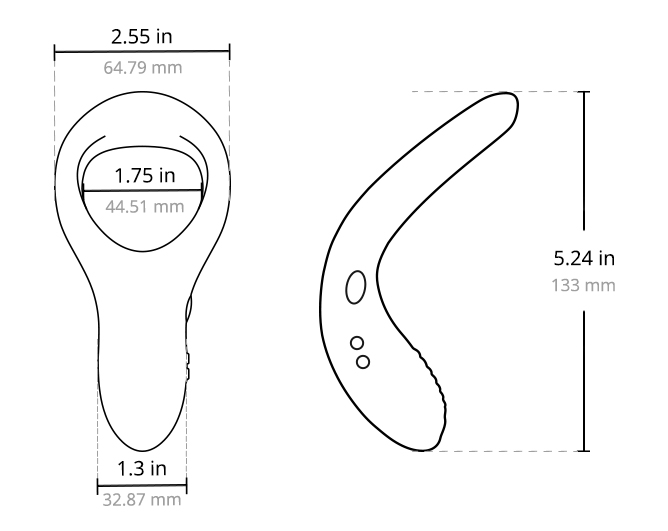 Let's take a quick look at the specs of this potent vibrating cock ring:
Made of body-safe, skin-friendly silicone
USB-rechargeable
Wireless
IPX7 waterproof (you can submerge it up to 1 meter in water for 30 minutes)
1-year warranty
How to Use the Lovense Diamo Cock Ring

Putting on a cock ring is equivalent to putting a ring on your finger. The width of the ring matters, and so does the material. I mean, would you buy yourself a cheap ring made of equally cheap material? That's what I thought.
Luckily for you, the Diamo cock ring is a real steal and is wide enough to accommodate any size. It's also made of silicone so that you won't have any problem gliding this baby right on.
But, just in case, I recommend using lube, especially if there's a hairy situation going on down there. The lube will prevent any hairs from sticking to the toy, thus ridding you of any hair pulling and overall discomfort. You should use water or oil-based lubricant so as not to damage the silicone. There are also 100% pure oil lubricants you can give a try.
When using a cock ring, especially for the first time, listening to your body is crucial. Is your body giving off bad signals such as discomfort or pain? If so, cut off the action and take the ring off.
If you start to sense pain when using the Diamo cock ring, take a breather and repeat. Cock rings shouldn't be worn for too long, anyway, as the ring can lead to tissue damage. Other than that, use it as any other toy. Lube up, position the ring however you want, and get to work!
What worked best for my partner and me was pointing the clit stimulator upwards, so when he would enter me, the stimulator would touch my clit, which made me come with the speed of light!
However, you can also use it on your same-sex partner to arouse him through anal play.
How to Clean the Lovense Diamo Cock Ring
The Diamo cock ring is submersible in water, but don't let it sit for too long. It is rechargeable, after all, so you don't want to mess with its mechanism.
My partner and I clean it by holding it underwater and gently scrubbing it down. However, you can also use a damp towel and do the same.
You should use warm water, but not too hot that it leads to toy damage. Silicone is very prone to damage under hot water, so be careful. You can, however, submerge it in lukewarm water to quickly get rid of any lube and bodily fluid residue.
There are also store-bought sex toy care products you can use. However, they can be pretty expensive. Cleaning it with just water and soap is the cheapest and safest solution.
Our Verdict on the Lovense Diamo Cock Ring
Who needs a ring on their finger when you've got the Lovense Diamo cock ring?
In my humble opinion, this toy isn't overhyped at all. My partner and I haven't let it catch a break since we bought it. And not to mention the kinds of orgasms my partner has been having!
So, yes, we're pretty delighted with this itty bitty cock ring. It's durable and wraps around my loved one's shaft just right. I must mention, though, that the ring is wide enough to be too big for some despite its measurements.
And unlike other cock rings, you can't bend it too much to cater it to your body anatomy. That means the toy is pretty stiff. However, this can also be a good thing! It means your toy will last you a lifetime.
I especially enjoy the part of the ring that grazes my clit when my partner enters me. That way, both of us get tingles simultaneously and even get off in unison!
If you're waiting for me to tell you whether you should get it or not, I give you the green light!
Pros and Cons
Even toys as awesome as the Lovense Diamo have their flaws. Let's take a look at this cock ring's biggest upsides and downsides: 
Pros
Multi-use toy
Can stimulate both partners simultaneously
Comfortable wear
Not too loud
Cons
Pretty stiff
Might be too wide for some
A bit pricy
Lovense Diamo Alternatives
If you're still not convinced about the Diamo cock ring, don't worry. I've gone through every type of toy to satiate my hunger for pleasure, and I can show you the best cock ring alternatives!
Popular brands such as Lovehoney and AcmeJoy work just as hard to deliver to their clientele high-end sex toys. I took quite a liking to a few, which I'm about to review below!
Basics Vibrating Rabbit Cock Ring – The Most Bang for Your Buck
Specs:
Made of plastic
Latex and phthalate-free
Not submersible
Battery-powered
Only one vibration speed

Lovehoney never fails to impress with its range of cock ring products. However, this one stands tall among the rest. One may even call it a Lovense Diamo dupe, except it's thrice as cheap.
This bunny-style cock ring is designed to not only deliver huge hard-ons but also to satisfy your better half. What's more, the ring is slightly ribbed on the inside, which can further arouse you and make you pop one in your pants! The ribbed part will also make sure everything stays put.
The bunny ears of the toy are meant to stimulate the erogenous zones of your partner, whether that be the perineum or the clit. It's entirely unisex, so you can use this toy however you please. After all, the only important thing is that the technique works for you!
And unlike our first pick, this one's super pliant, so you'll be able to play around with it and experiment with different positions. You can stretch the ring up to 4 inches.
Pros
Does its price a justice
Snug fit
The ribbed part is extra tingly
Cons
It's not waterproof
It feels slightly cheap
Plastic is not the most body-safe material
We-Vibe Bond App-Controlled Wearable Vibrating Cock Ring – Perfect for Public Play
Specs:
Made from skin-friendly silicone
Flexible
App and remote-controlled
Latex and phthalate-free
USB-rechargeable
Lasts up to 2 and a half hours
One of my favorite cock rings in the We-Vibe right here. Not only is it remote-controlled, but the toy is also wearable. You can take it with you to the grocery store, and no one will ever know!
You can be at a walking distance of up to 3 meters from your partner to control their orgasms. So, if you've been looking to kick it up a notch with some discreet public play, you can finally do so with the We-Vibe.
You can choose from the 10 vibration patterns and speeds and a quick-release feature for when you're trying to "catch that last train" before work!
The toy's girth is 2.75 inches, so try to put on the toy before popping a boner. You can do it afterward, too, but it'll glide on easier this way.
Overall, me likey!
Pros
Provided me with satisfactory public play
Beautiful design
Thin and small enough to be hidden in plain sight
Cons
A luxury purchase
Could be quieter
Lovehoney Bionic Bullet Vibrating Cock Ring – Ribbed for Your Pleasure
Specs:
Made of skin-friendly silicone
Double ring
5 vibrating functions
Battery-powered
Latex and phthalate-free
Submersible
Our wrap-up cock ring for today is Lovehoney's bionic bullet ring. Although this toy may look scary and intimidating at first, I must say it's totally worth your money. And the best thing about it: the female counterpart will get the most pleasure out of it!
Due to the ribbed outer part of the toy, the cock ring provides an intense, almost orgasmic feeling to the lady. On the other hand, the actual ring is beaded for a snug fit and a next-level sensation.
And it's not just the clit you can stimulate! You can also use it to trigger the nerve endings on the perineum. In addition, you can mix and match the dual rings and wear them both on your shaft and balls.
My partner and I love this product so much, to the point that we make sure to use it weekly! It's super affordable, won't break the bank, and is made of 100% body-safe materials. What more could one ask for in a cock ring?
Pros
Excellent for cock ring newbies
The ribbed texture is on point
The beaded ring adds to the excitement
Cons
Easily breakable
Weak vibration modes
Pretty loud