(Last Updated On: September 10, 2023)
In a realm where pleasure knows no bounds, the Womanizer Duo 2 reigns supreme as a revolutionary pleasure device designed to take your orgasms to new heights. With its cutting-edge features and innovative technology, this remarkable device offers an unparalleled sensory experience that transcends boundaries and ignites your deepest desires. From touch-free clitoral stimulation to synchronized G-spot pleasure, the Duo 2 invites you to indulge in a symphony of sensations that will leave you breathless. Join us as we delve into the 14 reasons why the Womanizer Duo 2 is a must-have addition to your pleasure repertoire, and prepare to embark on a journey of self-discovery and blissful ecstasy.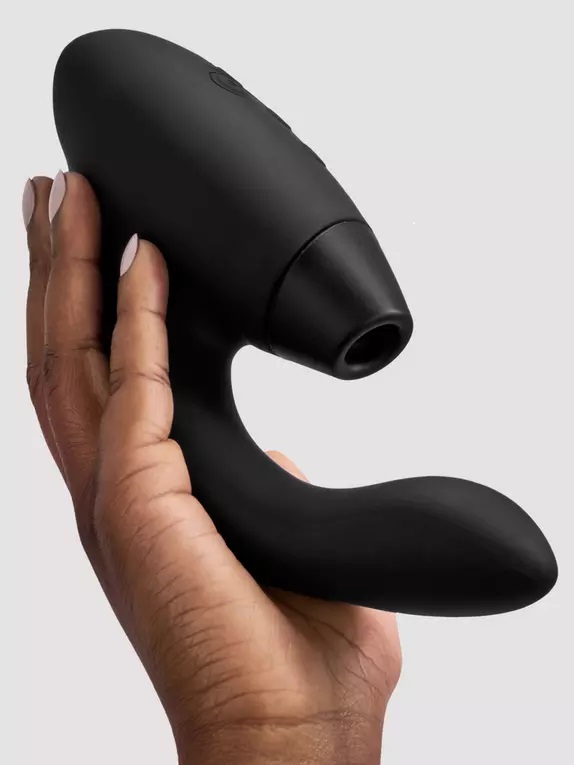 14 reasons to add this bad boy to your collection
A Touch-Free Ecstasy
Picture this: your clitoris stimulated without direct contact, gentle air vibrations caressing and massaging, delivering an orgasmic feeling that transcends boundaries. The Womanizer Duo 2 introduces you to Pleasure Air Technology, an innovation that revolutionizes the way you experience pleasure. This groundbreaking feature creates a touch-free experience, enveloping your clitoris in a gentle suction-like sensation. The result? Unique and intense orgasms that go beyond anything you've ever experienced. Users have reported whole-body sensations, waves of pleasure, and an unparalleled sense of satisfaction. Prepare to be transported to new heights of ecstasy.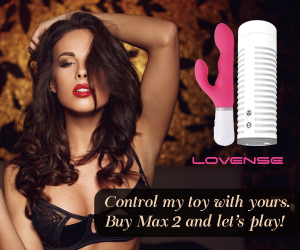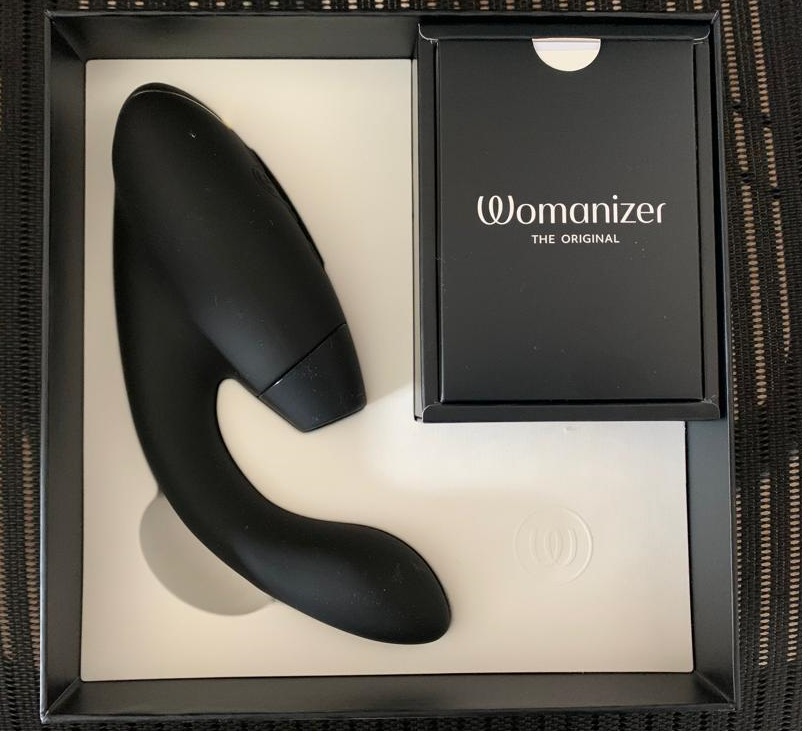 Indulgence Without Distractions
Imagine a toy that understands your desires, starting only when it meets your skin. Enter Smart Silence Technology, an innovative addition to the Womanizer Duo 2. This intelligent feature ensures distraction-free pleasure by activating the device only when it comes into contact with your skin. No more fumbling for buttons or worrying about accidental starts. With Smart Silence, you can fully immerse yourself in the moment and enjoy uninterrupted pleasure. It's a discreet and private experience that allows you to focus solely on your pleasure and indulge without any distractions.
Dive Deeper into Bliss
Why limit your pleasure to the bedroom? With the Womanizer Duo 2's IPX7 waterproof rating, you can take your sensuality to new depths. Whether you're enjoying a long, luxurious bath or embracing the refreshing sensation of a shower, this waterproof device invites you to explore your desires without any boundaries. Feel the freedom to indulge in pleasure wherever your imagination takes you, even underwater. The Duo 2's waterproof design ensures durability and easy cleaning, making it a versatile companion for your intimate adventures.
14 Intensity Levels: Tailored to Your Every Mood
Variety is the spice of pleasure, and the Womanizer Duo 2 offers you a remarkable range of 14 intensity levels to choose from. Each level offers a unique combination of suction and vibration, allowing you to tailor your experience to match your every mood and desire. Whether you prefer a gentle caress or a powerful surge of pleasure, the Duo 2 has a setting that's perfect for you. Explore the different intensities, find your sweet spot, and unlock the key to mind-blowing orgasms personalized to your preferences.
Extra Stimulator Head: Embracing Your Unique Beauty
Everybody is different, and the Womanizer Duo 2 celebrates this diversity. In each box, you'll find two sizes of stimulator heads, ensuring that everyone can find their perfect fit. The smaller stimulator head is designed for more targeted pleasure, while the larger one offers a broader stimulation area. By embracing your unique beauty and anatomy, the Duo 2 ensures that you can indulge in a personalized pleasure experience. Discover the perfect fit for your body and unlock the full potential of this exceptional device.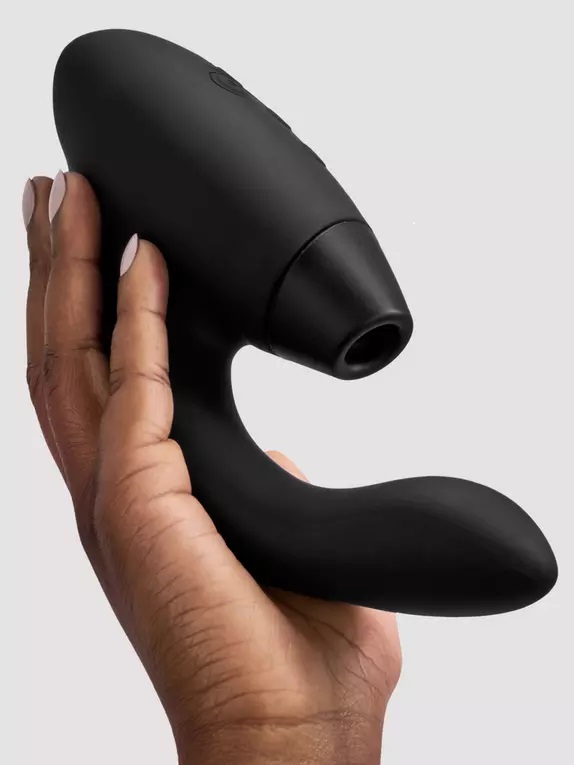 Lasting Companion for Endless Pleasure
Unleash your desires without worrying about battery life. The Womanizer Duo 2 is a lasting companion, boasting an impressive 120 minutes of operating time. This means you can savor multiple sessions of pleasure without interruptions. And when it's time to recharge, the Duo 2's quick charging feature ensures that you'll be back in action in no time. With this reliable and long-lasting device, you can embark on an adventure of pleasure that knows no bounds.
Blending G-Spot and Clitoral Ecstasy
Prepare for an explosive symphony of sensations as the Womanizer Duo 2 simultaneously targets your G-spot with deep, rumbly vibrations while seducing your clitoris with suction-like Pleasure Air stimulation. This dual-stimulation design offers the best of both worlds, providing intense pleasure and mind-blowing blended orgasms. The Duo 2's ergonomic shape and flexible design ensure a comfortable fit and optimal contact with your pleasure points. Surrender to the pleasure of synchronized sensations and experience an extraordinary pleasure journey like no other.
Luxurious Finish
A thrilling climax deserves a gentle landing. The Womanizer Duo 2's Afterglow function provides the perfect ending to an orgasmic adventure. After reaching a thrilling climax, the clitoris becomes extremely sensitive. The Duo 2 addresses this by offering an Afterglow function. With a short press of the power button, the device quickly reverts to a lower setting, allowing you to luxuriously ride the waves of pleasure and gently conclude your climax. This thoughtful feature ensures that every moment of your pleasure journey is exquisite, from start to finish.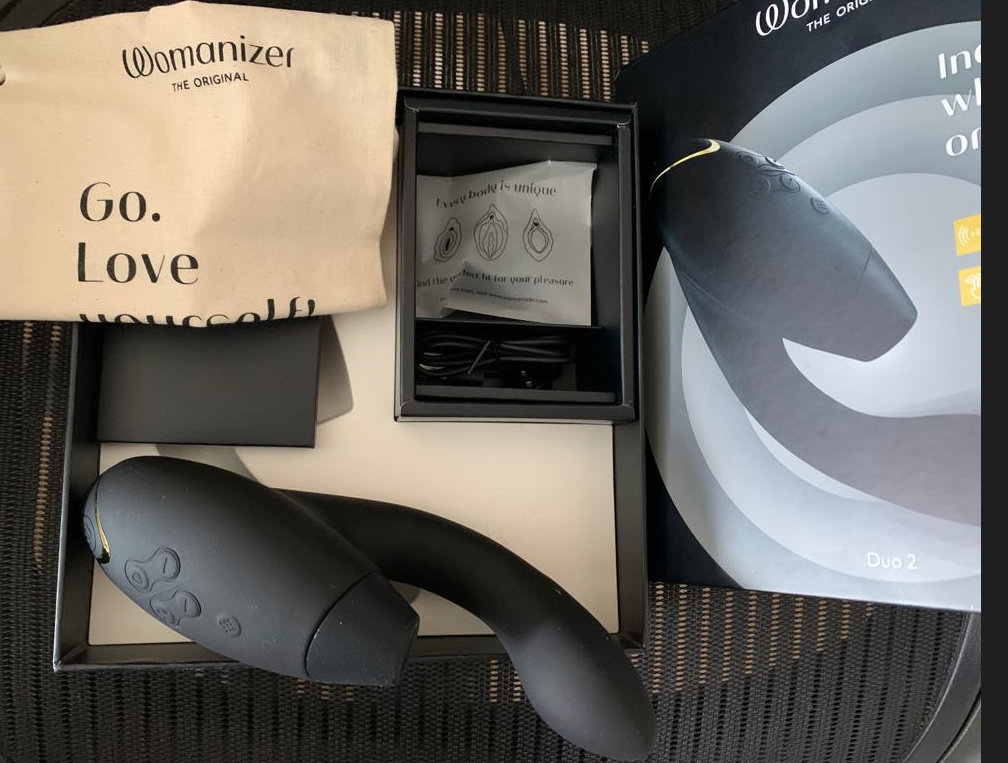 10 vibration patterns to help you discover your rhythm
Variety is the key to unlocking new dimensions of pleasure, and the Womanizer Duo 2 offers you a delightful selection of 10 vibration patterns to explore. From gentle pulsations to tantalizing rhythms, these patterns provide a symphony of sensations designed to awaken your senses and drive you wild with desire. Each vibration pattern offers a unique experience, allowing you to discover your personal rhythm and find the perfect combination that leads you to breathtaking pleasure. Let your body respond to the different patterns and lose yourself in a world of customizable pleasure.
Unleash Your Imagination with its two separate controls
With independent control for both clitoral and G-spot stimulation, the Womanizer Duo 2 becomes a versatile instrument of pleasure. This feature gives you the freedom to unleash your imagination and explore the endless possibilities that await you. Customize your experience by adjusting the intensity and vibration patterns of each motor independently. Combine gentle clitoral stimulation with powerful G-spot vibrations or experiment with different settings to find the perfect balance that satisfies your desires. The Duo 2's separate control feature puts you in complete command of your pleasure journey, allowing you to reach new heights of pleasure and fulfillment.
How the Womanizer Duo 2 Works: Unveiling the Magic
Unlocking pleasure with the Womanizer Duo 2 is easier than ever. In this section, we guide you through a step-by-step process, ensuring you make the most of this incredible device. From charging the Duo 2 to understanding its different modes and features, we leave no stone unturned. You'll learn how to operate the device, explore the various settings, and discover tips and techniques to enhance your pleasure. By following our comprehensive guide, you'll be able to unlock the full potential of the Womanizer Duo 2 and experience pleasure with utmost ease.
Customizable Pleasure: Your Journey, Your Way
Embracing pleasure should be an inclusive experience for all body types and preferences. The Womanizer Duo 2 recognizes this, offering customizable pleasure for every individual. With its range of intensity levels, vibration patterns, and separate control for clitoral and G-spot stimulation, this remarkable device is designed to cater to your unique needs. Whether you're a beginner exploring your pleasure or an experienced user seeking new sensations, the Duo 2 ensures that you can embark on a pleasurable journey that's tailored to your desires. Your satisfaction and pleasure are at the forefront of the Duo 2's design, allowing you to indulge in pleasure your way.
Beyond Clitoral Bliss: Indulge in Whole-Body Orgasms
Prepare for an awakening like no other. With the Womanizer Duo 2, you can unlock the potential for whole-body orgasms, where pleasure courses through your veins, engulf
ing you entirely. The combination of G-spot and clitoral stimulation creates a powerful synergy that spreads waves of pleasure throughout your entire body. These intense sensations reverberate, creating a cascading effect that transcends the boundaries of the physical. By embracing the transformative power of pleasure, you can experience a heightened state of ecstasy that encompasses your entire being. Let the Womanizer Duo 2 take you on a journey to whole-body orgasms that will leave you breathless and craving for more.
Real Stories, Real Satisfaction
Don't just take our word for it. The Womanizer Duo 2 has garnered rave reviews from satisfied customers who have unlocked unprecedented pleasure. Real stories and testimonials showcase the satisfaction and mind-blowing orgasms that this device has to offer. Join the ranks of those who have experienced the transformative power of the Womanizer Duo 2 and indulge in the pleasure that this exceptional device delivers. Hear the voices of those who have embraced their desires, explored their bodies, and discovered a world of pleasure beyond their imagination. Let their experiences inspire you to embark on your own pleasure journey with the Womanizer Duo 2.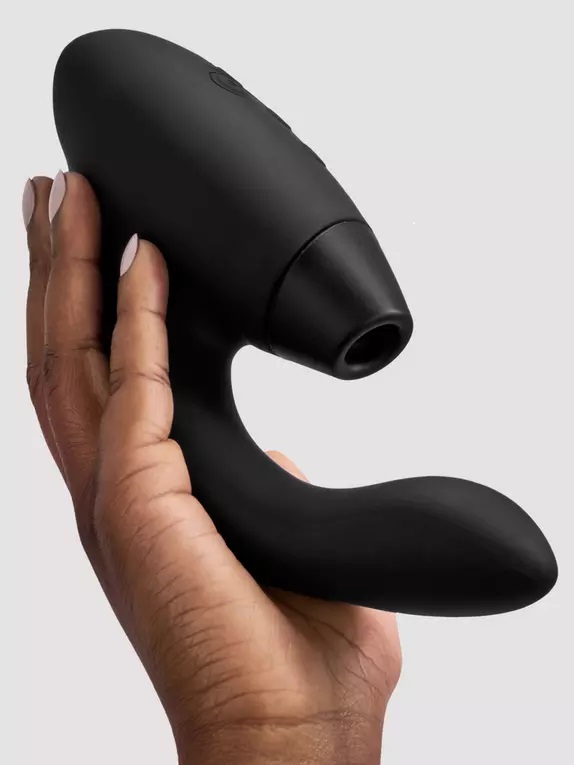 Pros and Cons
| Pros of the Womanizer Duo 2 | Cons of the Womanizer Duo 2 |
| --- | --- |
| Pleasure Air Technology | Limited Low Settings |
| Smart Silence Technology | Learning Curve |
| Waterproof Design | Price Point |
| Customizable Intensity Levels | |
| Dual Stimulation | |
| Afterglow Function | |
| Versatile Vibration Patterns | |
| Ergonomic Design and Quality | |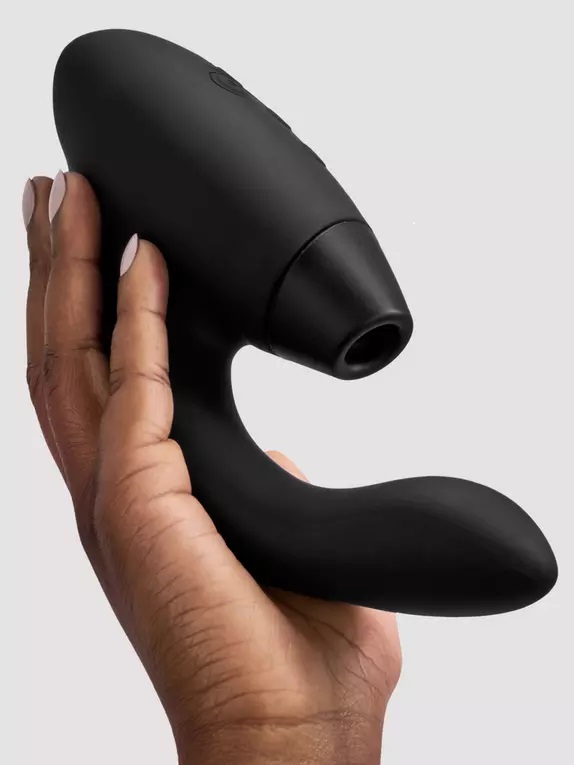 Final Thoughts
In conclusion, the Womanizer Duo 2 is more than just a pleasure device; it's an invitation to explore the depths of your desires and unleash a world of unbridled ecstasy. With its Pleasure Air Technology, Smart Silence feature, and customizable intensity levels, this device offers a truly unique and personalized experience. From the moment you dive into the waterproof bliss to the afterglow that lingers, the Duo 2 caters to your every whim and indulges your senses like never before. Don't deny yourself the opportunity to embrace pleasure in its purest form. Join the countless satisfied users who have discovered a new level of satisfaction and let the Womanizer Duo 2 be your companion on the path to ultimate pleasure. Unlock your desires, embrace your sensuality, and let the Womanizer Duo 2 guide you on a journey of unrivaled pleasure. It's time to elevate your intimate experiences and embrace a world of blissful delight with the Womanizer Duo 2. Indulge yourself, and let the ecstasy unfold.