(Last Updated On: March 26, 2023)
There is a lot of pressure surrounding the topic – sex – that people tend to forget how intercourse or even masturbation can become fun games for adults. It is absolutely normal for you to get a sex toy, but it is also normal if you do not want one. Either way, it is a personal choice or everyone is different. There is no harm about using it, provided you use it safely.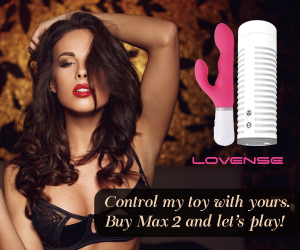 Why Should You Use a Sex Toy?
There are different reasons for using a sex toy. For some people, it is the only or easiest way of climaxing, especially for those with vulvas. Others prefer using it to masturbate or when having intercourse with a partner. You can check out this website to see sexual positions that guarantee an orgasm.
Furthermore, nonconforming gender, transgender, or nonbinary people use some sex toys to affirm gender identity or relieve dysphoria. People with limited mobility or disability may be unable to do some sexual positions or activities, have intercourse, or masturbate. But with sex toys, it becomes easier for them to do the things that were impossible for them.
These toys can also help to treat symptoms of disorders like orgasm disorders, hypoactive sexual disorders, genital arousal disorders, and erectile dysfunction. Some persons affirm that the toys can reduce the side effect of some medications. They also help to deal with issues related to menopause or health conditions like reduced genital sensation and low libido.
How Can You Safely Use a Sex Toy?
The following tips will help you use a sex toy safely:
Use a Condom
Just like having unprotected sex with multiple partners, sharing your dildo or vibrator with a person who has STD exposes you to the risk of contracting diseases. The fluids from that person's body can spread the infection to you when you use the toy. Therefore, if you plan to share it with someone, you must take conscious steps to prevent STDs by placing a condom over it before use.
Wash it Thoroughly
It is important to wash the toy with water and mild soap after using it and before you touch your partner's genitals. You can also place a condom on it, so it stays clean and free from STDs. However, ensure you change the condom before another person uses the toy.
Use Enough Lube
If you use the toy for anal sex, ensure you use enough lube because your anus is not self-lubricating like the vagina. So if you put a hard object in your anus without lubricating it, you will experience pain and discomfort, and it is generally unsafe.
Also, do not put the toy in a vagina after pulling it out of the anus. You must change the condom or wash it properly first. Germs from the anus can get into the vagina and cause vaginitis.
Additionally, sex toys for anal sex must have wider bases or ways to prevent them from going in completely. If the toy goes far down your anus and you can't access it, you need to seek medical attention immediately. A doctor or nurse will help you to remove it.
The toy cannot go that far into the vagina because the cervix will block its base. You can read some sex toy reviews to find out which products are suitable for different sexual positions.
Never Use Silicone Lubes on Silicone Products
If the product you have is made of silicone, avoid using silicone lube on it except you use a condom. The lube will react with the silicone in the toy and reduce its quality. It may even damage it completely. So if you have such products, it is safer to use a water-based lubricant.
Choose Products Made from Body-Safe Materials
If you will use the toy in your body, whether it is your anus, mouth, or vagina, ensure you get a product that was made with non-porous, body-safe materials. These materials are usually 100 percent silicone and not a blend of silicone. They can also be hard plastic, unbreakable glass, aluminum, and stainless steel. They are easy to clean and do not absorb germs.
If the product you buy is made from a porous material, it will easily absorb germs, leading to infections, whether you wash it or not. Some examples of porous materials are elastomer, TPE, TPR, vinyl, PVC, jelly rubber, and silicone blends. However, you can use condoms on such products to keep them clean and free from germs.
How to Clean a Sex Toy
Here's how to clean a sex toy according to its material:
Silicone
You can boil it for 5 to 10 minutes, wash it with warm water and anti-bacterial soap, or place it in the top rack of a dishwasher. If you are using a vibrator, do not boil it as that will damage the vibrating mechanism.
Hard Plastic
Use water and anti-bacterial soap to clean it. Do not place hard plastic in boiling water.
Stainless Steel
Use warm water with soap and if it has an electrical attachment, do not submerge the electrical
components. If it doesn't have electrical parts, place it in a dishwasher or soak or boil in a ten percent solution of bleach and water for ten minutes.
Glass
Wash in a dishwasher or with water and soap. Avoid exposing it to harsh temperatures. You can also read our article on how to clean your sex toys for further tips on cleaning your sex toy.
Conclusion
Every adult desires a taste of sexual pleasure and using a sex toy can guarantee you that, whether you have a partner or not. There is a wide range of products that you can choose from. We also shared a few tips to help you keep yours clean and free from germs.