(Last Updated On: June 18, 2023)
With the cost of living crisis rocking the world at the moment, properly storing and prolonging the life of your most precious sex toys has to be an absolute priority as these toys are not only quite pricey but they are essential to the the maintenance of your sexual happiness. As the world's go-to outfit for sex toys resources, I have received tons of emails on how best to store sex toys. Rest assured that at the end of this article, you will be well versed in not only maintaining the life of your precious little toys but extending it as well.
So you recently purchased a collection of sex toys, or perhaps, you've been using a couple of them for a while, and boom, the thought of how best to take care of your juicy accessories crept into your mind. Like a magic carpet, I am here to take you there. However, before we embark on the journey there are a few high level considerations that should determine the storage method for your sex toys. Some of these include: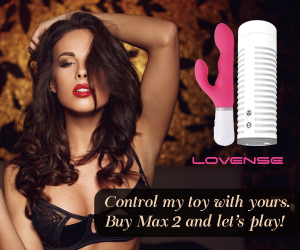 The material of the toy
Size of the toy
The age of the toy
Quality
Warranties or Insurance
Functionality
Weather Conditions
Now that you are aware of the considerations you need to make, lets get into the nitty gritty. Here are some tips on caring for your sex toys.
So how should you store your sex toys?
Keep sex toys clean and dry after use
Keeping your sex toy clean and dry after use is perhaps one of the most critical storage steps in prolonging its life. It boils down to this –clean and get them dried after use. You don't want to store a dirty toy or, worse, one that is still wet from cleaning. What would you expect? An offensive odor puts you off when you need them the next time. Besides, keeping dirty adult toys also breeds bacteria. This could irritate your skin or cause other serious infections. To make it easier, I always advise that you have your wipes on the side before you engage in the do-do! For these, I always use booty wipes, they serve a dual purpose of cleaning my privates and my toys too. As you do the usual cleaning up after sex, you should consider cleaning your toys as important as cleaning the nether parts of your body. After all, it is entering your body!
BOOTY WIPES for Women
Sensitivity Matters to Your Sensitive Parts: Infused with Aloe Vera & Vitamin E to protect you from itching and irritation. These wipes are gentle on your skin, made with plant sourced fibers, no harmful parabens, alcohol free, fragrant free, pH balanced, and can be used on all body parts. Perfect For: Home Bathroom Use, Feminine Hygiene, Facial Cleansing, Sensitive Skin, Public Restrooms, Outdoor Activity, and Hands & Body Wipes.
See latest price
Store sex toys in a toy bag
Storing your sex toys in dedicated bags can help you cut costs. It is perhaps one of the cheapest ways to preserve them. Say you do not have enough bucks to invest in other storage alternatives; this is your go-to option. Another option is to make your own pouch, if you are good at knitting or similar.
On the other hand, some of newly purchased adult toys also come in their custom bags to prevent the effects of dust and other environmental pollutants. Use them! Avoid storing your toys in plastic containers or bags. This is an important note of caution as you don't want the chemicals from the plastic on your toys and potentially hurting your body.
Store your sex toys in storage boxes.
Whether you purchased a dildo or a vibrator, or even anal beads, you shouldn't leave your adult toys just anywhere. They should not be stored in your bedside drawer or under your pillow. When you do those, you will expose them to airborne pollutants. In addition to storing your sex toys in bags as described above, ultimately you 'll need to put them away discreetly. This is where storage boxes come into play. Storage boxes helps to keep your sex toys safe at a reasonable temperature and out of reach of children and prying eyes.
Top Tip! Think long term! When investing in storage boxes, ensure it's the type that allows for the growth for your collection. You may want to get flexible packages to accommodate other oddly shaped sex toys. Furthermore, storage boxes are helpful if you have a larger pool of toys or you like to store other things like condoms, chargers, and lubes. Keep your precious erotic toy chest safe by giving the best possible care they deserve. In turn, they would serve you well.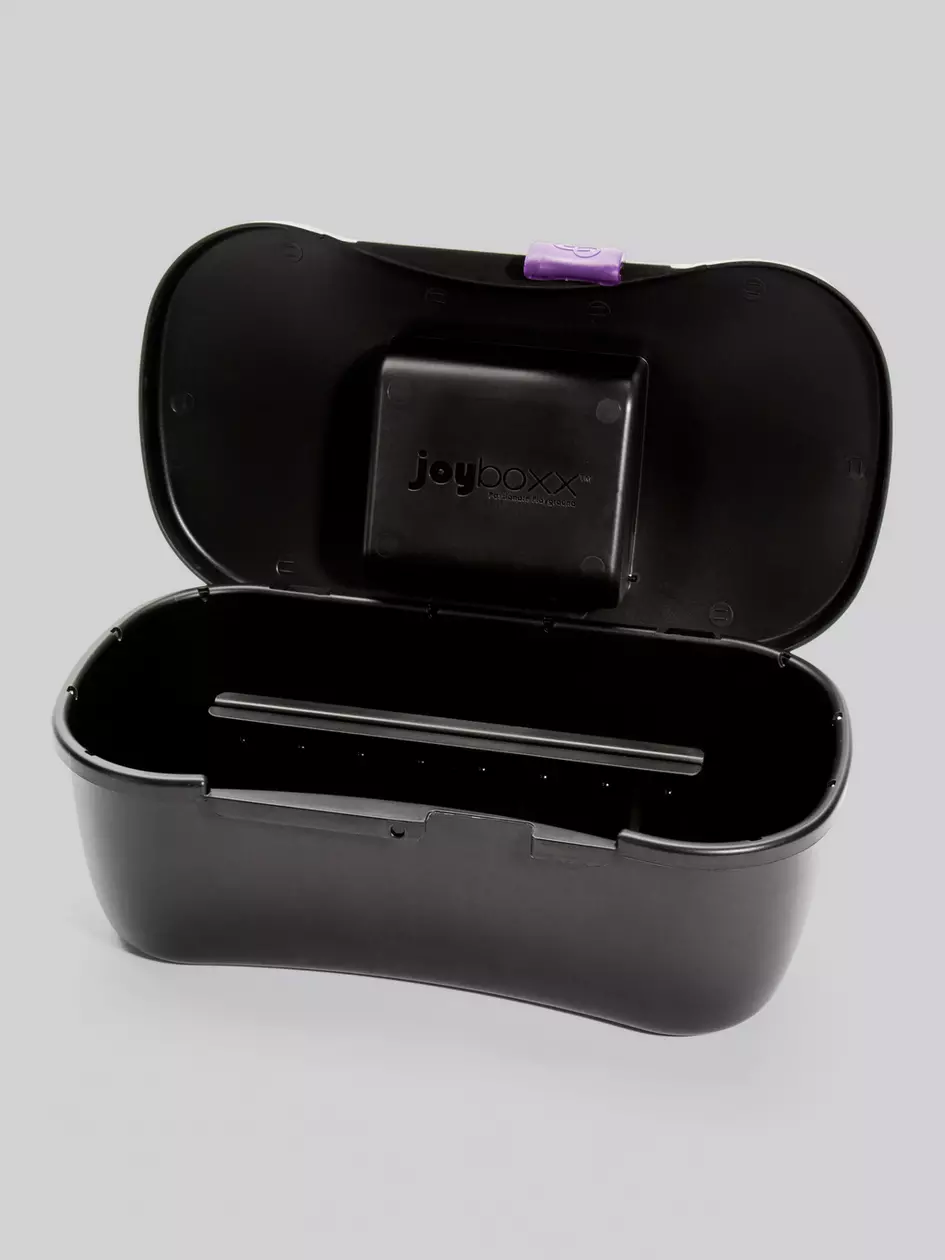 Joyboxx Hygienic Sex Toy Storage System
Keep your sex toys in tip top condition with Joyboxx, a full after-use care and storage system for your sex toys. Locking toys of up to 11. 5 inches away from prying eyes, this antimicrobial storage system even has a handy PLAYTRAY coaster/drying rack. Practically designed, the Joyboxx is PVC, BPA and phthalate free and is sized to fit most bedside tables and drawers, with a silent slide-fastener so its contents can be discreetly accessed.
Get 15% off with Code: GURU15
Take out batteries and keep cords safe when not in use.
This is an absolute must if you want your sex toys to last long enough. If your toys are battery powered, the best thing to do would be to always take them out when not in use. How would you feel if your toys went off in the middle of the action? Awful, right? If you don't want to run out of juice, ensure you remove the batteries before storing them for extended periods.
Tip! Avoid leaving your toys plugged in the socket when not in use. Importantly, you should always keep your cords together with the toys, so you don't lose them. The last thing you want is to be searching for your cables when it's time to boogie; that's a total turn-off!
Inspect and discard damaged sex toys
One thing to note is that sex toys can crack and even break. Some may even burn if its too hot down there. Just kidding. On a serious note, It is important to check your sex toys routinely for cracks, dents and fissures. Plastic and glass sex toy materials with cracks and chips should be discarded. If you don't toss them, you risk injury to your private parts and worse you run the risk of getting infected with bacteria and other organisms that could find their way into the cracks. This increases the risk of preventable infections. You can find more details of how to how to keep your sex toy safe in this article.
Keep your sex toys separate from each other
This could sound like a strange one but you should always keep toys made of different materials separate. By separate, I don't mean they can't be in the same box but I mean not touching each other or chaffing. Knowing what sex toys to store together is particularly important because some materials such as jelly and rubber are known to react when placed together. I know you do not want those chemical reactions on your sex toys, especially if they are squishy and soft. So keep toys of different textures apart. Use sex toy bags and boxes, or invest in pouches before placing them in your toy box.
Give DIY a try
When it comes to discreet storage, creativity is the watch-word. You can employ some DIY sex toy storage such as woolen socks, in jacket pockets, under the bed, top of the wardrobe, the list is endless. All this depends on the constraints in your home. The most important thing is to ensure it is well protected. There are some under-the-bed storage containers you may want to try.
Conclusion
There you have it. I hope you had an exciting read? As stated above, It is essential to take care of your precious toys and these are some of the best ideas to keep your sex toys safe. It all boils down to this – Large or small, keep them clean, whether in a box or bag. Store them in places where no one can find them. If you'd like to share them with a friend or partner, ensure you clean them to avoid infections.
So if you are thinking about buying sex toys but are concerned about storing them, apply the above tips and you can then focus on the more important things in life, like having mind-blowing sex! Trust me having sex toys as part of your sexual experience can be fun and thrilling.
The list is essential if you want your favorite toys to last the test of time. Stick to them! As I always say, Take care of your toys and they will take even greater care of you.
What do you think about the list above? Feel free to share your thoughts in the comment section. If you love the content, hit the share button.