(Last Updated On: April 13, 2023)
Remember the elevator scene when Christian Grey put two balls into Anna? Do you remember her reaction? Yes, she enjoyed it every step of the way. Well, if you remember the feeling it induced in you, we suggest you keep reading.
Anal Beads are smooth balls attached to a string, like pearls for your bum. Only here they don't have an accessory feature – unless you use them as stimulators – but are purposeful pleasure toys. When lubricated properly, they tickle your libido to a point only the strongest can last the longest.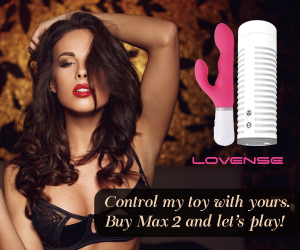 You're interested now, huh? We'll I've tried my hand at quite a few anal beads and other toys, and I can say your interest is well warranted. So, let's expand the discussion on Large Anal Beads and then jump into the products we've picked.
Our Top Choices For The Best Large Anal Beads In 2023
What are Large Anal Beads?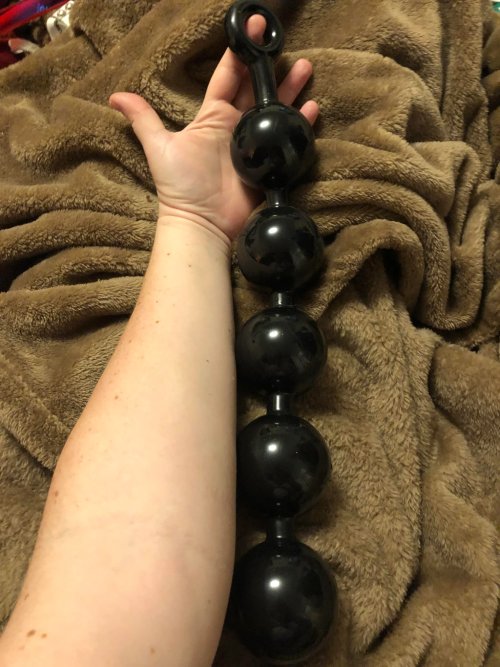 These sex toys are several balls attached to a string that goes through the anus and into the rectum.
The pleasure comes when you or your partner pulls them out. In fact, the sphincter has many nerve endings that stimulate arousal when you insert and pull the beads or simply by being inside the rectum. Any movement enhances the stimulation, which explains Anna's reaction. So, if you're new to the anal beads, you can expect to finish way quicker than usual. Speed plays a huge role, and it's individual as some want it slow, others like it fast.
The anal beads come in different sizes, from 25mm to 125 mm in diameter or even larger. At the end of the string, there's usually a small ring or a loop that makes it easier to pull them. Our bold BDSM audience voted to try the larger ones, so we dedicate this review to them.
The market sells silicone, plastic, rubber, latex, glass, or metal anal beads. However, you must know upfront that you shouldn't stick them fully as you can cause yourself or your partner health problems.
These toys aren't only for BDSM users, but many rookies use them to add some fun in the bedroom. However, if you're new the anal beads, please remember that you must use them carefully. The rectum is too sensitive – you can easily injure, rip or tear, and face serious health issues like bleeding. To prevent such instances, you must use generous amounts of lubricants before you apply or pull them.
So, these were the main points you must know before we proceed to the products section. Those who are willing to learn more, stay with me, and others who are feeling reluctant can leave the site but bear in mind that you're missing out.
No.1 Cannonballs Giant Silicone Anal Beads – Best for Big Anal Pleasure Fans
Big Anal Pleasure Fans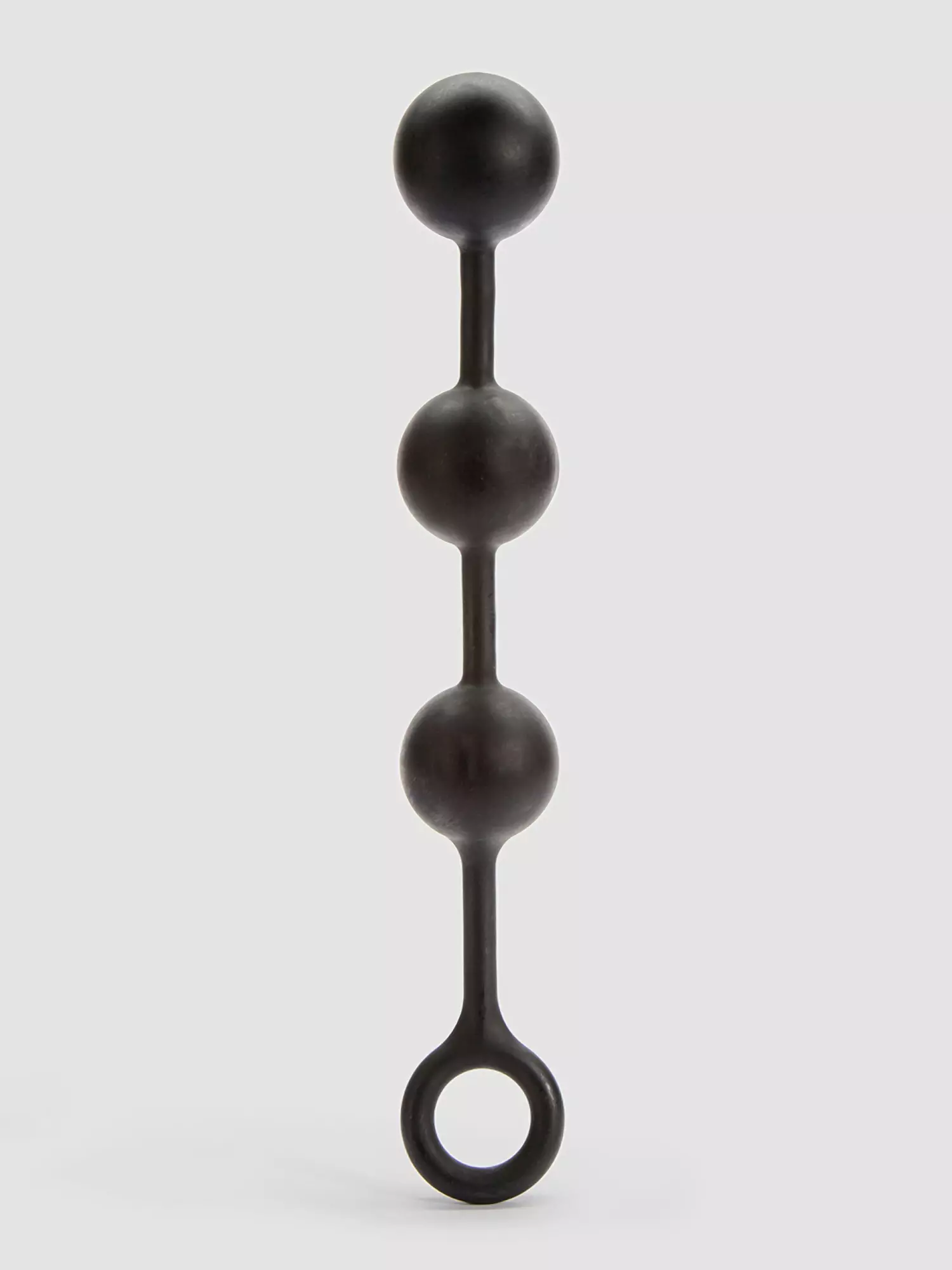 Best for stretching pleasure
Suitable for couples and solo players
If you wanted a genie that would fulfill your wildest anal fantasies, you have these three giant cannonballs to do the trick for you.
The design of these anal beads is massive, and judging by the size, these are recommended for experienced BDSM users only. Thus, experienced users only need to lubricate them well before they apply them to their back door. Then spread your legs to find the best position and the pleasure you craved for a long time.
You have 3 cannonballs that are super smooth and safe to use made of silicone. Silicone is one of the most favored materials when it comes to backdoor toys. To have maximum control over the bead string, you have a handle so you can adjust the movements or speed of pulling.
The circumference of each bead is 7.5 inches and is long 16.5. It comes with a 13-inch insertable length and is super flexible. For a product with such dimensions, I'd have to say the price is rational.
Pros
It's super flexible to use for 16ish inches in.
Smooth silicone balls are always in!
Cons
The giant balls might be a problem for petite people.
The silicone wears off if not properly taken care of.
No.2 Cannonballs Large Silicone Anal Beads – Best for Couples and Solo Sessions
Couples and Solo Sessions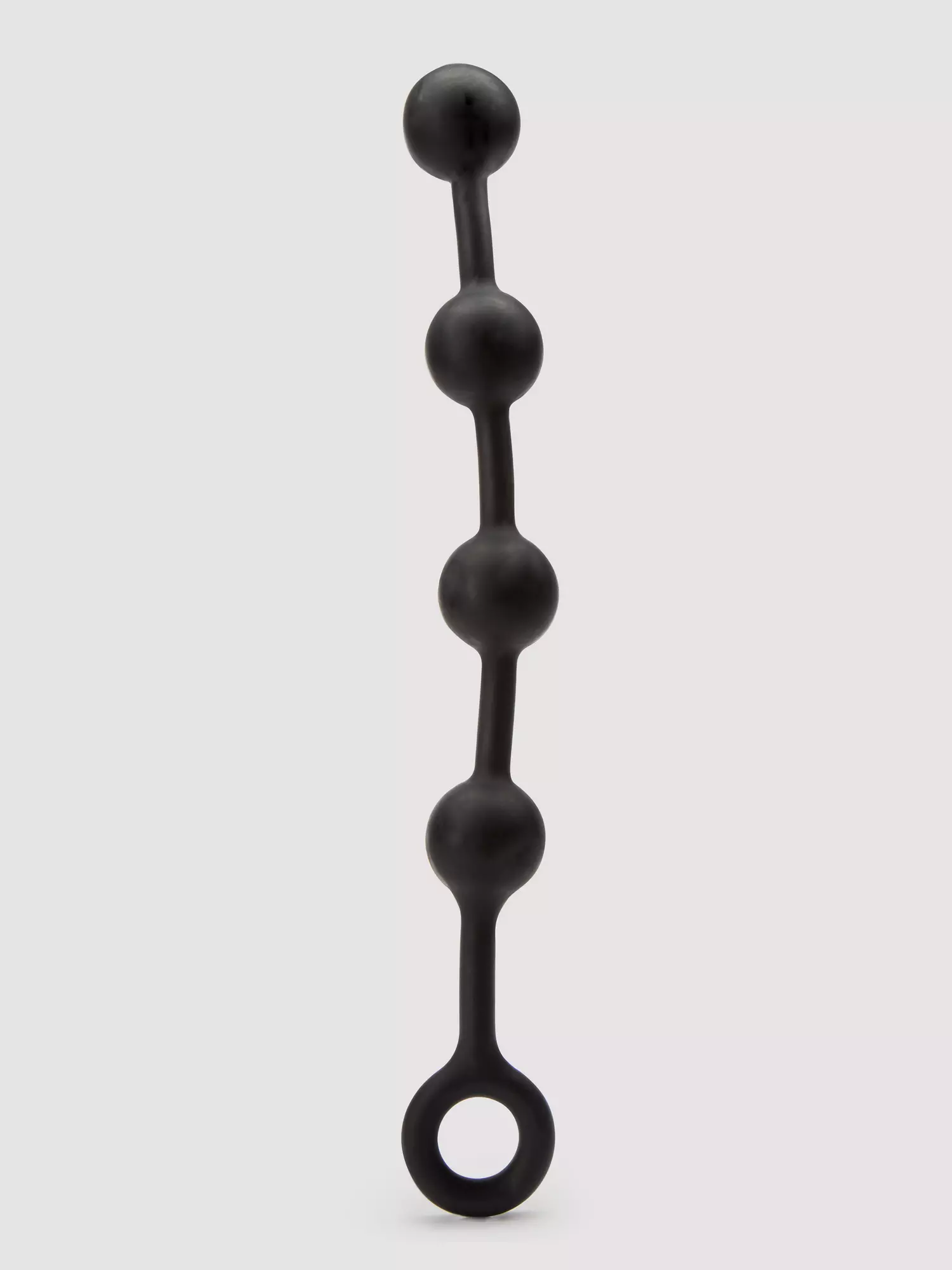 Four 5 inch beads in a string
Suitable for male or female
Cannonballs… they really are cannonballs because once you insert them, the feeling you get – it's an explosion of pleasure.
These beads have the perfect size for experienced anal fans as the length of the balls is 5 inches in diameter, and they go 12 inches into you. Book a night for yourself and these beads, and you won't regret it. The silicone gives a smooth feeling, especially when well lubricated, so that you can stretch yourself to the fullest. Also, interested BDSM couples can have a great play with it. These beads are the best stimulators when it comes to setting the mood on wild energy.
Couples can use the beads interchangeably, but remember to always wash them before you exchange them. More on maintaining your beads down below.
Pros
Suitable for both solo and couple play
4 beads in a string do sound like big O promise.
Cons
They might be unsuitable for small waist anal fans
More on the pricy side
No. 3 Blush Advanced 16 Inch Large Silicone Anal Beads – Best for Gradual Anticipation Experience
Gradual Anticipation Experience
Small to large size beads invite the orgasms
Compatible for Beginners, Intermediate, or Advanced players
Did it happen to you to use the same toys in bed alone or with your partner and expect it to be different? That, maybe next time will be better? Well, the Advanced Silicone Anal Beads are that next time.
These beads begin from 0.9 inches, but they enlarge up to 1.5 enough to tickle your asleep libido and drive you crazy. The best thing about these beads is that each time a bead pops into your body, the muscles are ready for the next one. You can use them for a solo night or experiment with your partner. Note, the beads' only orgasm feature isn't only pulling out, but even when you make the smallest movements while they're inside your body.
Don't worry about any crazy-stuck-in scenarios! At the end of the string, the beads have a handle for easy pulling them out. The silicone beads are long-term best sellers on the market because of their smooth and soft touch.
This toy is a bit pricy, but hey, if you're a beginner, you can use it until you become experienced. Consider it as an investment, and thank us later.
Pros
Popping a new bead puts you seconds closer to the Big O.
Compatible for petite people
Cons
The handle could be thicker
The beads could be heavier
No. 4 Master Series Serpent Silicone Beads of Pleasure – Best for Warm-Up
Best for Warm-Up
Master Series Serpent Silicone Beads of Pleasure
This serpentine set of silicone anal beads are pure pleasure. The graduated beads offer unique sensations as they are removed, with alternating balls for unexpected pleasure. The premium material is body safe and phthalate-free, and cleans easily without harboring any bacteria.
See latest price
Meet the orgasm serpent
Must use for red room activities
This Master Series anal beads appear to be the orgasm serpent because once they bite your bum, the venom spreads fast enough until you get a petit mort. Users of the serpent silicone beads claim that they shake their legs after the fourth or fifth bead, and only the strongest last the longest.
The trick is that the beads are 16 inches long in total, and you can insert them for 12 inches. The sensation of the serpent beads comes when you pull them out, as the space between the beads is perfect for bringing the best of you. Also, as the first two come in smaller sizes, beginners can use them too. They can have fun safely as their muscles adjust to the small beads of 23 mm. If their muscles relax, they can increase the number and double the pleasure.
The best thing about the beads is that they're super affordable.
Pros
Fit for juniors and seniors
Great for gradual pleasure
Cons
Can be too long for petite people
The handle is too thin, might break if pulled too fast
No. 5 Master Series XXL Triple Silicone Anal Beads – Best Plugs Alternative
Best Plugs Alternative
Master Series XXL Triple Silicone Anal Beads, 0.63 Pound
Thrill to three times the anal stimulation! Three silicone balls, each with a smaller weighted inner ball for subtle sensation, are tethered together with a looped retrieval cord. Silicone is an ideal material for insertion. It is body safe, phthalate-free, allergy safe, and flexes gently for comfort.
See latest price
Crave no more for best plug pleasure
Best anal stimulators for experienced users

What would you do with only three balls on a string, you ask? Oh, no, don't mistake quantity for quality, please!
The first ball on the string is light weighted, the second is heavier, and the third is the heaviest. They're made of silicone, so they'd slide in very easy. Once you put the first ball, your senses will already get tickled, and you'll get wet just by the first one. Then every other increases the arousal until – well until you can last. You might have to train yourself to last longer until you use them to play with your partner.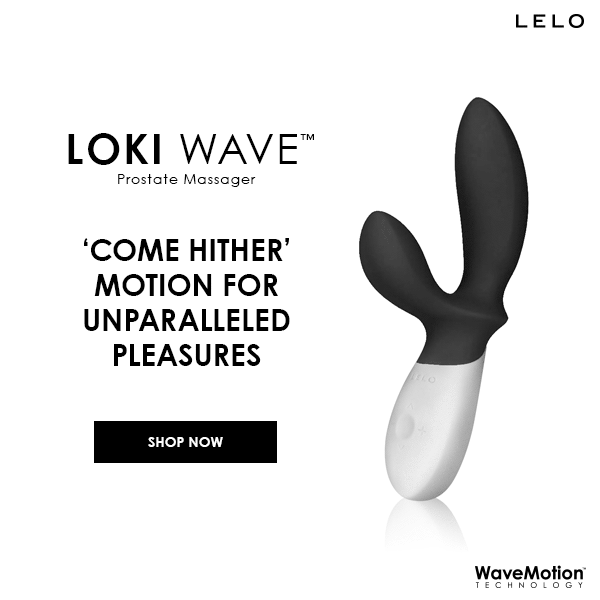 The balls are 1.75 inches in diameter, and the entire string is 13 inches. Note, these XXL balls are recommended for experienced users only. If you've never tried anal beads before, it's best if you get the gradual beads so you'd relax the muscles and prepare them for large beads.
Pros
Easy to clean
Great for intensifying the warm-up
Cons
The cord could've been thicker
A bit on the pricy side for silicone beads
No. 6 Master Series Black Baller Anal Beads – Best For Firm Pressure Pleasure
Firm Pressure Pleasure
Master Series Black Baller Anal Beads
The Black Baller anal beads delivers five impressively sized spheres for intense popping sensations. Stick these big booty balls in you or your lover's hole one at a time and slowly pull them out when the time is right! The easy pull ring makes these beads easy to control and provide a sturdy, secure hold you can depend on even in the heat of the moment.
See latest price
Affordable toy, for a priceless orgasm
Super large balls that shake the experienced ones
It's the five anal beads thumping on your back door. Well, don't open unless you're able to handle the intensity of the bliss you'll get.
These are 2.65 inches in diameter, made of TPA that secures firm pleasure. You can adjust the best position you want to let these bad boys in, but make sure not to pull them fast as the firmness and size of the material can tear the rectum easily. For that reason, these are only recommended to senior anal players who know their way around toys.
If you want to try these out, you must start low and tain yourself. These beads are super compatible to use with or without your partner, either way the orgasm will come to a peak.
At the end of the string, you have a handle that gives you control over the toy and prevents further complications, like getting stuck inside the rectum. Last but not least, these are compatible for both men and women. So, make your order, and get the firm pleasure everyone promises to you!
Final note – super affordable price! Go get'em tiger!
Pros
TPA is one of the most wanted materials for firm pleasures.
Super easy to maintain.
Cons
Not recommended for beginners.
Not recommended for fans of flexible toys.
No. 7 Tom of Finland Weighted Anal Beads – Best for Width and Weight Pressure Lovers
For Width, Weight Pressure Lovers
Tom of Finland Weighted Anal Beads
Explore a new level of anal pleasure with these unique anal beads that are not just huge, but heavy! These massive anal balls are internally weighted, with a silicone skin and convenient retrieval cord. The steel balls inside provide weight and resistance, while the silicone exterior provides a silky-smooth feeling.
See latest price
Large and heavy anal beads
Best-seller and reviewed by experienced users
Knock, knock. It's Tom of Finland knocking on your back door. You must be ready to welcome Tom of Finland through your back door because it's a giant. Since our audience insisted on large anal beads, we offer a large and heavy product – let's see if you can handle these dimensions.
The widest ball is 2.25 inches in diameter. Do you get why you must practice? Good! The total length of the string is 14.5 inches, and they're 12.5 insertable. On the other hand, the balls are made of steel to add weight and resistance. Yet, the best part is they're covered with silicone so that you can slide them in easily. Besides, water-based lubricants and silicon are partners in crime when it comes to insertable toys.
Now that you've met with Tom, will you introduce him to your partner, or are you gonna keep it to yourself? It's up to you, no judging! Not to gossip on Tom, but other friends of his say he wants it really wet, so make sure you splash him with lubricants to have the smoothest anal night.
Pros
Fulfills the weight and size criteria
The steel adds the best weight resistance
Cons
Not recommended for beginners, nor petite people
A bit on the pricy side
Large Anal Beads Byers Guide
After you've checked which product is best for what, the last important thing to learn is the manner of use and maintaining the products. Below we've conducted the ultimate guide for anal beads, and we highly suggest not skipping this section.
Material
Most of the products we've reviewed before are made of silicone. The silicone provides a super smooth and soft touch of the beads that will slide into your body easily when lubricated.
The best part about the silicone is that it's easy to clean. Some producers of these toys say it's a self-cleaning material, however it's not true. They are easy to maintain, but under no circumstances can you wash the beads as with any other toy and reuse them. The anal beads have a big reason why you should pay attention to the manner they're cleaned. Keep reading below to learn how and why it is important to clean them.
Manner of Maintenance
Let's face it; large anal beads won't be the best picture when you pull them out. They'll be muddy if you don't prep for anal sex before. However, regardless of the material type, they are the playground for feces bacteria that can transmit diseases if you reuse them without cleaning them properly. So, instead of walking into muddy waters, you must deep clean them before and after using them.
By deep cleaning, we mean using antibacterial cleaners and hot water. Simply washing them won't kill the feces bacteria, so you must sink them into hot water, add the antibacterial gel, and start scrubbing. You must scrub for about 5-7 minutes until you assure every inch of the beads is clean. After taking them out from the water, pat them dry with a soft towel that won't leave fabrics on. Lastly, you must store neatly in soft fabric and in a box.
If you have beads made of latex or other porous material, do not put them in hot boiling water because it will misshapen the beads or damage the material. Instead, use warm water, and scrub a bit longer to ensure they are clean and safe for further use.
Manner of Use
Another important thing to note in this buyer's guide is the manner of use of the beads. You must use them with caution because the rectum easily gets torn, and it might cause bleeding or further health problems.
Thus, to avoid such outcomes, before you use the anal beads, make sure you use water-based lubricants that will smoothly slide into your bum. If you have difficulties putting them, don't push further but add more lubricant and relax. The anal muscles must be relaxed before you put them inside you; otherwise, you'll never get to the desired pleasure. Also, if you have never had anal before, these are the perfect trial to test your abilities. For that reason, it's crucial to relax and safely use the product as stated.
Final Verdict and Conclusion
My personal favorite product are the Serpent Beads. They are super simple to use and compatible with beginners and experienced sex toys fans. Also, they satisfy the criteria for large anal beads and the big beads band. They meet the couples and solo criteria too. What else would a person need?
The pleasure is due to the gradual expansion of the beads that stir the libido more and more as each bead goes in. With the beads, you have super stretchy naughty nights or mischievous playdates with your partner. However, either way, the anal beads provide an unforgettable feeling, and it's safe to say irreplaceable. So, deliberate carefully and choose your next best anal toy!