(Last Updated On: February 18, 2023)
The era of cheap, plasticky, 90s-style sex dolls is far behind us. Today's sex toy manufacturers create hyper-realistic dolls to cater to anyone's gaze. Blondes, brunettes, BBW, anime – the list goes on!
But with such a vast choice come many dilemmas. You may be asking yourself: "is a sex doll torso or a full-body doll better? Should I choose an inflatable sex doll over a sturdy, silicone one? Wait, how much is a sex doll?"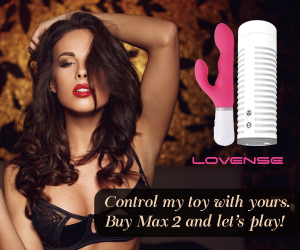 Nowadays, people can nitpick their dolls to get their hands on the "perfect girl" and bring their wildest fantasies to life. This guide will help you understand more about the design and options you have with novel sex dolls, how to use them to reach new pleasure heights, and how aftercare works.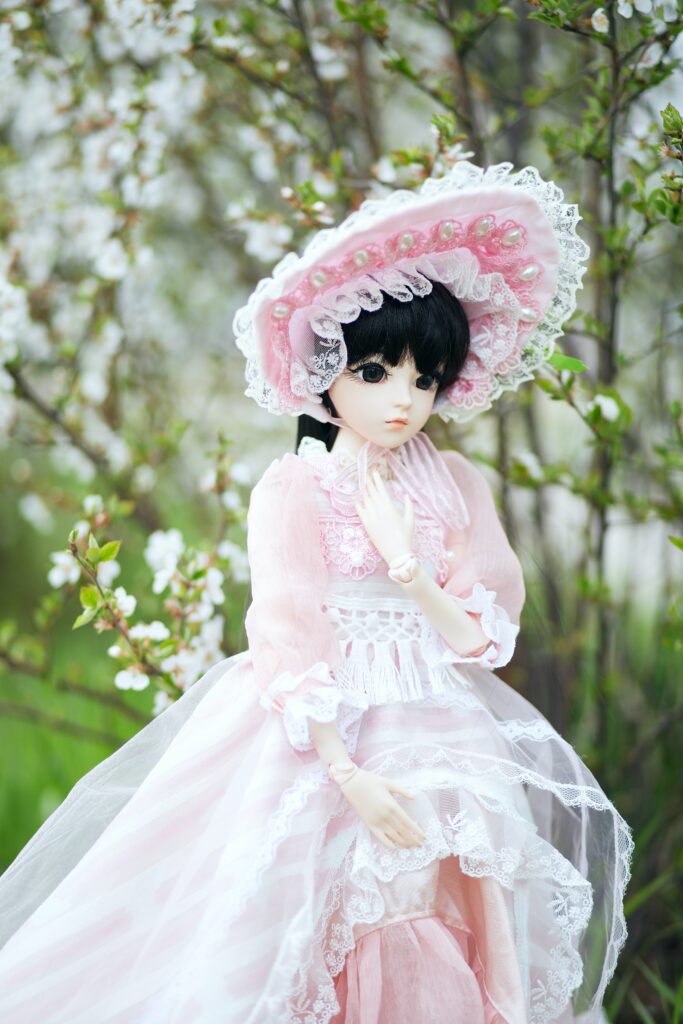 Buying Your First Sex Doll – What to Expect
Many people get weirded out by the idea of having sex with a doll, even if it's a fantasy they've had for a really long time. Sex educators explain that these are normal and expected feelings, especially for first-time users. In fact, they advise playing one or two videos to remind yourself of the reason you ordered the doll in the first place.
So, what does a sex doll feel like? Watching porn before testing out the doll not only allows you to get into a sexy mood – it also helps you get a better idea of how the experience would go.
Besides getting your ideas from porn, we will present you with several fun ways to use your doll to your best advantage shortly after this initial introduction.
How to Use a Sex Doll
Once you assemble your sex doll, you'll be astonished by how much the material is reminiscent of a real-life girl – we're talking her breasts, thighs, and the inside of her mouth and bits.
So, use this opportunity to act out your dream-girl scenario and get to action. Our tips include setting up a good vibe and finding the right sex position for you:
Create a Romantic Setting
As silly as it may sound, set up a sensual vibe. Light some candles – preferably scented ones – to fill the room with a nice and soothing aroma. Put on some music depending on your mood; slow and romantic does it, but sexy and sensual will make you tingle in all the right places.
Then, get experimental with the touch. What does a sex doll feel like? In a mood like that and with a lifelike toy like that, you may forget you're fondling a doll altogether.
Tip: If you still view the doll as a foreign object, try imagining it as a one-night stand with a stranger that doesn't speak your language. You can touch and kiss the doll all you want, but the point is to let go of your inhibitions and bring out your wild side. Also, spraying some perfume on it can add a touch of realism.
Pick Your Favorite Position
With sex dolls, you can feed into every hidden desire your partner or ex ever rejected, including oral, anal, or vaginal sex positions. The inside of a realistic sex doll is designed to deliver a tight sensation that can bring you to climax faster than you think. In other words, you can take the doll and get creative with poses.
Ultimately, trying out positions with a realistic sex doll is perfect for beginners. Instead of risking your chances in front of your partner, surprise them with some techniques that can drive them crazy.
Tip: You may also want to watch some videos before you start just to boost your libido and get more ideas about positions. Or, if you already know what you crave, follow your intuition and enjoy!
Lube Up
As with any other sexual experience, getting all those involved lubed up is a guarantee for a good time. So, get yourself a bottle of water-based lube and don't hold back – the more slippery, the better!
And since silicone can sometimes be sturdy, covering all entrances with lubricant will ensure they're wet enough for penetration.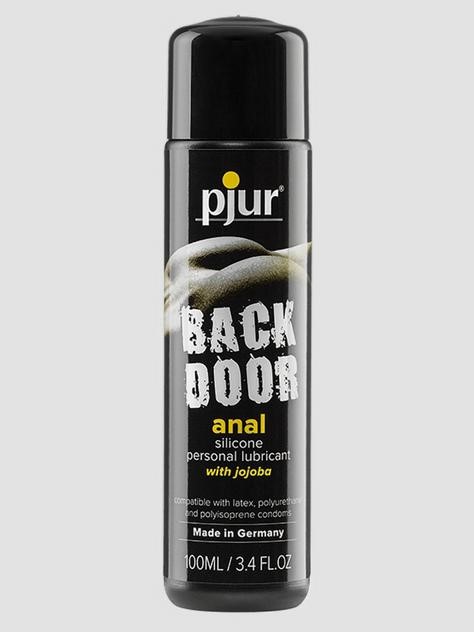 Clean Your Doll and Store It Away
Once the deed's been done, it's time to get to actual work! Clean the doll inside out using warm water and a sponge (we'll talk more about cleaning products below). Then, store it in a safe and dust-free place where it'll stay put until your next sexcapade.
Lubricants and Sex Dolls: What You Need to Know
Lubricants are one of the most favored accessories to spice up the foreplay and heighten the senses, leading to a guaranteed orgasm. With sex toys, or dolls specifically, that wet feeling is essential to mimicking a life-like sex scenario.
However, you should know that some lubricants may damage a certain material or leave permanent stains. Therefore, sex shops advise using only:
Water-based lubricant with silicone dolls, which is easier to wash and doesn't stain the doll;
Water- or silicone-based- lube with TPE dolls not to break down the material (as you would with oil);
Water-based lubricant with PVC dolls to keep the material intact.
You may feel like water-based lubricants don't offer the same sticky, wet feeling oily lubricants do, and that's totally fine – everyone has their preference. However, water-based lube can be just as satisfying as long as you don't hold back on it. Remember – there's no such thing as going overboard with lube!
How to Clean a Sex Doll and Maintain the High Quality
Many people wonder how cleaning a sex doll works since it's significantly larger than other sex toys, and there are more openings that must be squeaky clean before using them. There's also the struggle of overdoing it and ruining the quality of the material, which can destroy the fine lining inside the doll.
To prevent damaging your doll's quality or getting infections or STDs, we explain in detail how to clean a sex doll below:
How to Clean the Body of a Sex Doll
Cleaning the body of the sex doll is essential, regardless if you've already used it or not. If you want to prevent any bacterial diseases, it is best that you wash even the areas that you do not use for penetration.

Therefore, take the doll into the shower and use lukewarm water combined with an antibacterial sponge to scrub the entire surface. If you cannot move the doll from one place to another, take the sponge and rub the doll as is.
How to Clean the Openings
Cleaning the openings is especially important because those are the areas where you penetrate the doll and leave bodily fluids mixed with lube behind. Therefore, establishing a cleaning routine is vital.
Namely, dolls' entrances must be squeaky clean before and after use – always. Never use the doll, fleshlight, or mouth (if removable) if it hasn't been previously cleaned, even with a condom.
Use antibacterial soap and lukewarm water to clean the inside of the hole. Since the material is soft silicone in most cases, make sure that you use natural-based soaps that cannot cause damage or a worn-out look.
The same goes for hot water. Remember that hot water might cause the breaking of the material, or simply losing the sensation of real skin.
Sex Doll Cleaning Products and Storing
The most recommended cleaning products for sex dolls are:
Regular antibacterial gels: These are known to be most effective when it comes to preventing bacteria build-up;
Baby powder: This is also a great alternative that works like magic on silky, soft, and prone-to-damage materials.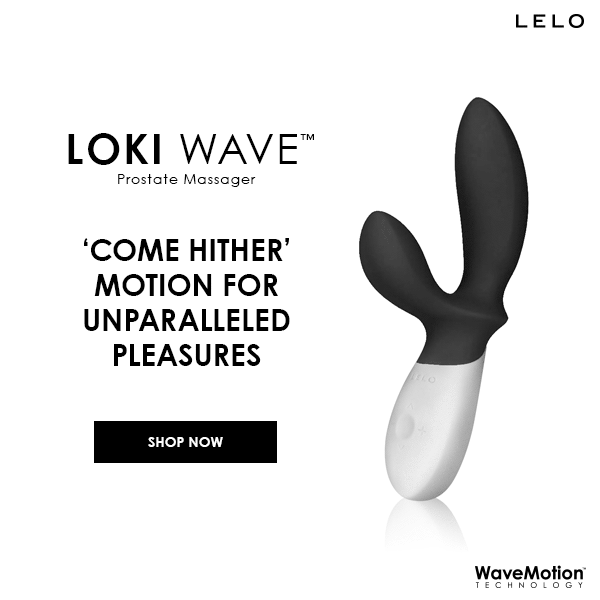 Dolls must be thoroughly cleaned at least every two weeks, and they cannot be stored damp or wet – that might cause molding. Therefore, once you are done cleaning the doll inside out, leave it for a few minutes to air dry, or use a non-abrasive towel so you don't damage the material in any way.
As for storing the doll, make sure that it is not exposed to direct sunlight (we take it that you already have a box big enough to store the entire doll, or dismantled), or dust.
This means you cannot leave it in the attic, under the bed, or in the basement. These areas are known to be exposed to a lot of dust. Ultimately, you cannot leave the doll in a damp place because it will damage its quality, and you'll just end up throwing it away.
Tip: Do wipe your sex doll down after each use, just don't use aggressive cleaning agents and stick to a simple water and sponge combo. You can save the extra products for the biweekly cleaning sesh'.
Top Tips for Shopping for a Realistic Sex Doll
If you've never gone on a realistic sex doll spree, then you might want to learn a tip or two so you can get the best deal. In other words, here's what to look for:
Quality Over Cheap Prices
How much is a sex doll? – A higher price for a higher experience.
The market is saturated with multiple providers that seemingly offer the best deals for the best experience. You should not settle for these providers because they are only trying to sell their subpar products for low prices. Instead, learn to recognize reputable sex shops.
The easiest way to verify the doll's quality is by reading reviews, and not only the ones provided under the doll's product description. There are numerous online forums where you can read real user testimonials with all the pros and cons that come with a certain doll.
Body-Safe Labels
All reliable sex shops put the body-safe label in a visible place to ensure the audience can see it. This label is a verification that the material of the doll is safe to use for your health and will last you a long time.
If a site doesn't include the body-safe label, abandon your cart and find another store to shop at! You don't want to waste money on a product that might be dangerous for your health.
Additionally, you may notice a tag "for novelty use only." Now, non-reputable companies use this tag to write off any accusations towards them regarding the use of unsafe and straight up toxic materials. So, a tag like this suggests that the material is questionable, and the manufacturers do not guarantee its quality.
However, sex toys from reputable sellers and made of non-porous, body-safe silicone may also contain this tag if they haven't been labeled "for medical use." As long as you're aware of all the ingredients the doll contains and are buying from an established brand, you'll be fine.
Best Sex Dolls You Simply Must Try
Over the past decade, we've witnessed a rise in sex toy options, with sex dolls taking most of the spotlight, thanks to their durability and versatility. Designers haven't only been focusing on body shape and size, but they've playing around with the number of human attributes! You can find sex dolls with two vaginas, a double pair of breasts, and so on.
In the content below, you can find the wildest types of sex dolls with their advantages and disadvantages and everything else you should know of:
Best Budget Pick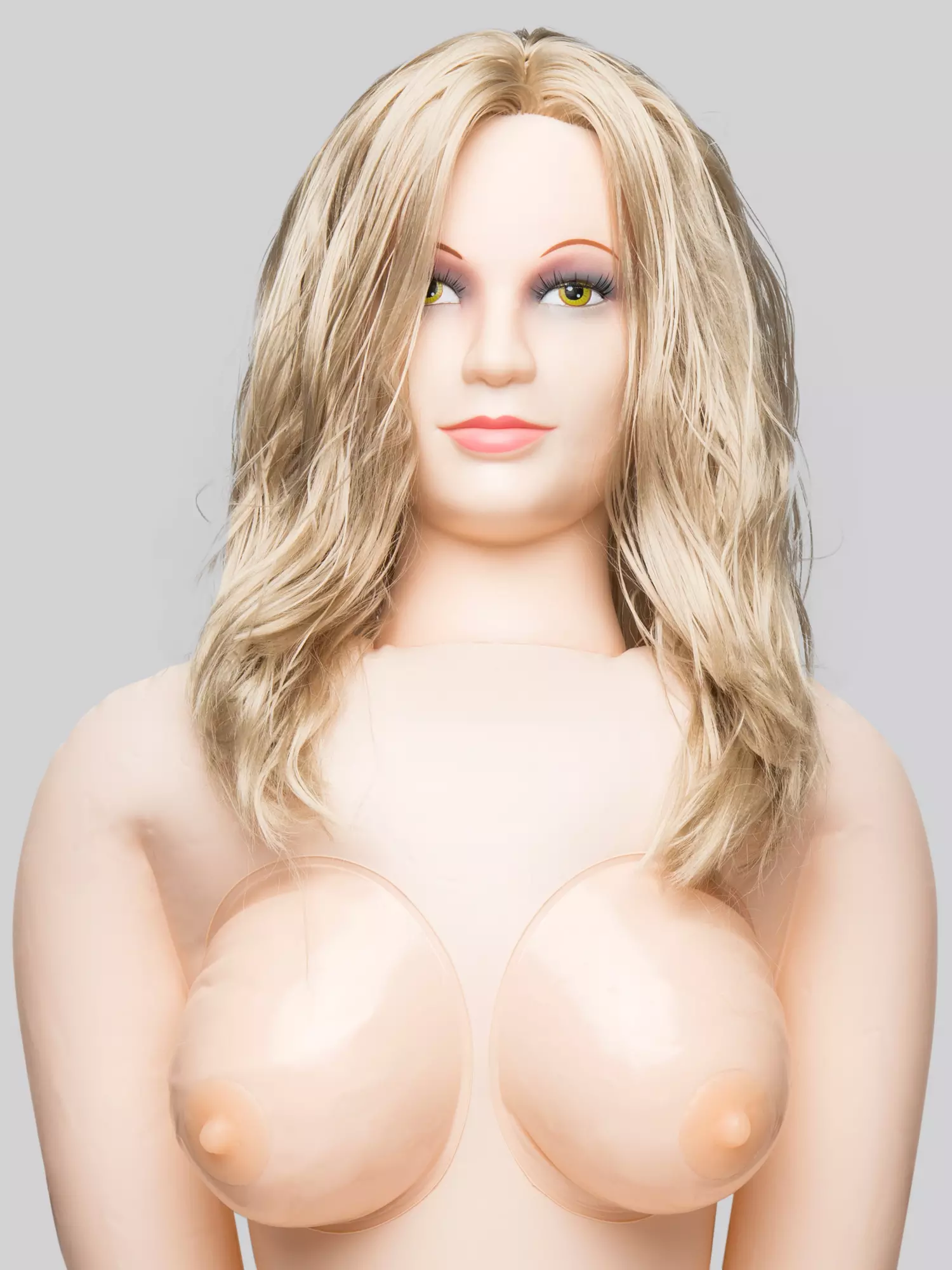 Shy Camilla Inflatable Sex Doll
Her name is Shy Camilla, but don't be fooled – she's a sex kitten aching to have your hands all over her. With wavy blonde hair, big boobs, erect nipples and amazingly authentic entrances to explore, she'll have you purring with satisfaction.
Get 15% off with Code: GURU15
Height: 5'7"
Weight: 7.4 lbs
Orifices: 2
Color: Blonde, light skin
Material: PVC
Vibrators: 2 batteries
Inflatable dolls are the best option if you want to spruce up your sex life on a budget. This blonde comes with two orifices (vaginal and anal), super soft breasts, and a cute face. The insides of both orifices are super tight and made of soft material that takes your experience to a 'big O' level.
Camila is 5'7" inches tall and lightweight so you can throw her around to all your heart's content! The material is mainly made of PVC, which is not the best option on the market, but the breasts are so soft that deliver an almost skin-life feel.
Despite being a fun way to entertain yourself, inflatable toys are real stamina builders. If you've just become sexually active and want to entertain your partner, make your order now and start practicing!
Pros
Cons
Affordable.
Lightweight, so it allows more motion manipulation.
Realistic 3D rotating head.
Big breasts for breast people.
PVC is not the most toy-friendly material – even water affects the durability.
Difficult to maintain, requires more cleaning techniques.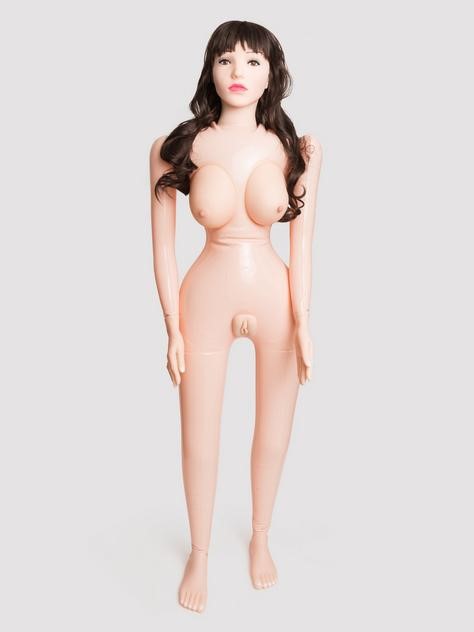 Height: 5'7"
Weight: 6.61 lbs
Orifices: 2
Color: Brunette, light skin
Material: Soft plastic
If brunettes are more your thing, let Big Booty Brianna pave your path to intense orgasms. We picked this doll because it has a well-defined waistline, which perfectly accentuates her luscious, smackable booty.
According to users, one underrated quality of Brianna her hair length, which falls beautifully over her inviting juicy breasts. So, if you're looking for a big booty sex doll with a special look to it – Brianna's your girl.
When it comes to the material, Brianna is made of soft plastic. This may not be the most ideal option for you as it may be a hassle and difficult for maintenance, but the experience overall is satisfactory, to say the least.
Pros
Cons
Super tight waist
Lightweight enough to try out different poses
Super tight orifices
Efficient exercise for stamina
Phthalate-free
Difficult to maintain
Subpar regarding material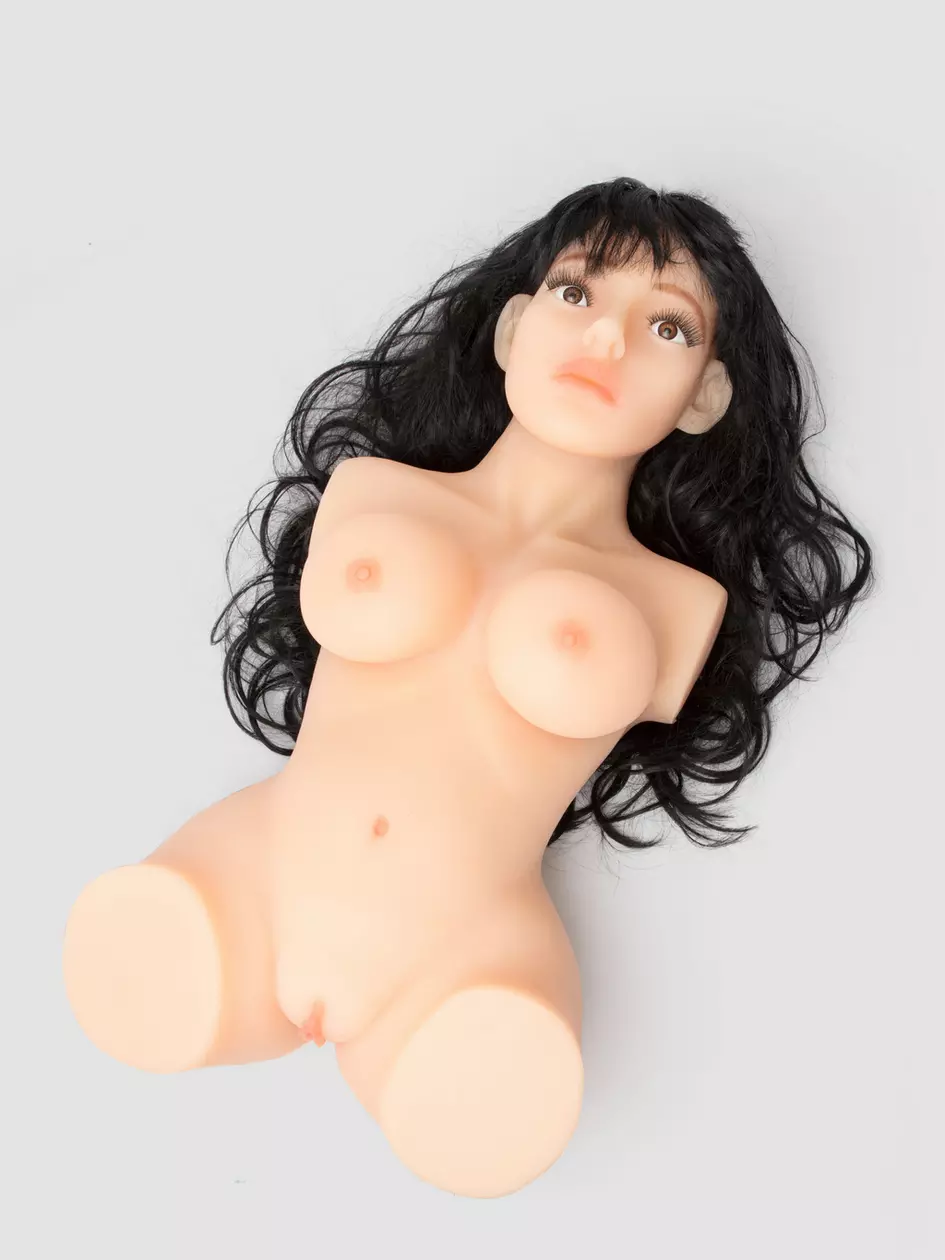 Length:
Weight: 494 oz
Color: Dark-haired, fair skin
Entrances: 3
Material: Soft silicone
Scarlet could be your best friend and teacher when it comes to discovering your weirdest positions and what works for you! The weight is perfect to add enough pressure to turn you on and stimulate your most erogenous zones.
This realistic sex doll torso has three entrances – vaginal, anal, and oral – and each comes with specially designed canals that deliver a unique experience no human can offer. With Scarlet, you don't have to bargain about anal sex or worry about gagging right before you come. Basically, you get to lead the game the way you want it!
The soft silicone contributes to the realistic feeling, and takes your orgasm to the next level, especially when it comes to her squeezable breasts. To conclude: with this doll, you can be both gentle and rough when you want it, how you want it.
Pros
Cons
Three entrances-Each entrance's canal comes with a unique design that elevates the game .
100%Soft to the touch
Cozy breasts
Might be difficult or weird to use for people just breaking into the sex toy world
The long wig might be a problem
Height: 27"
Weight: 6.16 pounds
Material: Soft plush
Entrances: 1
Kemono Hime is your ultimate furry fantasy toy that'll satisfy all your anime wet dreams. Do you find socks too old school? Well, Kemono is just as soft – if not softer – and has an onahole sleeve pouch that allows you to insert any of your favorite hand masturbators.
As for the outer look, Kemono has cute puppy eyes and gorgeous dark hair that is the perfect pulling length. It's pink, and fluffy with paws and a tail that awake your anime fantasies and take you to a fantasy world.
Pros
Cons
Based on a Japanese anime character Fluffy and soft Onahole sleeve pouch
No onahole hole
Cannot be used for blowjobs
Height: 5.61 ft
Weight: 74.52 lbs
Color: Red hair, tanned skin
Material: TPE & metal skeleton
Entrances: 3
Realistic sex dolls don't always refer to dolls that look like your typical girl next door. You also have the fantasy sex dolls, designed for those who dream about boning their favorite fictional character, a vampire, or even an elf – the choice is vast.
Our pick from this category is Alanna – a sexy and kinky elf ready for a romp in the sack! Alanna has red hair, H cup breasts made of soft TPE material that elevate the tactile experience, and tight vaginal and anal holes with skin-like lining that'll make your toes curl and your legs quiver!
Besides the vaginal and anal holes, you can have the ultimate oral sex with Alanna, who has inviting oral canals specifically designed to caress your penis and bring it to an orgasm.
Pros
Cons
Unique experience
Most rated fantasy sex doll
3 entrances
High-quality materials
On the pricy side
Requires special storing place
Not for beginners
You Ultimate Guide to Sex Dolls: Final Say
Realistic sex dolls are one of the bolder ways to spice up your sex life. They are also the ultimate way to build stamina and impress your partner or simply explore your inner wildest fantasies.
In this article, we covered the most realistic sex doll voted by the audience (Alanna), the best sex dolls for customers on a budget (the inflatables), and incognito sex dolls like the anime plushie. All of these dolls can liberate your wild side, help you practice lasting longer in bed, and offer your partner a night to remember!
If you're worried about the maintenance specifics regarding sex dolls, all you have to remember is that cleaning after every use is a must, and using the appropriate lube is vital. Once you've got the basics down, your top pick among the ones we offered is up to you!
FAQs
How much is a sex doll?
Sex dolls vary in price. You may find a doll for $200 or $2,000 – it entirely depends on the features it offers.
Silicone dolls tend to be pricier, especially if they're full-body ones. On the other hand, dolls made using cheaper materials like plastic are the most affordable.
How to clean a sex doll?
Take the doll in the shower and use an antibacterial cream or soap. If you have a furry sex doll, hand wash it. However, in both cases, you have to clean it entirely to avoid bacterial infections.
What does a sex doll feel like?
This depends entirely on your chosen sex doll. If you go for a hyper-realistic one, you can expect it to feel akin to real skin.