(Last Updated On: July 15, 2023)
It's tough to not be attracted by njoy's shiny steel sex toys. The njoy Pure Plug falls squarely in the category of desirable sex toys. While the company is best known for their G-spot targeting and orgasmic njoy Pure Wand, the njoy Pure Plug is no stranger to pleasure. This njoy Pure Plug review takes a closer look at all that this little piece of metal has to offer, and what to expect.
Njoy Pure Plug Review — Pros And Cons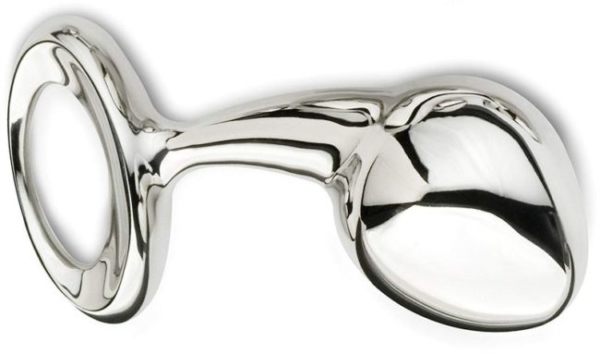 Pros
Can stay in its place effortlessly
Comfortable to be worn while you go about your day
High-quality construction
Smooth and easy to insert
Easy to clean and sterilize
Non-porous and completely body safe
Cons
Expensive
Understanding of the plug's base size before use is important
Njoy Pure Plug Features
Pure Plug Packaging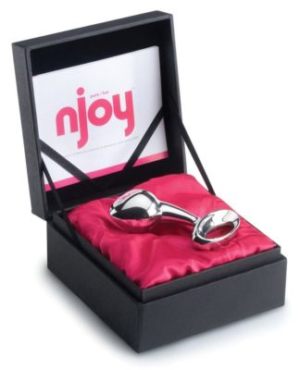 Njoy knows how to do packaging right, and the njoy Pure Plug is no different in that regard. Plus, if you're going to spend so much on a product, it's natural to expect premium packaging. The njoy Pure Plug arrives in a gender-neutral packaging, a good sign since the product can be used by anyone.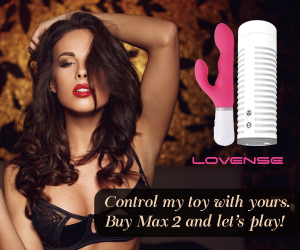 Remove the sleeve and you see a jewelry box styled packaging for the njoy Pure Wand, with branding on one side. Inside, the plug is placed comfortably, ensconced in satin.
Njoy Pure Plug Design And Construction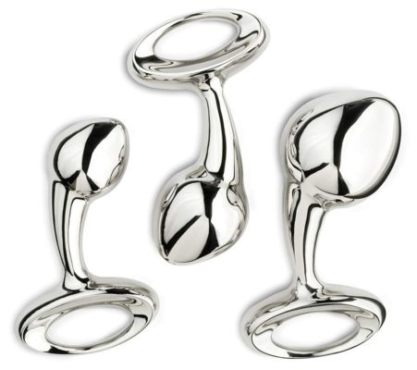 Like most njoy products, the njoy Pure Plug is made from solid 316 medical grade stainless steel with an excellent mirror finish. It is smooth, feels heavy, and works wonderfully. Unlike the njoy Eleven, where the weight may be a negative, the solid steel's weight works in favor of the njoy Pure Plug. The plug has a bulging tip that tapers to a small stem, which connects to a ring that keeps the plug in place and prevents it from completely entering the body.
Njoy Pure Plug is available in three size variants:
Small: The maximum diameter of the bulbous head is one-inch, the length is 2.25-inches, and it weighs 5oz (140 grams).
Medium: This one has a diameter of 1.25-inches, length of 2.5-inches, and weighs 7 oz (200 grams).
Large: The njoy Pure Plug Large has a diameter of 1.5-inches, length at 2.75 inches, and weighs 11 oz (310 grams).
That's a pretty good progression in sizes and is practically suited for all requirements. Unless you're particularly small, I'll suggest skipping the small size plug for the Njoy Pure Plug medium, or even the large version. You might outgrow the small size pretty fast, but the medium is a more secure and comfortable option. Of course, the large one works pretty well too.
When using plugs, it is important to ensure that you don't risk the plug completely entering your body. That can be a very uncomfortable hospital visit. So make sure the plug fits you right and can stay securely in place as you go about your general daily activities, including walking and sitting.
Cleaning The Pure Plug
Made out of solid and high-quality steel, the njoy Pure Plug is easy to clean. You can wash it with a mild soap solution, use the dishwasher, or place it in boiling water to sterilize it. Be sure to clean it well after every use.
Njoy Pure Plug Review — Use And Fun
Just to get it out of the way – the Pure Plug is not meant to provide a quick orgasm. This sex toy is supposed to stimulate and massage, staying in its place for hours.
Good design helps make the njoy Pure Plug comfortable for daily use. While using anally, once the bulbous head goes in, the sphincter can comfortably wrap around the narrow stem. This means there is no discomfort, and the body (or sphincter) does not try to push out the plug – a problem often seen with plugs that have a larger girth at the stem.
The njoy Pure Plug is made from high-quality stainless steel, so you can pretty much use any lubricant you prefer. Silicone lubricant works pretty well, but feel free to take your pick. The shiny and smooth steel along with a good lubricant make things pretty easy, even for beginners.
Its weight feels great inside the body and gives a feeling of being "full", overall a remarkably pleasant sensation. Men will find that it tries to hit the P-spot, and does a pretty good job at massaging it.
If you're so inclined, you can also use the njoy Pure Plug vaginally. Again, it's a pleasant and filling sensation. It doesn't quite hit the G-spot, but it does a great job at stimulating the vagina and occasional rub against the g-spot works wonders as you go about your day. When you're ready, get your favorite G-spot vibrator going for an intense orgasm.
Njoy Pure Plug Review — Conclusion
The njoy Pure Plug is an excellent toy, probably one of the best plugs in the market. It has a high-quality construction, feels great, and does its job pretty well. The small size can feel insufficient, so it's better to choose the medium or large size. As far as this njoy Pure Plug review is concerned, the only drawback is the cost, but that is an acceptable expense for the quality.