Njoy Eleven is an impressively massive steel dildo. When you lay your eyes on it, you know it's something you want — but you also know to be cautious. I'm not exactly recommending you be deferential to a sex toy, but it's impossible to not be intrigued by this ginormous dildo. This Njoy Eleven review will take you through the features and what to expect from the Njoy 11 dildo.
Njoy Eleven Review — Pros And Cons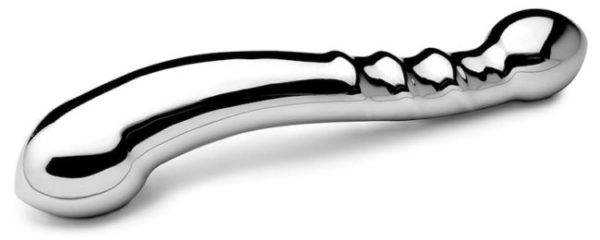 Pros
Very easy to clean and sterilize
Excellent for vaginal/g-spot stimulation and P-spot stimulation
Medical grade steel is body safe, non-porous
Long lasting
Good for temperature play
Cons
Very heavy
Its large size can be intimidating, even problematic
Steel holds temperature, so be sure to check how hot/cold it is before you use it
Njoy Eleven Features
Design And Packaging Of The Njoy 11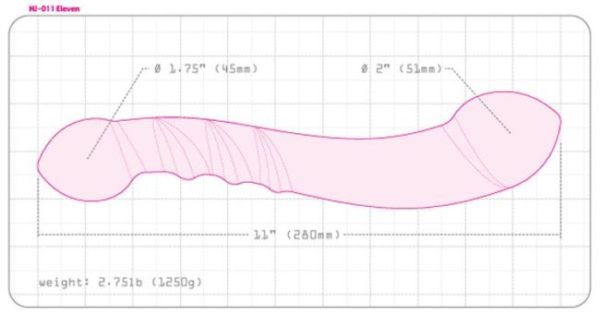 Let's start with packaging straight off the bat, because that's what you see first. Njoy toys are not cheap, and their packing reflects their status. The dildo comes in discreet packaging. As for the box itself, it arrives with a white sleeve holding in a leather pouch. Both of these have njoy branding at one side. As you open the pouch, you will see your shiny new Njoy Eleven nestled in satin. The dildo is shiny stainless steel, except for a small patch in the center with the njoy branding.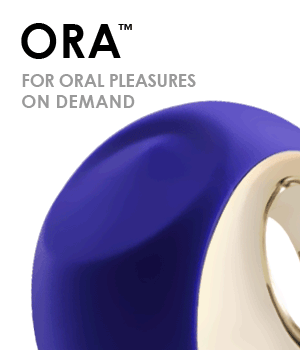 As for the toy itself, did I say it was enormous? Now is a good time to recall that the toy is probably named Njoy Eleven because it is 11-inches in length. It is slightly curvy, though the curve is not nearly as pronounced as that on the Njoy Pure Wand. Much like the wand though, both bulbous ends of the Njoy 11 are insertable, with one being the smaller and the other larger. "Small" is a relative term as used here – nothing about this steel dildo is small.
The smaller end is about 1.75-inches in circumference and is followed by a few ridges along the shaft for added sensation. These ridges are placed only on one side, the other side is smooth. Moving on to the larger bulbous end, this one has a circumference of 2-inches and a slightly more pronounced curve. Both ends have a fairly large diameter and neither can be considered "easy" to insert. The shiny and smooth steel, however, does lend a hand and makes it easier to play with this sex toy.
Weight
Special consideration needs to be given to the weight of the sex toy. Unlike cheaper steel toys that mostly employ a coating of steel, this one is made entirely from medical grade 316 stainless steel. It's solid, lustrous, shiny, and by all indications will last a very long time. All that also means this steel dildo is heavy — it weighs 2.75 lbs — enough to match a dumbbell.
That weight might seem easy enough to lift, but holding it for a long time and thrusting with this sex toy is pretty much a workout in its own right. If you have problems with muscles, joints, or a medical condition related to mobility issues, it's better to stay away from this one.
Keep in mind that this is a fairly large and expensive sex toy. It's best to be sure that you can use it before you commit to a purchase. If you are learning to use a dildo, it's best to start with something a bit simpler, unless of course, if you're sure that the Njoy 11 is the right choice for you.
Cleaning The Njoy 11
Cleaning this dildo is fairly simple and an advantage of the high-quality stainless steel construction of the Njoy 11. You can wipe it off with a mild soap solution (no antibacterials or fragrant soaps), place it in the dishwasher, or sterilize it with boiling water. As long as you're not using abrasive cleaners, there isn't much that can harm this solid sex toy.
Njoy Eleven Review — How Does It Perform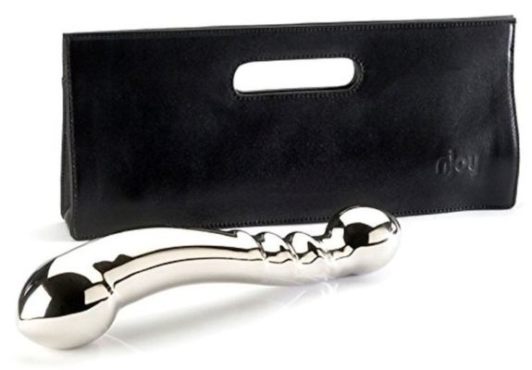 Using The Njoy Eleven Vaginally
This shiny smooth toy may almost make you feel assured that you don't need a lubricant. That may be true but use one anyway. Njoy Eleven can work with any type of lubricant, so feel free to use a bit before you begin.
Personally, I'll recommend starting off with the smaller bulbous side. It's easier to insert and provides excellent vaginal stimulation. It may not exactly push you over to an orgasm, but it feels great and honestly feels more convenient than starting with the larger bulbous end. Again, the Njoy Eleven is heavy, so it's better to support your hand while using it, rather than having your hand to all the work. This might also be a good time to use a clit vibrator or wand vibrator for clitoral stimulation for an amazing orgasm.
The larger side of the Njoy Eleven may feel somewhat big, but it is amazing for G-spot stimulation. Unlike the Njoy Pure Wand, the Eleven does not directly massage the G-spot. Instead, the Njoy Eleven's larger end feels more like it passes by and gives a massage to the G-spot with every thrust. It's not so much a direct approach, but its larger size makes it feel so amazing. Orgasms are strong and intense, and stimulating the clitoris simultaneously feels great. There can be no guarantee, but if you squirt on G-spot orgasms, be prepared for waterworks!
I should mention that the Njoy Eleven, being a steel dildo has no give – there is no squishiness or bending with this one. It's solid. Plus, it's huge. So while this review found this dildo to be amazing, the experience can vary with individuals. I say this because amazing as this beautiful hunk of steel is, it is also fairly expensive.
Njoy Eleven For P-spot Stimulation
The Njoy Eleven is geared as much for males as it is for females. In this specific regard, and for the dildo in general, having a gender-neutral packaging and marketing to both segments works pretty well. The sex toy is safe for anal use, and many men swear by its ability to stimulate the P-spot. Just remember to lube it up generously and sterilize after use.
Temperature Play
Being made all out of steel, the Njoy Eleven is easy to get to your preferred temperature for play. Use it right out the box for that slightly cool steel feel against the body, or place it in the fridge to cool it down a notch. Njoy does not recommend placing the dildo in a freezer. If you'd like to have things a bit warmer, place the sex toy in a bowl of warm water. With temperature play it's always best to ensure the dildo is at the right (comfortable) temperature before you let it anywhere near your privates.
Njoy Eleven Review — The Verdict
Well, I can say that the Njoy Eleven is a great sex toy, with a few caveats. This toy is not built for everyone and it makes it plenty clear with its above average weight, size, and girth. Those are specific numbers, and if you think you can handle them, this sex toy is worth every penny you spend on it. To stave off a vague verdict for our Njoy Eleven review, I can say this sex toy is built for pleasure and it does a great job at hitting all the right spots.