(Last Updated On: May 13, 2023)
Another wet dream after the break-up? Ughh, it sucks; we all know the drill. But, forget about your ex; there's someone new we'd want you to meet – Mr. Hankey Dildo.
This is now your run-of-the-mill, ordinary dildo which you must pay tons of money to get a real feel for. Mr. Hanky is here to make you forget your ex and surely raise your standards for the next one.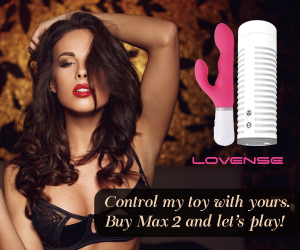 Hankey's Toys are handmade to give the users the best solo experience with a realistic approach. Currently, they're the hottest topic on the market, so we've decided to put our hands on them and bring you all the juicy details.
What are Mr. Hankey Dildos?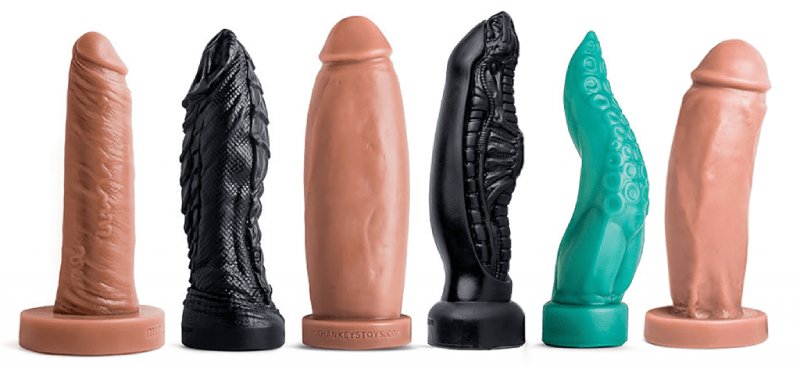 Mr. Hankey is the ultimate ladies' man. It's the perfect size and texture that can bring you better orgasms than any partner you've ever had. If you're not convinced, object to the following facts.
Hankey's Toys are handmade according to the proportions you order. They realized that it's almost impossible for a single dildo to meet the expectations of multiple users. Also, they know the pleasure of having the best time in bed, and they dedicatedly work to create the best device that channels Big Os.
They have their molds coming from real penises. For that reason, Hankey's dildos look so realistic. Though, we must mention that Hankey's has every size open for sale. We're speaking from baby carrots to anacondas. So, you shouldn't be worried whether your order will be filling enough.
Hankey's make their toys of 100% platinum cure silicone. For those who are unfamiliar, it means their toys are 100% safe for use, odorless, and of high quality. They are dermatologically tested and guarantee that Mr. Hankey is clean of any toxic materials that can infect the skin. Since Hankey's are handmade toys, the craft-men are super diligent and dedicated, which in return made their toys so popular.
When something's handmade, chances are it will be expensive. Accordingly, Hankey's dildoes aren't crazy expensive, but definitely more on the pricier side. But, when you sum up all the qualities we've mentioned, you'll find the price quite realistic. So, if you are ready to loosen up your purse for the ultimate pleasure, we can proceed to the dildo selection.
What you must know upfront is that the dildos we're about to review highlight the uniqueness and craft of the toys. As you'll see, Hankey's toys aren't regular stick-figure silicone toys. They vary in size, girth, texture, shape. Without further ado, let's explore where your next orgasm can come.
Mr. Hankey – One Size – Best to Tryout the Hankeys Experience
Best to Tryout the Hankeys Experience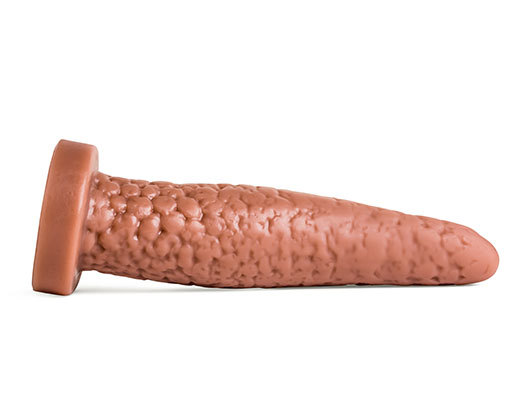 Mr. Hankey - One Size
The classic that got me started. The Mr. Hankey is a tapered, textured-for-pleasure monster that feels absolutely amazing. It's the same length as many of our other longer toys but the full length is easier to take because of the tapered design. The Mr. Hankey is great for those who like to feel their colon expand as the toy moves in and out.
See latest price
Specs:
A classic Mr. Hanckey pleasure
Unique dimensions like wildest fantasies
We shall start with the representative of the team – Mr. Hankey. Well, this mister has a unique texture that soothes the burning desire to reach the Big O.
Mr. Hankey's 12.50″ insertable size will double your pleasure without increasing your work. It is the perfect toy for an exciting solo night or an accessory to use with your partner – suppose they're not jealous, of course.
But, one thing is for sure, Mr. Hankey is your perfect plus member in bed. The texture is bumpy, which tickles the senses once Hankey gets in and out your front or back door.
It comes with O'Balls, but they're not attached. If you want a complete fantasy look – we advise you to leave them on. Lastly, Hankey toys are made to work with other brands' strap ons or attaching devices. So, if you have strap ons at home, stick them on Hankey and give your partner a unique feeling.
Pros
The unique texture and perfect size that tickles the senses
Perfect for couples and solo
Cons
Comes in only one size
A bit on the pricier side
Kinky Cobra – Four Sizes – Best for Experimental Minds
Best for Experimental Minds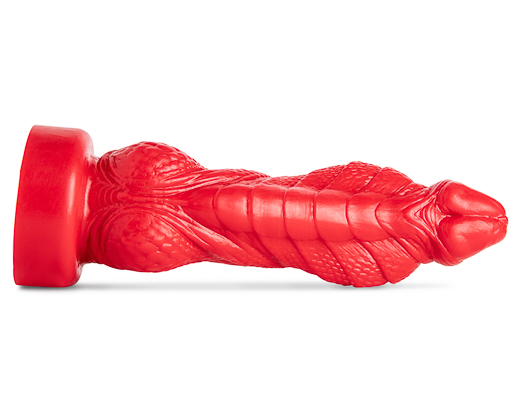 Kinky Cobra - Four Sizes
As if things weren't kinky enough around here, we bring to you the Kinky Cobra! The Kinky Cobra features an exceptionally detailed pulled back hood that reveals the perfect snake head that'll wriggle and writhe up your hungry hole.
See latest price
Specs:
Cobra figure dildo
Sizes: 8.5", 10′, 11.25", 12.55"
Yup, Hankey's dildos aren't stick-figured silicons. The craftsmen provide unique products that lead to an irreplaceable orgasm – and the Kinky Cobra is no exception!
Some curious minds will be grateful to see this product. The Cobra is specifically designed to follow the shape of a penis while still maintaining its snakelike figure. Kinky Cobra is wrinkled – that will set the mood on fire and make you finish in a couple of minutes tops!
You cannot compare the Cobra experience to any other penis, except when it comes to dimension. The smallest size is 8.5" insertable length, the medium is 10′, the large one is 11.25", and the extra-large is 12.55". Whichever size you choose to take, you can expect your legs to shake faster.
Kinky Cobra works for solo players and couples. If your partner is open-minded enough, you can poison them with the Cobra venom and explore the pleasure it brings them. It sure promises fun and a great finale, making it fitting even for beginners.
Pros
4 different sizes
Firmness
Unique experience
Cons
The shape might not appeal to everyone
A bit on the pricier side
Midass Touch – Best Replacement for Fingering
Best Replacement for Fingering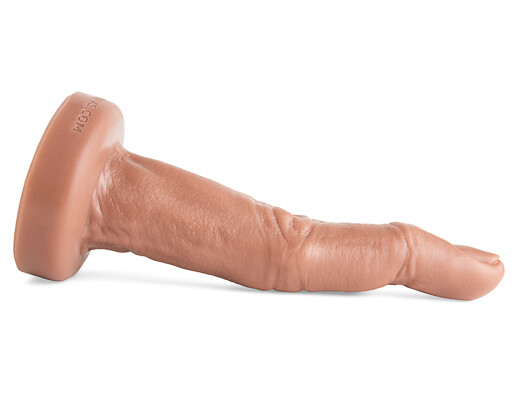 Midass Touch
The Midass Touch is a truly unique toy, casted from a real human finger and scaled up to gigantic proportions; playing with this monster digit is sure to be a finger-blast! Go ahead, pull my finger...out, and then push it back in - all the way up past each lovely, knobby knuckle.
See latest price
Specs:
Adds sensual fingering touch
It comes in four sizes
Midass Touch is another one in the line of Hankey's Sci-Fi toys that will put your fingers to shame.
With its unique shape – a giant finger – the Midass Touch will surely scratch any itch you cannot reach. It comes in four sizes, including small, medium, large, extra-large, and double extra.
The finger-like dildo is cast by a human finger, which adds to the great satisfaction of a real finger. If you've craved for the best fingering, but your partner hasn't gotten the handle of it yet, now you have the chance to meet your expectations. You can set your perfect size and weight, and voila – orgasms in snowballing effect!

The touch of the Midass is super soft and firm enough to satisfy you and compliment any sex position you choose. So what are you waiting for? Set up the mood, and have the best solo night you can imagine!
You can introduce Midass to your partner too, and have some fun time together. It's recommended for beginners, so you can give it a go right away. Our only advice is to make sure you lubricate it to enjoy the finger pleasure better.
Pros
Compelling for both beginners and experienced players
Suitable for solo play and partners.
Cons
It's still limited
Might seem a bit weird to some people
LAMPWICK – Best Veins Out Dildo
Best Veins Out Dildo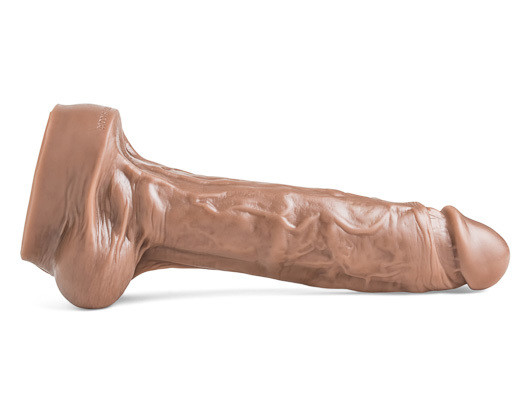 Mr. Hankey's LAMPWICK
This tasteful toy was created using all-new pioneering methods. We started with a single clay sculpt, later resizing the original model into four sizes. Our designers meticulously molded every detail into this rehashed model: veins, length, and girth.
See latest price
Specs:
The ultimate veins out experience
Comes in 4 sizes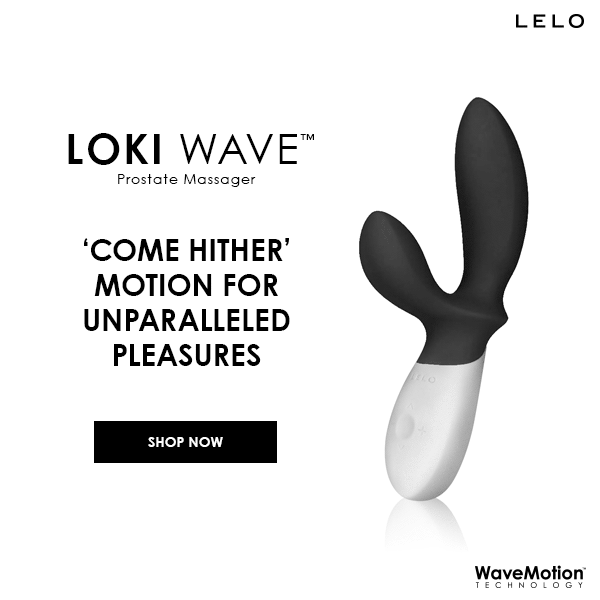 If you are looking for a realistic dildo experience, we have one just for you. Lampwick was discontinued in 2017, but since it was one of the favorite dildos in the sex audience, they managed to get it back in production. So, let's see why this penis was so popular among the people.
Well, it's a veins-out dildo for one. If you enjoy the view of veins and the experience of having them inside, you will be thrilled. It's beyond realistic because Hankeys create their toys from a real penis cast in a mold.
On the size note, Lampwick comes in 4 sizes: small, medium, large, and double extra large. Regarding the firmness or the color, you can adjust it to your preferences. It has a smooth touch, and the veins will wake up your libido like never before.
Lampwick is an excellent choice for experienced users. They can experiment a bit further with sizes, but even the smallest will make a difference in the intensity of your orgasams. Anyone can use this dildo, but it's not recommended to use the extra-large size at the beginner phase.
Pros
Super realistic look and feeling
Multiple sizes
Easy to maintain
Easy to use for beginners
Cons
Not recommended to petite people
A bit pricey
Firehose – Best for Uncircumsized Fans
Best for Uncircumsized Fans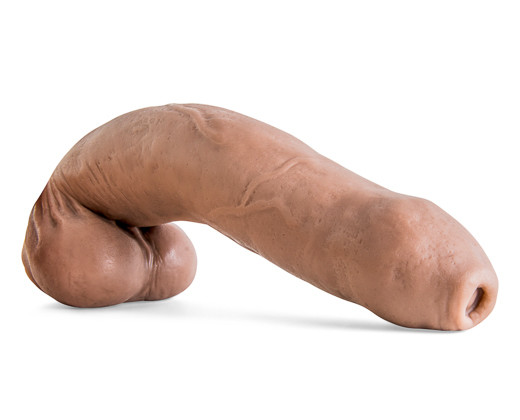 Mr. Hankey's Firehose
Got a raging fire deep in your belly that is out of control? Call on the Firehose to put it out! If you are already playing with lengths in the 10"-12" range you may have found your perfect fit.
See latest price
Specs:
Super soft powdery touch
11ish inches insertable
If you struggled to find a proper uncircumcised penis to complete your wildest dreams, then you came to the right place. Meet Firehose! It comes in 14.50" inches total length and 11.50" insertable length.
Also, Firehose has a smooth and powdery touch and subtly protruded veins that create a bit of friction, not too much, but just enough to make you raise your voice.
Although the size of this dildo is fixed, you can still set up the Firehose's firmness and choose the perfect color. Thus, you can opt for a really firm and soft dildo – depending on your fancies. After choosing those specs, confirm your order, and book a solo night with Firehose.
However, you shouldn't shy away from using Firehose with your partner, too. It's a great warm-up booster that will set you on fire and make you reach the Big O of a lifetime. You can even attach a strap on it and give your partner a taste of it, as Hankeys fit any type of attachment you can imagine.
Last but not least, take proper care of your Firehose friend and clean it properly. We don't recommend using it interchangeably in one night because you might expose yourself to the risk of infections or bacteria.
Pros
Compatible for riding solo or in pair
Crafty protruded veins that give out a realistic feeling
Incredible length
Cons
It comes in one size
Won't satisfy average size fans
Three Amigos – Best Foursome Replacement
Best Foursome Replacement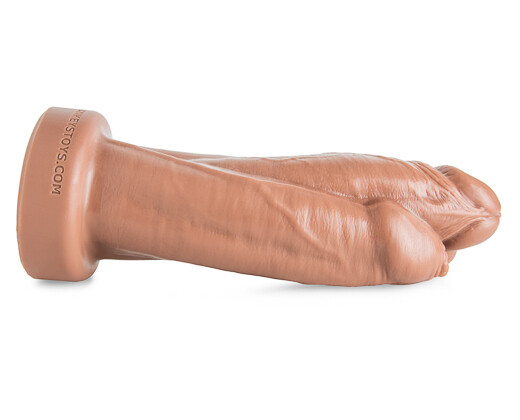 Mr. Hankey's Three Amigos
Get three for one with the Three Amigos! Is your hole craving some extra attention? How about stuffing it with three cocks simultaneously? The Three Amigos is a beautiful toy featuring three cocks, all in position and ready to stuff your greedy meat wallet.
See latest price
Specs:
3 in 1 Dildo
Come in 4 sizes
Okay, this one is for our more experienced audience who simply cannot resist trying out a multiplayer toy. Instead of going out and meeting with your potential Amigos, we offer you a super realistic three amigos into one – just for yourself.
The three amigos come in 4 sizes, and you can choose small size, medium, extra-large, and double extra. After you choose the sizes, customize the firmness you want. Don't forget that we're speaking of a 3 into 1 feature, so before you make your order ensure you are ready for the firm one.
The Three Amigos are super popular on the forums, and we love when the audience is happy with the product. Still, you must know the sizes and girths are big even from the smaller size, and if you're a beginner, you must use it cautiously. If you struggle to put it in, don't push but lubricate the dildo more, and then try to play with it again. This goes for both front and back entrances since the skin there is super sensitive and thin and can easily break when the muscles aren't prepared for a big change.
Pros
Customizable and irreplaceable experience
Super convenient for group sex fans during COVID-19
Cons
Not recommended for toy virgins
Kind of pricey if you aren't a toy-enthusiast
Big Daddy – Best for Big Penis Fans
Best for Big Penis Fans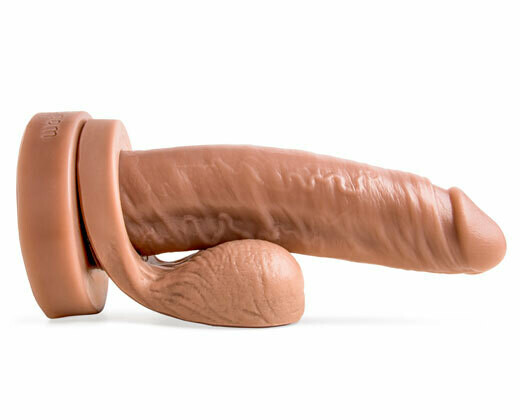 Mr. Hankey's Big Daddy
Another work of art from our master designer is here! The Big Daddy best describes this toy now available in four sizes. This toy has incredible detail and looks just absolutely amazing! From the intense realistic skin texture to the realistic vein patterns, this is probably one of our best looking circumcised cocks we offer.
See latest price
Specs:
Super large features
Comes in 4 sizes
Last but not least, you have the Big Daddy based on true dimensions. You don't need to look further for the one to extinguish the fire south from your belly.
Big Daddy comes in 4 sizes, and that's small, medium, large to extra-large, and double extra large. The small size is 7.50" inches insertable size, which is average. Then the medium Big Daddy grows to 11.50" in, and slowly the veins start to pop. But, the large Big Daddy is a real deal to only those who are confident they can handle the pressure and the power. Large Big Daddy has 13.00″ insertable length, vividly protruded veins that create the delicate frisks once you insert them. Lastly, the triple extra-large Big Daddy is only for the naughtiest players who can handle the consequences of their dirty minds. Triple Extra Large Big Daddy comes in 14.50″ that will bring the best out of you. After choosing the size, go to adjust the firmness. You can go with a firm or a softer version – it's up to your preferences and abilities.
So, which one will it be? Or, should I ask, are you sure you can handle Big Daddy?
Pros
Super realistic with a great shaft
Light texture
Popping veins feature for a Big O massage
Cons
Not recommended for beginners
A bit pricey
Hankey Buyers Guide
It's time to wrap up the dildo reviews. You have seen what makes them different and why are Hankey's toys unique. However, before you make the order, research all the specs as well as the details around the order. Make sure you learn beforehand how to maintain any toy you choose and enjoy the pleasures they bring for a long time!
Confirm Order
The choice you make after confirming the product is final, since Hankey's doesn't return the products. Due to the specifications each person creates, Hankey's find it difficult to resell a mistaken product. Thus they've decided to not accept returns and change orders.
Regarding the packaging, rest assured because Hankey's product packages are clear and unlabeled. No one will know what comes inside the box.
Product Maintenance
Each Hankey's Dildo is made from a 100% platinum cure silicone, which is one of the most durable materials. However, you must look after the Hankeys if you want them to bring you orgasams for as long as possible
So, the manner of maintenance is after each usage; you must deep clean the toys, especially if you use them for anal. Hence, you have to soak them in hot water, rub them until clean, and add the antibacterial gel. The Hankey's are super smooth and soft; and easy to clean. After all, they're your toys, and you surely don't want to use them smutty.
Final Verdict
If you still cannot choose which dildo to order, we suggest you, Mr. Hankey. Yes, it might sound cheesy, but it's a classic and best of all – it's the company's special!
The unique bumpy texture will tickle your senses. But not just in terms of texture, but the overall dildo. It varies in width in the right ways to give the absolute plug effect. To make the right purchase, you can measure your waist and then choose the size accordingly. Otherwise, you might miss the perfect size, and you'll have to adjust.
But, the final verdict falls upon you, ladies and gentlemen. You can choose the Sci-Fi ones if you want to, and no one will judge you. The packaging comes protected, unlabeled and without indications what's in the box. Rest assured about your nosy neighbors – they'll never know!
After all, our community exists because of your wildest fantasies. So, feel free to give us more reason to work and bring you even more satisfaction!