(Last Updated On: August 7, 2023)
The rotating dildo is what happens when technology brings a revolutionary update to sex. These spinning marvels bring exhilarating sensations to all erogenous zones – top to bottom. Think of a rotating dildo as a pleasing sex toy – with a cunning twist, and that's quite literally.
The spinning dildo is a sex toy that gyrates around tickly zones like your G-spot, P-spot, or anal opening if you're feeling extra dirty. It's meant for all creatures that can climax.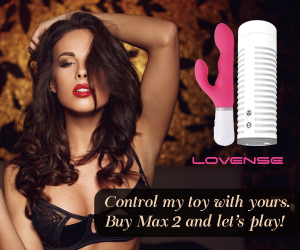 The innovative rotating dildo can also vibrate on sensitive zones, bringing you a whole new level of rimming pleasure.
I have seen myself a fair share of rabbit vibrators, anal plugs, and probes but I have never felt a tingling sensation quite like I did with the rotating dildo. Its unique motion and features undoubtedly make it the adult invention of the century.
However, with piles of toys plastered online, you can never be sure of the right pick.

Since the toy type can make or break your experience – we handpicked some of the best rotating dildos of 2022 for your exclusive pleasure!
What is a Rotating Dildo?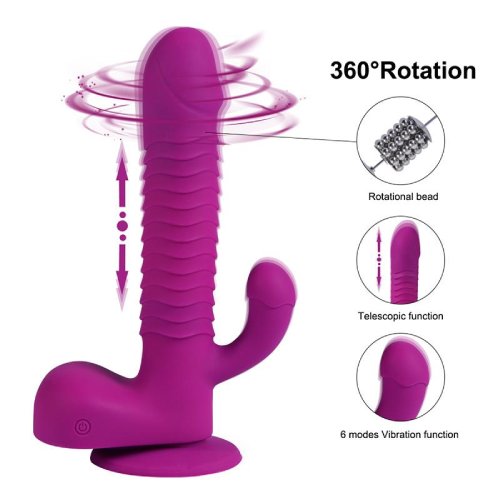 A rotating dildo is a commonly used sex toy, whether for hot partner or solo play.

If one thing is to know about these spinning freaks is that they definitely spice up every bedroom they enter.
The moving dildo quickly became a fan's favorite and for many good reasons. It can serve as a rabbit vibrator, a gyrating dildo, or a rimming anal plug, among other functions.
Made for any user that wants to get down and dirty the right way, the rotating dildo can vibrate, stimulate, lick, rim, and penetrate any area on the body that allows it.
With a sophisticated invention such as the rotating dildo – you will never have to settle for a boring bedroom life again!
Because of their increased popularity, many cheap knock-offs have emerged across reputable sites like Amazon. So, it's advisable to stay clear of less expensive options and to do proper research on the most reputable rotating dildos.

If you want to enjoy the rotating dildo in all its circling glory, then you should be prepared to cough up enough money for it – but the investment will be beyond worthy for the satisfaction you'll get. With incredible features and an almost 100% chance of a climax, the rotating dildo is worth the investment.
The Best 6 Rotating Dildos in 2023: Wonders of Vibrators
When it comes to how to spot the best of the best rotating dildos, here are the top market picks to consider in 2023. 
No.1 Lifelike Lover Lux Thrusting and Rotating Dildo – Best for Shower Play
Best for Shower Play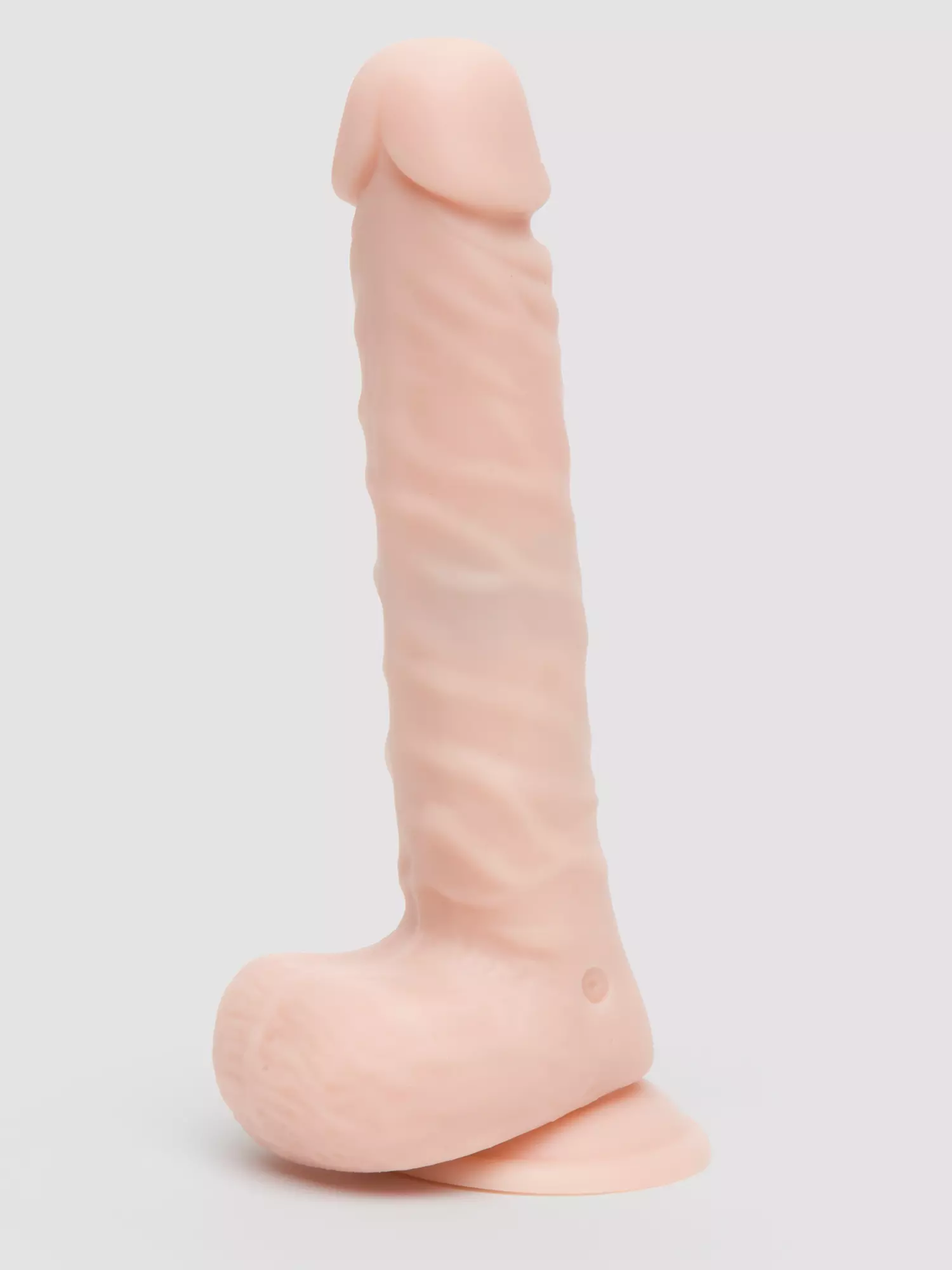 Specifications:
Brand: Lifelike Lover
Material: Silicone
Power Type: rechargeable
Length: 8 inches (6.5 insertable)
Circumference: 5 inches
Get ready to be thrust right into PleasureTown with the LifeLike Lover Thrusting and Rotating Dildo. This monstrous dildo is 8 inches long, and with 6.5 inches of insertable length, it makes the ultimate toy every woman wants to ride. It looks tempting enough with its bulbous, defined head and protruding veins, accompanied by two full balls. Once you see the full picture, you won't even make a difference between the toy – and the real deal.
The gorgeous dildo comes with a strong suction cup base that you can attach to any wall or surface around your house. You can especially use it in the shower and pleasure yourself until your heart desires – the toy is completely waterproof! It is a rotating toy that also vibrates and thrusts into any area you prefer. If you're not a bachelor, there is an additional harness that you can put on for some steamy peg partner play!
This massive cock-clone has a circumference of 5 inches, which makes it among the girthiest toys on our list. Don't worry about having some prolonged fun with the toy, as it is USB rechargeable and super-easy to manage!
Pros
Very realistic feel and look
Extremely girthy
Numerous settings and vibration modes
Cons
Not flexible enough for some
Might be too pricey
No.2 Lifelike Lover Classic Rotating Dildo Vibrator – Best for Hands-Free Experiences
Best for Hands-Free Experiences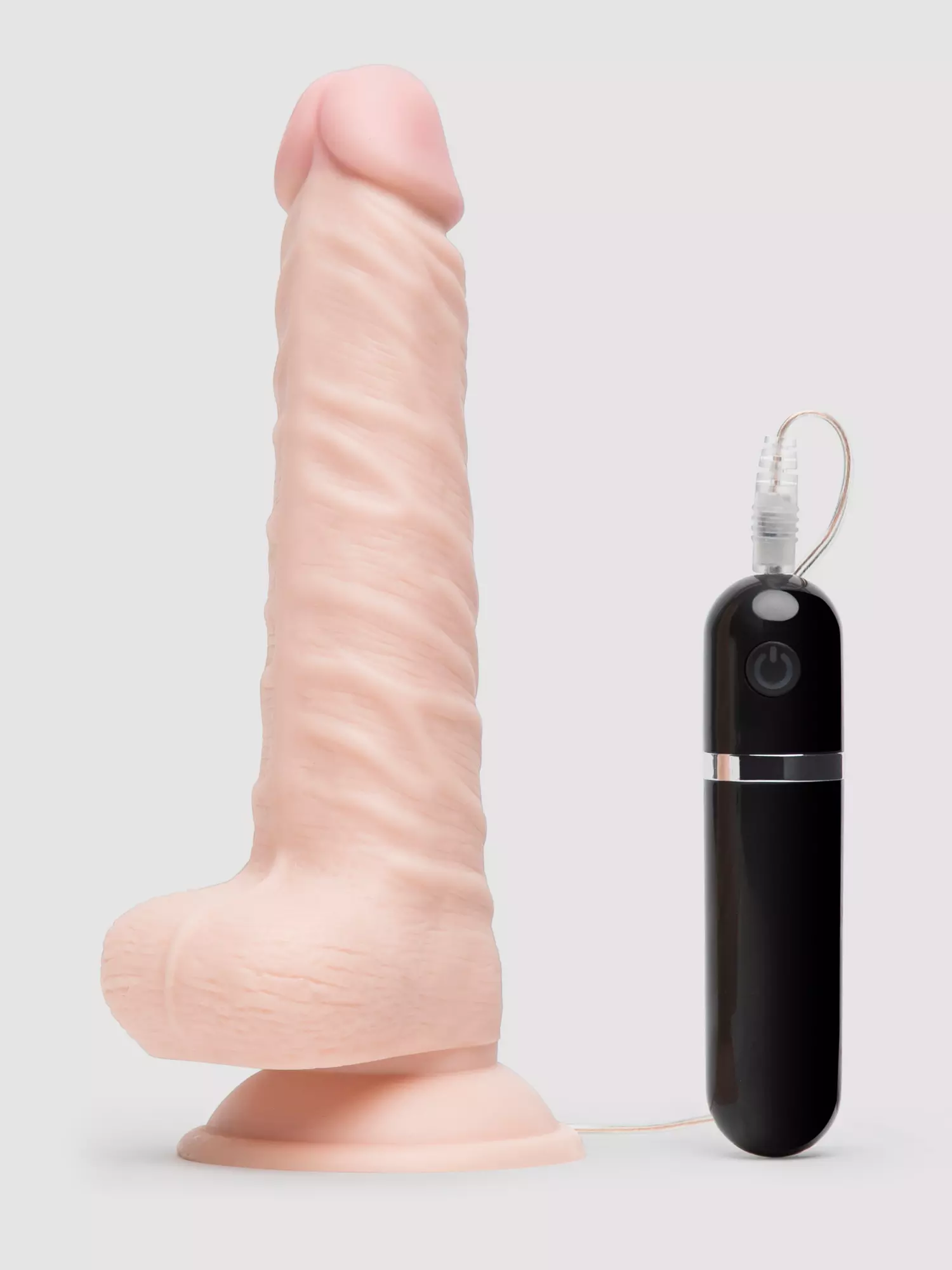 Specifications:
Brand: Lifelike Lover
Material: PVC
Power Type: Batteries
Length: 8.5 inches (6.5 insertable)
Circumference: 5.75 inches
If you are looking for the best rotating dildo that will pleasure you hands-free, go for the LifeLike Lover Classic Dildo. This magnificent specimen rotates, vibrates, and thrusts into areas that will leave your head spinning. The stunning spinning dildo comes with a wired controller which makes it an ingenious toy for solo play. You can also use the remote controller to spice up your game during a couple's play. Control the sensations and have your partner beg for more!
This veiny spinning monstrosity comes with 5 vibration modes, all gradually more intense with every push of a button. It is also made from high-quality PVC, safe for internal and external use. This one tops our previous mention in circumference. With a girth of 5.75 inches, it is one meaty dildo to add to your sex toy collection!

The moving dildo is also curved and textured, which makes it particularly compatible with your G-spot and P-spot adventures.
The Lifelike Lover Realistic Dildo also comes with a suction cup prepared for hands-free fun activities. Stick it on the wall or pop it on a table, and make sweet love to it. Or better yet, put it in the shower for some extra wet thrill. If you and your partner want to use it on each other simultaneously, use an extra harness.

This option is much more affordable than our previous pick, and with remote control – you get more than what you bargained for!
Pros
Very lifelike
Powerful suction
Incredible gradually intense vibration modes
Quite affordable
Cons
It can be loud for some users
Batteries not included
No. 3 Rabbit Company G-Spot Rotating Rabbit Peg – Best for Intense Foreplay
Best for Intense Foreplay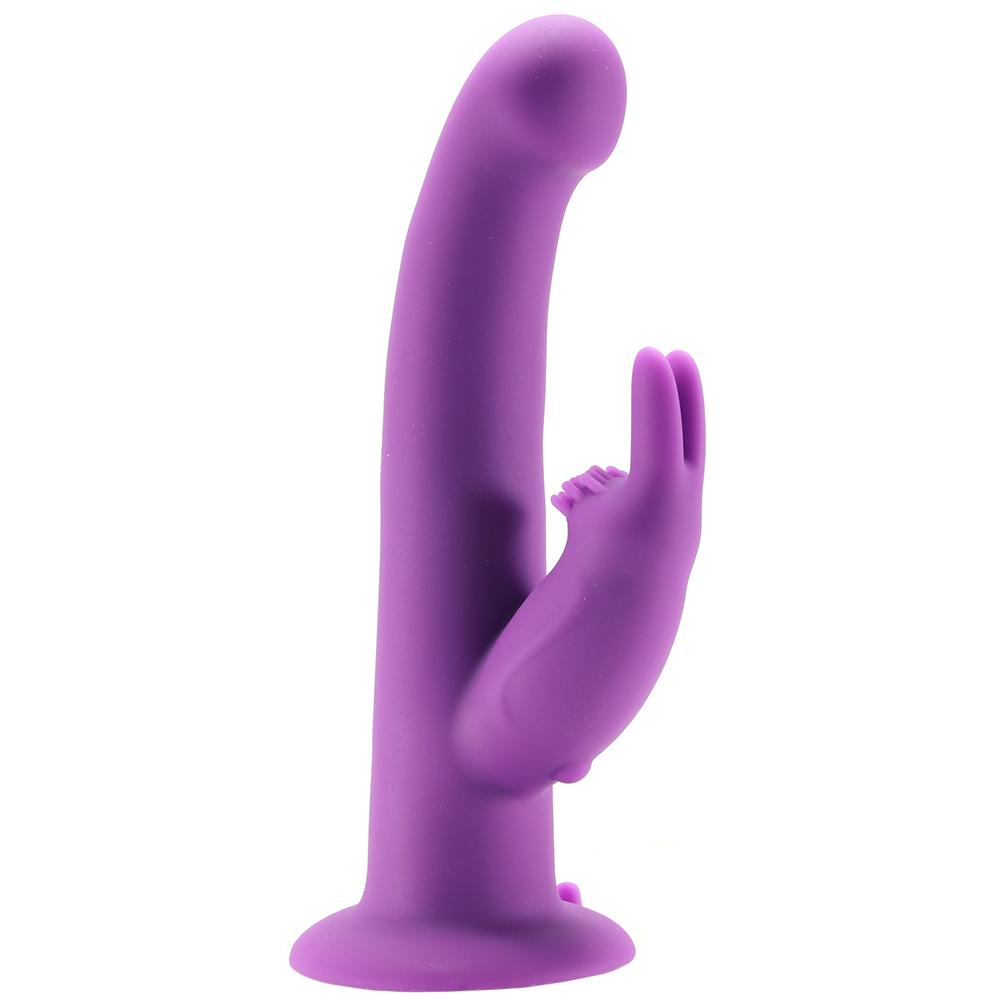 Rabbit Company G-Spot Rotating Rabbit Peg
Blowing a bye-bye kiss to average vibe design, the evolved G-Spot Rotating Rabbit Peg nimbly ups the pleasure ante of a crowd pleasing fave. A perfect pairing of deep-delving inner massage and vibrating sweet spot love, this peg-ready piece from the Rabbit Company has all it's pleasure bases fully covered.
See latest price
Specifications:
Brand: Rabbit Company
Material: Silicone
Length: 8 inches (4.75 inches insertable)
Circumference: 4.4 inches
Power Type: USB chargeable
This stunning purple rotating rabbit vibrator is one dildo you won't want to leave out of your next foreplay. Perfectly curved for P-spot and G-spot stimulation, this dildo is the updated version whose vibration powers are unmatched by the rest. There are 10 different vibration modes, each more exhilarating than the last. Made from non—porous and safe silicone, the rotating shaft is enough to spin your lustful world – round and round.
The vibrating bunny ears come very pleasingly especially while penetrating. They act as a clitoral stimulator, softly tickling each inch and causing moan after moan. There is also perfect sync between every vibration and gyration, making it especially satisfying for intercourse. You get the best of what you get from physical sex, minus the partner.
The toy is at a decent size, so it can be wearable with any harness you have lying around.
Worried about the power? Well, worry no more as the sex toy is USB-chargeable, which means that you can take your toy wherever you decide to travel. The purple bunny also comes with a powerful suction cup for some hands-free activities. Place it on the shower wall and have some solo fun time. The toy is also waterproof, but also remember to use a lot of lube for maximum slipperiness.
Pros
Very luxurious look
Multiple functions
Incredible length
Cons
Some want the rabbit ears to have ticklers
The length might not be everyone's match
It requires charging for 2 hours of play
No.4 Adam's Warming Rotating Power Boost – Dildo Best for Solo Sessions
Dildo Best for Solo Sessions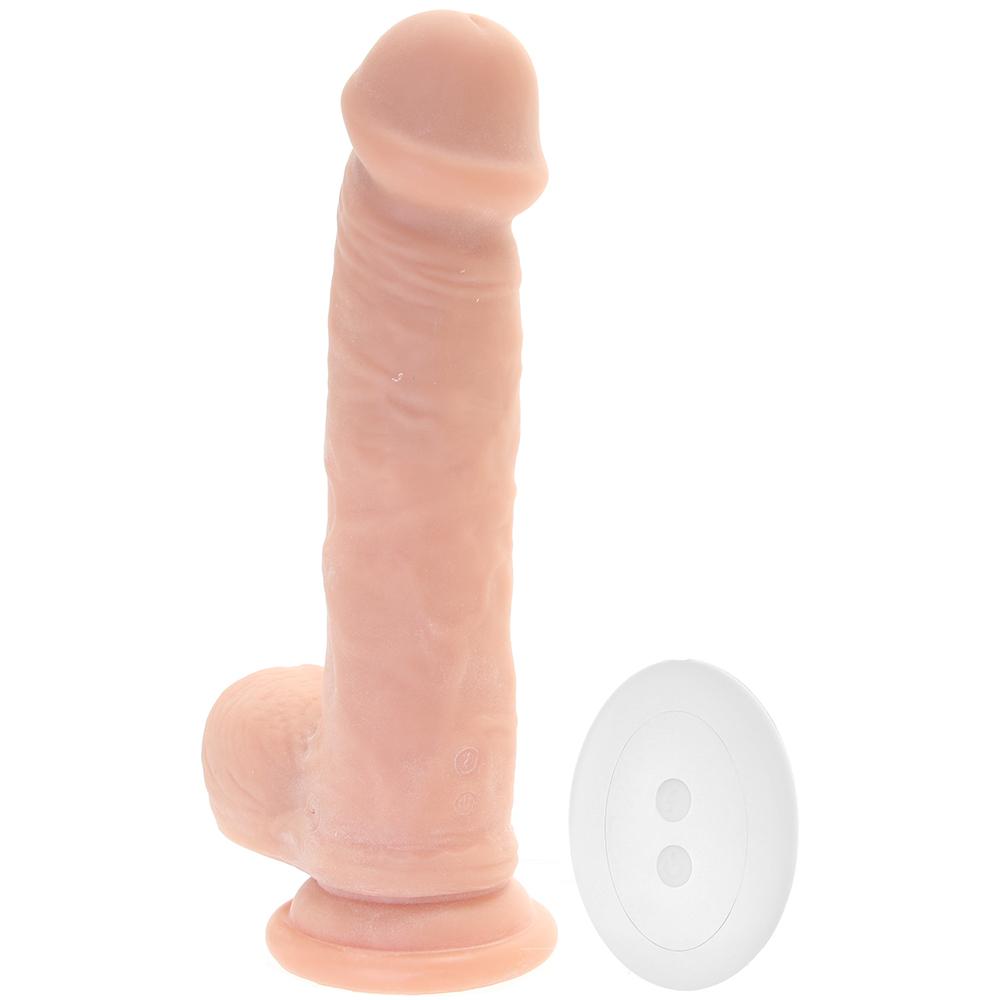 Adam's Warming Rotating Power Boost
Focusing lots of vibration, sexy warmth and rotating love on your or your partner's sweetest of spots, Adam's Adam's Warming Rotating Power Boost Dildo takes zillions (possibly an exaggeration!) of possible pleasure places into consideration. Intrigued?
See latest price

Specifications:
Brand: Adam's
Material: Silicone
Length: 7.5 inches (6 inches insertable)
Circumference: 5.4 inches
Power Type: USB rechargeable
A little something to give your genitals the warm hug it needs is the Adam's Warming Rotating Boost Dildo. This incredibly lifelike and enormous dildo comes with 10 different vibration patterns and modes, and it comes with an additional warming feature. You can control the functions either through the complimentary remote control, or the buttons on the shaft. The toy rotates, vibrates, and thrusts into even the deepest and darkest pleasure corners.
It comes with a suction cup so strong that you can have sex up against any surface – and it still won't fall off. You make the decisions and you can make your own pattern and speed combinations, appropriate to your likes. The vibration and rotation are also in sync, which will make every non-orgasm achiever into a believer. It also has a 10-second power boost button that should be pressed only when you are near-climax.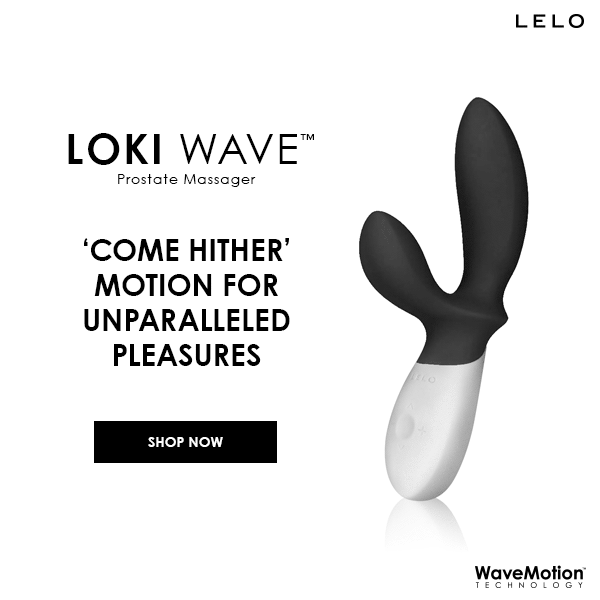 The toy is USB-chargeable, which means you can charge it wherever, as long as you have a USB port on you. In dire situations, the toy comes with an additional charge cable. This big boy requires a lot of lube if you want it to land smoothly, and regular washing, with soap.
Pros
The 10-second boost button is everyone's favorite
Multiple vibrations
Ability to make your own combination
Cons
Might be too plain for some
Some find the flesh color off-putting
No. 5 Twister 4 in 1 Rechargeable Couples Pump Kit – Best for G-spot and P-spot Stimulation
Best for G-spot and P-spot Stimulation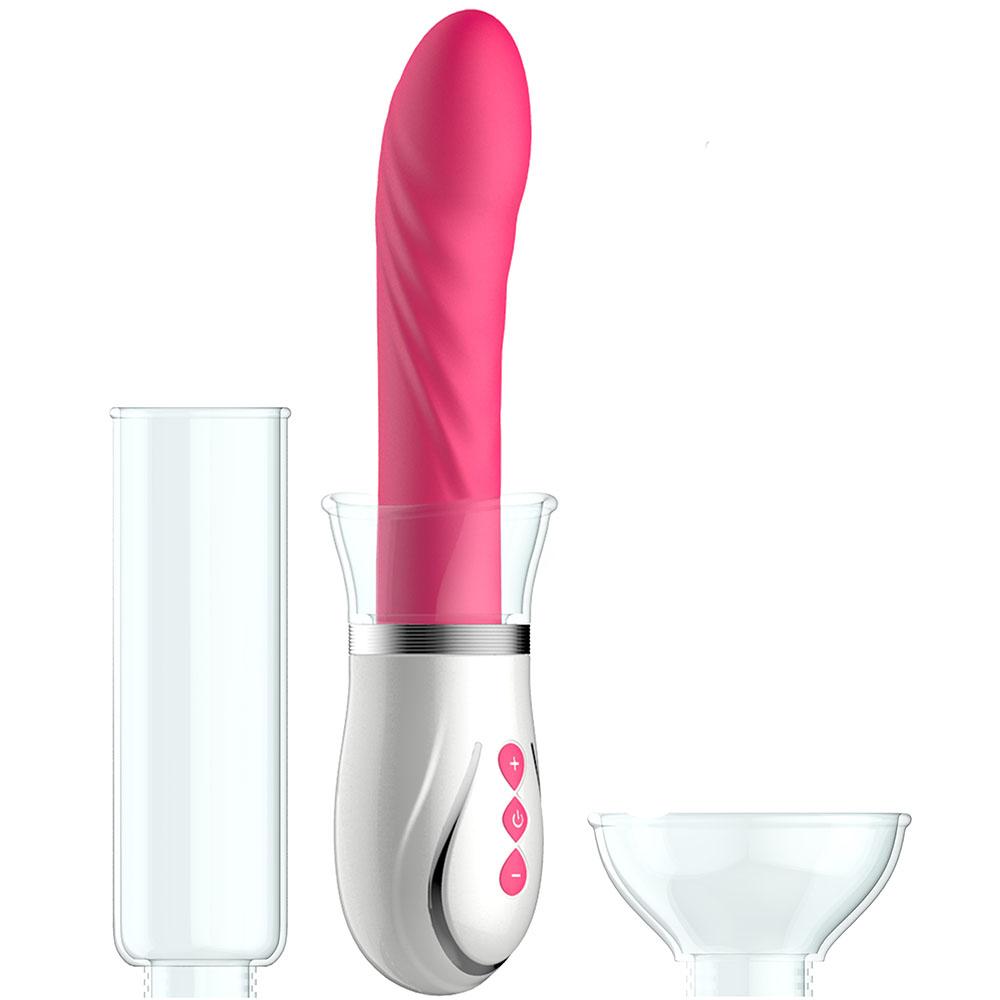 Twister 4 in 1 Rechargeable Couples Pump Kit
Here's the thing about multi-purpose sex toys and most gadgets and gizmos that claim to be able to do it all: sometimes, the point gets lost in all the (usually hypothetical) bells and whistles. Shots Pumped Twister 4 in 1 Rechargeable Couples Pump Kit, however, is most definitely an exception to that rule.
See latest price
Specifications:
Brand: Twister
Material: Silicone
Length: 6 inches (all insertable)
Circumference: 4.4 inches
Power Type: rechargeable

If you want to get an all-in-one sex toy kit, choose the super-powerful and versatile Twister 4 Pump Kit, fit for both vaginal and penis pumping equipment. The toy is built similarly to an electric toothbrush, with a white base and silicone buttons for soft presses. The dildo is specifically curved to tickle the G-spot and P-spot, making it the perfect toy to pull out during your couple's sexy time.
The toy also comes with two acrylic cups, made for nipple or clitoris pumping. You can adjust different modes depending on how strong you want the suction to be. These can be used during foreplay to accentuate various pleasure zones.
There is also a penis cylinder, which you can use to make his penis fully erect and firm, ready for serious business. The cylinder can fit any sized penis and swells it double in size. Not to mention the super squishy tip that just invites bouncing.
If you're in the mood for some rotating pleasure, just press the middle button and count your blessings with each move. The toy kit also comes with seven different vibration modes and speeds that will leave everyone with their head spinning.
This fully-equipped set is completely waterproof, which means that both of you can share it in the shower, just don't forget your friendly water-based lube. Made from high-quality medical silicone, the toy is easily washable with some soap and water. Also, don't forget to run some disinfectant through it.
Pros
There's something for both genders
Fully equipped kit for 2 partners
Different modes and settings
Cons
It does not have a remote
Some may find it too plain
6. Inya Petit Rechargeable Twister Dildo – Best for Newbies
Best for Newbies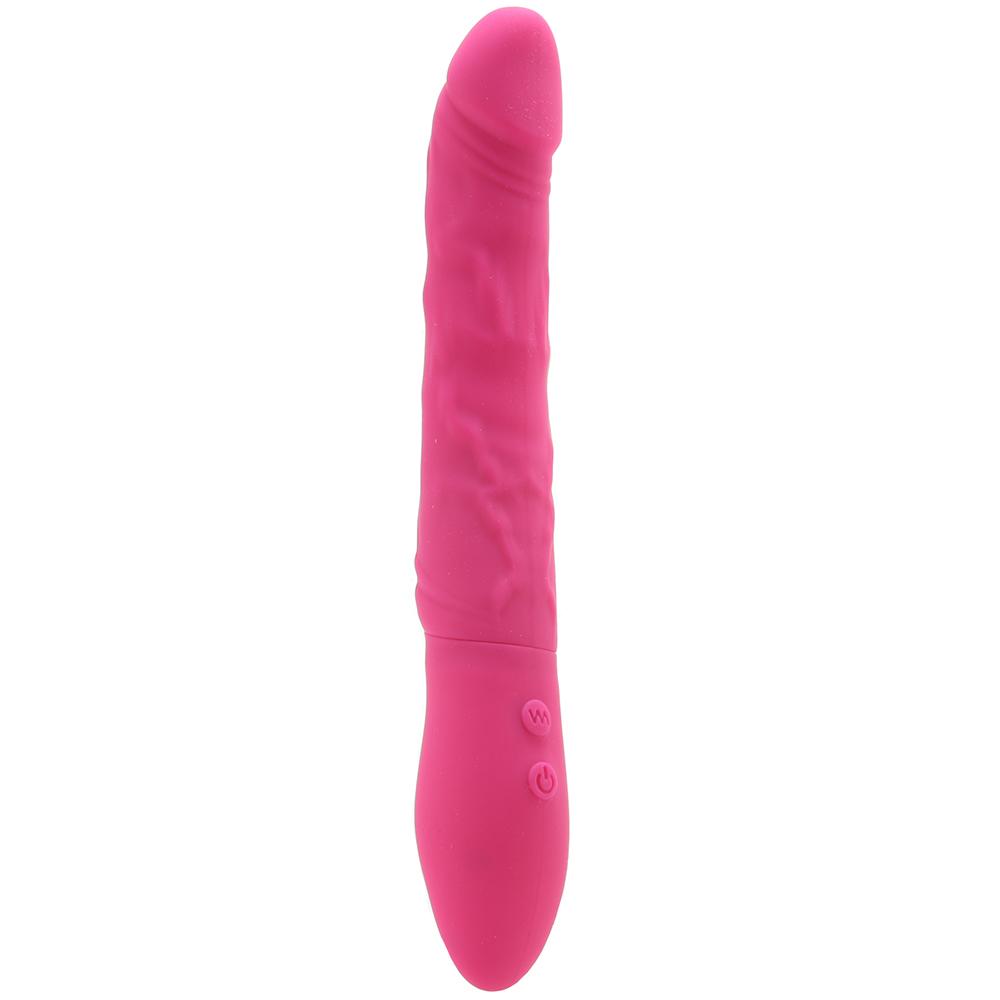 Inya Petit Rechargeable Twister Dildo
Rotating and gyrating at 9 possible rhythms while throbbing with 9 more modes of stupendous vibration, Inya's Petite Twister combines all the best features of favorite toys into one fully rechargeable wonder tool.
See latest price

Specifications:
Brand: Inya
Material: Silicone
Length: 9 inches (5.5 inches insertable)
Power Type: rechargeable
Circumference: 3.9 inches
This sweet little pink penis-clone is everything you need to never feel lonely again. With 9 different modes and patterns, the Inya twister is a dildo that will leave you breathless in just a few minutes. The head is controlled by silicone buttons on the shaft, and it can rotate on your private parts.
Press the top button to pump up the modes, or press the lower for calm and gentle vibrations. The shaft is colored with protruding veins for a maximum realistic feel.
It's also incredibly lifelike and curved, ready to penetrate even the tightest of spaces.
The circumference is on the lower side, which means it's much easier during anal play.
It is a super sleek model, making it the perfect toy to give to newbie experimentalists. It's not super gigantic in size, which means that every girl and boy will enjoy their first time! Don't worry about having little time with the toy, as you can charge it wherever there's electricity and a USB port. Unlike many toys on our list, Inya ships their own USB port just in case you're missing one.
The toy is made from high-quality medical silicone, which is perfectly safe for the body as long as you do your cleaning after. Rinse with soap and water and don't forget to lube up!
The beautiful ladylike dildo is a perfect gift to give to a girlfriend and she will most definitely enjoy its gyrating glory.
Pros
It's pretty to look at
Super rotating head
Intense for internal use
Nice texture
Cons
Might be too intense for internal rotation
Some may find the modes redundant
Rotating Dildos: Buying Guide
Before actually reaching a decision and going for a rotating dildo purchase, you need to be wary of a few crucial factors. By adhering to these principles, you will be guaranteed the best steamy experience with a moving dildo.
Material
The first thing you notice about the sex toy is its feel. Dildos can either be textured, smooth, glossy, curvy and anything in between. However, don't let first glances fool you as rotating dildos can be plastic, PVC, silicone, metal-made, and even wooden.
If you want the most realistic experience go for a silicone dildo, but if you need girth, go for soft plastic versions. All in all, softer materials have a lifelike feel, while harder materials are much easier for deeper penetration.
Cleaning and Maintenance
The most important thing that will guarantee you the best and safest experience with a rotating dildo is its cleanliness. Washing your toys before and after use is a must-do for every veteran pleasure-explorer. Pleasuring yourself with toys involves exchanging a lot of liquids, so cleaning the mess, after all, is said and done is a must. Plastic toys can be rinsed and covered with disinfectant, while silicone toys require much more detailed soap and water scrub.
Cost
When you picture a rotating dildo, you think of how technology made it so far. And like most new gadgets and smart devices, the rotating dildo has a steeper price. If you are a sex toy enthusiast, you might be familiar with the cost, but usual rotating dildos cost from $39.99 to $99.99, depending on the features you want to use. The Twister pump is one of the most expensive items on our list, while the lifelike lover is the most affordable. If you want a toy that has multiple functions and speeds, the final product you choose may come at a higher cost.
Last Word on Rotating Dildos
Whether you're a fan of vibrating, spinning, gyrating, and all-around moving dildos, you are in luck. There are a plethora of options for you to choose online, each with individual features.
If you ask me, I love me some Adam's Warming. Nothing makes the vagina wetter than heat, and with its warming superpowers, it will be a sprinkler show.
Whether someone likes them chubbier, or slinkier, or rotating it all depends on a person's preferences. If you are grown enough to think about rotating dildos, you are old enough to decide on the best choice for you.