(Last Updated On: January 20, 2023)
As someone who'll try everything once, I was rather intimidated by the presence of my first-ever timber magic wand. However, the toy turned out to be as snug as a bug in a rug!
Very quickly, my desires for a pleasant and delicate G-spot massager were met with handy design and effortless insertion – all packed in the form of a wooden dildo.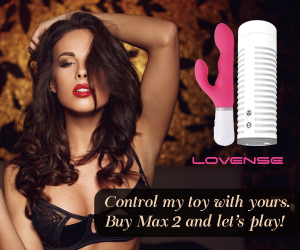 Yes, you heard that right! While wooden dildos are insertable toys, you can also use them for soft clitoral stimulation, as their gentle and scrap-free surface will sensibly glide up and down, pushing and activating your happy button!
Another bewildering thing about these potent clit and G-spot masseurs is their multifaceted nature. From simple and sleek 5-inch magic wands to sword-shaped schlongs that make you question your body anatomy – all hardwood magic wands are poles apart!
Anyway, with all kinky details in mind, let's learn what a wooden dildo is, how it's used, and what you should look for when purchasing your first-ever handmade G-spot massager.
What Is a Wooden Dildo?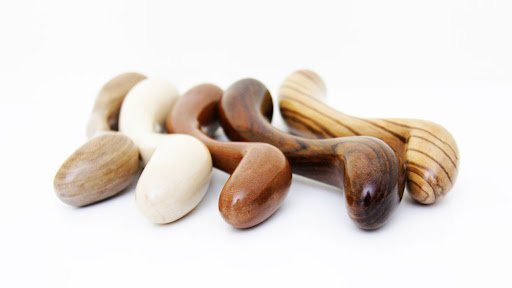 Wooden dildos have been around longer than all other sex toys. And while one might view a wooden dildo as a boring substitute for a penis, that's complete bogus!

In fact, it's time to end the smack talk and look at the facts.
Wooden dildos put other types of sex toys to shame with their versatility in patterns and shapes. Unlike other materials, wooden toys are carved to perfection, to not only look good but most importantly, feel good.
Wooden dildos are made of perfectly-carved timber, which is then sanded for a glassy finish. Their reflective, mirrorlike base allows for a quick and easy in-n-out! While one can use lube to speed things up, your natural bodily fluids will do just as spanking a job. No need to huff and puff at the sight of a dildo anymore!
I'm not kidding, a wooden dildo is the closest you'll ever come to a real-life resemblance of a man's shaft.
I'll never forget the day I used a wooden dildo for the first time. The first big splash was followed by multiple waterfalls cascading down my lady bits. It's safe to say, my wooden dildo and I had quickly become a match made in heaven.
But enough tooting their horn, let's jump into an in-depth description of the 2023 chart-topping wooden dildos!
The Best Wooden Dildos in 2023

Without further ado, I'll now introduce you to my go-to wooden fucktoy solutions, all unparalleled in their ability to reach the height of your pleasure!
5-inch Penis Carving Wooden Dildo – Best for a Tight Budget
Best for a Tight Budget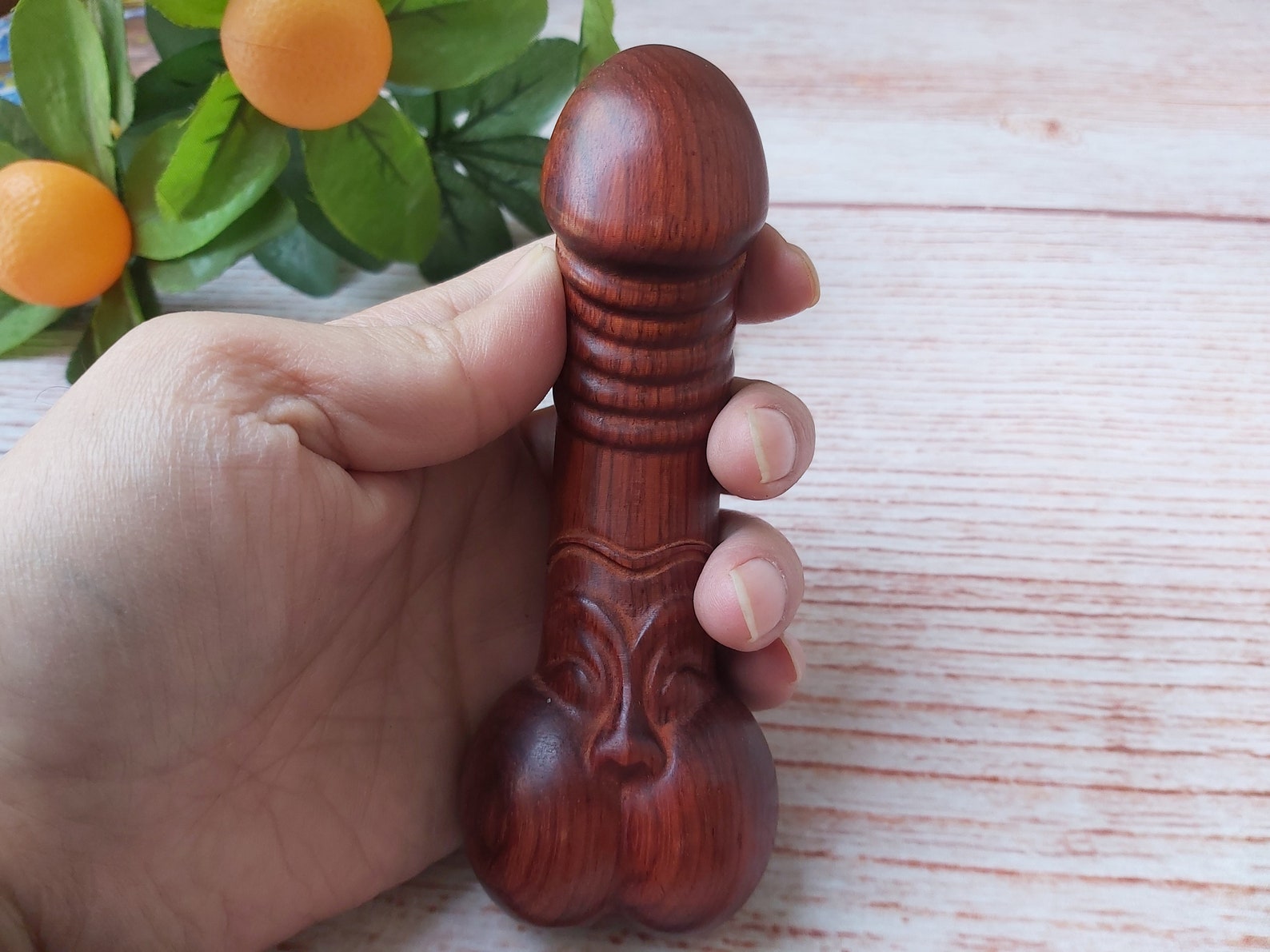 Specs:

Made of sandalwood
Length: 5.5''
Weight: 0.06
Vintage item
While on the hunt for that killer fuck machine, I stumbled upon this great-fitting but slightly amusing wooden dick. While I don't care for the wonky face carving, I admire the level of detail that's been put into this toy.
And while this toy may look like your standard wooden dildo, I promise you, it's much more than that. I was honestly stunned by how well this toy fit me and how much I appreciated its length. If you've been yearning for those wet-sheets-body-trembling orgasms – this one is for you!
If you want an akin-to-real-life wooden shaft and a priceless piece of carving, this toy will do you justice. What's more, you won't break the bank purchasing this toy, as it's the most wallet-friendly one on our list.
Pros
Easy glide
Comfortable fit
As cheap as chips
Cons
It may be too basic for some
Not a fan of the face carving
Handmade Wooden Massage Stick – Best for Everyday Use
Best for Everyday Use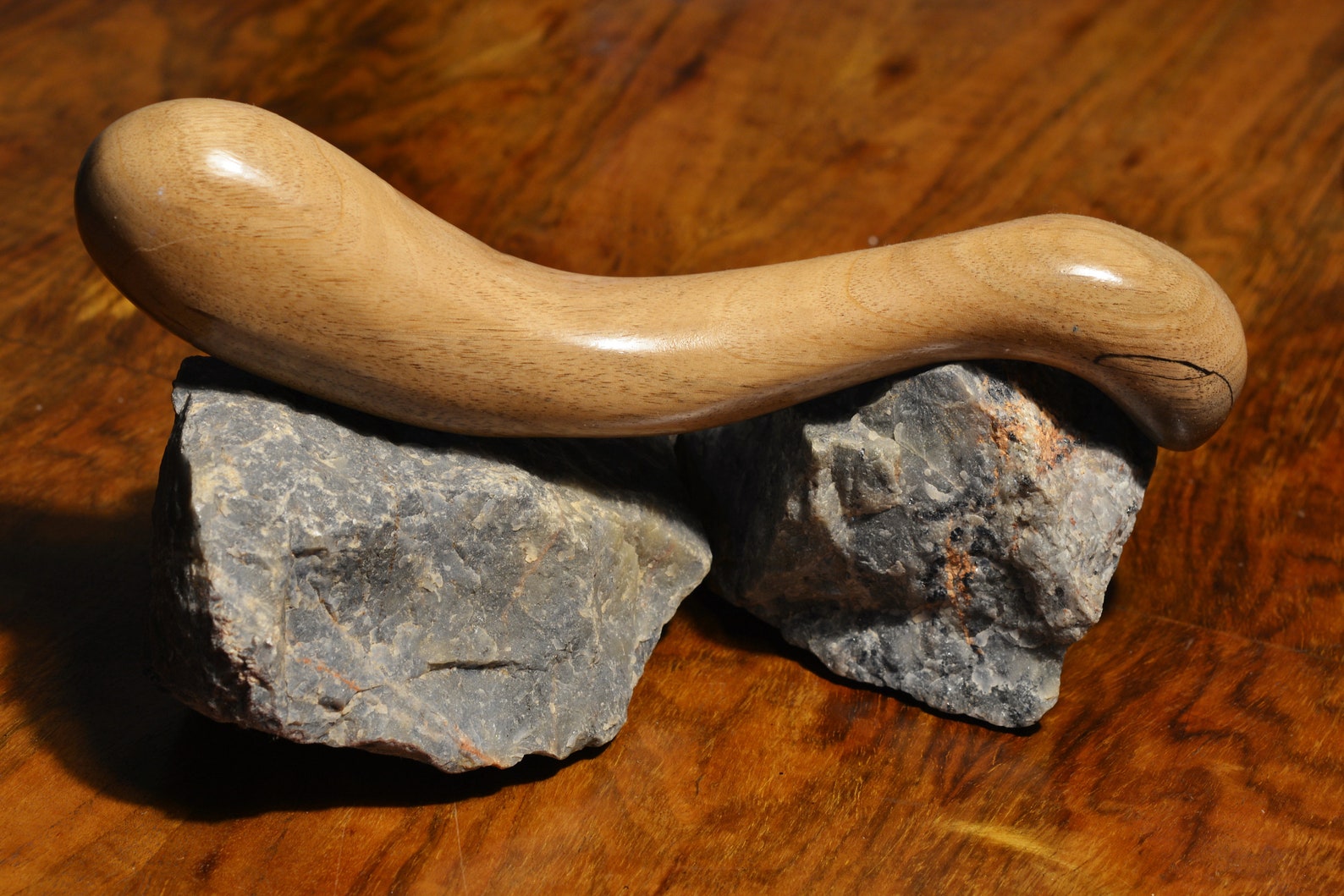 Specs:
Approximate size
Handmade
Curved design
Made of local walnut wood
Completely submersible
I knew I had to give this toy a go once I read the positive feedback on Robert's handmade shop. This finely-carved and highly-detailed wooden dildo is a perfect representation of true craftsmanship! Made entirely by hand, it's evident that Robert and his helpers paid extra attention to the design, with the toy reaching your G-spot with ease.
The magic wand gradually thickens to provide you with the girth you need, and it doesn't lack in length either! The best part about this dildo is that its measurements and shape are approximate, ensuring that you will receive a one-of-a-kind magic wand every time.
The base of this walnut wood beauty is meticulously sanded with the finest and sleekest sandpaper for a smooth and easy glide. The protection coat is nature-friendly and waterproof, which means you can submerge your toy when having fun or while cleaning up the wet and messy aftermath!
Because of its classy and delicate design, many use this toy as deco, too.

But I honestly recommend giving it a go for what it's been designed to do ─ bring you to your knees in leg-shaking orgasms!
It also boasts a higher cost, but it's the perfect choice to make for a worthwhile investment!
Pros
Easy to use
Sleek design
Highest comfortability rate
Handmade Venetian Olive Wooden Dildo – Best for Adventurers
Best for Adventurers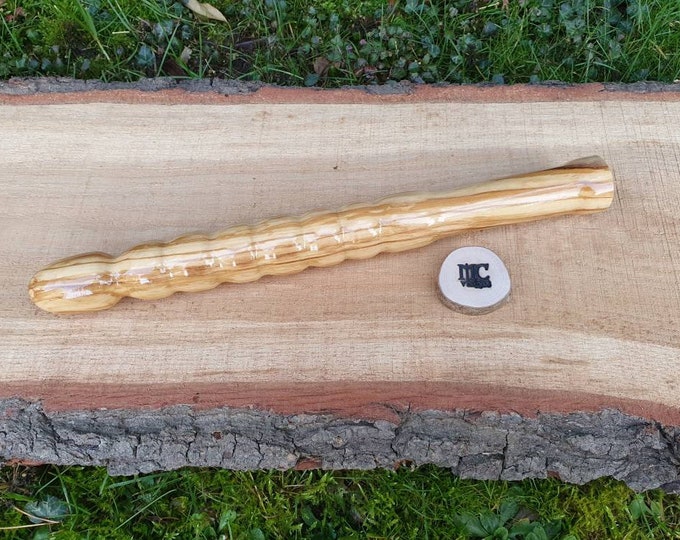 Specs:

Length: 36 cm
Diameter: approx. 3.5 cm
Waterproof
Skin-friendly and saliva-resistant varnish
Ribbed

My next pick is the very first wooden dildo I ever tried, and I've gotta say ─ I was nothing short of impressed. The reason I opted for this toy and have stuck with it for all this time is because of its versatility. Unlike other wooden dildos, this one has enough length to accommodate two partners at the same time!
Both ends of the dildo are distinct ─ one resembling the tip of a penis, and the other showing off in thickness for full and deep penetration.
The colorful design is absolutely breathtaking, and the lacquer used to varnish the toy is so smooth, you'll never have a problem preparing to accommodate its length!
The magic wand is made of top-quality olive wood, carefully handcrafted to fit and locate all your sweetest spots. It's not too wide, so it's great for wooden dildo newbies but also for those who want to kick it up a notch.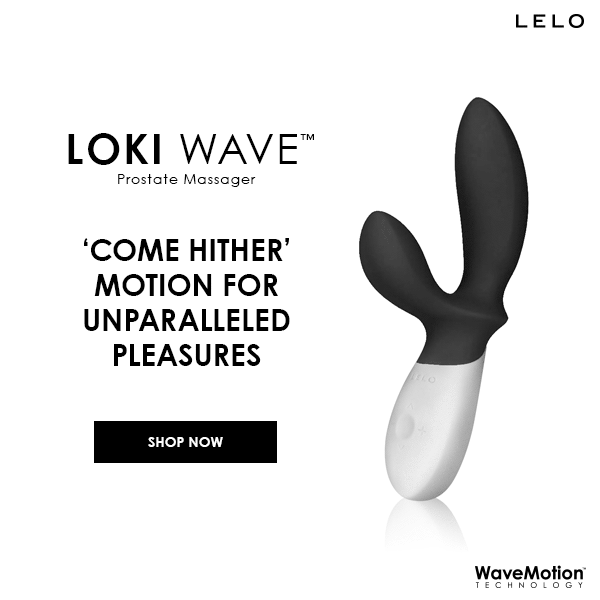 The cleaning process is as easy as it gets ─ just grab a damp cloth, carefully wipe it down, and you're good to go!
Some users might find it a bit on the costly side. For me, however, this was a fantastic purchase and I don't regret a single cent I spent!
Pros
Great for solo and couple play
Comfortable girth
Impresses in length
Cons
Definitely on the pricier side
Not curved to fit the natural shape of your love canal
NobEssence Dibber G-spot Dildo – Best for Vaginal and Anal Play
Best for Vaginal and Anal Play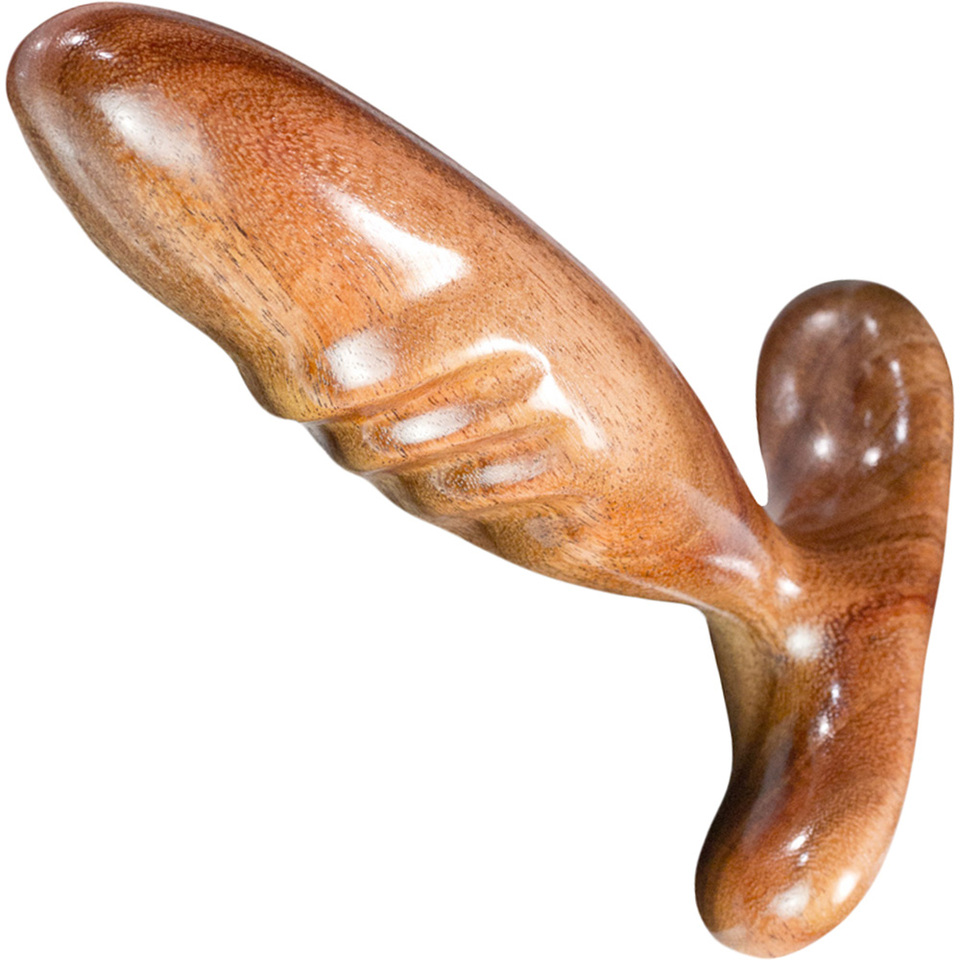 NobEssence Dibber G-spot Dildo
The NobEssence Dibber Sculptured Hardwood G-Spot Dildo is another dual-use masterpiece! The Dibber Dildo combines a zeppelin shaped shaft with G-Spot stimulating ridges for a smooth, firm, mind blowing experience. The NobEssence Dibber is an ergonomic, vibe-embracing, precision-created interpersonal-discovery tool.
See latest price
Specs:

Skin-friendly
Waterproof
As light as a feather
Full length: 6.6″
Widest point: 1.5″
Insertable length: 5.5″
Multi-use
NobEssence is famous for its high-quality, skin-friendly, and absolutely gorgeous hardwood toys. And the Dibber here is no exception! This ergonomic wooden dildo is the perfect unisex toy ─ whether you use it on your G-spot or A-spot – it gets the job done.
For even better stimulation, you can place a vibrator at the bottom of the base, which will provide you with shivering sensations. I personally tried a nice, low-vibrational pattern and was flabbergasted by how harmonious the experience was.
In addition, you can take this toy with you anywhere ─ and as discreetly as possible! Due to its silent nature and comfortable, ergonomic fit, this wooden dildo is great for indoor and outdoor kink play.
If you truly want to make a difference in the red room, this baby will do that and more! It's honestly surprising how a simple hardwood toy can do so much for your pleasure bits.
Pros
Perfect for front and back entrance
Unisex
Multi-functional
Cons
Not suitable for double penetration
NobEssence Mesmerize Wooden Dildo – Best for Double the Pleasure
Best for Double the Pleasure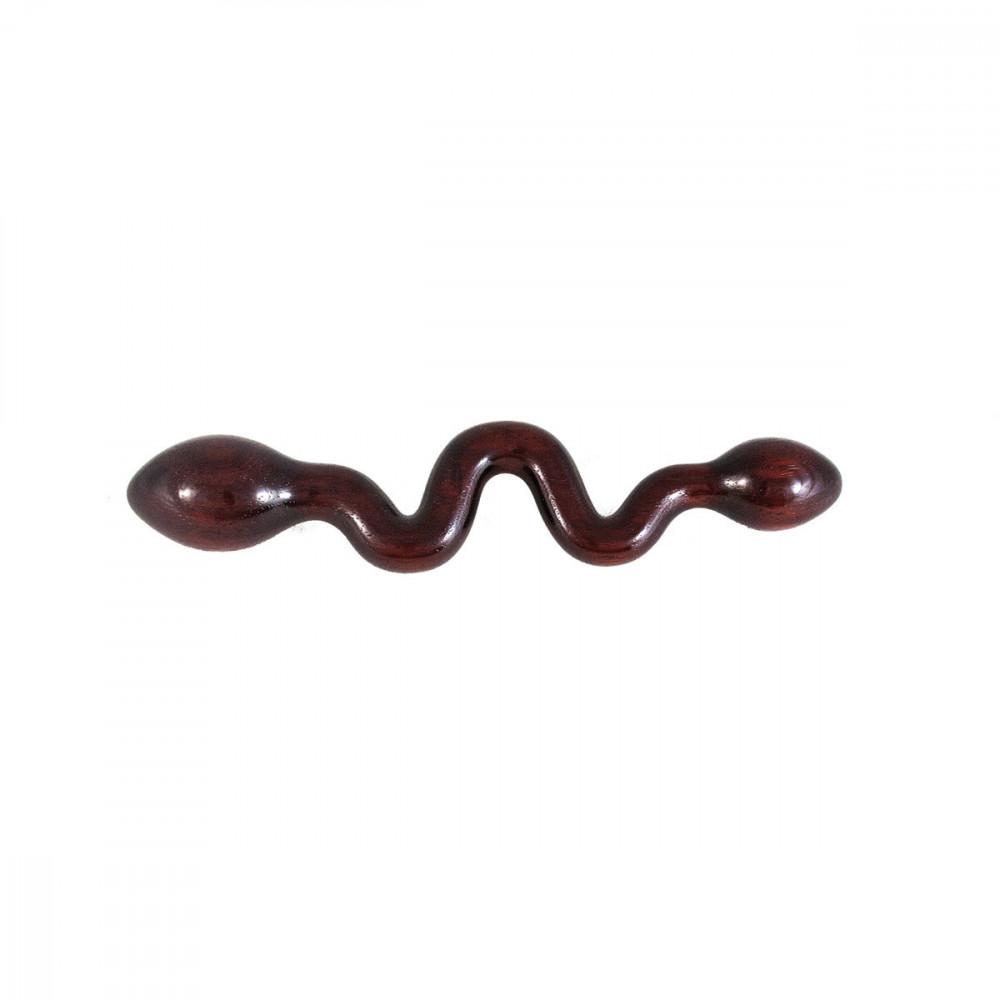 NobEssence Mesmerize Wooden Dildo
The NobEssence Mesmerize may look intimidating at first, but this masterpiece is carefully sculpted using the best American and Indian techniques to give you just the right amount of shock and excitement for sensations like never before.
See latest price
Specs:

Made of Lubrosity™ sealed hardwood
Length: 10''
Width of the larger end: 1.75''
Width of the thinner end: 1.25''
Weight: 0.24 lbs
Phthalate-free
Non-porous
This NobEssence wooden dildo stays true to its name, and by that, I mean it brings mesmerizing orgasms back to back! The toy boasts features that most other hardwood dildos do not ─ it is multifunctional and insertable on both ends. That means ─ double the orgasms!
While I used it by myself, you can utilize this toy with your partner as well, or even in a group, if that tickles your pickle. The toy's thickness varies on both ends, so you can choose whichever fits you best, depending on your experience with dildos.
In addition, the body of the toy is curved for a more potent stimulation and harder orgasms! Unlike a simple straight design, this one is twisted and curled to touch and trigger your deepest inner spots.
The way it's shaped also makes it perfect for dual use in front and back play. Each piece of this dildo is its own story and may come in varying sizes and colors, which makes it all the more exciting!
This sex toy can be used with any type of lubricant ─ oil, water, and silicone-based, you name it!
And since it's been coated with an environmentally-friendly and potent lacquer, you don't have to worry about damaging this toy by submerging it or using it too much ─ it's indestructible.
Pros
A dual-use feature
Perfect for kinky fun
Unique design
Cons
It may be uncomfortable for some
NobEssence Hither Wooden Dildo – Best for Easy Handling
Best for Easy Handling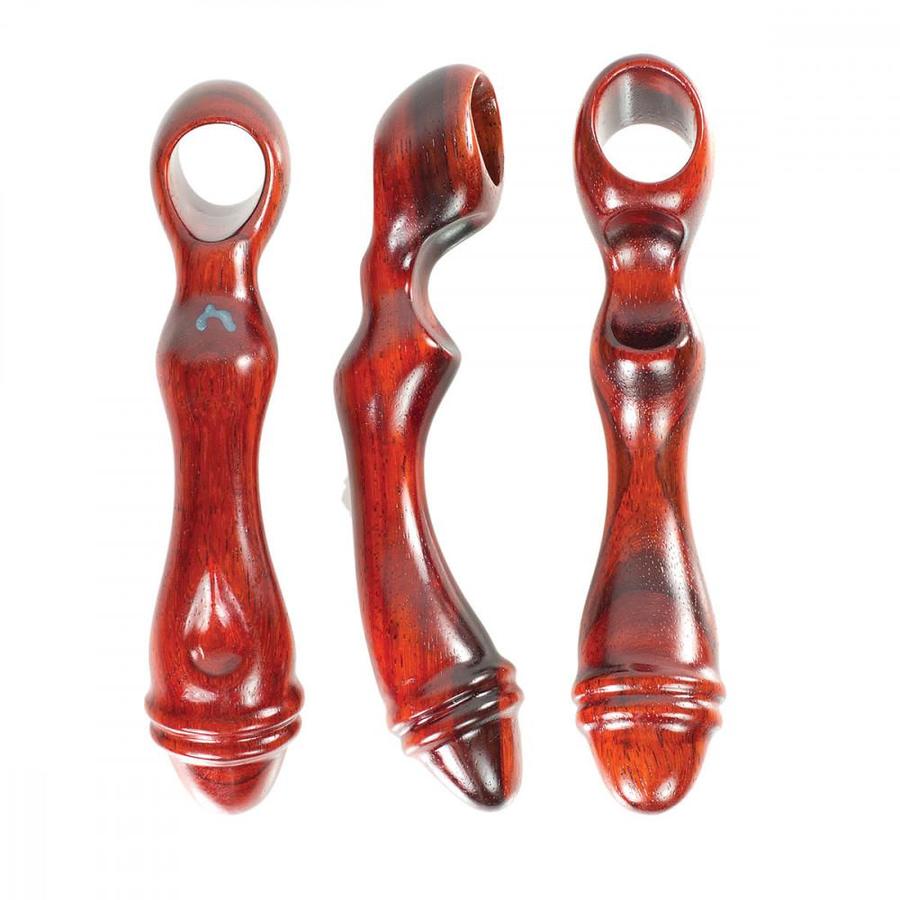 NobEssence Hither Wooden Dildo
NobEssence Hither G-Spot or Prostate Wood Dildo is a wooden dildo suitable for both male and female use. It can be played with during solo sex sessions for deeper penetration or with a partner to incorporate more natural toys into your sex life.
See latest price
Specs:

Length: 8″
Width: 1.75″
Eco-friendly
Made of sustainable materials
If you're looking for a permanent and high-quality replacement for your current dildo, then the Hither might be just what you need and more! NobEssence's Hither wooden dildo comes in beautiful chestnut wood with a handle at the end for a nice and tight grip.
The design stays true to life, which may make this toy even more enjoyable. Both the realistic shaft and ribbed head are stimulating and will leave you spine-tingling and all! Even better, you can use it to reach both your G-spot and your man's prostate to make his toes curl.
You can pair this toy with a potent vibrator to make your legs shake and your lady bits dribble! Thanks to its eco-friendly design and waterproof nature, you don't have to worry about submerging this toy in all your sweet juices. Even better, use it as a helping hand in your relaxing, candle-lit bath time!
The Hither is waterproof and protected with a nice, thick coat of varnish. In addition, I found that cleaning it with lukewarm water and a store-bought sex toy cleaner further helps preserve its remarkable design.
The NobEssence Hither Wooden Dildo is on the pricier side but won't cost you an arm and a leg. In my humble opinion, it's an investment worth making!
Pros
Well-fitting handle
Stimulating head
I like the ribbed part
Cons
Requires a lot of lube to insert
The Wooden Dildo Buying Guide

When shopping for your first-ever wooden magic wand, there are a few things to bear in mind.
There's a lot to think about when it comes to girth and length, as well as comfort and simplicity of use.
Fortunately, your go-to sex toy reviewer is on hand to assist. With a little bit of effort, you'll end up finding the perfect replacement and a well-needed rest for your hand!
Material
You might think there's not much to look into when shopping for wooden dildos in terms of material. However, each manufacturer has something unique to offer ─ some focus on design, while others strive to make the perfect body-friendly dildo.
The type of wood used also differs from one merchant to another. Some use popular classes of wood, others invest in more luxurious timber like sandalwood, and then there are those who scrape down big wooden objects. All of this can make a difference in how easily the toy glides in and how comfortable it feels inside.
Coating
Coating is one of the most important things to fact-check when purchasing a wooden dildo. If you can't find much info on the varnish used, I recommend you steer clear of such products. While many manufacturers use a salad bowl finish coating, others like NobEssence utilize special types of coating specifically, made to cater to and preserve their products. To avoid an unpleasant run-in with a splinter, don't settle for anything less than a top-quality varnish!
Shape and Size
Wooden dildos are highly versatile in form. No matter the kink factor in play, there's no such thing as 'taking it too far' with a wooden shaft. A manufacturer can carve a dildo however they please ─ there are no limits to it! Be creative with your search and you might discover some hidden gems between all the basic, straight dildos out there. And if you need further assistance, you can always refer to my personal favorites list above!
Durability
Because, you want a permanent addition to your adult collection – not a one-time deal! That's why you need to pay special attention to the durability of a toy. For example, bad craftsmanship and low-quality garnish can cause the wood to crack and cause splinters or other injuries. In addition, if the coating itself isn't durable, you'll end up submerging your toy only to discover you've ruined its beautiful wooden design!
Don't underestimate the importance of a toy's resilience.
Wooden Dildos: The Verdict
Who says artistry doesn't play a major role in sex toy making? That's right, you no longer have to hide your toys under a pile of clothes or inside cabinets ─ you can place them as a centerpiece in your bedroom.
The magic of wooden dildos lies in their sleek and cheeky design; they're almost perfect to hide in plain sight!
So, if you want to purchase an alluring but cleverly-disguised sex toy, I recommend you opt for the Handmade Wooden Massage Stick above. I precisely picked this one from the bunch because it's the perfect starting dildo. The composition of this toy is dazzling yet delicate, and its comfortability rate is unmatched!
Furthermore, the thinner end found its way in and I didn't have to go to war for that to happen! With most other adult toys I own, the job doesn't get done without the involvement of huge amounts of lube, which puts this handmade beauty on a pedestal.
To clean your toy, just wipe it down with a damp cloth, or you can use a branded sex toy care product. Either way, this enduring wooden dildo won't crumble under the pressure of your dripping naughty bits! In fact, it will retain and keep its original shape for as long as possible.
If you seek a simple get-off solution in the form of an insertable toy, let this wooden massage stick lead the path to the Big O's you so badly desire!