(Last Updated On: July 15, 2023)
In the world of G-spot massagers, the Njoy Pure Wand is pretty much a legend. A lot of women swear by this shiny steel dildo, and on its ability to home in on the G-spot to make a girl squirt. Its rather simple shape is backed by a high-quality build to create a sex toy that is equal parts aesthetically pleasing and functional. It's not all about G-spotting, and we'll find out more with our Njoy Pure Wand review. Here we go!
Njoy Pure Wand Review — Pros And Cons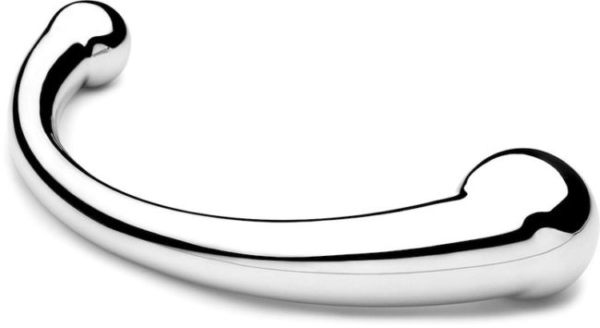 Pros
Great for G-spot stimulation and P-spot stimulation
Easy to clean and sterilize
Non-porous, body safe, and phthalate free, made from high-quality medical grade stainless steel
Good for temperature play
Long life
Cons
Fairly heavy body, which can be tiring
If you're not into temperature play, be sure to check the wand's temperature before using it
Njoy Pure Wand Features
Njoy Pure Wand Packaging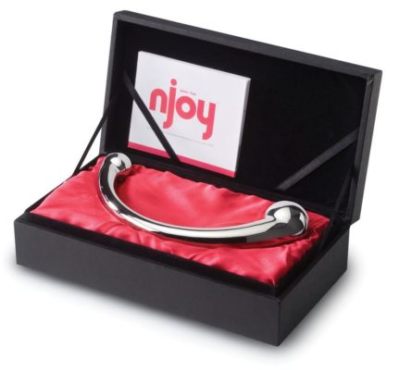 First impressions are important, and packaging goes a long way in establishing how you view a product. Well, the Njoy Pure Wand does pretty well on that score. The dildo comes in a nice box with discreet packaging. It's almost a gift-box style with a presentation box placed inside a sleeve. Once you open the box, you'll find the Njoy Pure Wand placed in a stylish, satin-covered interior over a pillow. The packaging is elegant and gender-neutral, which is a plus considering the dildo is also aimed at dudes who want P-spot stimulation.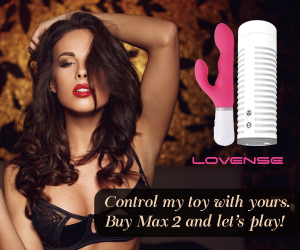 Pure Wand Design And Construction
The njoy dildo is built to be pleasurable. Its unique, curved shape with bulbous tips at either end comes in quite handy. Each of the bulbs is of different girth, making its use quite easy for most preferences. Using this dildo is simple and intuitive, the smaller side can be quite handy for foreplay and building up the sensations, while the larger side can be used when it's time to orgasm.
Interestingly enough, the Njoy Pure wand's shape lends itself quite well to finding the G-spot. In fact, many women swear by the Pure Wand's ability to zero in on the G-spot, and unleash waves of pleasure.
The Njoy Pure Wand is made from 316 grade stainless steel, which is very high quality and perfectly body safe. Njoy makes it a point to say that they purposely use a high-grade material to ensure a better experience and longer life for their dildo. This little, curved wand is built to last. You can expect it to go on for years even with regular use.
Njoy Pure Wand weighs about 1.5 lbs, which is fairly heavy, but something to be expected from a dildo made of stainless steel. It is about 8-inches in length, which may seem high, but keep in mind, the curve on the vibrator does a pretty good job at controlling the insertable length.
Cleaning The Njoy Pure Wand
Made from medical-grade stainless steel with an excellent finish, the Pure Wand is pretty easy to clean and maintain. Cleaning this dildo can be as simple as wiping it off with a soap solution after use (avoid using fragrant or anti-bacterial soaps). You may also use the plethora of sex toy cleaners available on the market.
Njoy Pure Wand can also be placed in boiling water to be sterilized — which is very important if you intend to switch from anal to vaginal play or are sharing the dildo with your partner. Njoy says that abrasives can damage the sex toy, and really, you shouldn't be using abrasive cleaners on any sex toy anyway.
Njoy Pure Wand Review — Performance
Using The Pure Wand For G-spot Stimulation
The smooth body of the Njoy Pure wand makes it rather easy to insert this into the vagina. It's best to use lubricant, although, given the finish of this vibrator, even a small quantity goes a long way. The dildo is compatible with all types of lubricants, so just take your pick and get down to business. You can also throw in a bullet vibrator into the mix to add clitoral stimulation along with your g-spot massage.
Njoy Pure Wand is absolutely amazing at G-spot stimulation. The curved shape of the wand is built to target the G-spot and finds the spot with remarkable precision. Just holding the wand in position and rocking it gently feels great. In case you've inserted the bulbous end, you'll find it heads straight for the G-spot and can bring on an orgasm rather quickly.
I believe the orgasms brought on by the Njoy Pure Wand are quite strong, toe-curling, and overall, divine. It's also known to be one of the best sex toys available if you want to give squirting orgasms a shot. Of course, that part also depends on individual biology, so don't think of the Njoy Pure Wand as a miracle worker, even as reviewers like me sing its praises.
Personally, I think the Pure Wand can be incredibly effective. The weight of the dildo works greatly in its favor, especially since the g-spot responds so well to pressure and gentle massage. As an added bonus, when inserted, the wand makes it feel quite "full" creating a very satisfying overall sensation and edging the user on towards an amazing orgasm.
There are downsides to the weight too, of course, and the dildo can seem tiring after a few minutes. Continuously rocking or thrusting a 1.5-pound dildo is no easy job!
Njoy Pure Wand As P-Spot Massager
As an added perk of its construction, the Njoy Pure Wand is safe for anal use as well. While it certainly isn't the best P-spot massager out there, most men find it fairly pleasurable as a prostate massager.
Temperature Play
Since stainless steel responds to temperature changes fairly quickly and quite well, this dildo can be used to for temperature play. Place it in a bowl of warm water, or if you intend for a cooler touch, place it inside the refrigerator (Njoy recommends against placing the pure wand in the freezer). A simple and easy way to start with your temperature play! Keep in mind, stainless steel can heat or cool quickly, so check the temperature with your hands before you let the dildo anywhere near your privates.
Njoy Pure Wand Review — Conclusion
There is a good reason for why the Njoy Pure Wand continues to be so popular for g-spot stimulation – it's amazing at its job! The dildo is made from high-quality materials, and its shape as well as its dimensions and weight make it an excellent choice for the job. Of course, any Njoy Pure Wand review would be remiss if the dildo wasn't praised for its ability to draw out amazing and satisfying orgasms. If you're looking for a verdict, the answer is yes, this dildo is a great sex toy for g-spot stimulation.