LELO Mona 2 Review
My love for Lelo only keeps growing. From the pleasurous Lelo Ella; and the simple, yet effective, Lelo Mia 2; to the elegant Lelo Siri 2; every uber-class vibrators from the house of Lelo only adds more curve to my smile. When I got to try the Lelo Mona Wave, the first thing that caught my attention was the design. The wave-like contour was beautiful in its own unique way. But the vibrations were probably less intense for my taste. So I decided to review the Lelo Mona 2 since it had all the ingredients of an uber-class sex toy, barring the wave motion.
This sexy toy packs in a powerful vibration; it is made up of body-safe silicone; it is sleek and has a very effective design; it is fully waterproof; and it comes with a rechargeable battery. The Lelo Mona 2 comes in a classy box that houses a sexy satin pouch, a 1-year warranty, charger, and personal lubricant courtesy Lelo's generosity. Lelo has really nailed it with the Mona 2.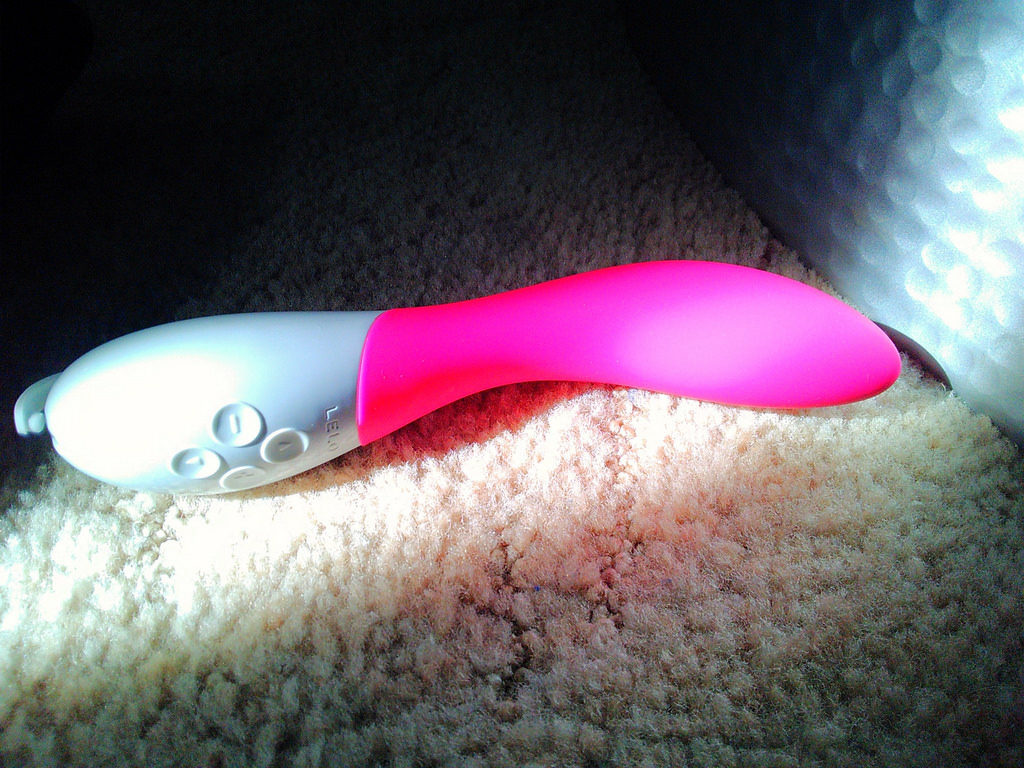 Lelo Mona 2 Has An Appealing Design
The Lelo Mona 2 is an elegant vibrator that has all the right curves to tingle your G-spot with great precision. When we speak about the aesthetics of the Lelo Mona 2; the design is simple, yet every curve of it exudes luxury. The main shaft is long and thin with a bulbous tip (which is also very gently pointed). It gets slimmer as you approach the controls so that it does not leave you feeling uncomfortable and full at your vagina's opening. This shape makes the Mona 2 ideal for a G-spot massage.
One end is the smooth-white silicone with all its buttons that are easy-to-locate and operate. The other end is smooth and velvety; you can choose either purple or pink. The vibe is waterproof and can be completely submerged in water; this way, it's easier to clean and it can also be used at the pool and at the bath.
Lelo Mona 2 has Different Power Modes
Lelo Mona 2 comes with 6 different vibration modes and 10 different levels of intensities. The lowest level of vibration will merely be a tickle for you if you are a veteran. The mid-level vibration is like a low rumble that resembles the mid-level settings of Lelo's Mia 2. The highest-level vibration will surely shake you up a bit, it feels a lot like We-Vibe Tango. You will notice that it's way more powerful that the Lelo Mona Wave; it feels great for external as well as internal use. Here's the list of vibrations at your service:
Steady Vibration
Pulsation
Quick Pulsation
Low–High Escalation
Low–High–Low Rollercoaster
Random
With so many vibration–speed combinations, the Lelo Mona 2 would be ideal for you if you are the exploring kind. Once fully charged, you'll get 2 hours of pleasure time. It also has a travel-lock feature to keep the device from accidentally turning on; thereby, saving you much embarrassment. The vibrator is surprisingly quite for the kind of power it packs in.
Lelo Mona 2 Advantages
It is powerful, yet discreet. And it is sleek and classy.
It has a one-of-a-kind waving motion that can be mixed with any of the vibration modes listed above.
It's rechargeable and comes with a lot of accessories and a travel pouch.
Disadvantages – Probably none.
Lelo Mona 2 Review – Final Thoughts
The Lelo Mona 2 is a top-end vibrator that has a very thought-of design; it is fully waterproof; it is rechargeable and very quite even though it has a very powerful motor. With so many modes, you get vibrations ranging from mild to heavy and its curved body does a great job serving your G-spot. It's a comfortable vibrator for beginners and experienced users alike. The Lelo Mona 2 is definitely worth a try.