(Last Updated On: June 18, 2023)
Riding a dildo is like straddling your man, with the added benefit of tailored width, girth, color, and feel. Plus, you can let your imagination go wild while trying it out on various surfaces around the house.
Nonetheless, dildo riding isn't your regular bathroom quickie – it requires a certain level of prep and know-how. Besides, the sheer amount of choices at your disposal can overwhelm even the biggest dildo enthusiast!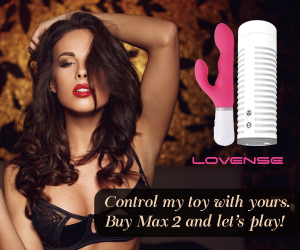 So, is there a magic trick to make all your inhibitions go away and straddle your new dildo with ease? Well, not exactly. However, there are techniques you can learn to help you mount your dildo to a body-shaking orgasm. You can read all about them below!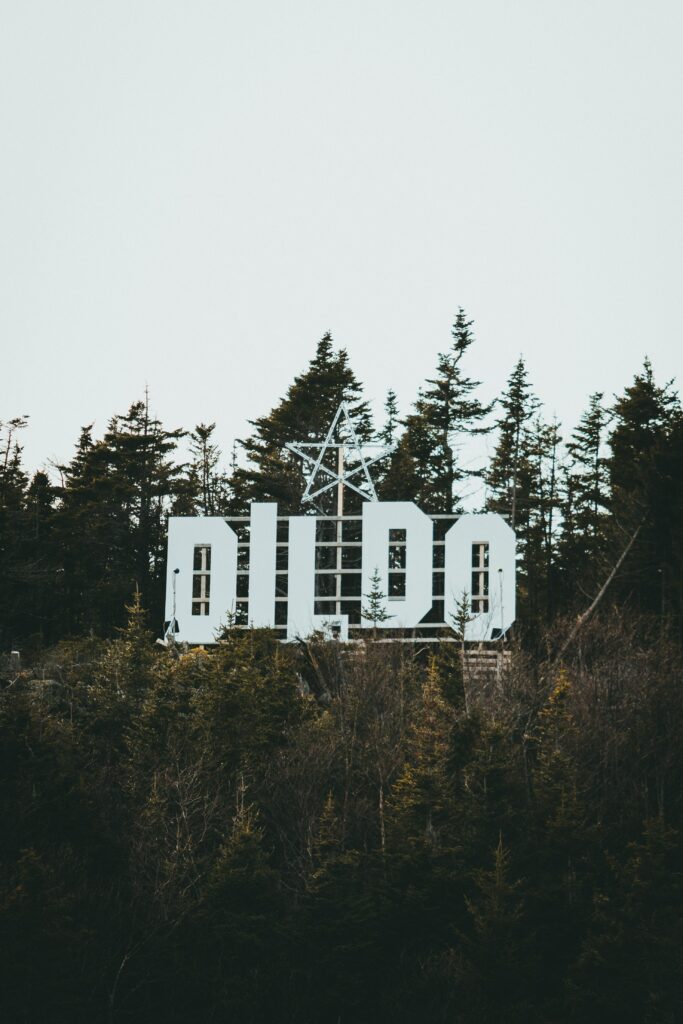 The Ultimate Guide to Riding a Dildo For Maximum Pleasure
Ready to learn how to ride a dildo's shaft to an orgasm? Below is my comprehensive guide to becoming a dildo-riding queen, including some tried-and-tested methods for taking pleasure to new heights:
Choose the Correct Size
Dildos, like penises, come in all sizes and shapes, meaning this is your one and only chance to find the perfect peen to straddle! However, if this is your first rodeo, it's best to start small and work your way up (including girth and length).
Once you're all nice and wet, you will probably crave a bigger dildo. Most women prefer a 6-inch dildo, slightly above the average penis size – around 5 to 6 inches. But you don't have to go for this size – dildos come in all kinds of sizes.
Don't forget about other details like girth – if you like it wider, go ahead and buy a wider one. And if you intend to use it anally, choose one that is narrow at the tip and widens toward the base so it can slide right in!
Consider the Material
Dildos are made of various materials such as silicone, jelly, rubber, elastomer, soft plastic, synthetic skin, vinyl, leather, suede, metal, glass, ceramic, and even wood. Body-safe silicone is the most commonly used material because it will not cause allergic reactions or irritation, is non-porous (it will not trap bacteria), and is environmentally friendly (it contains no harmful chemicals).
Materials you should avoid are rubber (it can cause allergic reactions and is porous), and synthetic skin, vinyl, and soft plastic (they contain phthalates). Quality materials can be costly, but they are worth investing in because they will last longer and keep your lady bits safe!
As I said, body-safe silicone is the best option because it is easy to clean and non-porous. However, if you'd prefer something to disguise as an ornament from prying eyes, or if you'd like to experiment with temperature, you can get a metal or glass one.
Your best bet is to visit a sex toy store and try out a variety of dildos (with your hands, please!), and consider whether you'd want a model with a smooth shaft or a ridgy one. Follow your instincts and choose the one you are most drawn to. But if you prefer shopping online, order from a reputable site and read the reviews. If you have sensitive skin or allergies, choose a dildo made from a non-allergenic material.
Turn Your Sexy On!
Like before sex, it is best to turn yourself on before using your dildo. You can use smut (read Wattpad), porn, or even your lewd imagination – whatever works for you so you can get relaxed. Of course, the penetration will be more difficult and less enjoyable if you feel distracted and not on your A-game.
If you're with a partner or multiple partners, getting in the mood is even easier! They should know what you like, so sit back, relax, and let them work their magic.
Warm Up Your Dildo and Add Lube
First, prepare your dildo. A warm dildo feels like a hug against your skin, so check with the manufacturer to see if the dildo can be run under warm water. Lube is your best friend for dildo play, as it will reduce the friction between the dildo and your skin.
Water-based lubricants are the best option since they are suitable for almost everyone. Because the anus does not get wet like the vagina, silicone-based lubricants are better for anal penetration since they last longer.
And be careful – if you have chosen a silicone dildo, use water-based lubricant because silicone-based can damage its bits. And if you've got a steel or glass dildo – lube up that bad boy with some silicone-based lubricant.
Don't Forget the Foreplay
Using a dildo can be significantly enhanced by foreplay. Begin by rubbing the dildo on your inner thigh or your partner's inner thigh. Then, before going for anal or vaginal penetration, lightly caress the clitoris, vaginal opening, and anus with the tip of the dildo. A dildo is basically a transportable cock, so feel free to apply all of your prior knowledge about dicks!
Insert the Dildo
You can involve the dildo in any type of sex play, including sex with a partner or masturbation. However, when using a large dildo, go slow when penetrating.
Oh, and I cannot stress this enough – lube is not optional. No, you may not like how slippery it is or how it feels in general, but none of this matters when vaginal or backdoor penetration is in play. Want to avoid possible tears during sex? Then lube your cherry up!
The lube amount depends on the penetration you expect to receive. For instance, if you intend to go all out with a giant dildo and deep, lengthy strokes, you should definitely apply it generously. But as a general rule, try to lubricate the dildo's head thoroughly, spread some around the shaft's top half, and cover the vaginal or anal opening. Push the shaft in and out to distribute the lube evenly.
Remember that every woman is unique and reacts differently to dildos, so there is no right or wrong way to apply your lubricant!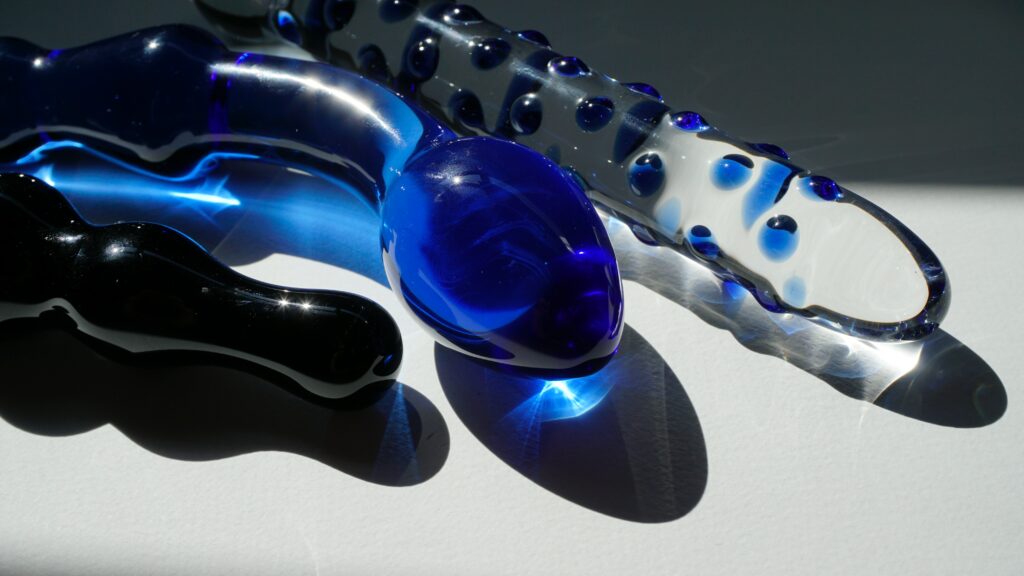 Clean Up the Mess
Even if you're the only person who'll ever use the dildo, you should wash it between uses to avoid getting it contaminated, leading to yeast or bacterial infections. Also, because the cleaning process differs from toy to toy, read the manufacturer's cleaning instructions carefully.
As mentioned, silicone dildos can be easily cleaned since they can be thrown in boiling water for a few minutes, and they will be sanitized. You can use warm water and mild antibacterial soap to clean plastic, metal, glass, or rubber dildos. You can also use a sex toy cleaner, but you should make sure it is free of chemicals. To avoid mold, thoroughly dry your dildo, regardless of the material, before storing it.
Types of Dildos and How to Ride Them

As mentioned, dildos come in a variety of shapes and sizes. Some are designed to resemble a penis with testicles, others are meant to be worn with a harness, and the double-sided ones are a joyride for two!
Here's the nitty-gritty of dildo riding to make your bits quiver:
Thrusting Dildos
The shaft of the thrusting dildo widens and retracts as a battery-powered vertical bearing moves within it. Most include clitoral stimulators, which vibrate on the clit with a second motor.
This dildo offers fully rounded sexual stimulation, so you won't need a second toy to accompany it. Talk about two birds, one stone!
Because they are similar to regular dildos in many ways, all you have to do is find one with a suction cup, attach it to the wall or on the floor, and get the action going!
Glass or Metal Dildos
Because most glass dildos have two heads, they technically qualify as double-headed toys. The smoothness and heavy weight of glass and metal dildos make them erotic and easy to glide right in!
These dildos are also the only wholly hypoallergenic choice that can be sanitized entirely and will never bear bacteria. They are usually smaller, making them ideal for debutante riders looking for their first sex toy.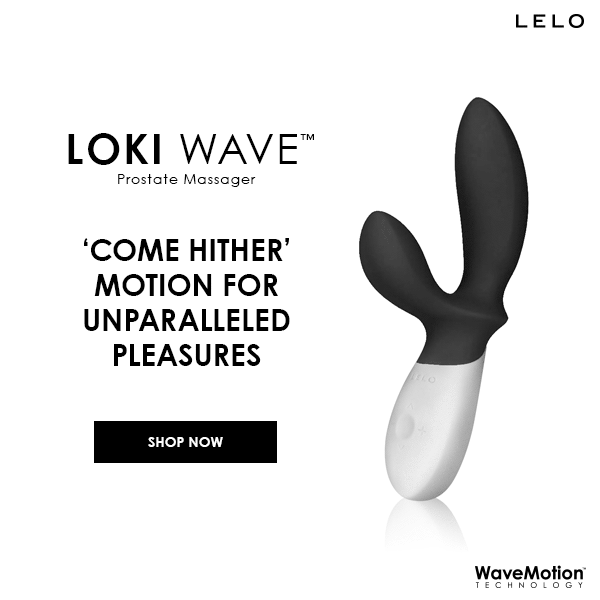 Plus, did I ever mention that they are the perfect choice for those experiencing vaginal dryness? Due to their smooth surface, you'll need less lube than usual for the insertion.
If you dislike the sensation of putting an icy-cold dildo into your honeypot, do not let the shock ruin the experience. Instead, warm up the hard dildos in a bowl of warm water for a few minutes, and kickstart your dildo session!
Lovehoney Marbled Sensual Glass Prober
You know how some food is almost too beautiful to eat? Well, this gorgeous glass dildo is almost too stunning to use - almost. Featuring a wavy, curved shaft that delivers powerfully potent internal massages, it feels every inch as incredible as it looks. Ideal for those who look for beauty as well as functionality in their toys, this dildo has an aurora borealis finish that gives it a shimmering pearlescent look, along with a striking blue spiral that runs the full length of the shaft.
Get 15% off with Code: GURU15
Strap-on Dildos
You can wear most dildos with or without a strap or harness, but you must ensure the dildo is compatible with the harness. Strap-ons are ideal for adventurous couples that like to venture out of their comfort zone.
There are many types of strap-on dildos you can try. Some have harnesses designed specifically for men, unisex styles, realistic ones that anyone can wear, and double penetration harnesses explicitly designed for women.
In addition, you can get attachments based on their length and width. You can also get one with a removable dildo if you want to be able to replace it with another extension. Probably the most exciting type is the one for pegging (the act of a woman penetrating a man's anus). So, if your man is up for it, you are in for an extraordinary experience!
Best Overall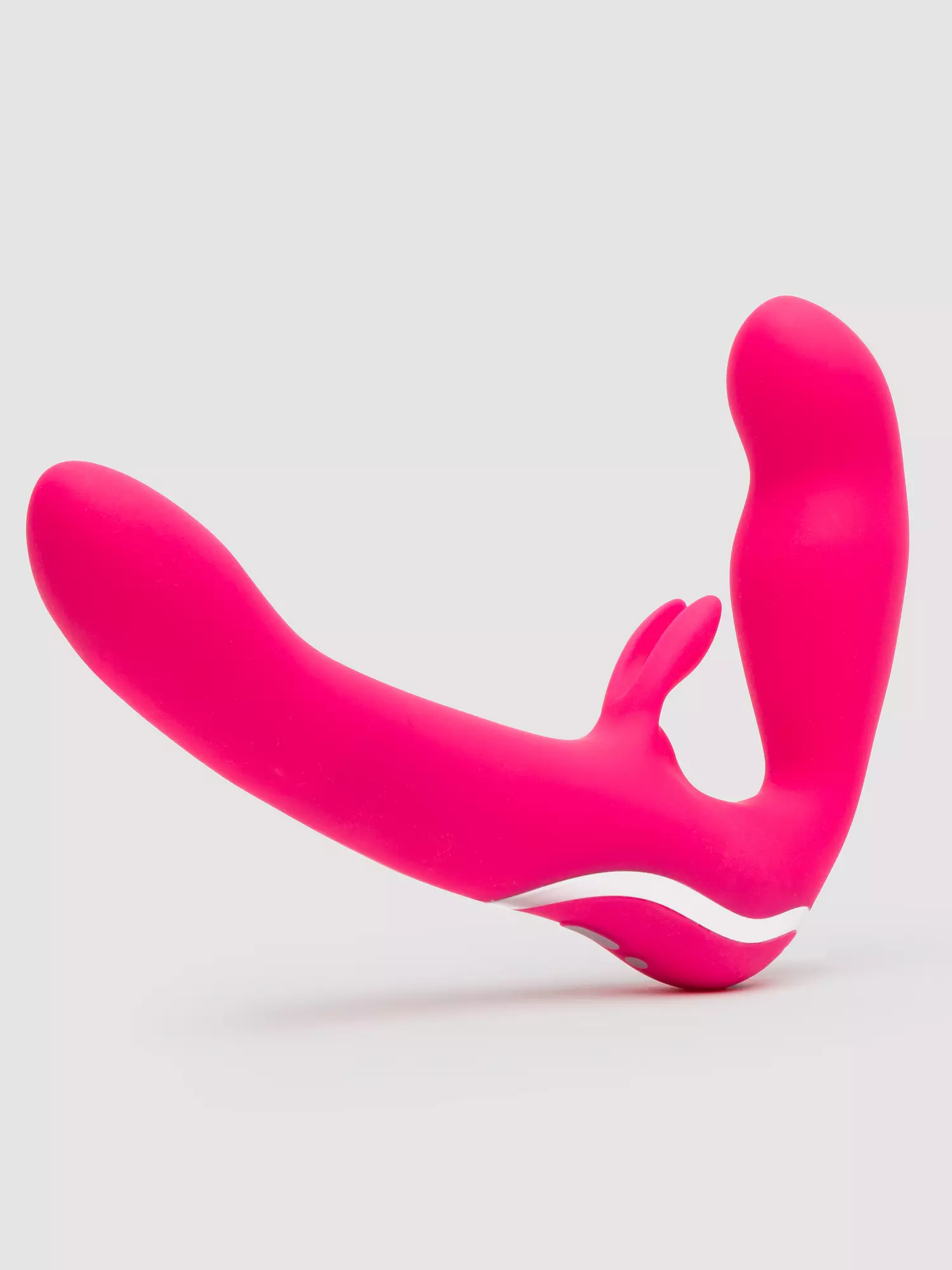 Happy Rabbit Strapless Strap-On
Tumble down the rabbit hole with your lover and explore the unbelievable intimacy of our happy rabbit® strapless strap-on. Enjoy strong vibrations for two with 12 tempting vibration modes in the slim penetrative shaft and 3 satisfying speeds in the pony.
See latest price
Double Dildos
Double dildos are usually twice the length of a regular sex toy. Most are 12 inches long, with some reaching up to 18 inches.
So, what does one do with all that extra length? Well, it is a two-handed game! Because the floppy shaft bends easily, you need two hands to keep it in place. So, using double dildos with your partner is preferable and definitely more exciting than masturbating alone.
The double-headed toys are not ideal for solo use because you will have to bend over far for penetration. So, keep this dildo for excellent play with your partner, and give them control of the toy.
Vibrating Dildos
Riding any dildo is like riding a bike – you do it once, and you never forget how to ride again. So, the technique remains the same; however, the sensation is amplified.
Starting low and slow is always recommended. The vibrations will provide additional stimulation, and the rotating and thrusting movements will allow you to keep the hands in place until you want to change positions.
If the vibrating dildo has multi-speed functions and vibrating patterns, test them out to find a subtle pulse for the beginning. As your pleasure grows, turn the dial to make the vibration stronger. Increase the intensity before orgasm for a sensual experience.
Realistic Skin Dildos
If you are looking for the most realistic-feeling sex toy, a lifelike skin dildo will be an excellent choice for you. This type of dildo is made of realistic-feeling silicone that mimics the sensation of an erection. In addition, they absorb and retain body heat, imitating the feel of sex.
Those that are more costly are of better quality and have "dual density" shafts, meaning that two silicone layers were used in the molding process, with the core being denser than the surface layer. As a result, the layers more closely resemble an actual erection.
Find one with a suction cup that you can attach to any surface you'd like, or simply one with cock and balls that stabilize it in place. After that, slather it with lube, and you're in for a ride!
Jelly Dildos
Be careful when choosing your jelly dildo and ensure it doesn't contain too many chemicals, a.k.a, phthalates. Gel dildos are phthalate-free, hence non-toxic, thanks to the industry's health consciousness.
Not all jelly dildos are the same. And no, "jelly" does not necessarily mean "soft," so don't get your panties in a knot! There are firm jelly dildos for some hard thrusting time, as well as soft jelly ones for a gentler and subtler experience.
If you do not want a sex toy that resembles a penis, but you want to get the sensation of one, then this brightly colored dildo will be the perfect choice for you. Just mount it to the wall, lube it up, and slowly ease your way into it!
How to Ride a Suction Cup Dildo?
This type of dildo has a suction cup attached to the shaft's bottom. The ability to engage in hands-free pleasure is the primary advantage of a suction cup dildo. So, if you were wondering how to ride a dildo shaft, where you put it is the most important thing.
The locations where you attach the dildo should be solid, unyielding, sturdy, and withstand weight, movement, and pressure. You can put your suction cup dildo on a wall, shower wall, chair, bed headboard, desk, door, and even on your washer. The wall dildo is a proven method for having mind-blowing orgasms.
How to Ride a Dildo Anal?
One of the most crucial things men should do before and during dildo play is to keep their butts lubricated. Men should start by inserting a gloved finger and moving it in a circular motion, so the anus gets used to the feeling of a dildo inside it.
The number one rule is that anal play should never be hurried. So, men should relax and be patient. The position of you or your partner can influence how comfortable the dildo play will be. So, if things are not going well, shift the bodies to make a difference. Of course, anal dildo action is not reserved for men only – anyone can engage in this type of sex play as long as they lube up well and go slow!
How to Ride a Dildo for Men?
Just like women have a g-spot, men have a p-spot. However, a prostate orgasm, like a female g-spot orgasm, is more intense and can be reached with a dildo. So, men can ride a dildo to stimulate their prostate and give themselves a deeper, mind-blowing orgasm.
Dildos are excellent for pegging, so a female or vulva-owning partner can use a strap-on to penetrate you anally. You can also suction your dildo to a chair or the wall and ride it to stimulate the prostate. Then, for an even more satisfying session – insert the dildo in the anus and stroke your penis until climax.
Wrapping Up
Using dildos can significantly improve your sex life. Dildos can simulate a threesome or teach people to deepthroat without gagging and ride the D in various positions – standing, sitting, whatever floats your boat. Plus, they're a great way to test the perfect width and girth for you!
The dildo can be an excellent addition to your nightstand essentials, but the pleasure will depend mainly on your personal preferences. So, spend some time exploring which sensations you like.
Now that've covered the basics and cleared the "what is a dildo?" dilemma, it is time to have some fun! Experiment with different speeds, positions, and angles to find what works best, whether solo or with your partner. You can always rely on our guide to ensure your dildo game is top-notch!