(Last Updated On: August 25, 2023)
Have you ever heard a friend's story about their first time pegging? If so, you now likely know too much about their bowel motions and the "deep cleaning" that takes place right before the deed!
In many cases, these are the very reasons that deter people from venturing out of their comfort zone and indulging in 'dirty play' like anal sex. But rest assured – nothing will stir up your sex life like trying something new – pegging included!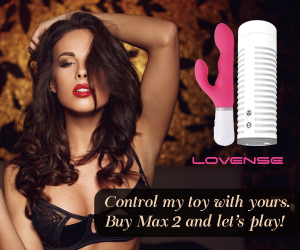 Guys enjoy being pegged due to the nerve endings in their prostate, and with the right type of stimulation, they can quickly achieve a full-body orgasm. But pegging is not solely reserved for men – women and trans folk alike can engage in pegging using various toys and targeting different weak spots.
Lucky for you, in this guide, we go over all the nitty gritty details and do's and don'ts about pegging so you and your partner(s) can enjoy the act safely!
What Is Pegging?
The definition of pegging is not set in stone, and the meaning of the term differs based on the individuals involved. Commonly, many see it as a sexual act that revolves around role reversal depicted as a male partner receiving anal stimulation by a female partner wearing a strap-on.
However, this definition is very narrow. Pegging is not solely an act for heterosexual couples, and while wearing a strap-on might seem essential, you will find that strapless pegging also exists.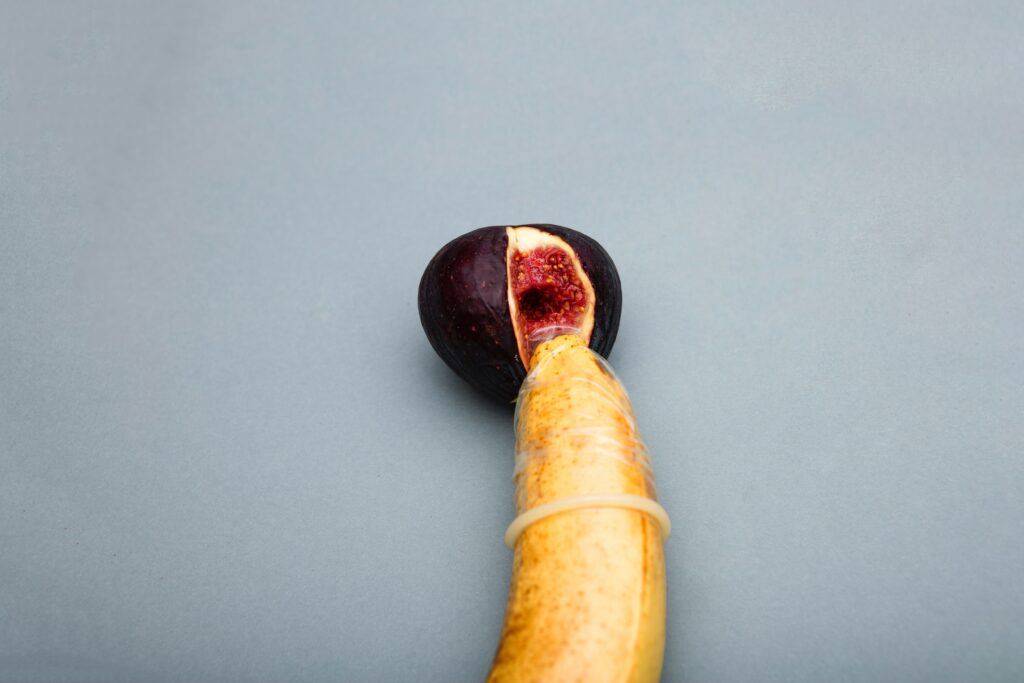 Lesbian Pegging
For lesbian couples, pegging involves one woman penetrating either the vagina or anus of another woman using a sex toy. While the first thing that comes to mind might be a strap-on, for both women to receive pleasure simultaneously and reach orgasm, using a strapless strap-on is the preferred variant. Though this is commonly referred to as lesbian pegging, trans folk also make use of it.
The Best Lesbian Strap On Toys to Choose from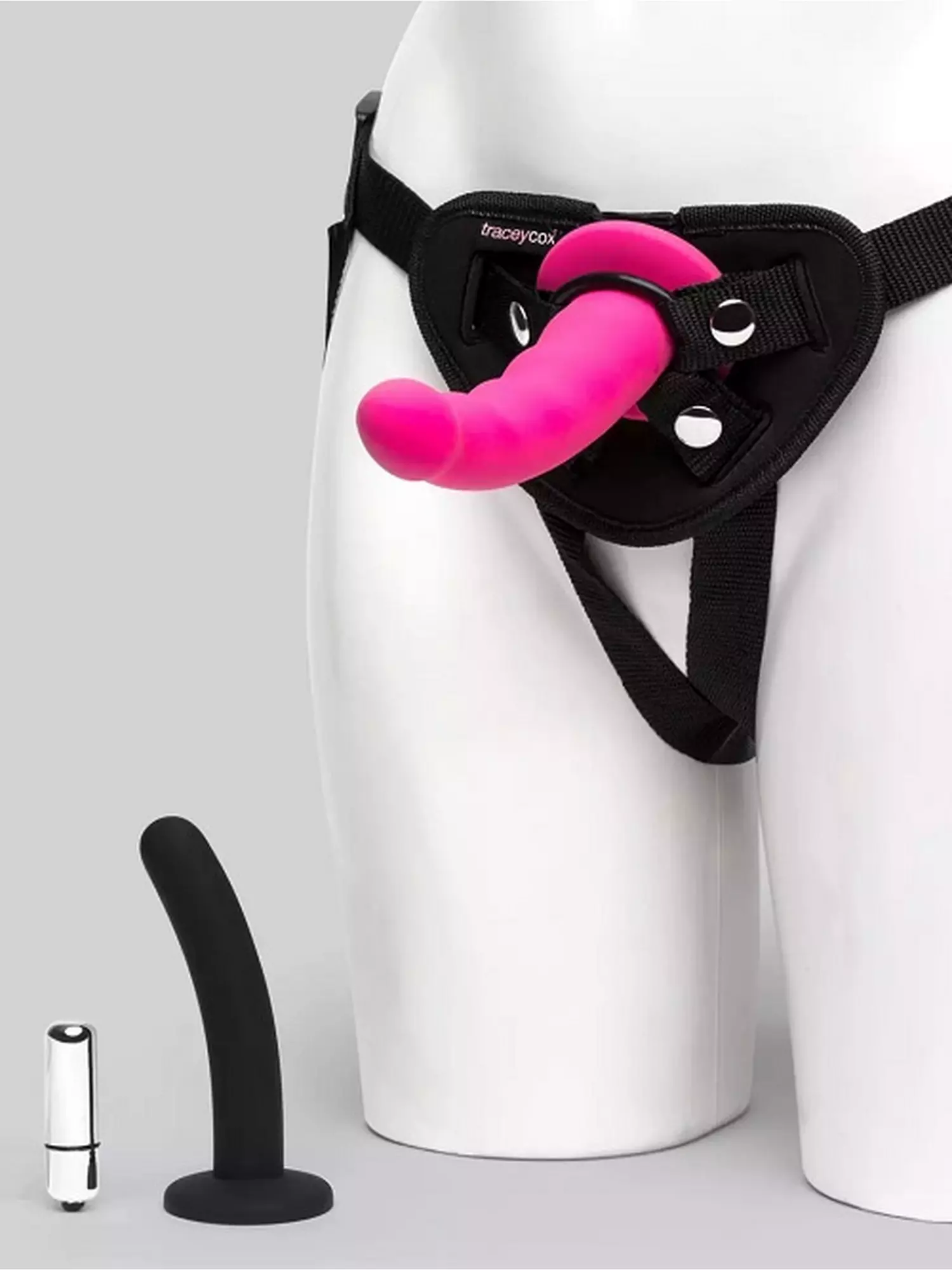 Tracey Cox Supersex Strap-On Kit
If you're new to strap-on sex or just looking for a complete kit, look no further than Tracey Cox's Supersex Strap-On Pegging Kit. Includes a bullet vibe, two silicone dildos of different sizes and textures, and a machine-washable harness. Just add lube.
Get 15% off with Code: GURU15
What Makes Pegging Amazing?
Many (quite literally) stiffen at the thought of getting pegged and refuse to see it for what it is – a new, thrilling experience.
Here, we lay out some facts about pegging to give you a glimpse into what makes it so satisfying:
Prostate Orgasm
Most people with a penis between their legs also have a nerve-dense prostate gland which can be stimulated through anal penetration. Pegging is said to unlock an uncharted territory for many men – a prostate orgasm much stronger and exhilarating than your typical happy ending!
On the other hand, those with a vagina may enjoy penetration of the back wall, which can be equally orgasmic.
Both Sides "O"
Rocking against your partner is fairly similar to dry humping, which is how many people experience the first big O. Women pegging men can experience pleasure from the pressure against their pubic mound and clitoris, while lesbian partners can equally enjoy the act by initiating strapless pegging.
Experiment with BDSM Play
Pegging can offer a lot of "sauce," giving partners a glimpse into dominance and submission. Pegging in combination with being restrained or blindfolded adds a dose of kink and makes for an unforgettable experience.
Make sure to keep an open mind – the receiver doesn't always have to be the submissive one in the scenario. You can choose a pegging position in which the person being pegged is in total control and has asserted dominance!
Pegging Precautions
As with every kink play, pegging also has its risks. There are some pegging prep essentials beginners should especially keep in mind in order to make the initial experience as pleasurable and comfortable as possible:
Avoid STIs
The chances of getting an STI are relatively low; however, as in any other sexual activity, infections are possible. This may be the result of not properly cleaned toys or toys being made from unsafe materials. This is why you should make sure to purchase your sex toys from reputable providers only!
Also, condoms are a lifesaver. Excuses like "raw feels better" or "the feeling is unmatched" are no longer acceptable!
Relieve Your Bowels
Usually, the first thought of anyone about to get pegged is: "Oh, no, what if I end up pooping myself?" However, it's important not to let yourself fall prey to these intrusive "pop-ups" in your head.
The rectum is protected with "voluntary" muscles, which stop stool from escaping, of course, unless you want it to. However, accidents happen, and the feeling of complete relaxation can lead to an involuntary mess.
As such, it's best that the fuckee preps to get rid of any possible residue in the anus before the pegging session. As part of pegging hygiene, use warm water and soap and gently probe the inside of the anus to ensure nothing gets left behind. Even better if you have a bidet or a high-pressure showerhead!
Control the Pain Level
Your first time pegging will likely involve some discomfort. The pain level may vary, but sharp pain and spasm in the anal canal are expected.
Applying a generous amount of lube both on the toy and in the anus helps mellow the sensation of a foreign object entering the anal canal. Smaller, softer toys are preferable as they make the transition easier and less painful.
Don't be alarmed by the pain, as it usually lasts no longer than a few minutes. And remember – slow and steady wins the race!
Beginner-Friendly Pegging Accessories

For those new to the world of pegging, here is how you can gear up for the tear-up:
Dildo
Though dildos are designed with the vagina in mind, they also make the perfect fit for pegging. A dildo allows you to penetrate at various angles and control the depth and force alike. They come in various shapes and sizes, making it easy to find a suitable fit for your anal cavity.
For the first time pegging, we suggest that you remain humble and not go overboard. In this case, size matters!
Cock Ring
A cock ring is a piece of rubber that you put onto the shaft of the penis; however, you can use it on a dildo as well! It will enhance your partner's pleasure as it aims to penetrate the perineal skin surrounding the anus. By stimulating this erogenous zone with a vibrating cock ring in combination with anal penetration, you can bring your partner to climax faster.
Vibrator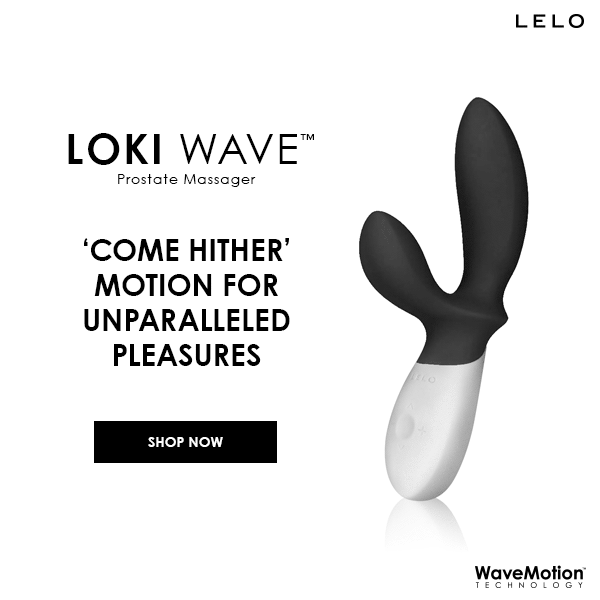 Did you know that you can also use a vibrator to intensify the pegging session? Vibrators do a wonderful job of massaging the prostate gland, as this area is very sensitive, and the vibrator only further heightens the pleasure. There is a wide array of remote control vibrators available on the market with easily adjustable settings to fit any mood!
Strap-on
The strap-on dildo brings plenty of versatility, taking the stress off the hands and allowing partners to switch between various sex positions. When choosing one, pay close attention and make sure that the harness fits properly, as this will grant you better control of the situation.
Lube
For anal penetration, lube is a must! While the vagina can get wet on its own, the anus can't, which is why having plenty of lubricant at hand is essential. In fact, not using enough lube can damage your partner's anus and cause them plenty of discomfort.
Water-based lubricant is recommended to keep the sex toys in optimal condition; however, this can vary depending on the toy's unique material and texture. For a guide on how best to lubricate your insides, check out the must-read guide to using lubricants.
How to Peg Your Partner Like a Pro
Now that you are well acquainted with pegging preparations and equipped with the needed knowledge to pick your accessories, it is time to learn how pegging works:
Get Everything Nice and Tidy
First things first – prepare yourself not only mentally, but also physically! While the instructions on anal cleansing we discussed above apply, you may also want to trim down any pubic or anal hair that might get in the way. For those using a strap-on dildo, this will prevent any discomfort caused by friction between the toy and pubic hairs.
Communication Is Key
It is important for both partners to discuss how they expect things to go down and align their expectations. First time pegging asks for complete transparency on both sites, and all cards should be on the table!
If both you and your partner have little to no experience, talking during the act is the best way to figure things out along the way.
Simple questions are enough to do the trick. You don't need to talk all the time, just take a moment to ask your partner something among the lines of:

Does this feel good for you?
Do you want it deeper or faster?
Do you want me to slow down?
After all, the ultimate purpose here is to enjoy the process and get your rocks off, not spend your whole time overthinking!
Go Heavy on the Lube
As stated above, applying a generous amount of lube is highly recommended, but you should also ensure you buy the right type of lube.
What kind of lube you will use depends on a few different factors, including:

What you'll use it for (in this case, anal penetration, but it could also be for vaginal penetration)
Your overall sexual health, meaning if you are experiencing vaginal dryness, using extra lube is preferable.
There are a few types of lube you can choose from, but when it comes to pegging, the choice falls between the following:
Water-based lubricant. Water-based lubricants are preferable over other types when it comes to anal play. Keep in mind that water-based lube does dry faster, and you'll have to reapply it on several instances.
Silicone-based lubricant. Silicone sex toys aren't compatible with silicone-based lube. Additionally, for anal play, many prefer warmed-up coconut oil as it stays on longer.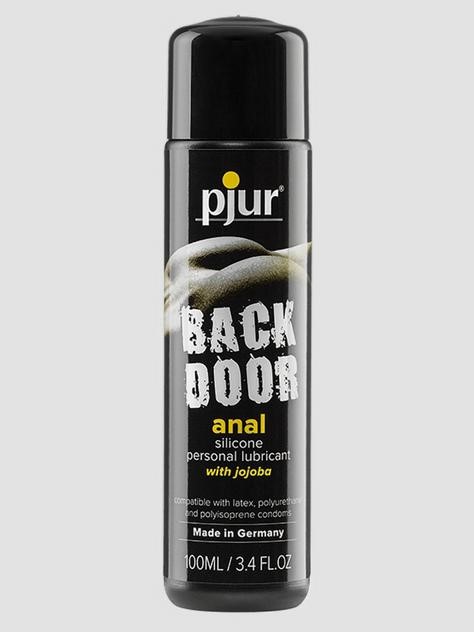 Getting Ready for Penetration
A warm-up session prior to the pegging is a must to ease the anus into being penetrated. Once the receiver confirms that they are ready, the other partner can start massaging the butt and the area around the anus. Next, lubricate your finger and penetrate the anus by making circles on the inside, slowly thrusting in and out.
Many people use butt plugs as part of anal sex prep, as these cleverly-shaped toys come in various shapes and sizes to fit anyone's body proportions!
Penetrate Your Partner
Once the receiver is comfortable with the act, you can move on to using a dildo. Women pegging men assume that using a double or a strapless strap-on is the best thing to do, but these are advanced toys and not very recommendable for beginners.
Starting off with a simple strap-on for pegging is the right choice for first-timers. A bullet vibrator can always be brought into play to ensure greater pleasure on both sides.
Get into your pegging position of choice and start rocking back and forward slowly using only short strokes. The one giving pleasure should feel the receiver's anal muscles squeezing around the dildo and carry on with the same technique until the muscles are fully relaxed.
Pegging Aftercare
It is important that after the session ends, you take the time to check in with your partner. Pegging is an emotionally intense experience for the person being penetrated, especially the first time! This applies to all – women penetrating men, trans men, women, and non-binary folk confirming their trans identity.
Pegging leaves people vulnerable, which is why the penetrator should give emotional support in the form of cuddling or simply providing the other person with a drink and openly discussing the experience.
Physical aftercare also applies, and in case you didn't use enough lube, the receiver's anus can be left sore. For this, we recommend using a suppository to help heal relieve the area.
Pegging Positions
FInding positions that work for both you and your partner requires a bit of experimenting and exploring the unexplored. Thankfully, we've got the most comfortable positions for first-timers down:
First-timer Doggy
The receiver should get into the doggy position with their face, arms, and legs down on the bed. When doing it anally, go as slowly as possible, reading your partner's body reactions. Let them guide you both physically and verbally on how deep you can go.
It can take a while for receivers to relax, so remember to take your time and go slow!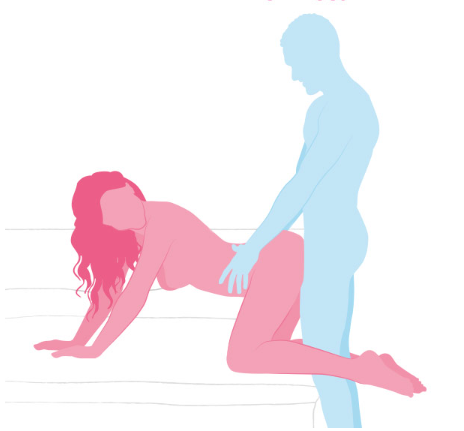 The Kneeling Fox
This is a fairly easy and totally beginner-friendly position in which the partner wearing the strap-on sits down on their knees, while the recipient kneels in front of them and slowly lowers themselves onto the dildo.
This pegging position comes with plenty of freedom and pleasure. The receiver is leaning forward and supporting the weight using the arms, while the other partner is free to use the hands and reach around.
The Starter Gun
If you are looking for a more intimate position in which you can see your partner's face and receive guidance from their facial expressions, this one might make a good fit. Another great benefit is that you can control how much is going on backdoor-wise!
Sit on a comfortable surface and have your partner ease into your lap by slowly taking in the dildo. This one is often considered a romantic pegging position as it gives both partners a chance to stare into each other's eyes and share prolonged, wet kisses.
Reverse Cowboy
Ever heard of reverse cowgirl? Well, reverse cowboy is pretty much the same thing, except the penetration is happening in the butt. In many instances, it's a preferable pegging position because it allows the fuckee to control how deep they take it in.
Steamy Strap-on
A steamy shower can be the perfect place to take your pegging to, as it offers the advantage of immediate clean-up. A successful shower peg requires that everyone is safe; it can get slippery in there! Everyone involved has to have something sturdy to hold on to. Also, make sure that the accessories you are using are all waterproof.
First Time Pegging? Here are Some Extra Tips
To help you arrive prepared, we have assembled a list of tips to ease the minds of pegging newbies:

Dedicate time to warm-up. Foreplay always makes things run smoother, and that's a fact! Starting off slow, communicating needs and expectations, and using fingers or a cock ring to introduce the sensation arecomplete game changers.
Get to know the male anatomy. This applies especially to women pegging men as it might take a few trials and errors to hit the right spot.
Give your partner control over the depth of penetration, allowing them to decide what feels comfortable and what doesn't.
Choose a soft silicone dildo. Hard plastic can be the cause of tremendous pain. To prevent this, it is better to use soft silicone for first time pegging.
Make sure there is a two hour span between the last bowel movement and the start of your pegging session.
Perfect for beginners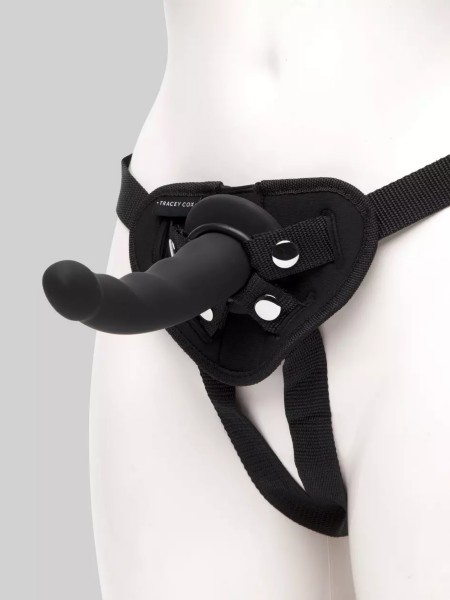 Lovehoney Beginner's Unisex Strap-On Harness Kit with 5 Inch Pegging Dildo
Pegging pleasure awaits with this perfectly proportioned strap-on set. Adjust the strong harness to fit, then indulge your penetration desires with the lusciously smooth silicone dildo, which curves up to gratify your internal hot spots with ease. The set also includes 3 interchangeable O-rings so you can mix 'n' match your pleasure. Attach a range of dildos of different shapes and sizes to experience different sensations. Looking for extra thrills? Insert a bullet vibrator into the back of the harness and switch on. Apply a generous helping of water-based lube to the dildo for gratifying sensations. If you're using the set for pegging adventures, then be sure to accessorize your playtime with good quality, water-based anal lube.
Get 15% off with Code: GURU15
Pegging for a First-timer: Conclusion
Keeping hygiene, warmup, and healthy communication in mind when giving pegging a try ensures that both partners feel safe and more relaxed.
It is normal for the first time to feel a bit odd but educating yourself on the "before, during, and after" can give you greater confidence and aid your performance. Feel free to revisit this article and make sure you have all the accessories in place before you and your partner go on to explore the glory hole!