(Last Updated On: June 24, 2023)
Dildo VS Vibrator
As people get more comfortable with talking about and using sex toys, a number of products have come to existence. So has terminology; there are plenty of words and marketing terms going around. It is better for the consumer to stay in the know and not be confused by the names of various products. The most common sex toys for females are Dildos and vibrators. Let's see what is the difference between dildo and vibrators.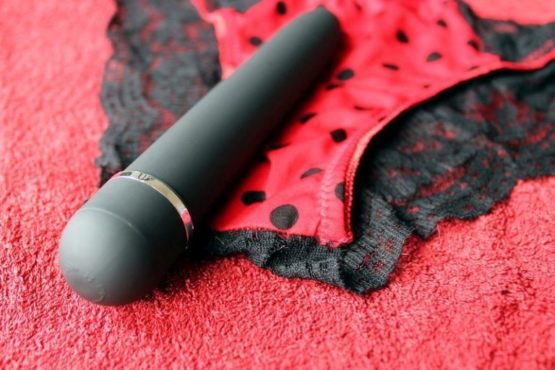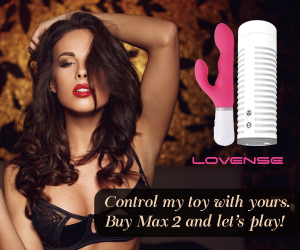 What Is A Dildo
Generally speaking, a dildo is any sex toy that is used for insertion. It could be used vaginally, anally, or orally. While a novice may think that dildos are all designed to be penis-shaped, the design may actually vary greatly. Dildos often are not phallic-shaped, and many of the most popular and useful dildos don't look like a penis at all.
Another important aspect to consider is that dildos do not vibrate. There are generally no components in a dildo to make it vibrate, rotate, or do similar movements.
Dildos are made from several materials. Silicone, stainless steel, and glass are common choices. Although you can also find dildos made from wood, plastic, jelly, TPE, ceramic, and even stone! Considerations towards ease of use and cleaning your sex toy should be important in choosing a dildo.
What Is A Vibrator
A vibrator is a sex toy with electronic/electrical components, that is designed to, well, vibrate. It would be incorrect to consider a vibrator simply as an electronic dildo. There are a wide variety of vibrators available, and many of them cover different aspects, without necessarily dealing with insertion.
Vibrators also offer clitoral stimulation, something most dildos simply cannot be specialized at. That's an excellent thing, especially since most women need clitoral stimulation to orgasm.
Vibrators are available in a wide variety, including insertable ones shaped like dildos, or those that pulse when inserted. They can be remote-controlled, or with controls on their body.
Vibrators are available in several shapes, including those that can be placed on tip of a finger or the tip of the tongue, to larger models with powerful vibrations like the Hitachi Magic Wand. There are a few vibrators that depend on getting power directly from the mains, though most of them use disposable batteries or have their own battery/charger system.
Another point to note as a difference between a dildo and vibrator is that though vibrators are available in a lot of shapes and for several uses, they lack the variety of materials used in dildos.
So What Is A Massager?
If you've ever purchased a vibrator, you may have noticed that many of them come labeled as "massagers". Some of these could actually have been designed to function as massagers, though most of them simply are sex toys in poor disguise. Several of these vibrators, especially wand vibrators can be used as body massagers to relax your muscles. Of course, they still are good for their use as vibrators and clitoral stimulators.
The name probably comes from the use of the Hitachi Magic Wand, the popular massager that changed the vibrator game. Hitachi actually did intend for the wand to be used as a massager. However, women soon found out that the massager really worked as the magic wand when placed near the clitoris. This led to its increased use as a sex toy, and the eventual proliferation of vibrators disguised as "massagers".
It would not be fair to say that all such vibrators try to hide as massagers. Some of them actually do intend to be body massagers. In other cases, the labeling is done for the sake of maintaining a discreet packaging and appearance for the product. Additionally, several jurisdictions that allow these electric massagers, would flip-out if they were to see the word vibrator or sex toy.
Dildo Vs Vibrator — Picking Your Sex Toy Of Choice
When considering differences between dildo and vibrator, it is better to avoid the marketing-speak and stay with conventional definitions and uses. To sum up, dildos are generally used for penetration, and they do not include any electronic or electrical components. Neither of these products has to be phallic in appearance, and they both utilize a number of different shapes and materials for their construction and use.