I don't know about you, but I was fairly late to the whole male masturbator game. I discovered these "gadgets" only a few years ago when I was in the middle of a serious dry spell. Back then, I was looking for something that would take me over the edge but that still felt rather natural. Unfortunately, up until now, no single sleeve was able to come close to the real thing. That's why today, I'm here to give you my LELO F1s review and show you that the male masturbator revolution has really started.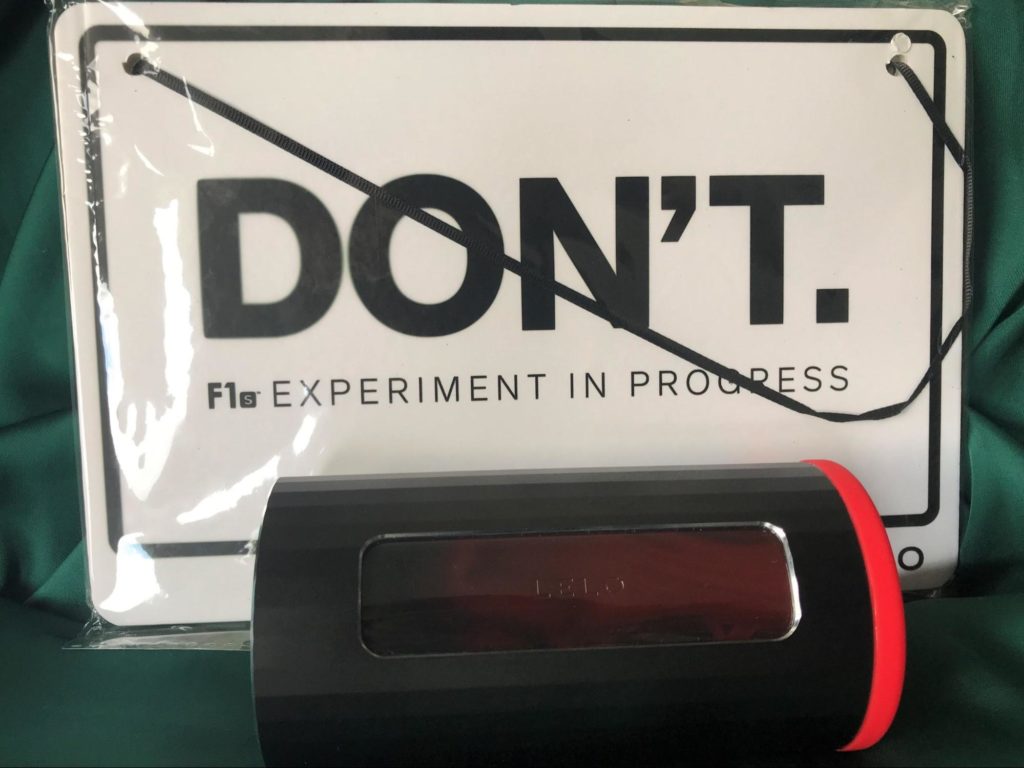 Now, I won't go as far as to say that anything will ever feel as good as sex. Using a toy may always seem a bit unnatural until we finally switch to robots once and for all. But for me personally, LELO F1s has changed the game and made masturbation a high-tech adventure. Once you get an insight into how it works and why the technology behind it is not to be underestimated, you'll agree as well.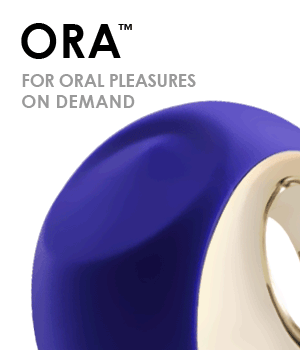 Love how that sounds? Get the device today and step into the tech world. But first, let me tell you why F1s may be the best investment a man can make today.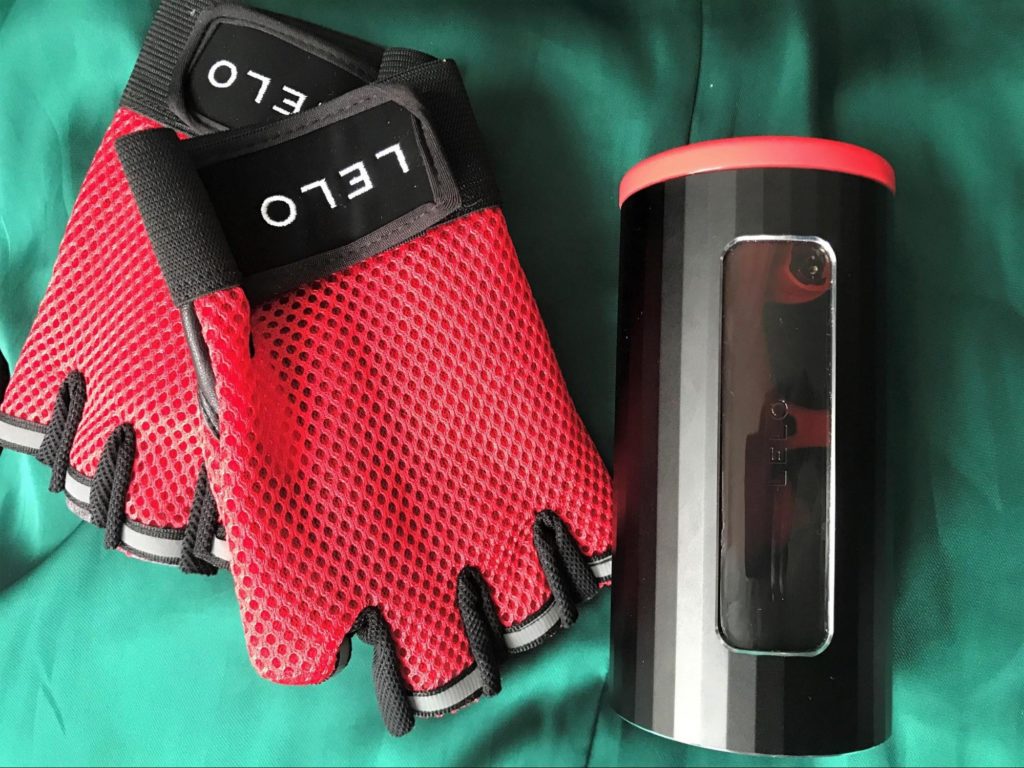 LELO F1s Review: Price vs. Value — What Does F1s Come With?
To start off my LELO F1s review on the right foot, I'll address the elephant in the room immediately: yes, this toy is expensive. For some men, it may not even be worth it, as some of the flaws could be dealbreakers.
However, for an entirely honest LELO F1s review, I did need to check the value of the product and compare it to the price tag. When it comes to this gadget, given all the features, specs, and how incredible it made me feel, I think it's worth it.
But what do you actually get when you order F1s? Well, a lot more than what you'd expect. With most male masturbators, you'll be lucky if you get some lube to go with the gadget. For this toy, LELO went the extra mile and included a bunch of freebies.
Inside the very quaint, unassuming red cardboard package, you'll find:
LELO F1s Red SenSonic Trainer
A satin storage pouch
A bottle of cleaning spray
USB cord
A pair of leather gloves
The starter guide and the user manual
A "Do Not Disturb" sign
Your warranty registration card
Two small sachets of personal moisturizer
The Packaging Could Be Better — But I Liked the Extras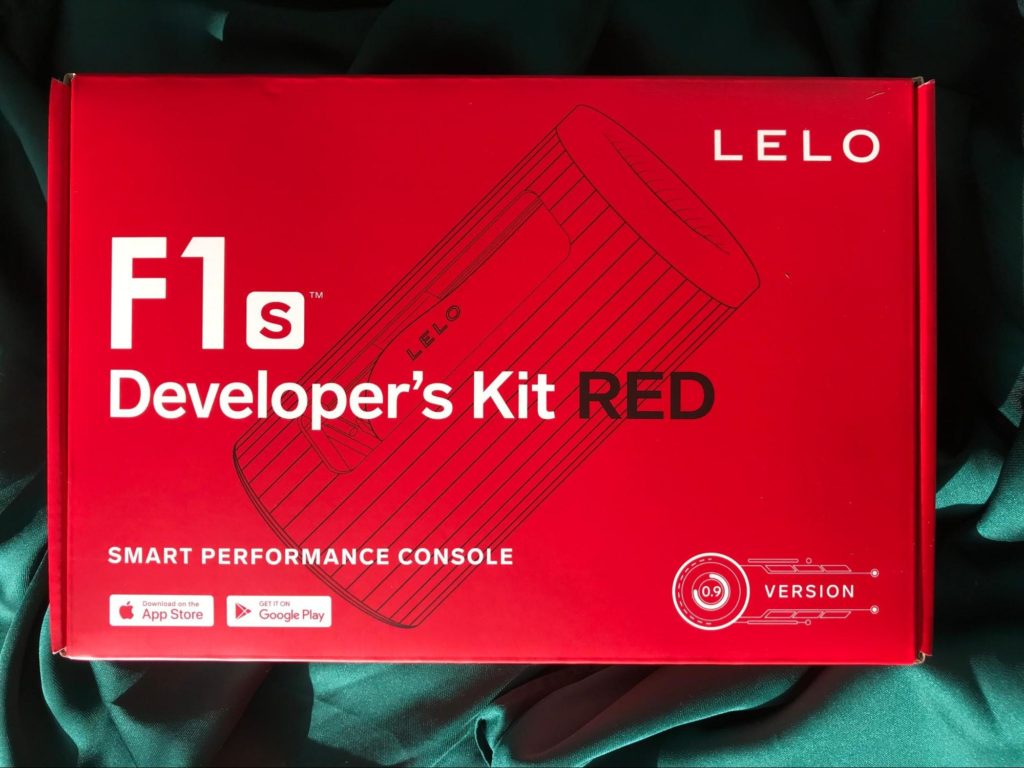 Was I in love with the interior? Not particularly. My partner loves her toys as well, and I've seen them come in boxes lined with velvet, so I was a bit disappointed men don't get the same treatment. Inside, the gadget and the freebies lie in cardboard molds, so once you get everything out, you can simply get rid of the box.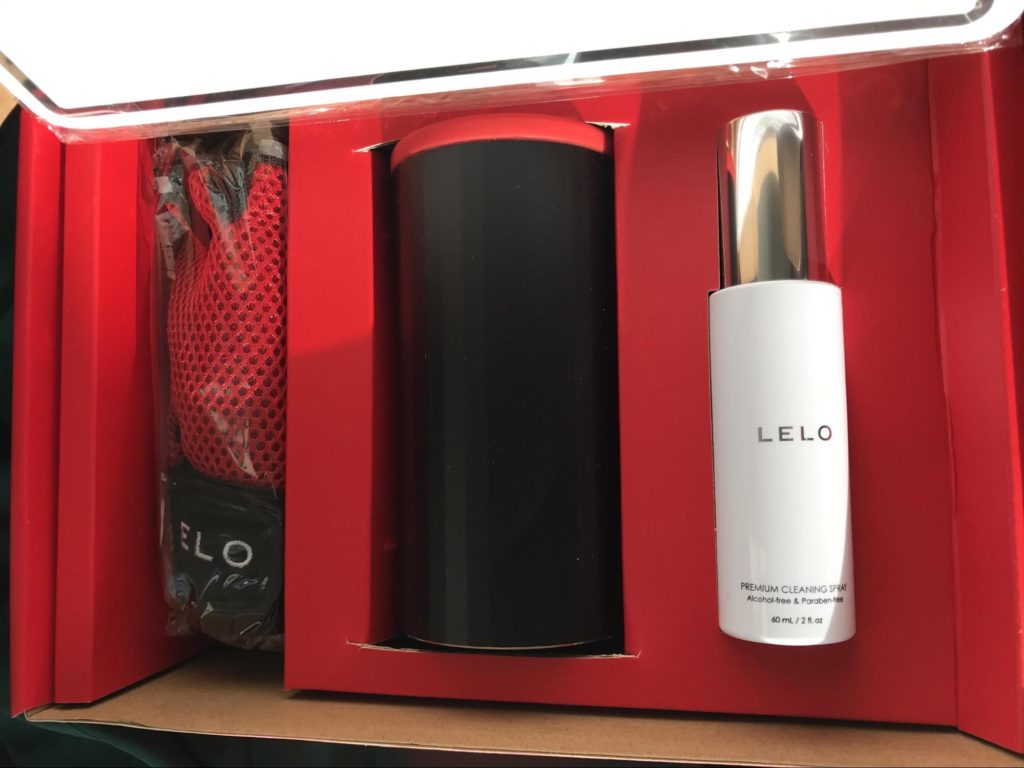 What I did love, however, is that I got some freebies! The "Do Not Disturb" sign is a bit gimmicky, but it did give me a chuckle before testing the toy. Additionally, leather gloves are a nice touch. I didn't have to use them while masturbating, but I do understand why they're in the package. While controlling the masturbator, you feel as if you're driving a car — a rather fast, top-of-the-line Porsche. Also, since they are fingerless, you can reapply the lube without dirtying them up.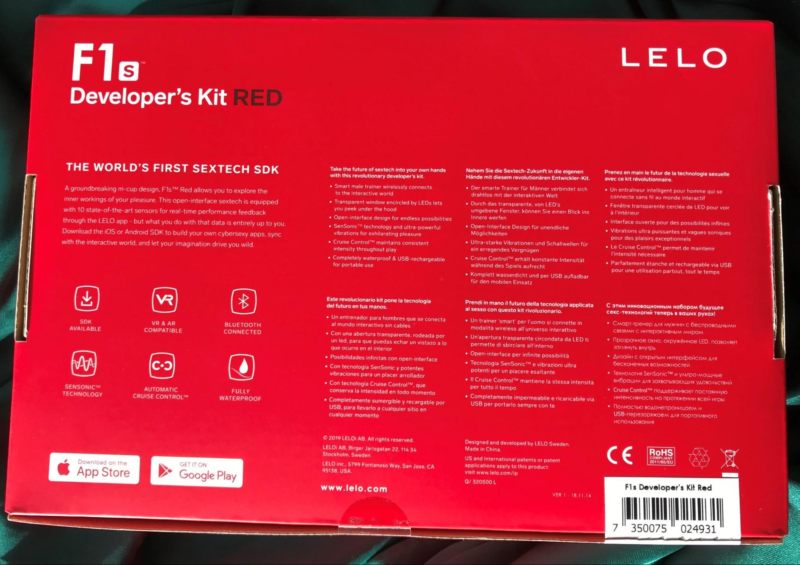 The Images Make It Look Less Sophisticated
Before I delve further into my LELO F1s review, let me just say that I was a bit surprised by how the device looks. Frankly, though I had seen the promotional images and thought it looked a bit like something from Star Wars — like a real toy — in person, the design is more pleasing.
I was surprised to see that the toy was super lightweight. Since it uses complex technology and has two motors, as well as intricately designed interior, you'd think it would weigh a lot more. Yet LELO most likely thought about arm fatigue, so the company used lightweight materials to combine pleasure and convenience.
Then, there's the design. The toy lights up when in use, so you can even masturbate in the dark (I'd even recommend it). Furthermore, the interior completely threw me off at first. It's not that I expected it to be completely smooth from the inside — who'd want that? But I didn't think it would be so detailed. The medical-grade silicone sleeve almost feels like the real thing, which bodes well with the toy's features.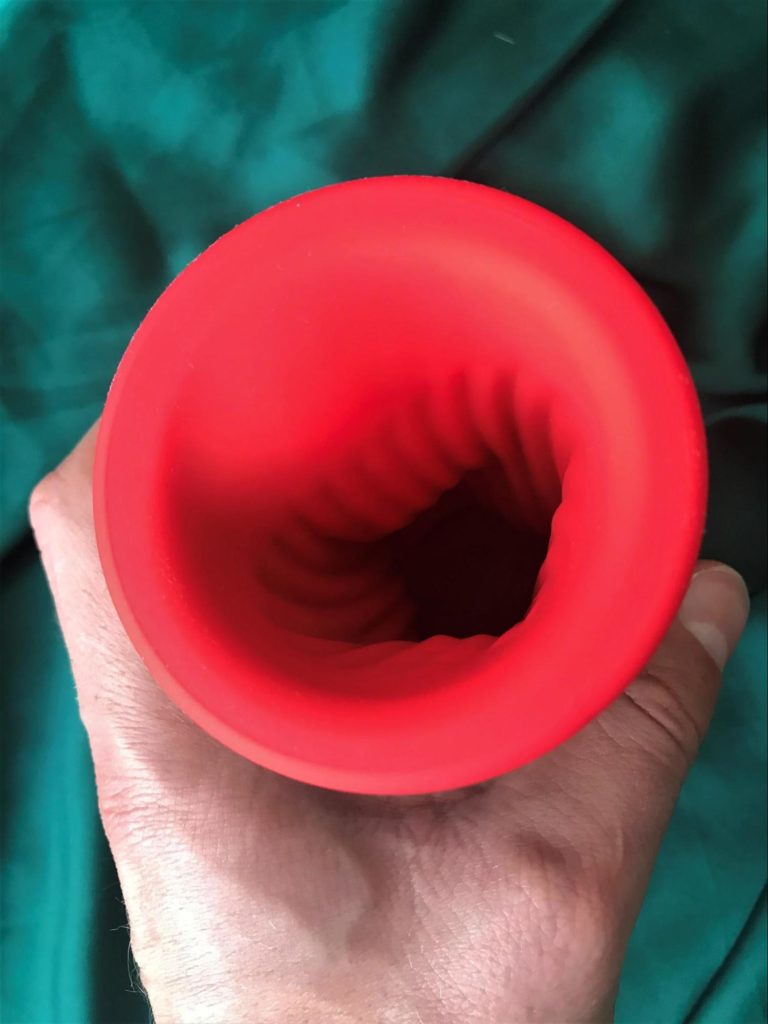 LELO F1s Review: What Do the Specs Say?
Brand: LELO
Price: €189,00
Dimensions: 143 mm x 71 mm
Insertable length: 110.72 mm
Material: silicone, ABS, aluminum alloy
Weight: 286.9 g
Power Source: USB cord + Li-Ion 850mA 3.7V
Warranty: 1-year coverage + 10-year quality guarantee
The Technology Behind LELO F1s Developer's Kit
To properly test out the device for my LELO F1s review, I couldn't just start using the masturbator and let you know what I thought. No! To better explain the sensations, I had to delve deep into the technology behind the product. Since it's revolutionary, to say the least, I had to understand it!
The technology I'm talking about is called SenSonic, and it's not the first time LELO lovers have heard about it. LELO Sona already showed how powerful the use of sonic waves was in terms of reaching orgasm, but now, men can take advantage of it as well.
In layman's terms, this male masturbator doesn't simply vibrate. Of course, you have a range of vibrations to choose from, all of which work in your favor. However, to amp up the experience, the vibrations are used in combination with sonic waves, which penetrate deeply into the genital tissue to maximize the sensations.
Basically, by using LELO F1s, you actually pleasure yourself with sound. As crazy as that may seem, it works quite well in combination with everything else the toy offers. Each part of the design has been meticulously perfected to create an ecosystem of satisfaction, so to speak. And it can all be controlled manually or via an app.
F1s could be the be-all, end-all of masturbation for men like you and me. Snap it up right now and see what post-climax bliss should really feel like.
My Experience: How LELO F1s Works
Now, let's get to the very essence of my LELO F1s review. Before testing the device for the very first time, I glanced over the manual to see if there's any need to charge it. To my disappointment, I couldn't use it right away. To preserve the battery for longer later on and to ensure everything works properly, you need to charge the masturbator for two hours.
In my experience, it took about three hours in total to see a steady glow coming from the device. That was a sign it was ready to use.
Manual Use
For those who would like to use the device without having to keep their phone nearby, you'll be happy to know that the masturbator has conveniently placed buttons for that. LELO calls this "the offline mode," which basically means you won't be able to configure the settings too much. There are the + and – buttons you can use to either make the sensations more intense or keep them a bit mild.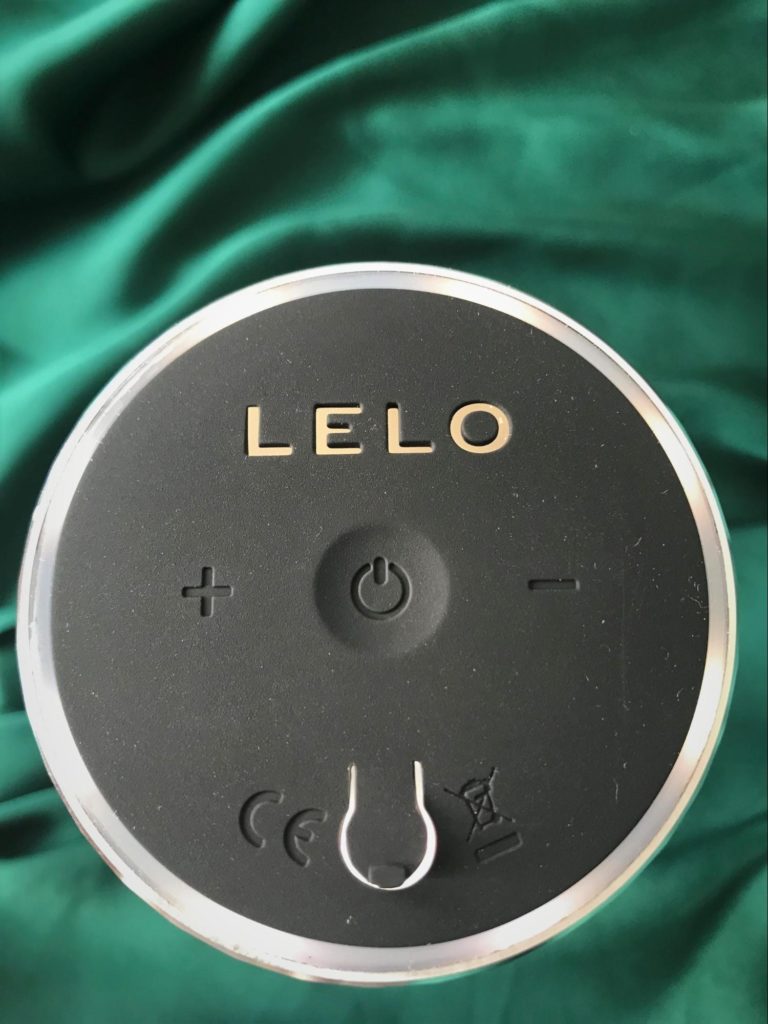 This mode reminded me of how my partner uses her vibrators, so figuring it out wasn't tricky at all. And the toy worked amazingly even in that mode; the sensations were banging, especially the higher levels.
In total, there are eight default modes you can switch between to orgasm in just a few minutes. And to ensure everything goes smoothly, there's the Cruise Control technology that monitors the activity and makes up for any power drops to provide you with a seamless experience.
How does it feel? Well, in my opinion, it's as close to the real thing as a masturbator can get. The combination of silicone ridges, sonic waves, and vibrations encompasses your whole penis and gives it a deep-tissue massage. However, unlike the real thing, you can fiddle with the intensity to amp up the sensations. Best of all, this isn't a thrusting masturbator, so there's no need to move it up and down. It allows for an entirely hands-free play!
But even though my first attempt was a success, I still wanted to see what else it could offer. So let's go through the app mode.
Connecting It to the App
The hardest part of my LELO F1s review, or rather, the testing, was figuring out how to use the device with the app. As I'm not the one to thoroughly read manuals, I fiddled with it for a while. The problem was in the gadget itself; it has to be off to connect to the app.
Confused? I was as well. So to get it to work, I had to turn off the masturbator, download the app, and go through the interface to find the "connect" button. Only then could I turn on F1s! Once it blinked, I knew it was connecting, but I still had to press the power button again to confirm.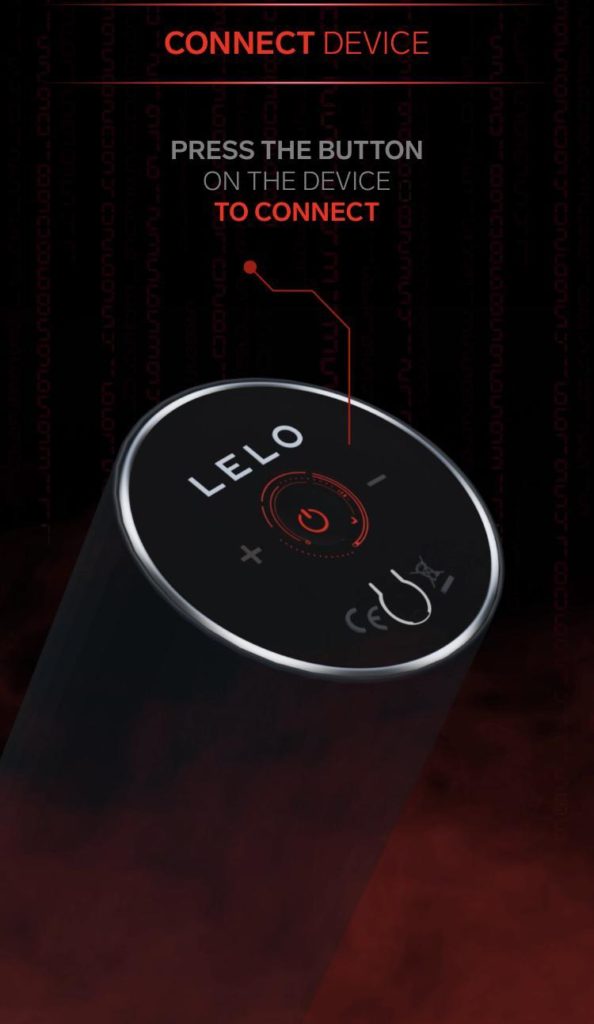 To me, this was all a bit too gimmicky, but luckily, you only have to do it once. Just don't disconnect after!
Once it was all set, the app showed a couple of options, but I immediately clicked "Play." That's when the real fun started.
So Many Options!
LELO F1s truly shines once you start using the app, as you're immediately overwhelmed with all the choices you have. Through it, you can control the main motor by pressing the – or + to go through the 15 levels it offers. At the same time, you can adjust the vibrations — 15 levels as well.
What that means is that every time you use the masturbator, you can get a whole new experience. Sometimes, the faster it goes, the better it will feel. Other times, you may need to crank up the vibrations to get off in just a couple of minutes.
Yet, what I loved the most while testing it was that I could not only see how it all works but also MOVE it around. There's a peeping window you can look through while getting massaged, which actually is a lot hotter than it sounds. You'd think I'd freak out at the very sight of silicone bending itself around my penis. But it was almost hypnotizing.
At the same time, since the device comes with ten sensors, I used that to my advantage to see how it would all feel if I moved the masturbator around. In all honesty, it's nothing like the real thing — it's better. When having sex, you can sort of wiggle around a bit, but with LELO F1s, you get 360-degree rotation, making each session entirely different from what you experienced the last time.
Still, a word of warning: never even consider using the device without plenty of water-based lube. Even if you just place your hand inside while it's doing its thing, you'll feel how strong the pulsations and vibrations are. Going in without any lube is bound to be painful and not pleasurable at all.
Track Your Stats Play-After-Play
But here comes the grand finale that makes LELO F1s so revolutionary: the app it comes with offers an insight into how your orgasm, or rather, how your penis works. It shows quick stats on things like temperature, pressure, and speed that tell you how long you can last. In essence, it answers all the questions we've all been asking ourselves for decades now: what factors in for a perfect male orgasm?
Now, if you're anything like me, you'll love going through these stats to see which things matter most to your penis. For me, personally, pressure trumps speed, and the app recognizes that. I was also quite surprised by how hot it got!
Suitable for Partner Play
Finally, I'd like to mention that I also tried using LELO F1s with my partner. Granted, I wasn't the one "behind the wheel." I let my partner take control and play with the settings, surprising me with her choices.
Overall, I'd say that if you are trying to spice up your sex life, you'll get what you want with this toy. For one, you'll show your partner that you trust they know what you like and dislike. Furthermore, they'll get to see what truly makes you tick and admire the action in real time.
The toy is actually an excellent choice if sex is off the table for some reason. It gives your partner a chance to play around with your pleasure buds and deliver the orgasm you deserve. What's more, my partner was particularly interested in seeing how the toy worked; the window that shows the interior of the device is definitely the favorite part of the design for both of us.
LELO F1s Review: All the Ups and Downs
Features I Loved…
Soft, Flexible Silicone Interior
The exterior of F1s is pretty self-explanatory once you see it. The casing is made of aluminum since the toy has to hold in the silicone part. However, unlike some other masturbators, the circumference is just right to provide a solid grip.
The interior, though, is the real star of the show (if I exclude the app for one second here). Silicone feels nice on the skin overall, but if you take into account all the ridges, plus the two squishy parts, you get a toy that almost flawlessly mimics a blow job.
In my opinion, it's almost like the real deal. The only thing preventing it from being perfect is the fact that your penis isn't self-lubricating, so you may need to add some lube to prolong the action.
The Sonic Waves Give It a Penetrative Effect — And the Vibrations Finish You Off
The sensors, combined with the sonic waves, make this masturbator a truly magnificent toy that mimics penetration. With regular sleeves, you'd mostly have to do it all by yourself. With this one, however, the toy does all of the work for you by massaging each nerve. At the same time, the vibrations take it all to the next level, providing you with out-of-this-world sensations.
To me personally, the experience is worth the price, as it's like nothing I've tried ever before. Sure, with regular sex, you get the penetration part, the pressure, and the rise in temperature. But with this toy, there's a twofold effect. The pleasure is enhanced, to say the least, bringing about stronger orgasms than what you could ever hope to get with intercourse.
Would I recommend using the toy every single day? I wouldn't, actually, unless you stick to some milder modes. I've found it a bit desensitizing at one point, but I was cranking up the settings to see how far it could go.
App Compatibility — Play Around With the Settings for the Ultimate Experience
Even before I started thinking of the angle for my LELO F1s review, I knew what the main selling point was and what I should focus on — the app. At first, I thought that using it in manual mode would be enough. To novices, it might be! However, with such a superb piece of technology, getting the app and playing around with the settings truly opens up a whole new world of possibilities.
With 15 adjustments, you can create so many patterns that even your penis will be surprised by all the sensations. You can crank up the speed for a quickie, or start off slow, easing yourself into it. Basically, whatever you may think of, this app should be able to provide you with, and the climax may even feel different each time you use it.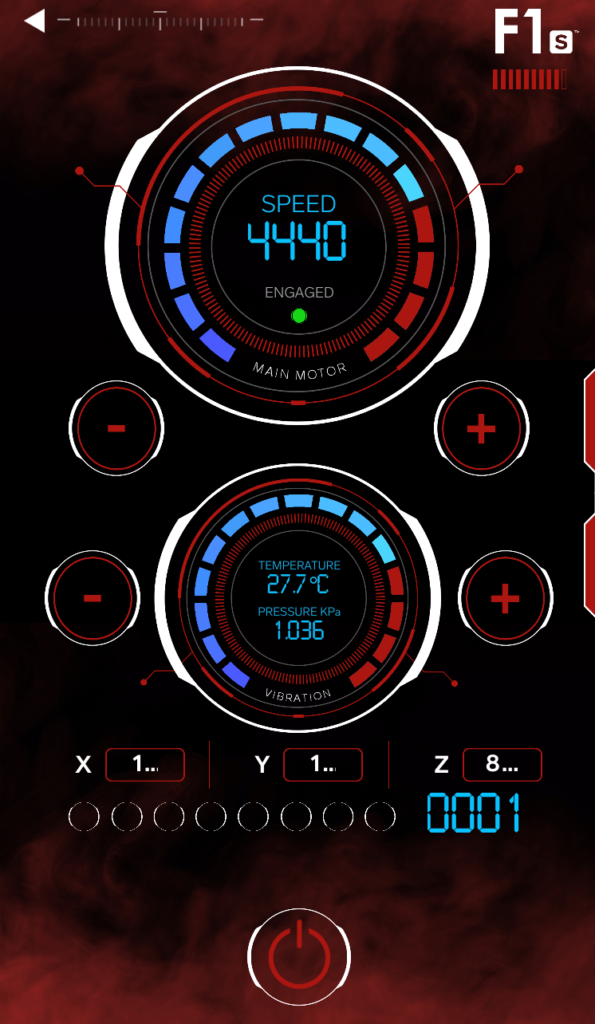 The greatest benefit here is that you can train yourself to last longer. By playing with the settings to see what feels good but lowering the intensity at times, you can build your endurance and possibly even become better in bed.
Lasting long enough for your partner to orgasm is something that I, as a man, value a lot. It's never fun when you're all done, and she's waiting for her climax, but you only want to roll over and hit the sack.
So the magic word here is "edging," and it's entirely possible with F1s. Once you get close enough, tone it all down to prolong the pleasure. Keep practicing for perfection.
The SDK Allows You to Tailor-Make Your Experience
The "Developer's Kit" in the name means that the toy comes with a software development kit for those looking to take it all to the next level. If you're into coding and can develop some add-ons to enhance the toy, you definitely have that option.
I'm not the one for it, purely because my tech-savviness begins and ends with Excel formulas. Yet, I cannot help but mention how many options are available with the SDK.
With some coding knowledge, you can use the dual motors and all of the sensors to match the sensations to a game or a custom video, for example. Basically, if there was ever a time to say, "the world is your oyster," it's now. You can let your imagination shape the way men masturbate all over the world, and even develop apps that can be used with F1s to change how male orgasm feels.
The Cruise Control Feature Allows for a Smooth Ride
Cruise Control Technology is, in my opinion, a piece of smart marketing lingo, no doubt. However, I cannot say that it doesn't do anything. In fact, though you may not sense it right away, it's there, working its magic.
In layman's terms, this feature prevents the sensations from diminishing in case the toy loses some of its power. If you, for example, insert your penis all the way in and prevent the motor from doing its thing properly, the motor itself will work overtime to compensate for the obstacle. In other words, there won't be any drops in the intensity; if you've set both the motor and the vibrations on high, they'll stay there!
The main benefit here, of course, is the smoothness of the experience. It's similar to penetrative sex or blow jobs; when you've got a good thing going on, you don't want your partner to change the rhythm. F1s takes that into account by keeping the sensations at the level you want them to be.
Ten Firecracking Sensors for a Full 360-Degree Experience
As I said, the technology behind LELO F1s is what truly gives it its value. The ten sensors it comes with carefully track what you're doing while masturbating, knowing precisely what you like best.
Additionally, since you can change up the angles, the whole experience is a bit like Russian roulette, but in the best way possible. The main benefit is that you're unlikely to know what you'll get each time you use the toy, which makes it all the more fun. You can twist it around to tickle some other parts of your penis, getting it to produce sensations you've only come to know from regular sex.
Surprisingly Waterproof
For the purposes of my LELO F1s review, I tried it once in the shower to see how waterproof the toy truly was. To my surprise, the claim that it's 100% waterproof isn't a marketing trick at all. Somehow, LELO has made the toy perfect for splashing around in a tub or masturbating in the shower. So if that's something that gets you all hot and bothered, know that you can safely use it with water without worrying that the sensors will malfunction or that it will feel less intense.
Also, since it's waterproof, the toy is rather easy to clean. You can use the spray LELO sends in the package if that's what you prefer, but I have found that regular water and (mild) soap work fine as well. Best of all, the sleeve dries rather fast.
Decent Amount of Playtime
To some users, the 2-hour runtime you get with F1s may not seem enough and would probably require frequent charging. But I don't see how that would be a problem for anyone given that it's basically impossible to last longer than, say, 10 or 15 minutes. My first try ended in only about 5, and I wasn't even using the highest settings during the whole session.
Another thing I like is that the toy has a standby time of 90 days. There won't actually be any need to charge it often if all you take is about 10 minutes. During those three months, the battery will not lose juice, giving you plenty of opportunities to use it all up.
…And Some of the Flaws
It's a Bit Cramped in There
What kind of a LELO F1s review would this be if I omitted the flaws? A useless one, of course. So let's start with the most glaring one — the size.
With just 110.72 mm of insertable length, don't expect F1s to take your whole member in. The average erect size of a penis is somewhere between 12 and 16 cm, which makes this toy tiny for better-endowed men.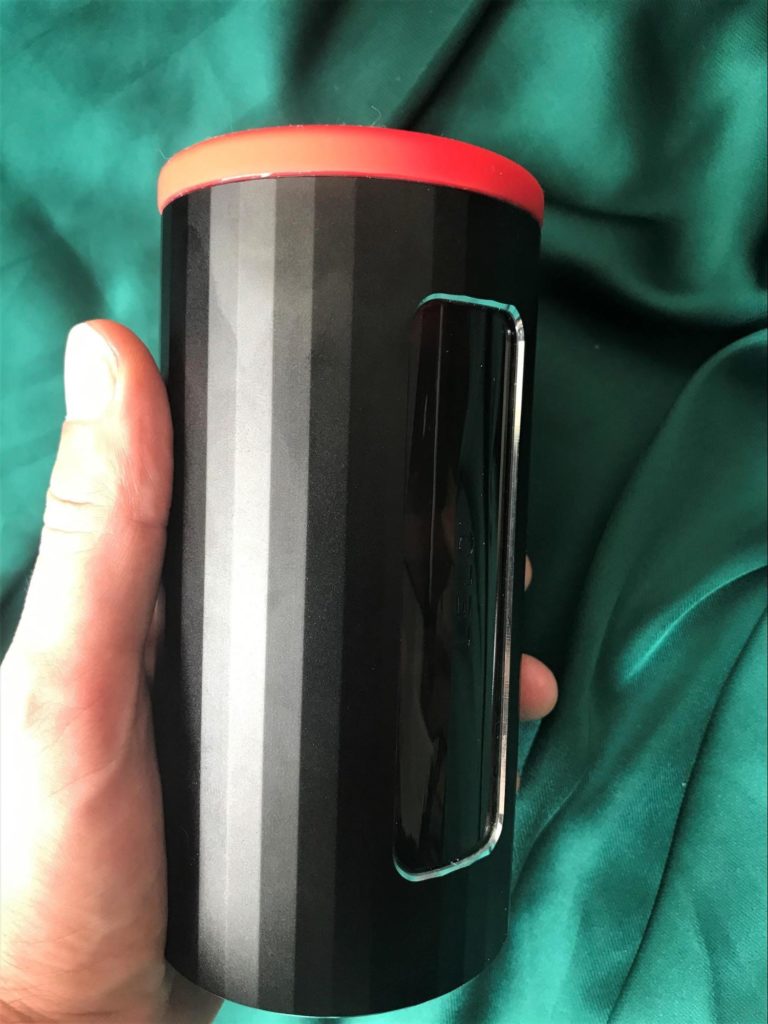 That isn't to say you won't get any pleasure from it — you definitely will. There's no need to go all the way in; in fact, you could orgasm by only inserting the tip. However, if you want to feel the waves and vibrations all over, you'll find it a bit cramped.
It's a good thing then that the Cruise Control feature will keep the sensations smooth; it's likely you'll impede the motor from functioning, so it will need some help to maintain them.
Short USB Cord
Though this may not be a dealbreaker for most men, I just found the cord length annoying. It's bad enough we have to deal with this issue with our phones; we definitely don't need to suffer through it with our toys. But it is what it is; the USB cord is on the shorter side, so be careful how and where you charge the masturbator.
Can Be a Bit Loud
Finally, although it shouldn't go over 50 dB, the sound F1s produces seems louder than what you'd expect from a masturbator. For those happily coupled up and ready to experiment, the loudness probably won't be a problem. But the noise is somewhat detectible, especially at the highest settings. Granted, it's louder when you aren't using it. I also suppose that the larger you are, the quieter it will be since you'll "fill it up."
Also, weirdly enough, F1s sounds a bit like a car. It rumbles through the motions, which may or may not be appealing to some men. I personally didn't find it annoying, but I would like it to be quiet enough to use in the bathroom, for example, without worrying that someone will wonder what I'm up to.
LELO F1s Review & Final Words: Would I Recommend It?
Before I finish off my LELO F1s review, let's see a breakdown of all the pros and cons to help you decide if this is the right toy for you.
What I like:
A range of settings for fine-tuning your pleasure
A mix of vibrations and sonic waves that mimics penetration
High-quality build, premium silicone sleeve
Compatible with an app for easier and more customizable use
Software development kit that allows for upgrades in terms of functionality
Two-hour battery life
No lags or drops in sensations with the Cruise Control feature
Performance stats to give you some insight into your orgasm
Easy to clean
What I don't like:
Can get a bit loud on higher settings
Short USB cord
Not enough insertable length to accommodate every penis out there
Expensive
Final Thoughts on My LELO F1s Review & Test
Price: 8/10
Price-to-value ratio: 10/10
Looks: 9/10
Features (SenSonic technology, Cruise Control, waterproof, SDK): 9/10
Feels: 10/10
Solo use: 9/10
Partner use: 9/10
Loudness: 7/10
Orgasm rating: 10/10
So what have I learned from testing the device for my LELO F1s Review? I, for one, now know that developing male masturbators takes plenty of know-how, not to mention that it doesn't come cheap. However, the price shouldn't be a dealbreaker, given all the benefits of the toy.
This device right here could be the future of the male orgasm. Though I've seen the industry pay more attention to women, I love the fact that men are finally getting toys that they deserve. Plus, with F1s, we get to play around the same way females do and also develop the product further.
Should the toy replace sex in your life? Of course not. Regular woohoo lets you be intimate with real people, not the latest tech. It still trumps sex toys because we all crave human contact. Nevertheless, for a bit of fun on the off-sex days, I would recommend F1s to any man interested in exploring new possibilities and sensations.
Better yet, I suggest getting it right away if you are yearning for a range of settings you can tweak however you please to reach intense, mind-blowing orgasms. F1s will take you for a wild ride every single time you use it!