Lovense Max means saying goodbye to lonely cold nights once and for all! Start getting warmed up to the idea of self-inflicted pleasure, and welcome the king among male masturbators! This male fantasy enticer is the newest addition to Lovense, admired for constantly rewarding their men.
The new Lovense Max 2 is one vibrator on steroids, with a sleek, delicate sleeve and head-spinning 360 contractions! It's a sex toy that possesses all the qualities men require from their partners. The Lovense Max 2 can suck, lick, blow and produce any type of stimulation imaginable!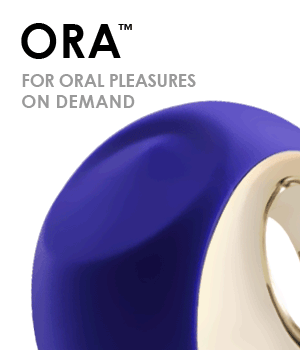 Now, I've used my fair share of Blowmotions and Tracy Cox's strokers, but nothing made my 'usually' rock-hard erection explode quite like the Lovense Max 2.
The Lovense Max 2 is gender-neutral, which means it's meant for all beings that want to explore new depths of pleasure. Pair it with Nora and prepare for a steamy evening of simultaneous couple fun!
Lovense Max 2 brings new meaning to male arousal, and that's why it's qualified to stand among the greats of male masturbators. Continue reading about it in the detailed review below!
What is Lovense Max 2?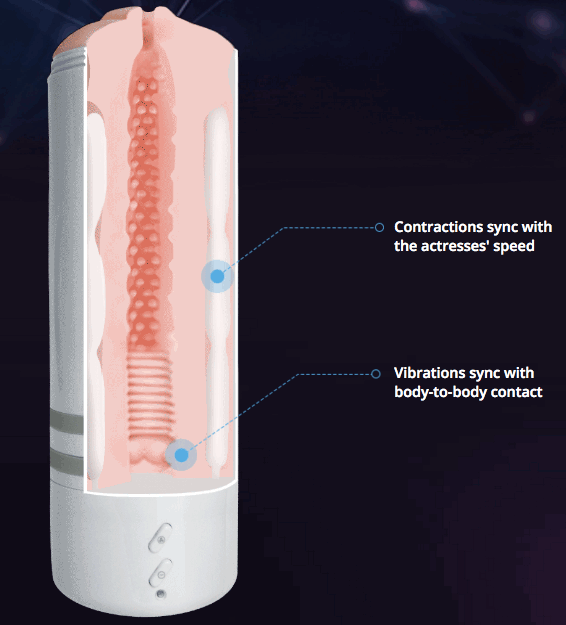 With technological progression, sex toys have become even increasingly advanced. Lovense was one company that signified male masturbation and self-pleasuring from the very beginning, and the new Lovense 2 Max is an evolved specimen of the 2011 fan-favorite lovense Max 1. The new Lovense Max 2 is able to elicit sensations males thought unreachable.

It's a revolutionary upgrade to its predecessor, as the Lovense Max 2 comes packed with stunning 360-degree contractions. That is an unbelievably versatile stimulation, which will completely embrace your penis into a hug you never knew you needed before.
Not to mention the gorgeous skin-mimicking sleeve that feels divine on your sensitive skin. The lifelike sensation of the sleeve will once again make you a believer in the cum-by-yourself process! Just slip your penis into this comfy sleeve, and prepare to make a habit of the stimulation.
Apart from the improved performance, the Lovense Max 2 also comes with an extended vibrator. With multiple speeds and patterns, the Lovense is one toy that will prove to you that you know your body best!
You can twist and swirl around with the functions, but the contractions will have your penis erect and ready for business.
Thought you could get hard easily before? Well, with the Lovense Max 2, all you have to do is slip it in.
The toy is a superb example of extreme solo play; however, what makes the Lovense Max 2 shine are its features, especially its ability to involve a second participant in kink play! 
Lovense Max 2 Main Features
The Lovense Max 2 has numerous toe-curling features with a different contraction every day and skin-like soft sleeves. From remote-controlled stimuli sent across the world to unbelievable lifelike VR games, there's no ending to the capabilities of sex toys, but let's start from here.
Bluetooth and App Options
With millions of connections happening in the day, someone out there is surely exploring their manhood with their Bluetooth-connected Max 2.
The Bluetooth option allows for the most fun of all options, and that is to control your partner's stimulations from miles away. A Lovense app allows you to link up with your partner's Nora and play with each other remotely. It is one romantic way to keep the spark alive while apart. Additionally, you can upload your preferred pattern or explore other people's patterns to always find something new and exciting.
There's no remote control to worry about misplacing, just you controlling your sensations through an app on your smartphone: no porn necessary, just you and the slight trembling in your underwear.
All-around Contractions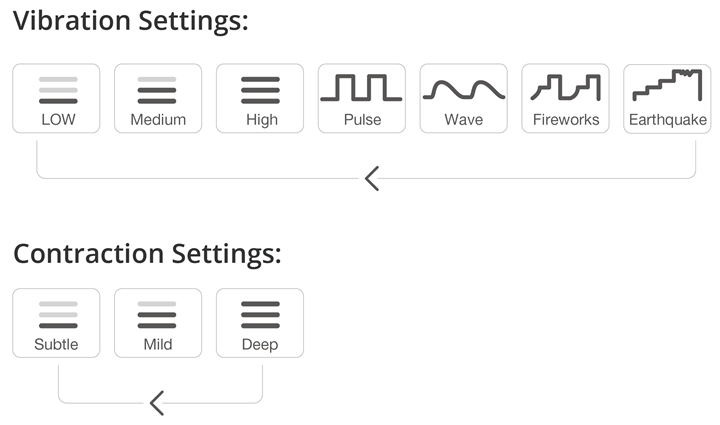 Have your world completely blown away, and prepare to take every next blow job with a bit of suspicion. The Lovense Max 2 comes with unattainable 360-degreed contractions. That means that every other swirl will take you one curl closer to climaxing.
Those contractions feel like someone has just grabbed hold of your genitals and dragged you into a hellishly hot and steamy experience. Imagine it like a soft, delicate arm taking you into new levels of pleasure paradise.
There's also an adjustable ventilation opening on the bottom of the Max 2, which allows tense suction similar to a perverse blow job. The toy is also super popular because it imitates the deep-throating feeling men adore. There are 7 default vibration settings and 3 default contractions settings, so you have plenty of choice! 
Realistic Penis-sleeve
One of the craziest design factors on Lovense Max 2 is its soft, skin-textured penis sleeve. The sleeve is 100% hypoallergenic, meaning your penis is safely tucked away in the stretchy fabric. It's easily penetrable, so no worries about fits – the Lovense Max 2 is ready to swallow penises of all lengths whole!
The sleeve comes with bumps along its length to produce a lifelike warmness similar to a tongue's touch. If it does not remind you of being orally pleased, the flesh color will surely awaken an erection by resembling a pretty vagina.
VR Synchronization
Technology has truly proved its splendor by launching a VR platform that comes with the Lovense Max 2. The game's called Mirror Life, and you can experience actual satisfaction from an in-game process. Forget about porn and whatnot, and relive your deepest fantasies with a click of a button.
Leave out the hentai and anime, and enter the VR world for an exclusive chance to have sex with a fabulously-looking animated character. Simply connect your Lovense Max 2 to the platform, and just press "have sex." There's never been an easier way to get laid other than now! You can include headsets from Odyssey and Oculus and prepare to straddle.
Lovense Max 2 Specs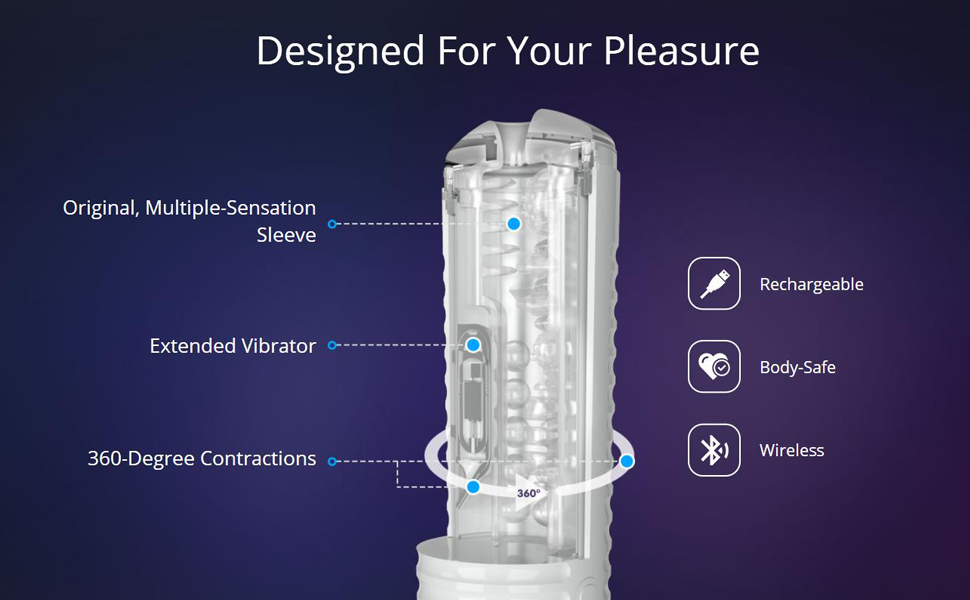 If you thought that Lovense Max 2's key features were incomprehensible, wait until you witness its specifications.
Product Specifications: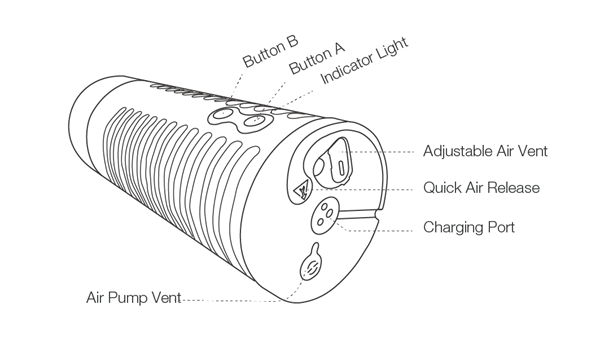 Size: 17cm
Battery: USB rechargeable
Weight: 750 g / 1.65lb
Length: 6.8 inches / 17cm
Colors: Flesh
Material: TPA
Noise Level: High
Warranty: one year
The Lovense Max 2 design is specifically made to cater to every penis size. With 17 cm of length, it has enough room to accommodate every penis size out there – unless you're a world record holder. The TPA is high-quality and body safe, which means your genitals will feel right at home in the sleeve. The textures will provide sensations all over your penis, from base to top, and with the flesh color, it resembles sweet lady parts.
The Lovense Max 2 has a round shape, similar to many sex toys. However, what makes it different is the lack of over-the-top decorations. Pink ornaments, markings or logos on sex toys can give away the secret, and that just ruins the fun.
Many previous users have mentioned that their Max 2 went unnoticed in a messy room. Many have also reported that others think the Lovense Max 2 resembles one of their new Bluetooth speakers. Win!
Instead, the Lovense Max 2 comes in elegant and discreet white, making it unrecognizable as a sex toy. Its noise levels give out its identity, though. When shuffling through contractions, your roommate will surely hear your good time. It's best to wait till everyone leaves home to enjoy the most of your masturbation. .
While highly unlikely, if you are unsatisfied with the product, there is a one-year warranty that respects its customer's demands. 
How to Use The Lovense Max 2?
There's no specific intel on how to use a male masturbator, but most of them get the picture. Boys have been touching themselves for decades and have been prone to putting their genitals in tight spaces. However, with the rise of technology, there's no more cumming in old, wet socks! You can use the powerful Lovense Max 2 for a variety of reasons, from solo to couple to VR play!
Lovense's function is explained as an effortless task many men find pleasurable to end their night on. It requires no hands, fingers, lips or vaginas, just you and some sweet old lube.
Solo Play
Like many previous penis-devoted worshipers, the Lovense Max 2 has a chamber that requires a butt-load of lube. It is always advisable to use as much lube as possible to make things even more soaking-wet and warm. The most preferred positions are standing or laying down if you're going solo, whichever you find comfortable.
The lube will provide the oral-sex effect, while you can control the contractions or strokes depending on your pleasure-reaching levels. The deeper you push, the closer you are to a deep-throating experience.
The toy is specifically designed to promote self-pleasuring, and the Bluetooth control ability proves that. You can control intensity patterns and vibrations from a finger-tap away and let the Lovense Max 2 suck for its dear life.
Fooling Around From Home
The revolutionary aspect of Lovense is its ability to be controlled via phone. This means that you and your partner can exchange and share simultaneous access to the toy from the comfort of your home. First, you need to connect to the Max 2 app, and send pleasurable tremors to your loving partner. You can relinquish control by giving your partner access to the app. Don't forget to explore some of the community-shared patterns – you might find that the "4:20 MILF HUNTER PATTERN" or the mysterious "265096" will get you off like no other!
Playing From a Country Away
The Lovense Max 2 proves its mastery once again by enabling two partners to experience the painful pleasure-filled effect from long-distance. It's the best feature that calls Lovense to restock on the Max 2, and that's because you can share its satisfactory glory.
The Lovense Max 2 is paired with the Nora Max 2, which is basically the female-masturbation equivalent. When one toy is activated, the other follows suit. If one is vibrating, the other will follow. This makes it one toy that couples usually purchase if they can't be around each other all the time. 
How to Clean the Lovense Max 2
Like every sex toy, the Lovense Max 2 requires its own set of cleaning and maintenance rules. The toy is made from TPA, but a high-quality one. The sleeves need to be thoroughly rinsed and disinfected after every use. You leave tons of bacteria and microbes every time you ejaculate or sweat inside the chamber, and that's just a recipe for disaster. It might have a ventilation hole, but it does not mean it shouldn't be aired out.
Regularly disinfect your toy, and keep it in a dry and cold space. With that, you'll eliminate any chances of microbes multiplying, which could lead to infections. Pay most attention to the penis sleeve to prolong its realistic texture.
Don't submerge the entire toy in water as it could lead to malfunction as it is an electronically powered device. Wet wipes, small rinsing here and there, and little soap are necessary to keep your toys neat and safe, ready for the next go. Oh, and never share your toy, but that should go without saying!
Our Verdict on the Lovense Max 2
The Lovense Max 2 is definitely a reimagined edition of an updated male masturbator that puts the predecessors to shame. During my first penetration, I squirted almost instantly after it sucked me dry. I needed to use a ton of lube to insert my penis, but it made for some exemplary slippery fun.
I adjusted the contractions, and before I could notice, it clammed on my penis and held on like a fish on a hook. My knees trembled as I examined other patterns and speeds, and not two minutes later- splash!
There hasn't been a toy, since the Lovehoney Fleshlight that has made me cum so much in so little time. The contractions just work for me, as no toy pays that much attention to the base of the penis. The second time I brought it closer to my balls and enjoyed the slight ventilation that made my hairs go up.
It was a bit more awkward when my girlfriend controlled the sensations, but we both got a happy ending thanks to Nora Max. With her in one place, and me across the world, we never felt apart with Lovense Max and Nora. Every time your partner gets clingy, you can connect each other into a new session and enjoy long-distance sans the distance. You'll feel each other's presence as the toys will never make you and your partner feel disconnected again.
It is definitely a fun, enjoyable and innovative invention that sex needed. The toy successfully eliminates the shame of self-provided pleasure, and with an abundance of features, it makes it worth every penny!
Lovense Max 2: Pros and Cons
If you're not convinced already, here are some pros and cons to give you a clearer perspective on Lovense Max 2.
Pros
Made from high-quality body-safe materials
Excellent sensations
Can work with VR, encoded games, and is FeelMe compatible
Stylish design
Cons
Maximum battery life of 1 hour
No vibrations
Lovense Max 2 Alternatives and Better Options
A similar, less expensive option is the popular Kiiroo Onix 2. This black fiend allows males of all sizes to experience solo and interactive pleasure. Unlike the Lovense Max 2 the Kiiroo is in elegant black, with a more futuristic appeal. It's lighter than the Lovense and can be stored wherever because of its ambiguous look. This means you can take this wherever you decide to backpack to.
Best Automatic Masturbator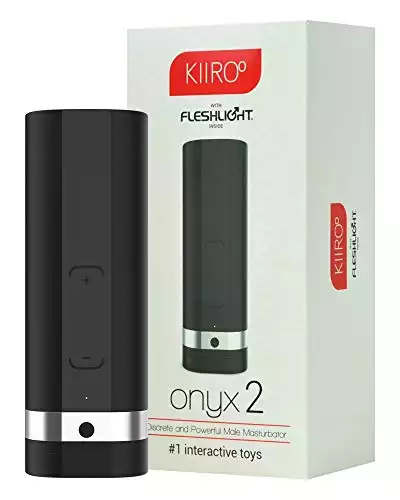 This Kiiroo has a fleshlight sleeve, which is helpful to entice libido and prolong erections.
Despite its menacing look, the Kiiroo Onix is much quieter than the Lovense, which means no one will know of your dirty deeds under the sheets.
Also, it thrusts faster and harder. They're similar in producing fiery strokes and are perfect for no hand play. However, it's missing the contractions, and that's a must for me. So if you're into getting your penis chocked until it squirts, the Kiiroo might not be the best option for you.
Like many male masturbators, the Fleshlight Flight Pilot remains on the throne due to its intense features. It's one discreet, transparent male masturbator that might be more authentic than the Lovense Max 2. It is also widely less pricy, with half the price and more options.
It has a textured, lifelike penis sleeve that caresses and touches onto penises up to 6.5 inches. It is also known for its pulsating tremors that amplify the erection.
It may not be Bluetooth or app-controlled, but it does come with a twist base that allows for sexy experimenting. It's a better option for the money, but you'll have to lay off hands-free sexual festivities with the Flight Pilot. It might require your hands but when on, you'll be ready to lift off!