(Last Updated On: September 10, 2023)
Well, well, well… If it isn't another notorious male masturbator toy designed specifically with the intent of arousal. The Kiiroo Onyx 2 is among those great toys because this baby works with internal motors that rub down your penis ever so delightfully.
Men of all legal ages can opt for this product because it's explicitly appropriated to do the whole work for you and leave out that manual jerking off. Your package may have the life of his time with the Onyx 2. But, before you plunge your man meat inside this male masturbator, you ought to know almost every inch of information about it.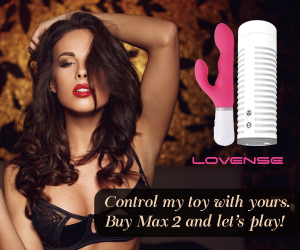 We've got that covered! We tested this bad boy and have compiled everything you need to know in this detailed review! All you need to do is just sit back and read through the end. 
Best Automatic Masturbator
What Is The Kiiroo Onyx 2
If you're the type of guy that has used or even looked into the predecessor Onyx or even the latest successor Onyx +, you'll see the uncanny resemblance to the Fleshlight Launch. However, it is lighter and more compact than the Fleshlight Launch, in addition to being faster, quieter, and more enduring than its predecessor.
But, if you're a newbie, here's the overview of the Kiiroo Onyx 2. This black delight is a wholly automatic "penis milker" toy, meaning that your hands are going to be used only for pushing the 'on' button. Kiiroo Onyx 2 comes with a Superskin sleeve inside, and with its vibrational capabilities, your manhood will receive some otherworldly stimulation.
When describing the Kiiroo brand, uniqueness is an understatement. They develop their male stroking toys without using the classic Fleshlight method, yet implementing the Fleshlight's material – Supeskin!
Kiiroo Onyx 2 – Main Features
You've gotten more or less the general things you should know about this product, so now it's time for this black delight's main features.
Manual And Bluetooth Modes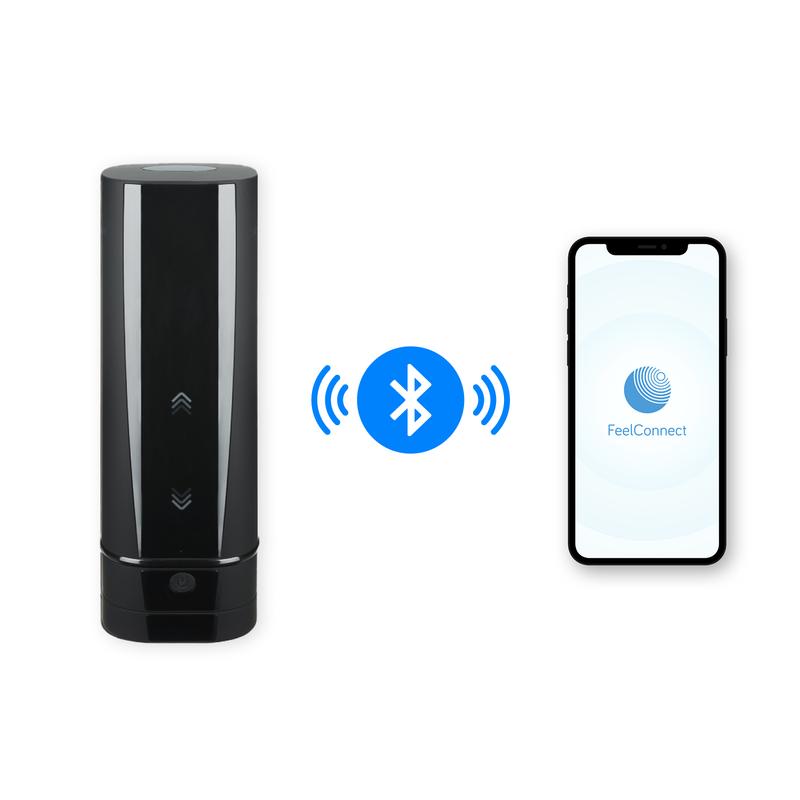 The Kiiroo Onyx 2 has two modes that await you – the Manual and Bluetooth. When this delightful toy is turned on, a blue light indicator will tell you that you're going to operate it in Bluetooth mode.
Since it's a cyberdildonic aka teledildonic sex toy, it allows for remote play, ideal for an intimate session with a partner from far away. If you fancy a little bit of downtime with another person controlling the speed and patterns, then this mode will surely come in handy – pun intended!
On the other hand, if the indicator shows off a bright violet color, it's turned on the Manual mode. Now, this is where your knowledge about your own tool shows off by setting the right speed with a simple touch on the manual pad. Touching the pad again will make the Onyx 2 go quicker, but the stroking patterns will be kind of irregular. Still, whatever mode you choose, you'll be delighted at results.
Battery Powered
The Onyx 2 contains a lithium battery with 1000 mAh that has just enough run time of 60 minutes. It wouldn't be a good teledildonic experience if it operates with a cable now, would it? This successor has upgraded the life expectancy of its battery more than the original Onyx masturbator.
Plus, with this black delight, charging time is between four to a maximum of six hours, so if you charge it overnight, you'll be ready for the next play session in the morning. When you get this toy, you'll receive a charging cable along with your Onyx 2 that is charged via USB.
Best Automatic Masturbator
Virtual Reality Settings
Just by downloading two apps on Play Store or the App Store called Feel Connect and Feel VR, you can indulge in some 2D quality content and VR porn. Interestingly enough, you can experience Virtual Reality even without a VR headset, but for a full-blown experience, you're advised to buy one.
If you're not into some realistic porn, you can play a Virtual Reality porn game on this bad boy. There's a game that users can play with the Onyx 2 called Red Light Centre. Just a heads up, look for a special someone to play it with if you don't want to do the job alone.
Models

The Onyx 2 currently has 6 models of porn stars on the market, which Kiiroo states will give users a real porn star experience. Those six models include Asa Akira, Tanya Tate, Bobby Eden, Jessica Drake, Romi Rain, and everybody's favorite, Lisa Ann. If you're a fan of any of these pornstars, you can pay an additional $10 for some delicious videos of them. The videos are designed in an entirely realistic manner, and you can bet that you'll receive high-quality, POV-style porn.
Kiiroo Onyx 2 Specs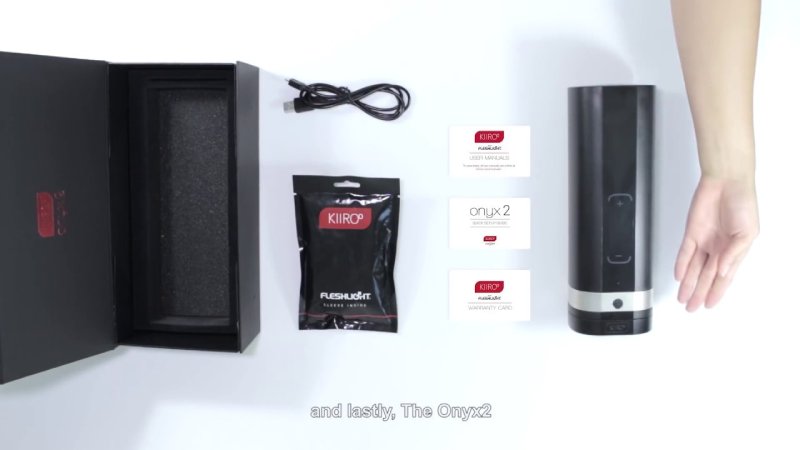 Now it's time for a detailed showcase about the specifications of this black male delight. Besides the SuperSkin sleeve that rests on the inside, the Onyx 2 comprises thermoplastic polymers such as ABS and polyacetal. Since it's named Onyx, naturally, you'll receive it only in black color.
With these polymers, this cyberdildonic successor has a sturdy and durable nature so you can be sure it will last you a while. The Onyx 2 has great dimensions for a pleasurable experience and even for your hands to get a tight grip on it. The length stands at 3.5 inches with 3.1 inches width while the height is an accomodating 10.3 inches.
The inserting length stands at 6.5 inches which is a fair amount above the average penis size. If you're a gifted fellow, consider getting another one of Kiiroos toys, as you'll probably be too big for this one. Looking at its weight, 2.86 pounds (including the box) won't be too heavy on your penis, but it certainly isn't light like a feather duster, which adds to the already sensational experience.
The battery life will depend on the speed and pattern you're going to choose, but it shouldn't last for more than an hour. While it may not seem like a lot, this is a fair amount considering it's a wireless toy. The maximum speed is 140 strokes in a minute, so you're advised to try it a bit slower at first before taking out the big guns.
You can compare the noise it makes to almost half the decibels that an electric toothbrush gives out. It's not entirely silent, but you can bet that your moans will be louder than the Onyx 2.
The Onyx 2 comes with a one-year warranty card inside the box, meaning the safety of your toy is guaranteed. You just need to locate the sticker that comes with the box to register your warranty on Kiiroo's site.
Now that we've got the specs all cleared up let's see how to use the Onyx 2 to get the most pleasurable experience from this unique masturbator.
Best Automatic Masturbator
How to Use The Onyx 2
For starters, you can't please your man meat if the product isn't fully charged.

So, grab the charger and plug that baby right in – plug it real good!
Back to the topic, the chief reason why the Onyx 2 stands out is because of its long-distance capabilities. While your toy is charging, head to Kiiroo's website real quick to register your device to be able to use this feature.
After you're all done registering, you should download the two apps to receive a virtual stroking experience of your lifetime. Keep in mind that you have to hold the 'on' button for approximately four seconds to activate the Bluetooth mode. Another click on the button will get you on the manual mode if you want to get more personal with it.
The inner sleeve works with ten rings that expand and contract, contrary to the Fleshlight Launch, which moves up and down. But the rings also give off a minor vibrational touch because of the contraction and expansion.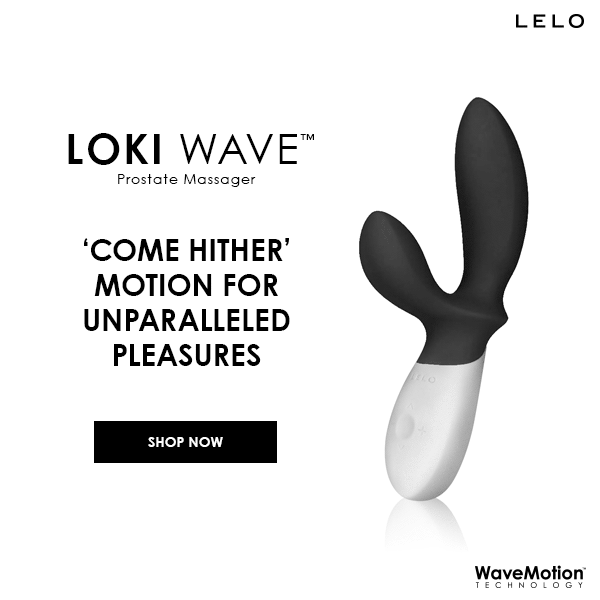 I'm pretty sure that you won't get to the one-hour limit on the battery because you'll climax way before that. Because it's not that big, and there's no certain technique for using it, you can just insert your penis and lie down and let the Onyx 2 do the process for you.
Choosing the setting depends solely on your personal preference, by selecting up to the maximum of 140 strokes in a minute. Before inserting your penis in the Onyx 2, carefully extract the inner sleeve and put the water-based lubricant that comes with the box. For further sensual experiences, you should buy a whole pack of water-based lubricants or get the KIIROOlube directly from their shop. And remember not to buy silicone or oil-based lubricants as they can damage the silicone sleeve.
From a general experience point of view, it's amusing that this toy is quite silent, as I expected a little more noise, mainly because its predecessor was kind of rowdy. The SuperSkin sleeve feels excellent and comes out pretty easy after playing, so cleaning it is a breeze.
Now on the VR experience topic, it's the perfect addition because your penis won't be cooped up alone. Virtual Reality has come a great way with the Onyx 2 as a helping hand while choosing interactive porn clips and movies. And it's absolutely free because, inside the box, there's a free trial for the FeelMe app. Nonetheless, if you wish to continue using it, you can always buy it for a very low price.
Since it's fully automatic, this is of great merit when you're watching some kinky VR because you won't have to move at all. You're advised to buy a Virtual Reality headset for a generous immersive experience.
Another great thing to note is that you can connect to other girls playing with Kiiroo's Pearl 2. It's absolutely astonishing how the Pearl 2 for women and the Onyx 2 for men go so well together in the VR world. 
Best Automatic Masturbator
How to Clean The Onyx 2
As with all cyberdildonic male masturbators, to clean the Onyx2, you'll have to remove the used up sleeve first. Be careful when you're cleaning it, since it's quite thin and can be easily damaged.
To do the actual cleaning, you'll just need to submerge the sleeve in lukewarm water and gently scrub it down with soap. Not that soap wouldn't do a squeaky clean rub down, but a better option would be getting your hands on the KIIROOpure.
The outer side of the toy should be cleaned with a dry wipe since it consists of a lot of electronic parts and isn't waterproof. And that's that; all you have to do now is enjoy your next experience with the Onyx 2, and if the inner sleeve is tuckered out, don't panic as you can always get yourself a new one.
The Kiiroo Onyx 2 – Grand Conclusion
I'm someone who likes to experiment with toys, but my taste is very distinct, and rarely do I find something that blows my mind. The Kiiro Onyx 2 is definitely right up my alley! If you're the type of guy who likes a quieter male cyberdildonic masturbator that's really easy to manage and practically 100% automatic, you can be sure that the Onyx 2 is the right choice for you well.
I especially liked the option to play around with virtual reality as it gives you a different dimension to masturbating. Especially when coupled with the VR headset, it truly gives you an experience close to the real deal. As a side note, Kiiroo, along with FeelPornstars.com, delivered fresh 3D VR porn at your disposal if you opt to pay for it. Nonetheless, even the free videos you'll get are more than enough (it was for me).
Additionally, if you want to indulge in a sensual involvement with a partner, you can always pair your Onyx 2 with the Pearl 2!
The price isn't that high when you consider all of the options you'll get when buying the Onyx 2, and it's one of the most worthwhile masturbators in my toy collection. All things aside, this toy is a keeper, and it will surely become one of your favorites even after the first try.
Kiiroo 2 – Pros and Cons
Before I hand out some of the alternatives to the Onyx 2, here's a general overview of the advantages and disadvantages of purchasing the male masturbation toy.
Pros
Fully automatic, which means your hands are just needed to start the toy and you to just lay back, relax, and enjoy the ride.
Many options to choose from with the VR settings, and great models that are built on even greater pornstars.
Extremely simple to use, and the SuperSkin sleeve is enjoyable
Ideal for connection with the Pearl 2 for an immersive experience with your significant other
Ten inner rings that work with a contraction and expansion mechanism that give out a maximum of 140 strokes in a single minute
Cons
Maximum battery life of an hour is not much for some men who want extra stroking off time.
It's not ideal for men that are over 6.5 inches in length because that's the maximum length of the inner sleeve.
The inner sleeve may easily tear because it's quite thin. 
Best Automatic Masturbator
Kiiroo Onyx 2 – Similar Alternatives
If you're not into the design, function, or any particular thing involved with the Onyx 2, here are some alternatives to consider. Do keep in mind that you'll have to thoroughly read the following alternatives' instructions to see if it'll be an ideal fit for your man meat.
Best Male Masturbator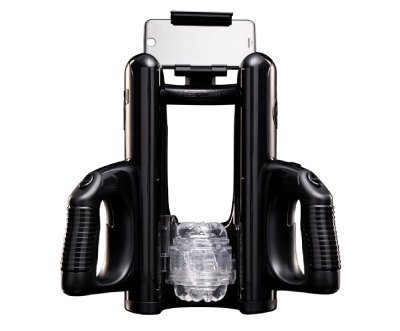 You've seen how I frequently mentioned the Fleshlight Launch to compare it with the Onyx 2. There are a bunch of similarities between them, but if you fancy an additional 40 strokes per minute, then the Launch is the perfect alternative.
On top of that, the Launch's performance works by moving the rings up and down in contrast to Onyx 2 which expand and contract. If you're considering a more portable device, the Launch is heavier than the Onyx 2. The retail price stands at $200, but it still depends on where you want it shipped.
High Tech Male Masturbator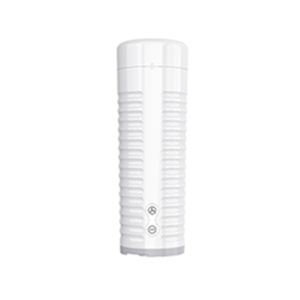 Lovense Max 2
As a result of constant research, feedback, and updates, Max 2 now has an improved sleeve, 360-degree contractions, and a redesigned vibrator. Add ALL of that to an easier charging process, longer battery life, and extra-improved sensors. This newest addition to the Lovense teledildonic line is guaranteed to be an unforgettable experience!
See latest price
If you want another Bluetooth male masturbator with unique mechanics of modifiable air suction, then try out this baby. And the price is lower than the Onyx 2, coming in at only $99.
Furthermore, there's an extended vibrator implemented in the Max 2, and the contractions run at a full circle (360°). Keep in mind that when it comes to a quiet sexual experience, the Max 2 is louder than the Onyx 2.
Another unique thing about the Max 2 is the extra function called "Lovesense Alexa Skill". As you've probably guessed by now, you can use your voice to command this toy with this feature. Finally, there's the memory playback option which the device remembers the video you were playing while using it.
Still, it's all about preference, but you can be sure that both of these recommendations are top-notch and will provide you with endless pleasure regardless of which one you choose.