(Last Updated On: April 14, 2023)
Oral sex is practically an essential part of a healthy sex life. You would both like to make sex more fun and enjoyable, you should put oral sex on the same footing. Knowing how to suck dick will go a long way for your intimacy and sex life. And while you're here, send him off to learn how to eat pussy. Oral sex is wondrous, and you want him enjoying and asking for more. Giving amazing blow jobs is a skill worth acquiring, and I'm here with some simple tips and advice to help you along.
Looking for the strongest vibrators for more pleasure?
Show Your Enthusiasm For Oral Sex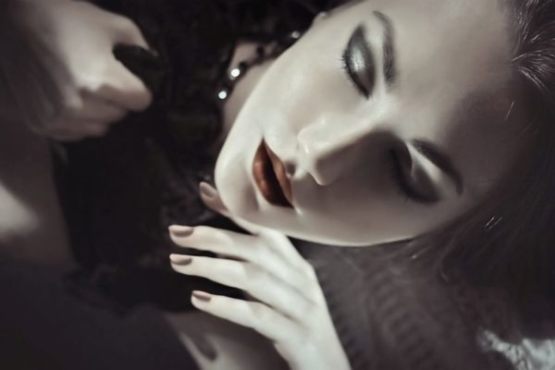 This really is one of the best blow job techniques. Your man may desperately want a blowjob, but having you simply go through the motions is going to be a turnoff. You being enthusiastic is going to be a massive turn on for him, and make oral sex more enjoyable. Just knowing that you're into it should be quite a booster for him.
Having an enthusiastic partner is important for both sexes. You wouldn't enjoy your time with a guy who seems uninterested and is seemingly just going through the motions. The same is true for men too.
Showing enthusiasm also means that you can (and should) often take initiative in giving him a blowjob. Before you ponder on how to suck a penis, know that your enthusiasm and initiative will make a big difference. Being enthusiastic to suck dick holds little meaning if you never offer to do it!
Use Your And His Body
Oral sex doesn't have to be an exclusive affair between his penis and your mouth. Knowing how to suck dick means going beyond just the literal meaning of the words "oral sex". Use your hands, lips, cheeks, even get your breasts in on the action. If you want to, then rub his dick against your cheeks, kiss it with your lips, and take it to your breasts and nipples. Men find all of this very hot, and it goes on to show him that you are enjoying it as well.
Using his body is a bit tricky because everyone has different preferences. What one dude finds super hot, could be an absolute turn off for another. Here are a few things to enhance your blowjob technique:
Hold The Base Of His Penis
This is the safest gesture, and almost every man will enjoy it. Use a hand to hold the base of his penis as you give him a blowjob. The base of the penis is somewhat sensitive, and you can apply some pressure here to add to his pleasure. Look for his cues to see how hard of a grip is okay.
Don't Use Your Teeth While Sucking Dick
Somehow everyone keeps suggesting using teeth, but it's a big no for most men. Feeling of teeth grating against the penis is in no way enjoyable. At best, you should try a touch-and-go maneuver, where you bring the teeth to the penis, and then get them out of their way. Unless you know his preferences intimately, teeth should have no business in sucking dick.
Fondling His Balls
A lot of men enjoy the feeling of the woman fondling or kissing their testicles during a blow job. A good number of men are also turned off by the idea of bringing their balls into contact.
Communicate And Talk It Out
Similar ideas as previous points also apply to deep throating and facials. The easiest way around this is to talk. Communicate with your partner, ask him if he's okay with (or specifically wants) any of the things mentioned. Also be on the lookout for verbal and non-verbal cues. If you reach for his balls and he shirks, that's a no on ball fondling.
Fixing The Taste
There's a small chance that enthusiastic as you may be about sucking dick, the taste may simply not be to your liking. There is no point in trying to power through, especially when there are tons of simpler solutions available. You can slather his penis is flavored lube, and use that for fixing the taste. Well, lube isn't the most delicious thing around, but it will do the trick.
Another (better) way of fixing taste is to simply use a delicious item. Maple syrup and chocolate syrup seem to be hot favorites, so play with them and you won't worry about how to suck dick that doesn't taste right. One reminder, if you are using something edible, avoid having penetrative sex after that. Having edible items inside the vagina can increase the risk of issues like yeast infection.
Now that the taste has been fixed, what should you do if the dick smells as well? Throw him into the shower, and ask him to clean up properly if he wants to get his dick sucked.
How To Suck Dick — Focus On The Tip
The tip of the penis (head of the penis) is the most sensitive part and the one that you need to focus on stimulating. You don't have to vigorously reach for the head of the penis. Instead, massage it gently with your lips as you go up and down the shaft. You can also run your tongue over it occasionally and flick the bottom of the tip with your tongue for added pleasure. Mix it up a bit, and see how he reacts. If your action gets a positive reaction, well, continue to suck dick with your technique.
The closer he gets to an orgasm, the more sensitive the tip gets. So if you think he is close to an orgasm, slow down a bit and reduce the pressure on the tip ever so slightly. You will still want to continue the action until he climaxes, but reducing the pressure could make things easier for him as the tip gets more sensitive.
Super Blowjob Tip — Lick, Lick, And Lick Some More
Use The top of your tongue to lick his penis while focusing on the tip. You'll want to keep a gentle but steady pressure. Another method is to lick from the base of his penis to the tip. Put your tongue at the base of his penis, then lick towards the top. Linger at the tip a bit, then repeat. While you're licking his penis, you may also want to use your hands to massage his perineum (or taint, the area between the anus and testicles).
If he's into anal play, you can use a finger to play with his anus. Just massage it, and if he's okay with it, you can also insert the finger into his anus.
Look Into His Eyes
Most men love it when women maintain eye contact while sucking their penis. This is a very simple blow job trick that will have him more excited and deeper into the mood. Looking into his eyes as you give him a blowjob creates an intense and intimate feeling. Don't overdo it though! It can be weird to stare at him for the whole duration of the blowjob. Keep your eye contact limited to a few seconds at a time, and then break eye contact and continue with the blow job.
To Swallow Or Not To Swallow
There's the age-old problem with sucking dick — to swallow or not to swallow. There are plenty of ways around this problem, and you can check what works best for you.
The simplest situation is where you're okay with swallowing, and the blowjob can proceed uninterrupted as he cums and you swallow.
You could be okay with him cumming inside your mouth, but prefer not to swallow. Spitting it back at him probably won't do (unless it's your kink, of course), it will be helpful to have a couple of tissues at hand where you can spit out the semen.
What To Do If You Don't Want Him To Cum In Your Mouth?
Now, this is a bit of a tricky situation. The easiest way out is that he tells you when he's about to cum and you stop sucking dick and remove it from your mouth. Some men tend to go nonverbal when close to climax, so you could both have a signal where he taps on your shoulder or head to let you know if it's time. It is helpful to know his body language, so you can have an idea of when he's ready to cum.
As you remove your mouth from his penis before he cums, keep in mind, he will need extra stimulation to climax. You can replace your mouth with your hand, and lead him to climax.
Another option is to let him cum over your body. You may achieve this with your own hand while giving him a handjob, or let him take control as you remove your mouth from his dick.
There are plenty of places where you can direct his cum, and it of course depends on the position you were in during oral sex. Some common options are:
Letting him cum on your face (a facial)
Letting him cum on your breasts or stomach
If you were in a doggy position during the blow job, you can let him cum on your neck (pearl necklace)
How To Suck Dick — Parting Words
Knowing how to suck dick will not only give your man amazing, toe-curling orgasms, but it can also help improve the quality of your sex life. Better still, it increases the intimacy of your relationship. Being skilled in some blowjob techniques can make the experience better. Oral sex is pleasurable and amazing, and you should both be generous and open to giving, as well as receiving oral sex.