Everyone loves oral sex; so if you want to please your lady, it is time you learned cunnilingus. Learning how to eat pussy will make your lovemaking sessions more intimate, pleasurable, and fulfilling. Plus, you'll get to add another dimension of intimacy to your bedroom as you show off amazing oral sex positions as she writhes with pleasure. While I may specifically reference males as the givers (those performing cunnilingus), this guide is relevant to anyone learning to eat pussy.
Know Her Anatomy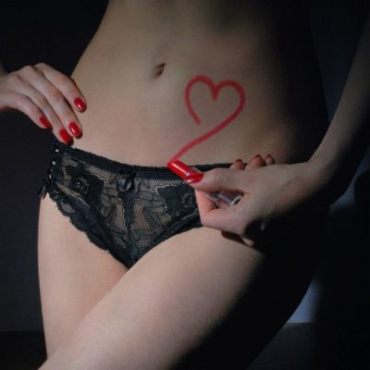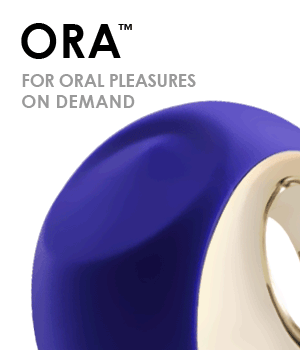 You're not going to achieve much by eating pussy if you don't know her body. You have to find the little man in the boat because that's what you'll be targeting. Eating pussy is not a literal term, so don't make a beeline for shoving your tongue up her vagina (yes, some people mistakenly think that's how it works). You have to know where her clitoris is, and that's what you will be stimulating. The clitoris is located slightly above her vagina, right where the inner labia meet. It is covered by a small tissue, called the clitoral hood.
The clitoris is one of the most sensitive parts of the female body and must be stimulated during oral sex. The vaginal opening has a lot of nerve endings, and stimulating it can be pleasurable. However, if the clitoris is not seeing any action, your attempts at eating pussy aren't going to give her an orgasm. If you've found the clitoris, good work, now it's time to learn how to eat a pussy like a pro.
Build Up To Eating Pussy — A Sensual Start
Don't rush in there. Take your time, go slow and build up to oral sex.
Start With A Tease Before You Eat Pussy
Work your way to going down on her. Start with kissing her on the lips, then slowly move down to kiss her neck, and then reach the breasts. Spend some time on the breasts and nipples, then move down – kissing all the way till you reach her panties.
Kiss the Mons pubis from over her panties, then gently spread her legs. You aren't going to remove the panties just yet. Take your time caressing her erogenous zones and building up the tension before you remove the panties.
Continue kissing through the panties, and give attention to her vulva and vagina. You can use your lips to squeeze the vulva and vagina. Run your tongue over the vagina and clitoris, maintaining a nice, gentle speed and pressure.
Now move down one of her legs, kissing the inner thigh. This is an erogenous zone, and you could go as far as the knee. However, sensation decreases the further you go from the vagina, so it's best to stop after a few inches. Return your mouth to the panties while you continually kiss along the inner thigh. Use similar movements to make your way down the other leg.
Take Off The Panties And Prepare To Eating Pussy
Place your fingers on either side of the panties, and slowly pull them off until you've completely removed them. Some people also like to remove the panties by holding the top in their mouth and pulling all the way down. It's a very sensual, but risky maneuver. Risky in the sense that if you don't pull it off right, you look like an idiot tugging at panties with his mouth. Fingers are far more convenient, but if you can pull off using your mouth to remove panties, go for it!
With the panties out of the way, now start touching and kissing around her vagina and clit. You can make some contact with the vagina and clit, but full attention is still a few seconds away.
Eating Pussy Like A Pro
Enough with the teasing and waiting, time to eat pussy! There are two basic positions for cunnilingus, and once you've got a handle on these, you can use them individually or in a combination to pleasure her.
Use Your Tongue
This technique is more about how to lick pussy, and a lot of women love it. To start, stick your tongue out of your mouth. Angle it towards your chin, and let it stay flat. That's basically all your tongue is going to do with this technique. Don't move your tongue, don't angle it, just let it rest in the simple position it is in.
Your head is going to do all the work in this method. Place your tongue at the bottom of her vulva and move it upwards until you hit the clitoris. Go back down to the bottom of the vulva and repeat. In this technique, the larger surface area of the tongue provides her with ample stimulation, so your tongue should stay flat.
This method allows you to easily manipulate pressure. Look for her verbal and non-verbal cues, and adjust the pressure you're applying. You don't have to put much pressure, stay gentle and continue with the firm caress using your tongue. The same goes for speed as well. Go slow or fast depending on her preference, and you'll see her edging closer and closer to the orgasm.
If things go well, you can stay close to the clitoris and move your tongue sideways, forward, or in circles. She may just prefer you to keep up the full motion though, so be very careful about non-verbal cues.
Use Your Lips To Eat Pussy
This technique is all about your lips. Put your lips in a somewhat pouting position and create an "O" shape with them. The overall technique is quite similar to what non-contact clitoral vibrators like the Womanizer Pro employ. But of course, you can do it better because you've got more than suction at your disposal.
Put your lips around her clitoris, and gently start sucking on it. This action will pull the clitoris up into your mouth. If it doesn't that's okay too. Don't turn into a vacuum cleaner insisting that the clit should be in your mouth. You can now slowly release the clitoris, then repeat. Adjust the speed of your sucking and releasing to see which one she responds best to, then get working on it.
Once you know your way around, try more variations. For example, when her clit is in your mouth, you can use your tongue to massage it a bit before you release it. Or, use the tip of your tongue on her clit, and then use the lips to suck the clit into your mouth, and massage it with your tongue again.
Mix It All Up
You don't have to stick with one technique or the other. Start with them if you are a beginner, but find more variations. The tongue is one of the most powerful muscles in the body. Use it the way she likes it. If she wants pinpointed stimulation, use the tip of your tongue. Many women profoundly enjoy the top of the tongue circling the clitoris and massaging it.
Use your lips to move things around. Experiment, and keep things lively. You can also add another dimension of excitement by using specific oral sex positions that work best for her.
At no point in any pussy eating technique should your teeth come in contact with her clitoris or vagina. It's not sexy, it's painful, and it's a terrible thing to do to her. The best way to eat pussy is to keep it enjoyable.
Communicate And Ask Her What She Likes
Preferences of women vary widely when it comes to oral sex. Your girl may enjoy the tongue licking her clitoris but absolutely hate the suction. Or it may be the other way around. It's awesome if she likes both techniques, but talk to her and ask what works best.
If you're doing something and she's moaning pleasurably, don't. stop. Seriously, that would be the dumbest time to stop and ask for her opinion. But overall, yeah, keep the lines of communication open and ask her what she likes and what works best for her.
You can also compliment her on how amazing her pussy looks, and how well it smells and tastes. Everyone likes compliments, so give them out freely.
Adding More Pleasure As You Eat Her Pussy
Here's how you can make eating pussy more fun and pleasurable for her:
Finger Her While Eating Pussy
If your mouth is at work, your hands can be put to good use at another place. You can add more pleasure by providing both external and internal stimulation. While your mouth works on her clitoris, use your hands to finger her. Some of these positions may be awkward, so use discretion and take a position that is comfortable and pleasurable.
You don't necessarily have to limit yourself to your fingers. Grab hold of a vibrator and use it to pleasure her internally while your work your magic on her clitoris. If she's okay with it, you can use a finger to stimulate her anus externally or internally.
Make Use Of Your Tongue
Obviously, your tongue is capable of doing much more than the basic technique above suggested. Use it! Use it for pinpointed stimulation, massage her clitoris with it, and lick her pussy. Experiment with your tongue and see how well she reacts to it. If you find an encouraging response, continue doing what you were doing. If there is no positive indication, move on to other techniques.
Ask Her To Join In
The receiver can be an active participant as you eat her pussy. A simple method is for her to give you clear, verbal directions. Where to put pressure, what to do, and how fast to move. If oral sex alone is proving insufficient in making her cum, she can also join in on the fun and masturbate herself by using her fingers. Or, she can use her fingers to move her labia out of the way while your tongue and lips work on her clitoris.
How To Eat Pussy — Final Words
Learning how to eat pussy and how to lick a pussy is very simple. For a small investment of your time in learning, and in devoting some time to eating pussy the right way, you could dramatically increase the pleasure she feels. She will enjoy it more and sex life will be amazing for both of you.