Sponsored post by Lee from Diskretadultlife
When it comes to spending that special night with your partner a lot of women are curious about how to make it rememberable. While a lot of sex tips for women go into crazy sex positions and using complex accessories; research shows a lot of times it just goes back to basics!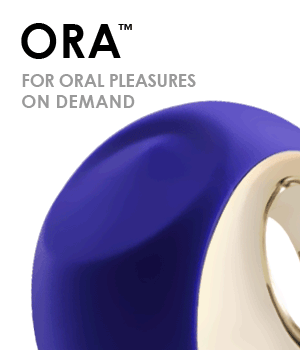 These legendary sex tips for women are not rocket science. Sometimes you just need to go "back to basics" to make the most unforgettable experience possible! Use these sex tips for women to rock your partners world the next time you start getting intimate.
Sex Tips for Women – It's Not All About The Penetration!
These sex tips for women were put together through digging deep into US surveys and advice from some of the worlds most influential sex speakers in today's market. While a lot of women are concerned about the actual penetrative sex and how to make the experience perfect; I will explain how paying attention to the details and spending a little bit of extra time can make your experience one for the ages!
Little has to do with the actual act of penetrative sex, but the details before and after that truly make "getting it on" into something special! Follow these sex tips for women to blow your partners mind, and of course make things more pleasurable for you as well!
Sex Tip #1 -Build The Anticipation:
Building the anticipation is often one of the most overlooked, yet critical parts of any sexual encounter. Great sex starts long before you even hop in between the sheets! Of all the sex tips for women, this is the most important. If done properly you both should be extremely turned on and ready to rip each other's clothes off before you even see the bedroom.
How is this possible? If you plan to have a romantic evening with your partner, don't start building the anticipation 10 minutes before you get it on… Start building the anticipation 10 hours before!
Sex Tip #2- Try Sexting To Heat Things Up:
The morning of, start sending them sexy texts. These texts should start soft like "I can't wait to see you later…" and throughout the day ramp up the heat. A half hour before you see them the texts should sound more like "I can't wait to peel off every piece of clothing you have and lick your…" Teasing like this will have your partners mind racing with wild thoughts and the imagination can work to your benefit.
Sex Tip #3- R.E.L.A.X.
It's very important you both feel comfortable and fully relaxed. I can't stress this enough (pun intended). When it comes to amazing sex tips for women, you must understand to receive pleasure and stimulation your body and mind need to be fully relaxed. So, what relaxes you?
Sex Tip #4- Set the Mood:
Relaxing can be something as simple as lighting candles, drawing a warm bath, soft music, diming the lights, a glass of red wine, a fireplace going, or breathing techniques. I know what you're thinking… that's just cheesy! Setting the mood is not cheesy if it helps you both relax.
When your body is relaxed it will open up to receiving new forms of stimulation and much more likely to orgasm. An orgasm when your mind is racing with other thoughts and a tense body is nearly as pleasurable as one when you feel like you're on cloud nine.
Sex Tip #5- Foreplay:
Although it works hand in hand with anticipation, please whatever you do… Don't skimp on the foreplay. When understanding the best sex tips for women and how to make an average romantic night unforgettable, you must have long drawn out foreplay.
This should include your favorite sex toys, kissing, caressing, and most importantly teasing. Don't let your partner go right for the "goods" make them wait. Let them use your favorite vibrator on you, or watch you stimulate yourself. Tease them until you both just can't bare it any longer! Even if the actual penetrative act doesn't last as long because you spent so much time on foreplay, that's okay.
Sex Tip #6 – Communicate With Your Partner:
If you're nervous about trying anything, simply communicate with your partner about it before hand. Asking them a quick question of would you be interested in starting with a porno, you will surprise them… in a good way! If your partner says yes, don't focus on the porn during foreplay. Have it on in the background, its there to supplement the experience not be the sole focus of your experience. Adjust the sex positions so one of you can glance at it while you engage in foreplay.
Having open communication is key during sex the first couple times. A simple "harder" or "to the left" can make all the difference in the world! If you are very shy, use your hand to guide them to the "sweet spots"
Sex Tip #7- Use sex toys:
One of the best sex tips for women is such an easy way to stimulate each other in new ways. Try new and interesting sex toys. The sex toy industry has literally thousands of options and some sex toys are made specifically for couples. But please use a trusted sex toy retailer to ensure you're getting a high-quality couples sex toys.  
Sex Tip #8- Give Cock Rings A Go:
These couple sex toys can be used during penetrative sex. The best sex toys for couples in my opinion are cock rings. A cock ring slides around base of his shaft. It constricts his shaft allowing him to last longer and stay harder. Most vibrate and send huge vibrating waves through his shaft.
Now just imagine that shaft penetrating you and with every thrust the cock ring provides you clitoral stimulation. Considering 70% of all women require some form of clitoral stimulation in order climax, cock rings allow a non-intrusive way of providing clitoral stimulation while still feeling close to your partner.
Sex Tip #9- Advance To Penetrating Couples Sex Toys:
Other couples sex toys are designed to penetrate you and still allow room for him to penetrate you. These provide deep penetrating vibes to his shaft and to you both internally and externally. These are a little bit more complex than the cock rings, so I suggest using these once you've both become more familiar with sex toys.
Sex Tip #10- Make Sure You Both Are Left Satisfied:
Remember it doesn't have to be a couples sex toy in order to use it with your partner! For example, take a simple vibrator, your partner can use this on you during foreplay for a great warm up. Or, if your partner climaxes before you, they can use it on you after to finish you off.
These sex tips for women are ideal for leaving both parties completely satisfied. If one of you are prone to orgasming before the other, warm up the other one with a sex toy before engaging is penetrative sex or finish each other off with a sex toy. You can always tease a male partner with a masturbation sleeve too! This is a great way to start a legendary night with him!
Sex Tip #11- Focus on The Details:
So, when considering the best sex tips for women… look beyond the actual penetrative sex! Its in the details before hand like relaxing, anticipation, and setting the mood. To really turn the heat up, look for some high-quality sex toys you can use during foreplay or to finish them off with. These life changing sex tips for women will rock both your world and your partners!