(Last Updated On: July 25, 2023)
Picture this: the perfect blend of clitoral and vaginal stimulation, sending you into a whirlwind of pleasure that leaves you breathless and craving more. If you've ever wondered why you need a separate clit vibrator and a dildo for penetration when you can have both pleasures combined, then say hello to the wonder of a rabbit vibrator. With its double-action play, this magical sex toy has been a top choice for women for years, delivering orgasms that will make your toes curl. But how do you use a rabbit vibrator to unlock its full potential? Buckle up, as we take you on a tantalizing journey into the world of rabbit vibrators and reveal the various ways to make the most out of this pleasure powerhouse.
What is a Rabbit Vibrator?
A rabbit vibrator is no ordinary sex toy—it's the epitome of pleasure perfection. This dual-action wonder stimulates both the clitoris and penetrates deep inside your vagina simultaneously. Imagine a phallic-shaped shaft for satisfying vaginal pleasure and a smaller arm attached to the main shaft for thrilling clitoral stimulation. Yes, the clitoral stimulator does indeed resemble a pair of rabbit ears, and that's how it earned its delightful name. This ingenious design caters to women who find ultimate satisfaction through both internal and external stimulation, either simultaneously or alternatively. With a rabbit vibrator, you get the perfect balance of speed and intensity, leading you to the pinnacle of pleasure.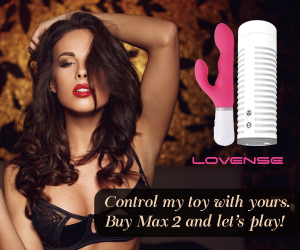 Ways to Use a Rabbit Vibrator for Unforgettable Orgasms
Now that you have your hands on the ultimate pleasure machine, let's explore the various ways to make the most of your rabbit vibrator:
Get in the Right Zone: Before embarking on your pleasure adventure, create the perfect environment for mind-blowing orgasms. Take a moment to relax your body and mind, leaving behind the stresses of the day. Tease yourself by touching not just your private parts but other erogenous zones like your chest, belly, hips, neck, or thighs. Allow your body to unwind and build anticipation for the pleasure that awaits.
Your Toys Can Wait: Slow down, there's no need to rush into using your rabbit vibrator or any other toys for that matter. Remember, the longer you savor the journey, the more sensational the destination will be. Tease yourself with your hands and fingers, gradually making your way to your intimate areas before introducing the rabbit vibrator.
3. Use Lube for Sensational Pleasure: The key to electrifying pleasure lies in reducing friction. Apply some water-based lube on both the main shaft and the clitoral stimulator. The silky smoothness will enhance your pleasure, both inside and out.
Use with Your Other Toys: While the rabbit vibrator delivers intense sensations, some may find it a bit overwhelming, especially if they're new to vibrators. To ease into the experience, consider using a bullet vibrator or a wand massager to warm up your clitoris or explore external vaginal stimulation before diving into the rabbit vibrator's double delights.
Embrace the Blended Orgasm: Brace yourself for the ultimate pleasure phenomenon—a blended orgasm. This unique experience occurs when the rabbit vibrator's dual stimulation of the clitoris and G-spot combine to create an explosion of pleasure. If you're sensitive to dual stimulation, prepare to be swept away by this earth-shattering climax.
Vibration Patterns & Speeds: The rabbit vibrator offers a smorgasbord of delights with its different vibration patterns and speeds for both the penetrative shaft and the clitoral arm. Take control of your pleasure by experimenting with the settings until you find the perfect combination that sends you over the edge.
Cleaning Your Rabbit Vibrator: After your unforgettable encounter with your rabbit vibrator, don't forget to show it some love by cleaning it with warm water and soap. Once dry, find a safe spot for it to rest until your next rendezvous.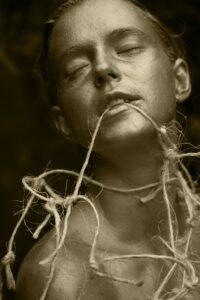 Exploring Sensual Positions with a Rabbit Vibrator
Now that you've mastered the art of using a rabbit vibrator, it's time to take things up a notch with some sensual positions that will send you into ecstasy. We'll delve into a variety of positions that allow you to fully indulge in the delightful pleasures of your rabbit vibrator. From missionary with a twist to the tantalizing doggy-style, each position offers a unique sensation, intensifying your pleasure and taking you to new heights of ecstasy.
Making it a Couples Adventure: Incorporating the Rabbit Vibrator into Partner Play
Who said the fun should be restricted to solo play? Bring your partner along on this pleasure-filled journey and turn up the heat in the bedroom. We'll guide you on how to incorporate the rabbit vibrator into your partner play for a truly unforgettable experience. Communication, exploration, and mutual satisfaction are the key ingredients as you and your partner embark on a tantalizing adventure with the rabbit vibrator.
When it comes to pleasure, the rabbit vibrator opens up a whole new world of sensual positions to explore. Its dual-action design allows for a variety of exciting play that can take your pleasure to new heights. In this section, we'll introduce you to some sensual positions that perfectly complement the rabbit vibrator's unique capabilities.
The Classic Pleasure: Missionary with a Twist
Embrace the intimacy of the classic missionary position while adding a delicious twist with your rabbit vibrator. As your partner thrusts inside you, the rabbit's clitoral stimulator works its magic, sending waves of pleasure throughout your body. The combined sensations of deep penetration and clitoral stimulation will leave you moaning with ecstasy.
Cowgirl with a Boost
Take control of your pleasure with the cowgirl position while adding a powerful boost from your rabbit vibrator. Straddle your partner and guide their shaft inside you, and then let the rabbit vibrator work its magic on your clitoris. You'll experience a mind-blowing fusion of internal and external pleasure, empowering you to set the pace and intensity that drive you wild.
Doggy-Style Delight
Indulge in intense pleasure with the ever-popular doggy-style position and let the rabbit vibrator take it up a notch. As your partner enters you from behind, the rabbit's shaft provides deep internal stimulation, while the clitoral stimulator sends waves of ecstasy through your most sensitive spot. Surrender to the intense pleasure and let the rabbit vibrator make doggy-style your new favorite position.
Spooning with Sensuality
Spooning is all about closeness and intimacy, and the rabbit vibrator can enhance that experience even further. Nestle up with your partner in a spooning position and let them penetrate you from behind. The rabbit's clitoral stimulator will caress your sweet spot, intensifying the connection between you and your partner. It's the perfect position for slow, sensual lovemaking with a touch of playful naughtiness.
The Oral Play: Rabbit Vibrator and Cunnilingus
Combine the delights of cunnilingus with the sensational touch of the rabbit vibrator for an explosive experience. Have your partner pleasure you orally while you simultaneously enjoy the rabbit vibrator's dual stimulation. The combination of skillful tongue play and the rabbit's powerful vibrations will lead you to an unforgettable climax.
Experiment with these sensual positions, and don't hesitate to create your own variations that suit your unique desires. The rabbit vibrator's versatility ensures that there's no shortage of pleasurable combinations to explore. So, let your imagination run wild, and let the rabbit vibrator take your pleasure to uncharted territory.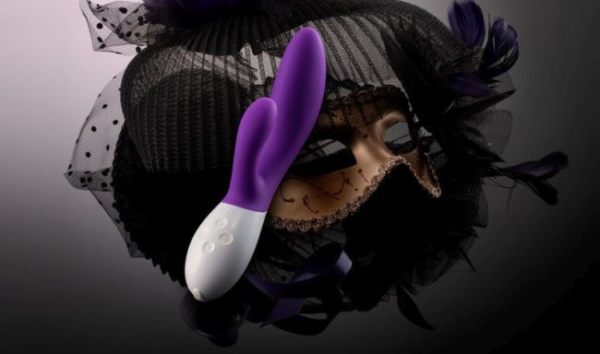 Rabbit Vibrators for Couples: Intimacy Amplified
While the rabbit vibrator is a fantastic solo play companion, it also has the power to elevate intimacy between partners. In this section, we'll dive into how couples can use the rabbit vibrator to enhance their sexual experiences together.
Pleasure in Tandem: Mutual Stimulation
Share the pleasure with your partner by using the rabbit vibrator for mutual stimulation. While one of you enjoys the penetrative shaft, the other can indulge in the clitoral stimulator. Together, you'll create a harmonious symphony of pleasure, connecting on a deeper level and experiencing the joys of simultaneous orgasms.
Tease and Please: Blindfold Play
Add an element of mystery and anticipation to your play with blindfold play. Blindfold your partner and take control of the rabbit vibrator. Tease and please them with varying intensities and patterns, building their arousal to a fever pitch. When you finally remove the blindfold, their heightened senses will lead to an explosion of pleasure like never before.
Role Play with a Twist
Incorporate the rabbit vibrator into your role-play scenarios for an extra dose of excitement. Whether you're the naughty nurse or the seductive stranger, the rabbit vibrator can play a supporting role in your erotic adventures. Its versatile capabilities will seamlessly integrate into your fantasies, turning your role-play into a mind-blowing reality.
The Power of Communication
Using a rabbit vibrator with your partner is an excellent opportunity to communicate openly about your desires and boundaries. Share your preferences, experiment with different settings, and provide feedback to each other. Open communication will lead to a deeper connection, fostering trust and intimacy in your relationship.
The rabbit vibrator is not just a sex toy; it's a gateway to exploring intimacy, pleasure, and connection with your partner. Embrace its unique features, get creative with your play, and enjoy the shared journey of pleasure with your loved one.
Maintenance and Care for Your Rabbit Vibrator
To keep your rabbit vibrator in prime condition and ensure hygienic play, proper maintenance, and care are essential. In this section, we'll provide you with valuable tips on how to clean and store your rabbit vibrator.
Cleaning Basics
After each use, clean your rabbit vibrator with mild soap and warm water. Be sure to remove any lubricant or bodily fluids from all the nooks and crannies. Avoid using harsh chemicals or abrasive brushes that could damage the surface of the vibrator.
Toy Cleaner
Consider investing in a high-quality toy cleaner specifically designed for sex toys. These cleaners are gentle on the material of the rabbit vibrator and provide thorough sanitization to keep it bacteria-free.
Storage Solutions
Store your rabbit vibrator in a clean, dry place away from direct sunlight. Avoid placing it near other sex toys or materials that could cause discoloration or damage. If the rabbit vibrator is made of silicone, store it away from other silicone-based toys, as they might interact and cause deterioration.
Battery Care
If your rabbit vibrator is rechargeable, be sure to follow the manufacturer's instructions for charging. Overcharging can damage the battery life, so unplug it once it's fully charged. If the vibrator uses disposable batteries, remove them when not in use to avoid leakage and corrosion.

By following these maintenance tips, your rabbit vibrator will remain in top-notch condition, ready to bring you pleasure whenever you desire. Proper care not only ensures its longevity but also guarantees safe and enjoyable play every time.
Rabbit Vibrator VS Clitoral Vibrator
Ah, the eternal question: which vibrator reigns supreme? Well, the answer lies in your unique pleasure preferences. For some, clitoral stimulation with a bullet vibrator takes them to cloud nine. The external clitoris, with its abundance of nerve endings, can lead to intense orgasms with the right stimulation. However, if you crave a more comprehensive and lifelike experience that combines internal penetration with clitoral pleasure, a rabbit vibrator is your ticket to paradise.
Remember, the magic of pleasure lies in your hands. So, go forth, explore the delightful world of rabbit vibrators, and let the waves of ecstasy wash over you. With a rabbit vibrator as your companion, your journey to pleasure will know no bounds. Embrace the pleasure powerhouse and unlock the secrets to mind-blowing orgasms that will leave you blissfully satisfied. Happy riding!