(Last Updated On: April 8, 2023)
Pillow Humping may not sound like the sexiest thing in the world, but it is pretty damn effective. If you're reading this, chances are, you've already experimented a bit with your pillow. Some women may also be doubtful of their decision to pillow hump.
Banish those thoughts! It's okay to hump a pillow; a lot of women do it. Well, men can use pillows for masturbation too, but for the scope of this article, I'm going to stick with women humping pillows.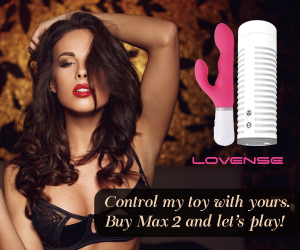 1. Inflatable Triangle Support Pillow
4. Pregnancy Pillow (Yes, that is right)
5. Specialized Wedge/Ramp Combo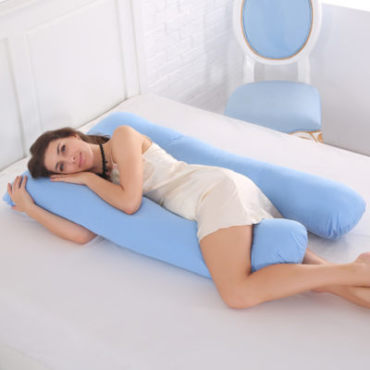 How To Hump A Pillow — Great Positions For Pillow Humping
Let's move forward and learn effective tips and positions for pillow humping. Don't feel shy, it feels better than it sounds, and often leads to deeply pleasurable orgasms. Ah, the things we do for the love of amazing orgasms.
Extend reading:

Why Girls Hump Pillows and Stuffed Animals

How To Finger Yourself — Amazing Techniques For Your Pleasure
Perhaps you want to switch from using just your hand, and maybe you're too shy to go to a sex shop and buy a powerful vibrator. Or you just want to add variety – pillows don't judge! Masturbating is good, even healthy, so focus on your pleasure.
Whether you're looking for new positions or a comprehensive guide on pillow humping, you're in the right place. Here are some positions to play out as you enjoy the techniques and learn how to hump a pillow:
Lie On Your Pillow
This is the most basic of techniques on pillow humping. Place the pillow between your legs with a side or corner placed against your vulva. Lie face down on the bed, and grind against the pillow. Simple as this method is, there is an obvious disadvantage — it doesn't leave enough room for movement.
Extend reading

Get rid of pillow: 7 Best Clitoral Vibrators For Women Masturbation
Fold The Pillow
Fold your pillow in half to get it firmer. Place it between your legs and get grinding, a firmer pillow makes grinding easier and gets more friction. This is best handled with you in an upright position, with the pillow firmly locked between your legs. Obviously, you could give it a shot lying on your face or back as well. If you're up for a bit more fun, that crease on the folded pillow can probably hold a vibrator. Get creative, gurl!
The Stuffed Animal Method To Pillow Hump
I just wanted to make this one sound classy, because it's a guilty pleasure. Well yeah, a ton of women use stuffed animals for pillow humping orgasm, although very few will ever admit to it. The shape and fluffiness make them quite ideal for the purpose, and a lot can be accomplished with their unique features, like the ahem button nose, which works amazingly for stimulation.
There are of course more features and differences with each stuffed animal and individual preferences, so fix it up in a way that works best for you. Larger stuffed animals and body pillows can be very effective.
Stack The Pillows
Stacking a few pillows then mounting the entire stack can make your pillow humping a lot more literal, and more comfortable. Maybe place two or three pillows (or whatever height feels most comfortable), and get grinding. This usually creates more density the further you push, and you can take a kneeling or upright position while grinding. Try a rocking motion – moving back and forth until you get it right.
Swap Pillows
Your choice in pillows can make a big difference to your pillow humping. Different shaped pillows can feel different. For example, a square pillow may feel different than a rectangular pillow, or you may find a throw pillow works better than your regular pillow. Materials like memory foam vs regular foam can also bring quite a change. Plus, you may have a preference for or against softer or harder pillows. There are also a few specialty pillows, like position pillows that can be quite amazing.
How To Hump A Pillow — Some Tips
Now that you've got a handle on the techniques, here are some tips you can employ to get the most out of your pillow humping orgasm.
Wear Silky Panties
Pillow humping in general is simply clitoral stimulation. While you may consider humping the pillow bare skinned, it is usually not a good idea. Humping the pillow this way may bruise the clitoris. It's best to keep the clitoris covered in cloth, while it gets its pleasure while ensconced in soft, silky panties.
Go Topless!
This is one of the things more about the feel of the moment, rather than direct stimulation. Get rid of the shirt and the bra, and enjoy the feel of your breasts bouncing and moving as you grind against the pillows.
Grinding The Furniture
Just like the soft toys we mentioned above, some women may enjoy making use of other objects or accessories in their bedroom. Grinding furniture, like the arm of a sofa or chair might turn out to be great. A knob type post on your four-poster bed, or even a bed corner can be put to use. You may find yourself crouching or standing to get more friction or the right angle.
While we're on topic, the mattress edge works very well too. Just be sure your mattress has good edge support, or position yourself in a way that removes the risk of slipping off the edge of the mattress. Super effective if you have a soft cover on your mattress.
Extend reading
Sex Tips For Pillow Humpers
Pillow humping cannot replace the intimacy of human touch or relations. Even so, if you find pillow humping to be more enjoyable than sex, here are a few things to try and spice up your sex life.
Get A Sex Toy
Many women require clitoral stimulation to orgasm. While pillow humping provides that, conventional penetrative sex often does not offer much by way of clitoral stimulation. You may want to include a sex toy for direct clitoral stimulation to make sex more enjoyable.
Use Your Partner For Clitoral Stimulation

Get your partner to use their hands or their mouth to provide stimulation to the clitoris while you have sex. You may also try dry humping to get similar stimulation for your clitoris. Another useful technique is to grind against the face of your lover while you get some oral sex stimulation for your clitoris. You can also give facesitting a go, but remember to be careful until you are both more comfortable with that position and have some experience.
Hump Your Partner
Obviously, I mean this more in the sense of pillow humping, except while using your partner's body. Like suggested earlier, dry humping might work, but if that's not to your taste, you can try other parts of your partner's body. Try humping the thigh of your partner, or maybe the arm. It's about finding what works best for your mutual pleasure.
Sex Positions That Stimulate The Clitoris
Try some sex positions that stimulate the clitoris. As a technique, your partner can make sure his pelvis comes into contact with your clitoris as often as possible while you have penetrative sex. You can also try the reverse cowgirl position, and pull his thigh closer to rub against your clitoris.
Alternatively, he can slide his fingers around the base of his penis while you are in the regular cowgirl position. This puts the fingers in a position to rub the clitoris, and since you are in control, you can make the best of this situation. Using a c-ring to massage your clitoris while having penetrative sex is useful too.
Moving Away From Pillow Humping
If for some reason you want to move away from humping your pillow, you can learn to orgasm via other methods. Using your own fingers is always a great option, or you may as easily move to using vibrators (see the guide on vibrator selection). If the pillow hump technique is all you know, it may take some time before you find pleasure in other methods.
Give them your patience, and don't hurry things along. Your preferred new method will soon show results. So even if you feel frustrated in the beginning and wish to go back to pillow humping orgasm, stop yourself and give yourself some time.
Miscellaneous Points On Pillow Humping
While pillow humping is totally normal, women often feel shy in doing it in front of their partner. There is no reason to avoid that, and you can in fact, have some fun with your partner even as you hump the pillow. Many men actually do find it quite hot.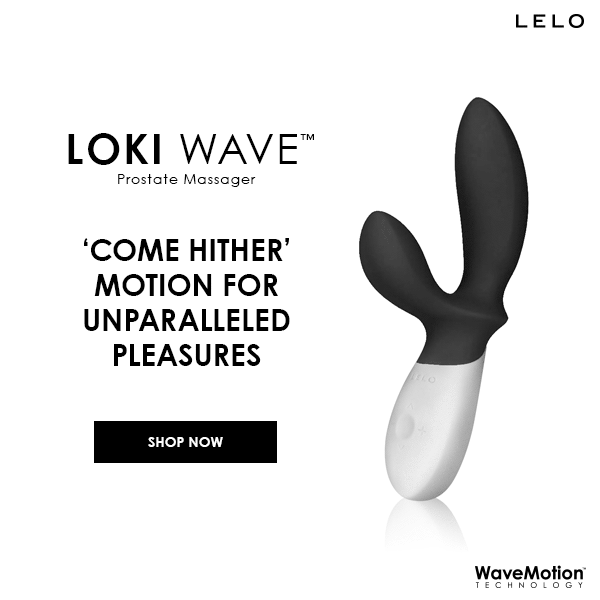 A more pressing concern with pillow humping is that the pillow will, sooner or later, acquire "your scent." It is only natural, and somewhat unavoidable, so be prepared. Some women have a stronger scent than others, and may find their pillows showing the effect sooner. The seemingly obvious solution is to wash your pillow linens often, or keep separate, specific pillows for humping.
Check out 5 best pillows for humping
Pillow Humping — Parting Words
Now that you have some tips and know the technique on how to hump your pillow, go ahead and give it a shot. I will repeat it again — do not feel awkward or ashamed of enjoying yourself. Have fun! Pillow humping and masturbation in general are normal, healthy ways to enjoy yourself, and the orgasmic bliss makes the effort worth it.