Pillow humping is an excellent way to rock yourself to a nice orgasm. Those well-versed with pillow humping tips and tricks, you'll know the choice of pillows makes a big difference! The shape, material, and texture of the pillow play a significant role in your enjoyment.
You may have yet to find your favorite texture, or maybe you are looking to experiment. In either case, here are some great pillow humping companions to consider.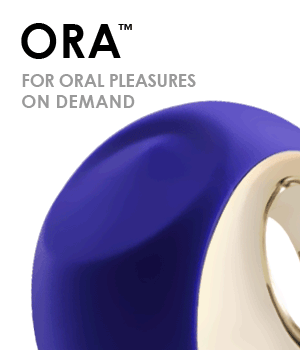 Best Pillow Humping 'Accessories'
1. Inflatable Triangle Support Pillow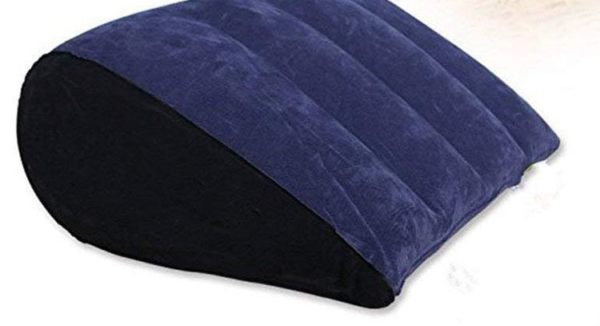 Position pillows or support pillows are designed to make sex positions more convenient. Given the nature and shape of these pillows, they lend themselves well for pillow humping too. When going regular pillows and throw pillows, the triangular support pillows are a great place to start!
Pillows like these are designed to support a variety of positions and angles. And that works as well for pillow humping as it does for sex. Plus, since these are inflatable pillows, you have better control over the feel of the pillow. Inflate it to the density of your liking and get to work.
Suggested pillow: Ladovin Inflatable Triangle Support Pillow on Amazon.
2. Half Moon Pillows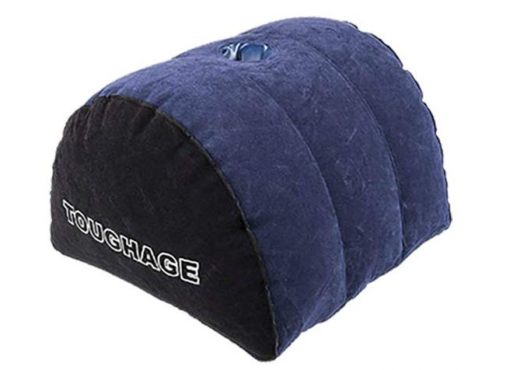 The shape of the half moon pillows is similar to very powerful vibrators like the Sybian. And it is that shape that makes things better. The half-moon shape is just more convenient to straddle and can feel more "natural" between the legs.
If you're using an inflatable half-moon pillow like the one I'm recommending here, you can be a bit creative with the air valve and use it to your advantage. The different shape, material, and texture of the valve will feel amazing.
Suggested pillow: Evercharm Half Moon Multifunctional Support Pillow
3. Use A Body Pillow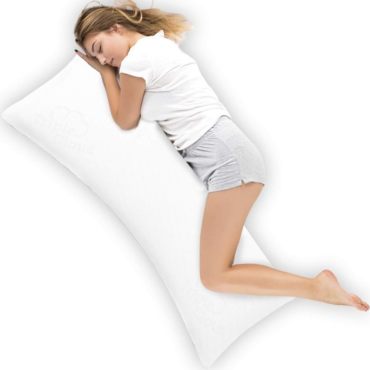 Body pillows are amazingly comfortable in general, and they keep their usability up for pillow humping as well! These pillows are built to be longer, firmer, and they can be more in tune with body shapes. Having one of these opens the door to more positions you can take while pillow humping. Also, body pillows are awesome. Even if you don't want to hump one, you'll want to sleep with it anyway.
See the Triple Cloud Ultra Luxury Body Pillow on Amazon
4. Get A Stuffed Toy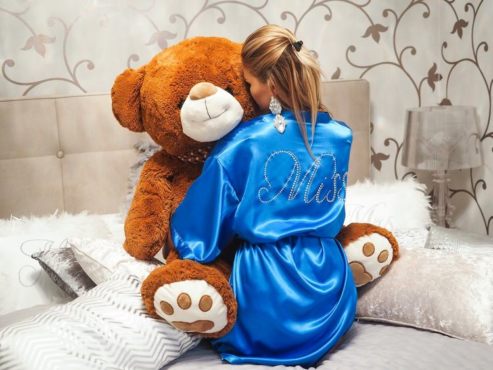 Chances are, you already have a sprawling collection of stuffed toys. It is time to put them to good use. The unique shape and textures of stuffed toys lend them very well for pillow humping There's practically a sea of options where shape, size, filling, and texture are concerned.
So you can practically always find something that works best to your size and texture preference. Stuffed toys also generally have a nice contrast of stuffing rigidity. While the body may be soft, the nose area is usually harder than the rest of the body. Work it to your advantage!
5. Specialized Wedge/Ramp Combo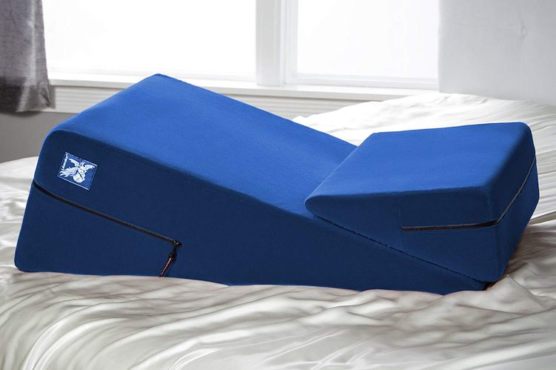 Another type of pillow built especially for sex positions, the wedge/ramp combo can be an excellent choice. There are several customization options to employ. Since these pillows are built especially for sex, the material and construction give more attention to sensual pleasure. The wedge and ramp combo open it up to several possibilities and lets you be more flexible with how you want to use the pillow.
Your Top Choice For Pillow Humping
Pillow materials, shapes, and covers make a difference in how they feel when employed. These interesting shapes and materials are a welcome and perhaps better replacement to conventional pillows. Put your convenience first, and experiment a little to get more out of your pillow humping pleasures.