(Last Updated On: September 10, 2023)
Though rarely the size to carry around in your pocket, a pocket pussy is an excellent companion. It's also heartening to see that male masturbators are expanding their horizons. The pocket pussy has come a long way from being a flimsy, poorly constructed disembodied vagina. While the vagina/vulva appearance is still common for many products, the pocket pussy has become more polished, going beyond its reliance on creepy reconstructions of the female anatomy. In this article, I'll present 9 best pocket pussy options you should consider purchasing.
9. Fleshlight Destroya (Fleshlight Girls Destroya)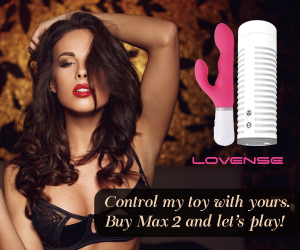 8. Blewit Men's Performance Enhancer
6. Rechargeable Vibrating Pocket Pussy by Tracy'sDog
4. Zemalia Pocket Pussy Double-Ended
3. Paloqueth Rotating Male Masturbator
2. Fleshlight Alien (Fleshlight Freaks)
1. Realistic Textured Pocket Vagina by Tracy's Dog
Getting To Know The Pocket Pussy Of Your Choice
A pocket pussy is an artificial vagina or other orifice designed for the express purpose of male masturbation. There are countless options available and there is a fair amount of technological innovation going on. For example, while the conventional pocket pussy has been all about holding and thrusting, there are models that use electronics for stimulation.
Some pocket pussies also include a visual touch with a vagina or anus orifice made to copy those of an actual person. This is achieved by using molds from actual women or men to replicate the appearance of the desired orifice. A very popular pocket pussy using this technique is the Fleshlight Destroya, which has the vaginal orifice modeled after pornographic actress Stoya.
Pocket Pussy Material And Care
Unless you're taking the DIY Pocket Pussy route, the most common materials you will see are the SuperSkin used by Fleshlight or TPE used in most other pocket pussy materials. Both of these are good materials for the purpose, and their intended use also means they have to be flexible to quite a degree. They can also be porous This means it's better not to share your pocket pussy with someone else, or at least exercise extra precautions.
Even the best pocket pussy needs cleaning. Most manufacturers recommend that the sex toy is cleaned within an hour after its use. In most cases, running water should be good enough for cleaning. Allow the pocket pussy to completely dry before you place it in storage. You may also use mild antibacterials for cleaning, but do keep in mind manufacturer instructions for cleaning the pocket pussy, and make it a point to follow them.
Always Use A Lubricant
It is important to use a lubricant with your pocket pussy. Even the best pocket pussy won't feel much good unless you lubricate it properly. A water-based lubricant should be the material of choice and use it generously so everything is lubed up properly. This helps prevent micro-tears in the material of the pocket pussy, thus extending its shelf life. More importantly, it makes the texture and material feel so much better against your penis.
You may also want to consider placing the pocket pussy in hot water before using it. Getting it up to a warm temperature enhances the feeling. Just be sure to check the temperature is comfortable before you put your penis in there!
Put Your Preferences First
You are buying the pocket pussy for your pleasure, and so the best pocket pussy is one that answers to your needs. Here are some things to keep in mind before you buy.
Shape Of The Pocket Pussy Orifice
While a vagina shape is commonly used for a pocket pussy orifice, not everyone prefers the appearance. Maybe it is the thought of disembodied organs or just general aversion to synthetic vaginas; either way, consider the design you want. Many pocket pussy options listed here do not have an obvious anatomical reference, so enjoy yourself with neutral shapes.
Portability Of The Pocket Pussy
Given the conventional dimensions of the product, even the best male masturbator cannot be easily portable. It may not be always possible to carry around a cylinder that easily measures about 8-inches or more and has a good diameter as well. In scenarios where portability becomes important, you can consider somewhat easier to move products like Tenga Eggs. Or, of course, be prepared to use your hand!
Durability And Cost
If you intend to use the pocket pussy often, you will want some value for money. A pocket pussy that falls apart within a few uses, or has its materials degrade is not worth the effort. Cost is a similar consideration, where you should try to strike a balance between quality and price. Try to ensure that the product has a good reputation, and a warranty to tide things over.
Technology Involved
The sex toy industry covers a wide variety of options. A conventional pocket pussy involves you thrusting into its layers, while others use technology and electronics to create sensations and stimulations. Some even simulate voices and moans, should those be your pleasure. Point is, your preference takes the driver's seat in selecting the best pocket pussy, including the technology that makes it all work.
9 Best Pocket Pussy Contenders To Buy
1. Fleshlight Destroya — Fleshlight Girls Stoya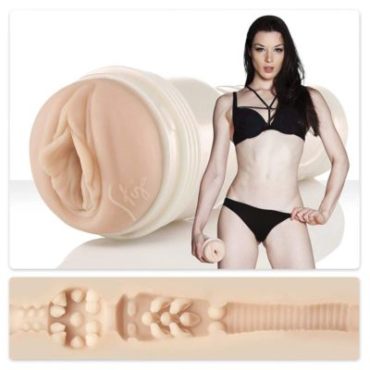 Possibly one of the best available in the Fleshlight Girls series, the Fleshlight Destroya texture is one of the most intense textures available. Its name, as well as the appearance of the opening comes from alt-model Jessica Stoyadinovich a.k.a Stoya.
The pocket pussy itself is divided into three zones upon entry. Its first zone is marked by a small series of rings followed by a larger dome structure with bold texture. The second zone has a row of "teeth and fangs" for bold texture. Finally, you reach the third zone, marked with a series of ribs, getting narrower the further you go.

It's worth mentioning that the Fleshlight Destroya is made from the soft Superskin material of Fleshlight. The bold texture used in the Fleshlight Destroya makes it one of the most remarkable pocket pussies available in the market today.
Pros:
Amazing and intense texture
SuperSkin material feels great
Very pleasurable
Non-toxic, phthalate-free materials
Cons:
Can be difficult to clean and dry
One of the expensive brands
2. Blewit Men's Performance Enhancer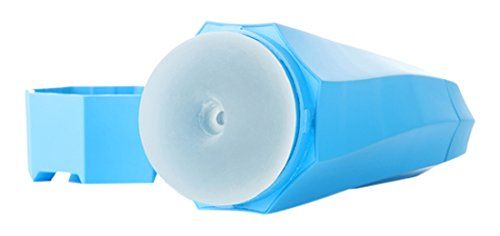 Blewit Performance Enhancer presents itself as a device to achieve "superhuman stamina". That's a tall marketing order, and it certainly won't transform you into a "true alpha male." Anyways, looking beyond the overarching marketing efforts, the pocket pussy itself is fairly useful.
The material used is TPE and the texture is a series of small bubbles with the canal varying in its thickness at several points. Blewit Performance enhancer places itself in the same design as the much-admired Fleshlight STU. And while it may help you last longer in bed with your partner, don't expect to turn you into an alpha.
Pros:
Simple, discreet appearance
Excellent texture
Great for pleasure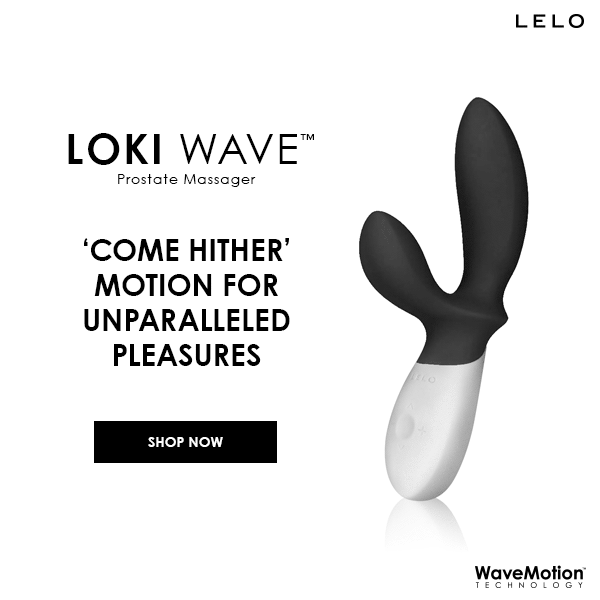 Cons:
Overzealous marketing
Non-removable sleeve can make cleaning difficult
Plastic edges of the container can get uncomfortably close to the skin
3. Tenga Flip Hole
Tenga Flip Hole is one of the most popular male masturbation devices. Its general appearance is very discreet, and its textures are amazing. Plus, the ability to control pressure on specific points of the penis makes the Tenga Flip Hole amazing. Its ability to open up like a clam makes the Tenga Flip Hole relatively easier to clean and dry. The material used is TPE, and the texture can get pretty intense.
Pros:
Discreet and simple appearance
Easy to use
Convenient to clean
Excellent texture
Cons:
Can be noisy with squishy sounds
Can attract dust near the control pad area
Relatively small number of suggested uses (50)
Read our full Tenga Flip Hole review
4. Rechargeable Vibrating Pocket Pussy by Tracy'sDog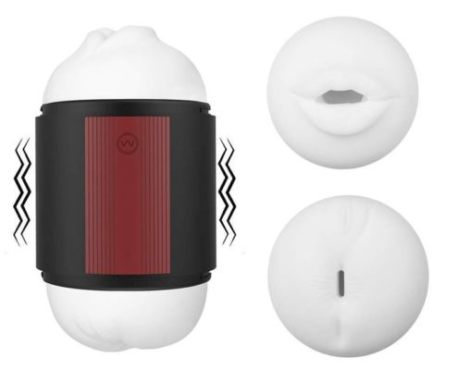 This pocket pussy from a rather oddly named company adds electronics to the mix for more pleasure. It is a double-ended pocket pussy, with one side shaped like a mouth and the other like an anus. TPE is the material of choice for the pocket pussy and the sleeve is made from ABS plastic. It also includes a waterproof spot for charging, and 10 variable vibration modes to add an extra touch of stimulation to your masturbation.
Pros:
Vibrations add to the stimulation
Waterproof
Double-ended with different textures
Cons:
The battery may not be long-lasting
The sleeve can tear easily
Vibrations can be too weak
5. Vibratex Maven Male Sleeve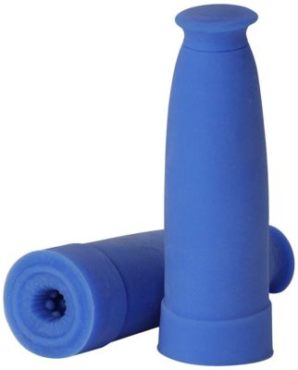 One of the more discreet, and even simple-looking products, the Vibratex Maven sleeve packs a punch to defy its innocuous look. It has a simple opening that leads straight into a cavity with small spheres for texture. That should seem simple and straightforward for texture, but it feels amazing! Given the straightforward texture, the sleeve is also simple to clean and manage. Vibratex Maven male sleeve measures about 7-inches in length and is made from phthalate-free and latex-free elastomer.
Pros:
Discreet design
Amazing texture
Reasonably priced
Cons:
Some may find the inner texture too strong
Can start wearing out after a few uses
6. Zemalia Pocket Pussy Double-Ended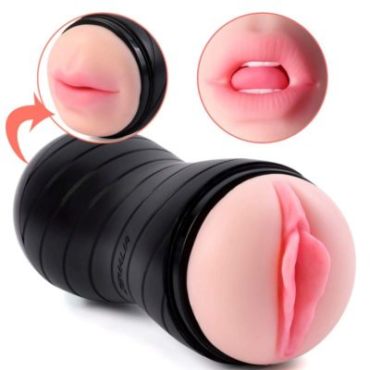 A double-ended pocket pussy, Zemalia has a vagina shape on one end, and a mouth on the other. Interestingly enough, the mouth is designed to have "realistic" teeth intended to recreate the real feeling. Thankfully, they're not real teeth and not as hard, because pushing through teeth is not the most pleasant way to orgasm.
Both ends have a different texture and aim for realism, though of course, both sides of the texture must match up in harmony. The pocket pussy is made from TPE, and its texture can feel amazing.
Pros:
Excellent texture at the opening
Can feel great, especially for oral sex enthusiasts
Cons:
Once beyond the initial column, the texture feels basic
Can be tough to clean
See product description on Amazon
7. Paloqueth Rotating Male Masturbator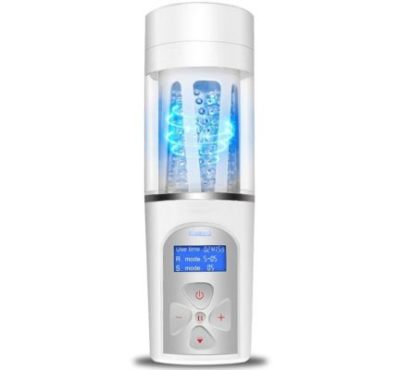 Paloqueth Rotating Male Masturbator is one of the feature-rich sex toys on this list. This toy adds rotation to the conventional up and down strokes that most pocket pussies need. Interestingly, it behaves quite like a gadget and even includes an LCD screen to make controls more accessible. The rotating male masturbator is backed by a strong motor that supports 10 spin modes and five speeds.
Apparently in the interest of "aural stimulation", they've also added moans in the voice of six different women. Far be it for me to speak for everyone, but the artificial moaning is more of a turn off for me than a turn on. To be fair, porn seems to do pretty well with all the fake moaning, so it would be fair to assume that a lot of men do enjoy it. In any case, the moaning can always be turned off if it doesn't suit your fancy.
The pocket pussy itself is made from TPE with small beads forming the texture. It's quite a treat, and once you get a hang of the electronics, the rotations get a charm of their own. Overall, this penis stroker certainly is worth notice.
Pros:
Feature-rich with plenty of vibration and spinning options
Beads make a great texture
Controls are easy and accessible
Excellent value for money
Cons:
Suspect longevity
Low battery life
Noisy
8. Fleshlight Alien (Fleshlight Freaks)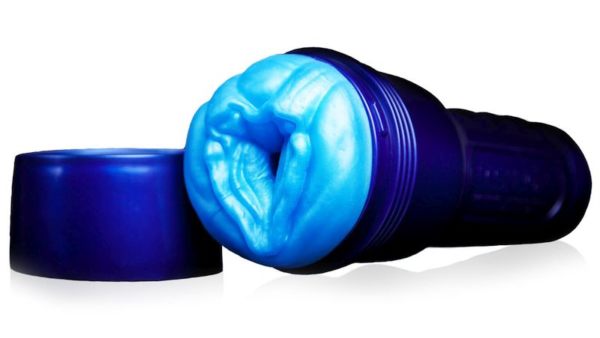 The coolest pocket pussy doesn't have to be terrestrial! The Fleshlight Freaks Alien makes it easy to have your imagination (or your fetish!) run wild. It is designed to look the part of an "alien vagina", and that's why it is that vivid purple/blue in color. Oh, and did you notice the double clitoris? Yup, this thing is out of this world.
Having a double clitoris makes the Fleshlight Alien seem deceptively easy to enter. Right on entering, you'll be greeted by a lotus node and get a taste of its amazing texture. Next the penis will pass through a tighter spot, which opens up into a tube with spherical textures like the Fleshlight STU. There is no dearth of stimulation from the texture, and you'll love this alien pussy.
For all its extraterrestrial looks, the Fleshlight Alien is made from the conventional Fleshlight Superskin material. Wash it under running water and remember to let it dry completely before you store it away.
Pros:
Imaginative and kinky design
Multiple texture zones with intense stimulation
Body-safe, non-toxic, phthalate-free materials
Cons:
Expensive
Can be difficult to clean
Works best with "above average" penis length
Read our full review of the Fleshlight Alien
9. Realistic Textured Pocket Vagina by Tracy's Dog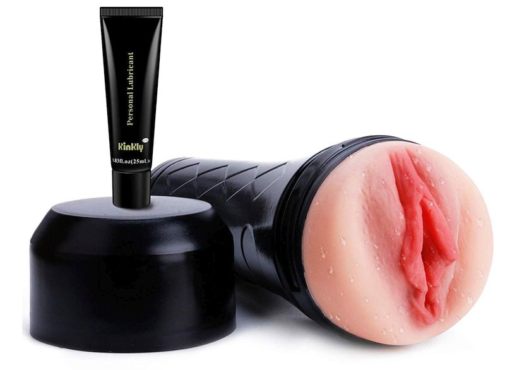 Another entry from the oddly named company. Honestly, the weird naming is the biggest hitch in buying a pocket pussy from Tracy's Dog. Thankfully, their products are well-made and well-priced, leading to good feels and good reviews. As you can surmise, this realistic pocket pussy has an opening made to follow the realistic looks of a vagina.
The canal is a very whirlwind-like construction, richly inlaid with texture and tapering towards the bottom. The deeper you go, the tighter it gets. It's quite an experience. The pocket pussy is made from TPE, so it is flexible as well as soft. They've used the texture and the material intelligently, dividing the canal into three zones, each with increased sensation for the glans. It feels amazing as you thrust in, thrusting out is average, but the combo makes for an orgasmic experience.
Pros:
Richly textured for amazing stimulation
Easy to use
Great value for money
Cons:
Weirdly named company
Can feel very tight for those with more than average girth
Gets distractingly noisy during use
Best Pocket Pussy — The Verdict
It's a simple question of pleasure, and new brands can very well take on established brands at this game. When choosing the best pocket pussy, your primary consideration obviously has to be your own pleasure and safety. But, never be afraid to experiment with well-regarded products, and you'll find things get a lot more interesting. Of course, you can always keep on the safe route by choosing established names like Fleshlight, Vibratex, and Tenga. All of the suggestion on this list have excellent customer as well as critic reviews, and can be great choices for your specific needs.