(Last Updated On: March 26, 2023)
Lelo Mia 2 takes a fresh new look at the conventional bullet vibrator. It embraces the lipstick packaging wholeheartedly, and stays discreet enough to be carried at convenience. For a quick comparison, the Mia 2 is more powerful than its predecessor, the MIa. Lelo Mia 2 is also slightly longer and thicker than most other lipstick vibrators on the market. Mia 2 vibrator comes with several positive and some negative points, though most Lelo Mia 2 Reviews agree that the product holds promise. Let's dive in!
Best Travel Accessory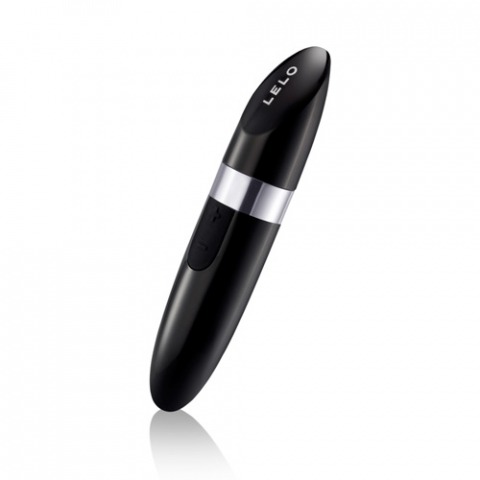 Lelo Mia 2
The perfect way to keep your pleasure truly to yourself, the USB-rechargeable MIA™ 2 massager possesses hidden power and looks perfectly at home in your purse or bedside drawer.
See latest price
Lelo Mia 2: A Test Of Its Features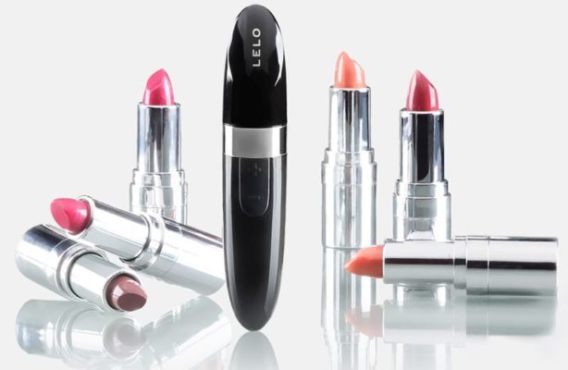 Mia 2 Build And Dimensions
Lelo Mia 2 takes a slight departure from traditional Lelo dildos and vibrators. It ditches the silicone body found in so many of Lelo products, and takes on a plastic build. Taking the lipstick look to heart, the Lelo Mia 2 does closely follow the lipstick shape, although it is slightly longer and thicker than most lipsticks. The Mia 2 massager is 4.4-inches in length and has a diameter of 0.9-inches.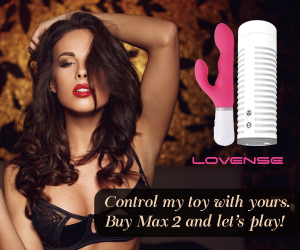 Mia 2 lipstick vibrator is made from ABS plastic, is phthalate-free, non-porous and completely body-safe. Clearly, though they removed the silicone from this product, Lelo hasn't compromised on safety or the quality of its offering. As an added benefit, a plastic vibrator leaves you free to use any type of lube, taking some limitations away from silicone. The control panel is silicone, making the controls easy to reach and manage on the glossy plastic body.
Lelo Mia 2 Clitoral Massager
Mia 2 is built for clitoral stimulation. This little bullet vibrator has its shape and skill built for getting the pleasure and pleasing orgasms from clitoral stimulation. To that end, the Mia 2 concentrates most of its power towards the tip of the vibrator, so apart from the various intensities and modes, you can also use the shape and body of the vibrator for pinpointed or indirect stimulation.
It can also be laid across the clitoris, providing stimulation to the clit as well as the labia. Well, the uses are numerous. Explore, experiment, and find the rhythm and location best suited for you.
Word to the wise; keep in mind that this vibrator is best suited for clitoral stimulation. Its small size and build is not meant for vaginal insertion, and certainly not anal use.
Mia 2 Intensity And Pre-programmed Cycles
Lelo Mia 2 has six speed settings for continuous, but varying intensity, and five pre-programmed patterns. The patterns include Lelo user favorites like pulses and waves, so if you're already familiar with the settings, you'll be good to go in no time. If you're new to Lelo products, take your time enjoying through the modes and find one that hits the right spot for you. Pinpointed stimulation is the specialty of this lipstick vibrator, so don't miss a beat!
The Mia 2 will take you through a range of intensity modes, but even at the highest, it is medium, maybe medium-strong as compared to other popular models on the market. It has great quality and intensity control, so it will work for most of the people who prefer higher strength, especially when using non-premium vibrators. It will satisfy most women, ranging from those who prefer a very gentle touch, going all the way to those looking for strong, pinpointed vibrations. Although those with a definite flair for strong intensity even with premium vibrators, might not find the Mia 2 enough.
As for controls, press the + or – buttons to increase or decrease the intensity of vibrations. Holding the + button for two seconds will take you to the patterns mode. In this mode, pressing the + again will let you cycle through the different available patterns. Holding the +/- button for five seconds will lock the device to its pattern and intensity, you can remove it by pressing the button again for five seconds.
Charging Lelo Mia 2
Being a high-end vibrator, Mia 2 goes in for the comfort and usability of a built-in battery over cables or disposable batteries. It is powered by a Li-ion battery that can be charged via a USB port. You could simply stick it to your computer or even those USB sockets for phone chargers. Given the small size and petite frame, the Mia 2 sits comfortably at the charging spot.
To charge, simply twist and remove the cap to reveal the USB charger. Check to ensure that the charger is dry! When you start charging the device, a light will come up at the control panel and pulsate, indicating that the Mia 2 is being charged. Once the device is done charging, the light stays on steadily. The usual charging time of the device is one hour, though if the device is new, you might want to leave it on charge for a few more hours. Once fully charged, the Mia is good to go for up to 1.5 hours.
Best Travel Accessory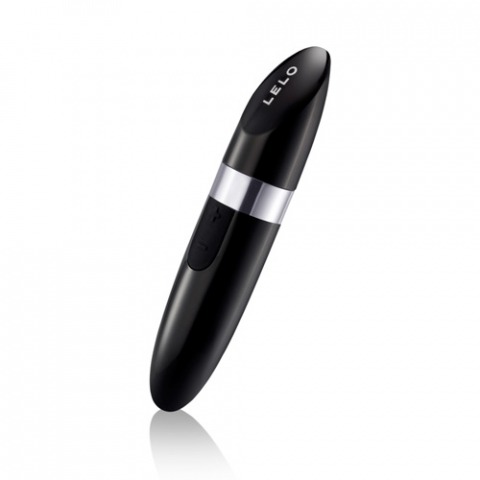 Lelo Mia 2
The perfect way to keep your pleasure truly to yourself, the USB-rechargeable MIA™ 2 massager possesses hidden power and looks perfectly at home in your purse or bedside drawer.
See latest price
The Waterproof Mia 2 Lipstick Vibrator
Lelo claims that the Mia 2 is 100% waterproof. That means you can take it to the shower, and even the bathtub and have the freedom of fun times at your convenience. I won't disagree with the claim, but there is a small risk that most of us could ignore with a claimed "waterproof" product.
That risk is the cap on the charger. Make sure its snug and completely closed. Things could go awry if there's even a tiny space between the cap and the Mia 2. Remember to do that small check every time you take the Lelo Mia 2 to the shower with you.
Similarly, when cleaning, take care that the charger is not exposed to water. You can use an antibacterial wipe, spray, or mild soap solution to clean the vibrator.
Lelo Mia 2 Packaging, Specifications, And The Devil In The Details
Packaging
Here's what you'll find in the Mia 2 box:
Lelo Mia 2 lipstick vibrator/massager
Warranty registration card
Satin pouch for the Mia 2
Instruction manual
A sachet of Lelo lube
Specifications
Materials: ABS plastic and silicone controls
Size and weight: 4.4 x 0.9 x 0.9inches, 32 grams
Battery: Li-Ion 70mAh 3.7V
Battery times: 1 hour to charge, 1.5 hours use time, 90 days standby
Max noise: <50 dB (lower than a normal conversation)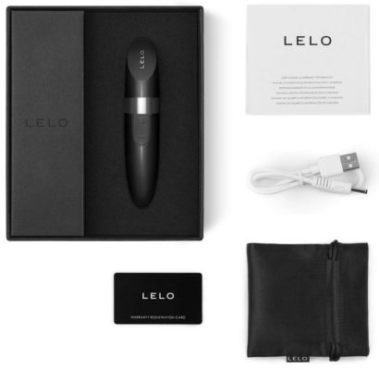 Mia 2 Pros And Cons
| | |
| --- | --- |
| Pros | Cons |
| Convenient to carry around | May not be powerful enough for those who prefer strong stimulation |
| A choice of intensity and patterns | |
| The looks! It looks great and could pass for a lipstick | |
| Discreet and low noise | |
| Power and intensity options are great for most people | |
| 1-year warranty and 10-year quality guarantee | |
Lelo Mia 2 Review — Parting Thoughts
Mia 2 is a powerful and good looking option for all who prefer a lipstick or bullet vibrator. It is feature rich and offers a whole range of sensations to choose from. You wouldn't go wrong with this purchase. The only reason you should not buy this is if you are certain you need a very strong clitoral stimulation that is out of the reach of the Mia 2. Except that one demographic, the Mia 2 is an excellent vibrator/ clitoral massager for almost everyone. You may find minor annoyances here and there, but you would be too busy enjoying the sensations provided by the Mia 2 to care about those things.
Best Travel Accessory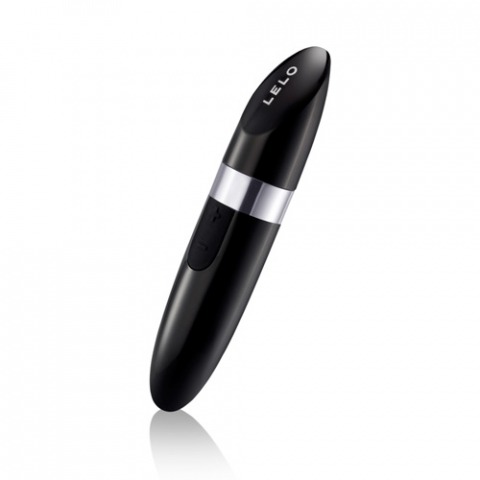 Lelo Mia 2
The perfect way to keep your pleasure truly to yourself, the USB-rechargeable MIA™ 2 massager possesses hidden power and looks perfectly at home in your purse or bedside drawer.
See latest price