(Last Updated On: August 13, 2022)
Here I am with a review of the unfortunately named sex toy. To its merit, the Womanizer 2Go has overcome its naming handicap with performance and temerity. It's an interestingly shaped sex toy to be sure, but it does have the same technology that makes the Womanizer range awesome clitoral vibrators. It's time for my Womanizer 2Go review, let's get down to business!
Womanizer 2Go Review — Pros And Cons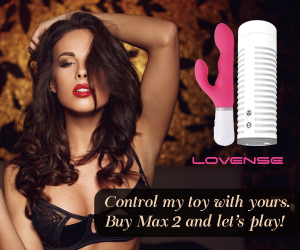 See it on the womanizer website
Pros
Good looks
Excellent performance
Great battery life and playtime
Discreet appearance
Rechargeable
Powerful
Removable and replaceable silicone tips
High-quality construction using materials that are non-porous, phthalate-free, and body safe
Waterproof
Several color options
Cons
Expensive
Not quite ergonomic to hold for use beyond a few minutes
Deceptively large in size
The name
Can be noisy until placed on the right spot
Womanizer 2Go Features
Packaging, Design, And First Impressions
Though I'm itching to talk about the design, let's keep things in some order and talk about packaging first. The Womanizer 2Go arrives in a somewhat plain, though discreet and well-constructed package. Inside, you'll find the famous clit-sucking vibrator, power cord, instruction manual, and with a bit of fumbling around, the second/replacement silicone tip. No storage bag, which is a downer at this price range, but well, the Womanizer 2Go can be wrapped up in its lipstick cap.
As for appearance, its lipstick shape is delightful. One would be inclined to think its discreet enough to pass off as a regular lipstick. One would be wrong to think that! If lipsticks were regular people, the Womanizer 2Go would be a hulking giant. It's larger and taller than any lipstick you have ever seen. Conventional and popular bullet vibrators like the We-Vibe Tango and Lelo Mia 2 are slightly taller than a regular lipstick. Womanizer 2Go is much larger!
Point is, product images don't do justice to the size of the Womanizer 2Go. It looks like and is shaped like a regular lipstick. But if you buy one, consider it to be the size of a comically large lipstick.
Just to be clear, I have no complaints about the size. It just seems that the Womanizer 2Go is comically misplaced in its attempts to disguise itself as a lipstick. That attempt is worth a chuckle.
Womanizer 2Go Power, Intensity, And Controls
Despite its seemingly humble shape, the Womanizer 2Go does not skimp out on power. It has the same PleasureAir technology that makes the Womanizer W500 the vibrator of choice for many. It's powerful enough to go toe-to-toe with any contact-free suction vibrator, including the Satisfyer Pro 2. Even its basic, lowest power setting is enough to bring most women to orgasm.
Womanizer 2Go has six power levels. And to be honest, I don't think most of us will ever need the highest power setting. Sure it is there and there is no doubt I might need the highest power setting to get-off some day. It is, however, remarkably different in terms of most vibrators where I expect to (and sometimes even look forward to) hitting the highest power setting to enjoy them fully. Clit-sucking vibrators have a way of bringing on an orgasm quickly, even at lower speeds. Womanizer 2Go is a fine specimen of that species.
To manage the relatively smaller profile, this sex toy has a single button at the bottom to control power and speed. Pressing the button for a couple of seconds turns the Womanizer 2Go on/off, and it shifts between intensity modes with each press of the button. I think an easier option to go to a lower intensity would be great, as compared to cycling through all intensity modes just to go down a notch.
Battery, Recharging, And Waterproofing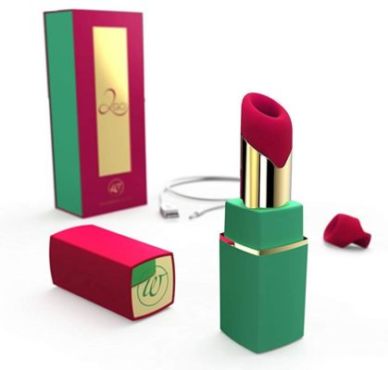 A rechargeable battery supplies the power necessary to keep the Womanizer 2Go whirring. It draws power from a USB cable, and once fully charged, can go on for about two hours. A full charge should be enough to keep things in action for a while, considering this sex toy needs only a few minutes to bring about an orgasm.
The Womanizer 2Go is completely waterproof, which means easier cleaning. That's quite helpful, especially since using lubricant can be fairly important to get this toy just right. Once you're done, the cleaning becomes remarkably easier thanks to the waterproofing.
Womanizer 2Go Accessories And Choices
A great thing about Womanizer toys is that accessories are easily available. So if you break or lose the charging cable or silicone tips, replacements are easily available. It's unfortunate that many sex toy companies don't make their accessories available so easily, and that means the loss of a cable can make the toy useless. Thankfully – especially given the price of a Womanizer toy, that problem is non-existent with these sex toys.
Womanizer 2Go is available in three color variants. These are – mint-ping, white gold, and black. While the specs and use of the toy remain unchanged across these variants, the price change to reflect the materials used.
Womanizer 2Go Review — Taking It For A Spin
The Womanizer 2Go comes with two silicone tips. Those are relevant not just for the size of the clitoris, but can also play a role in managing how much power is made available. For example, the wider attachment makes the famed PleasureAir technology seem more collected and consistent at lower power. The smaller attachment, on the other hand, makes it seem more powerful, albeit with some feeling of pulsations.
Overall, it does manage to capture the essence of cunnilingus, which is the whole point of a sucking-air vibrator. Well, it is the next best thing (maybe better!) to having an enthusiastic person's head bobbing between your legs. This would be a good point to note that if you're not into oral sex, or your clitoris isn't as easily exposed for stimulation, the Womanizer 2Go might not be the best toy for you.
Womanizer 2Go does not come with a pouch for storage. It does have a cap for its lipstick disguise that you can place for easy storage of the sex toy. I'll still recommend getting a pouch, but if you want to throw it into your purse along with lipsticks, no problems there either.
Using The Womanizer 2Go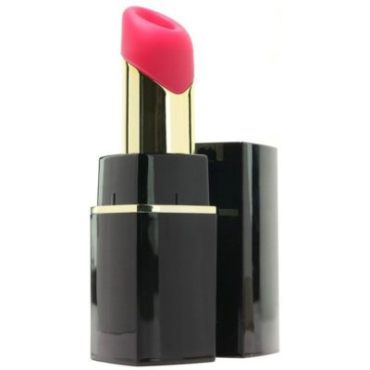 Once switched on, you'll notice that the Womanizer 2Go is loud. It doesn't announce its presence to the high heavens, but it does make itself known. However, once it reaches the clitoris or comes in contact with the body to start its stimulation job, it quiets down to a whisper. Using a water-based lubricant is helpful, as that helps create a seal around the nozzle/tip. This keeps the air, and hence the sucking effect contained, letting you fully enjoy the glorious air-sucking feel of this toy.
Even at lower speeds, the orgasm is quick. It barely takes a couple of minutes. Of course, there are higher speeds to explore, and they are as delicious for an orgasm. At higher speeds, the slight thudding of the air-motion goes away, and you get to enjoy consistent power of the Womanizer 2Go. Shifting to the larger nozzle can be more convenient and in many ways desirable to get a consistent power. Its larger surface area apparently better distributes the power, and you can move to higher intensity modes freely.
There isn't much of a buildup, but the orgasms are fairly quick and satisfying. While other toys may sometimes struggle to find a footing where orgasms are concerned, the Womanizer hasn't failed so far. It always brings me to climax.
In matters of pure looks, I say the Womanizer 2Go looks better than its sibling, the W500. But, where ergonomics are concerned the W500 wins. After a couple of minutes of use, the bulky, oversized, and sharp-edged cuboid handle of the Womanizer 2Go starts feeling tiring. It's not easy or convenient to hold in place for more than a few minutes. Thankfully, most of the time, it doesn't need to be held for too long!
Womanizer 2Go Review — The Final Word

The Womanizer 2Go is a fine toy. A hilariously oversized lipstick, but a pretty good clit-sucker! My Womanizer 2Go review doesn't see any egregious problems with this sex toy. Some hesitation about the price is natural and logical. If you enjoy the looks and the power, this toy is a safe bet for excellent clitoral stimulation and orgasmic bliss.